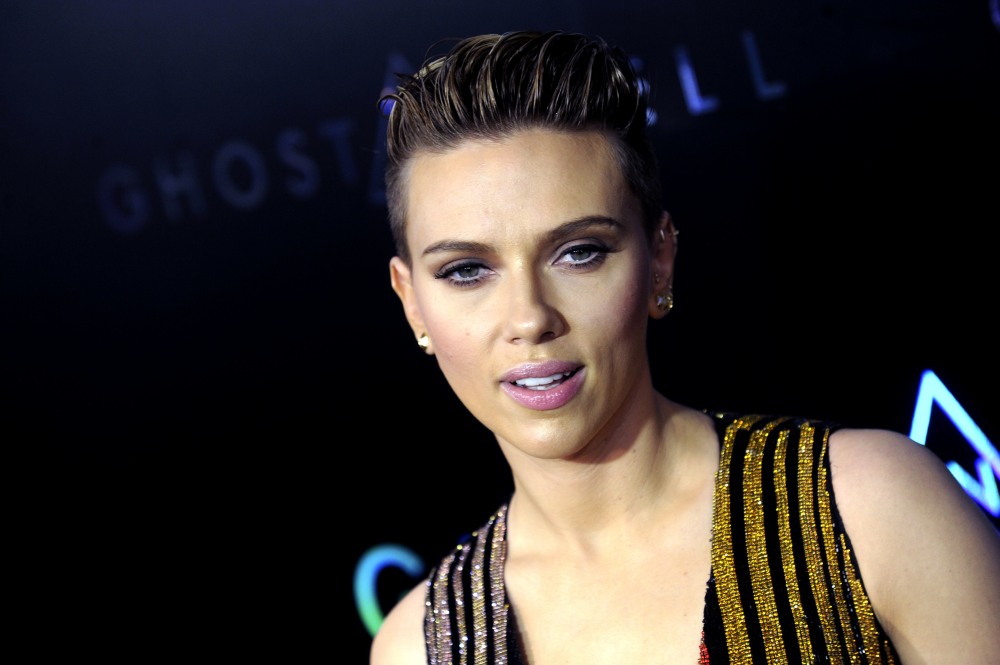 True story: I live in a (gerrymandered) Congressional district with a population of mostly hard-right conservatives. The Democratic Party has long written off my district, and even when a Democrat or Independent runs against the incumbent Republican a–hole, those candidates rarely have any financial support. I've often pondered the idea of running against the guy just to make a f–king point, but I know it would be more hassle than it's worth. What I'm saying is… I spend too much time daydreaming about what it would be like to run for office when there is literally no shot at winning. I have a feeling that Scarlett Johansson has similar daydreams.
Scarlett Johansson may soon ditch Hollywood for a life in politics. The "Ghost in the Shell" star conceded during a recent interview that she wouldn't be opposed to running for office.

"I've always been interested in local politics," Johansson said during a chat with Michael Strahan. "Right now I think with my young daughter, and also as my career is going right now, it's not the right time. But eventually, maybe if my daughter was older and I could totally focus myself on something like that, I think it could be interesting."
This is something Nancy Pelosi has talked about before, that so many women are interested in politics and interested in running for office, but they ultimately decide not to run until their kids are adults. Men don't have to make those kinds of decisions and choices. In fact, if a man is a father with young children, that's seen as an asset to his public image. So, should Scarlett run for office? Meh. I would imagine that in her daydreams, she's thinking about joining the New York City Council and then maybe a mayoral run, perhaps? And why not?
Also: the box office predictions for Ghost in the Shell are all over the place. Some want to believe that the movie can "beat" Beauty and the Beast. Doubtful. I think Boss Baby will do well though. Also: GQ had a great piece on Ghost's whitewashing mess.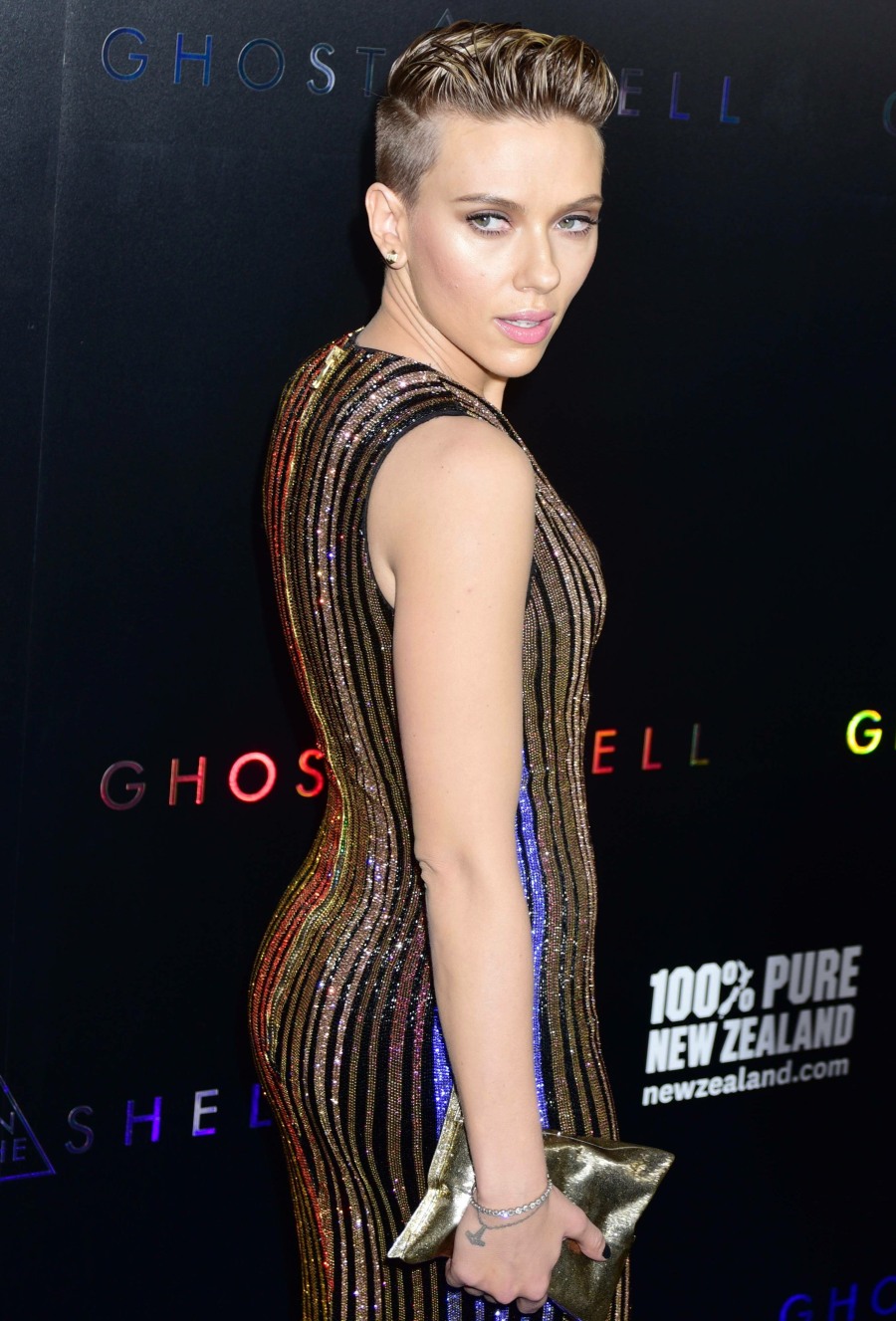 Photos courtesy of WENN.