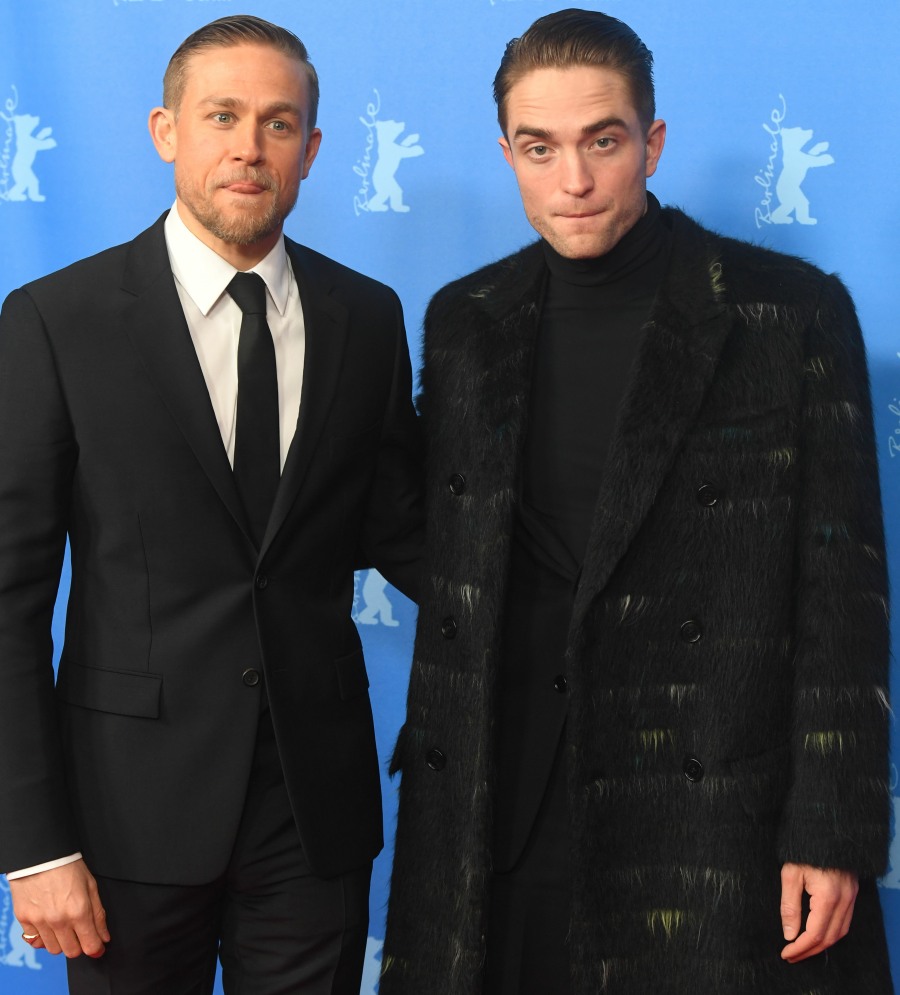 Robert Pattinson and Charlie Hunnam didn't seem particularly friendly last month while they were touring Europe to support The Lost City of Z. They had worked together for months, and they were stuck together promoting the film, and I kind of thought they seemed awkward around each other because A) Sparkles was dressed in some hilarious Dior nonsense and Charlie didn't want to be photographed next to him and/or B) they had simply run out of sh-t to say to each other. Apparently, though, it's a thing. They didn't get along, or at least Sparkles made an effort to NOT speak to Charlie.
Charlie Hunnam has revealed that Twilight lead Robert Pattinson basically didn't talk to him on The Lost City of Z set, making him think he had a problem with him. The 36-year-old Hunnam wasn't entirely sure if Pattinson had a problem with him or if he was just trying to stay in the zone for filming.

Speaking with ScreenDaily.com, the King Arthur star said: "I had a couple of rehearsal sessions with Sienna [Miller], but I didn't spend any time with Tom [Holland] or Robert [Pattinson]. I wanted these relationships to evolve naturally on screen. Through the work, I don't think I said more than ten words to Robert off camera."

He added: "I didn't know if he was just 'in that zone' or if he genuinely didn't like me. There was a real distance between us. But it creates the right dynamic on screen. He's reached out to me subsequently, making overtures for us to be friends now, so I think it was about the work."
So the "method actor" who ghosted his girlfriend for five months so his character would be more "authentic" had an issue with another actor trying something equally "method"? Hm. I don't know if I believe that Sparkles is such a Method Actor. Isn't it far more likely that he just didn't like Charlie all that much? From what I remember of Rob's actorly process (or how he describes his process in interviews), he tends to want to hang out with costars and make friends. But I guess not. Or maybe not with Hunnam. Anyway… boy drama. If this was about two actresses, the tabloids would be going crazy creating a narrative about girl-fights, etc.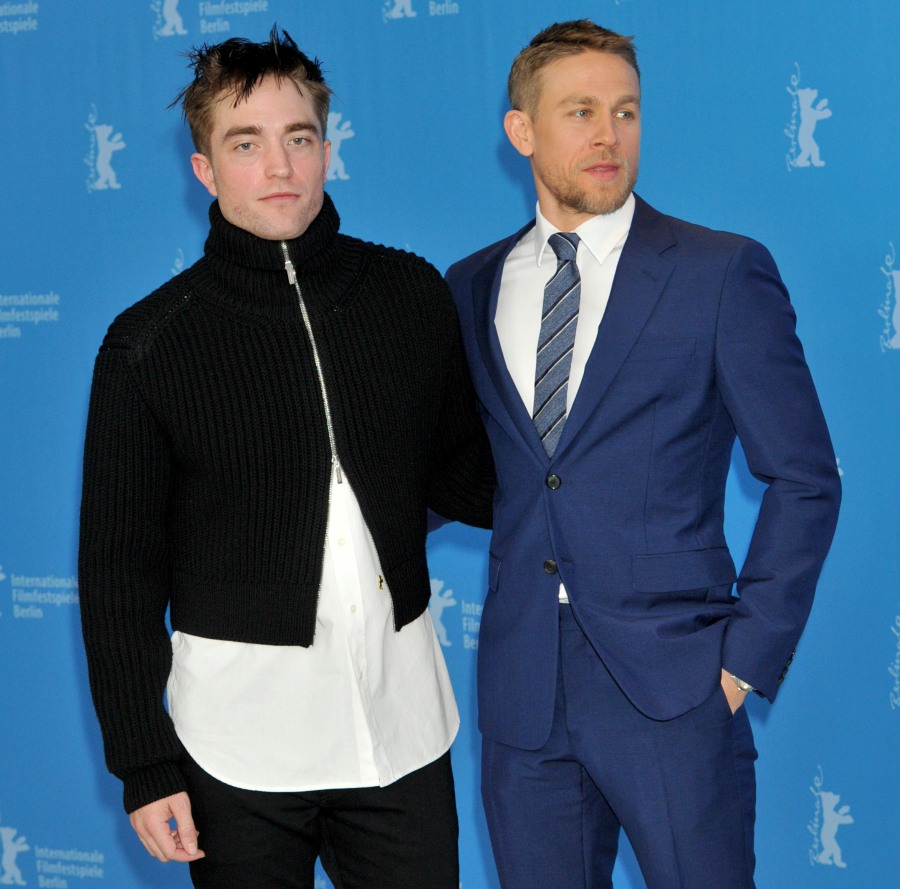 Photos courtesy of WENN.