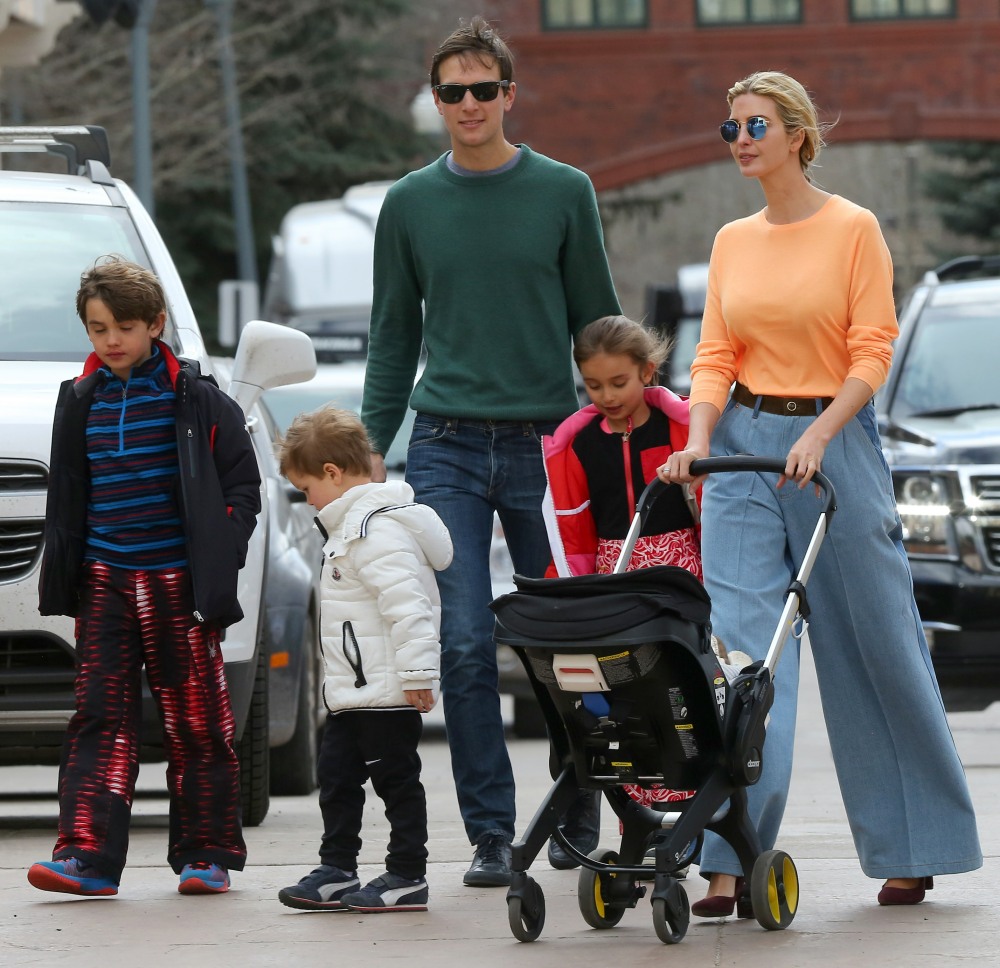 To me, Jared Kushner is still largely an unknown, perhaps "unknowable" figure. We know he comes from a liberal New York family. We know that many say his liberal-leaning family is appalled by his choice to go all-in with his Bigly father-in-law. We know that he's a practicing, conservative (but not orthodox) Jewish man who only married Ivanka after she converted for him. We know that he had/has his own business interests before becoming a public servant in his father-in-law's administration. But who IS Jared Kushner? Does he have anybody in his life who can say to him "I'm not sure about this, bruh?" Apparently not. According to this fascinating exclusive from Business Insider, Jared has spent the last year "exfoliating" critical friends out of his life. Basically, if you've known Kushner for years and you've tried to talk some sense into him, he edits you out of his life. You can read the full Business Insider piece here. Some highlights:
At first, Kushner's friends were hopeful: One person says, "The hope was that with Jared, there at least was someone who was smart and thoughtful and potentially doing the right things behind the scenes." But people "hate him right now," the person continued. "Not just him as a person so much but what he stands for and the fact that he hasn't been able to use his position to do anything meaningful for what we stand for."

Former friends & acquaintences are "seething": "I'm not planning on being friends. I don't think I'm going to be over it … I feel really, really upset about what they're doing. I think it's so terrible and so disruptive that I can't get over that. I can't endorse that."

Kushner invested in a food-delivery startup founded by Wiley Cerilli. Cerilli said that while he once felt his and Kushner's values were aligned, that no longer seemed to be the case. They went into business together in 2015, but as the Trump campaign went on through the spring of 2016, Cerilli grew more and more concerned. Finally, Cerilli had enough and set up a meeting with Kushner to tell him that he (Kushner) was being thrown out of the business. Cerilli confronted Kushner about the racism and disturbing rhetoric from Trump and Cerilli told Kushner that he was giving Kushner his money back.

The exfoliation: Kushner listened until Cerilli was finished. He told him that the call came as a shock — and that it was "cowardly." Then Kushner unleashed. He conveyed that the process of campaigning with Trump had "allowed him to exfoliate" people he once considered friends. "I am seeing which friendships break in the wind," he said, according to the document. "We live in a world and time that are interesting. There are a lot of issues that need to be discussed." He told Cerilli that he was doing what he thought was right, with "complicated facets," and that he was "navigating it appropriately." Cerilli's decision to distance himself, Kushner said, was a "childish thing." He questioned Cerilli's character, describing his messaging as "somewhere between incredibly immature and incredibly intolerant." The decision to oust Kushner seemed emotional, not based on facts. He questioned whether Cerilli knew about his actual involvement in Trump's campaign or where he stood on key issues. "You clearly don't have the depth to take on a big challenge when something like this bothers you and so clearly your team doesn't either." After a few minutes, Kushner concluded: "I don't give a sh-t. Send me the paperwork. I'll sign."
The rest of the piece is basically like "the path to hell is paved with good intentions," with well-meaning people claiming that Kushner really only fell into this because Bigly Trump needed him so much during the campaign, and now that Bigly is in office, Jared thinks he's the one guy in the world who can finally hammer out a Middle East peace deal (seriously!). Personally, I think the Cerilli situation speaks volumes about how Jared is operating these days. Maybe it's how he's always operated, I don't know. But something tells me he's close to being a true believer in Trumpism. He talks like a True-Blue Deplorable.
Photos courtesy of Getty, Fame/Flynet.