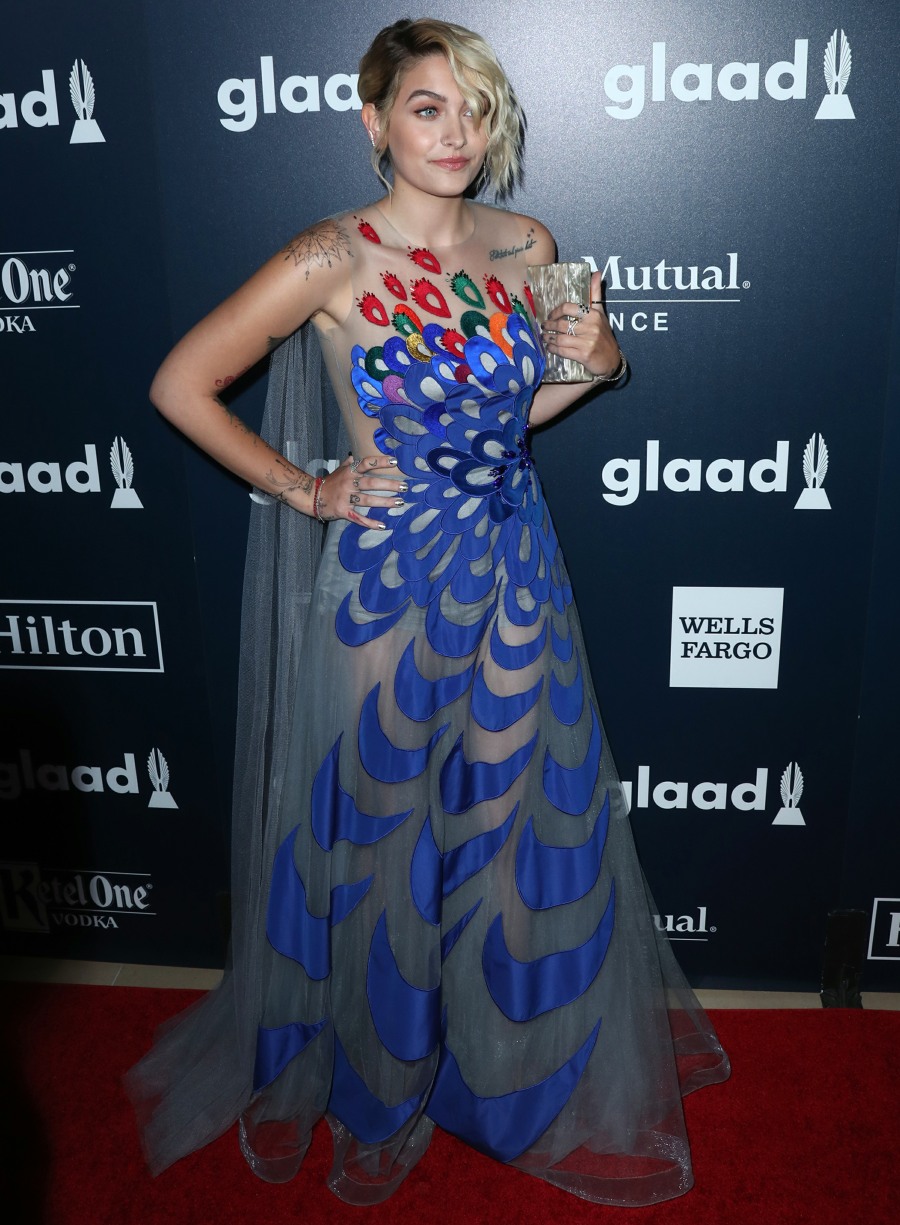 Here are some photos of Paris Jackson at the GLAAD Media Awards in Beverly Hills over the weekend. Incidentally, I feel like GLAAD does an awards show every other weekend now? It feels like we can't go one month without some supposedly major GLAAD event, I'm just saying. I don't mind the visibility of GLAAD right now, I just wonder if they're wasting their money hosting awards shows all the time. Anyway, as for Paris… she wore this completely bizarre tulle gown by Yanina. The "peacock" pattern seems cheap, and I swear to God, I think she's wearing old-fashioned bloomers underneath the dress.
Still, her face is beautiful. She's a very pretty girl and that – combined with her name – is enough to get her a Rolling Stone cover and a Harper's Bazaar cover in the span of just two months. Some of us have been wondering what this is all about, her seeming-sudden visibility. It's not just magazine interviews – she's been attending awards shows, becoming more active on social media and more. But is there any "there" there? Meaning, what's the endgame? A music career, an acting career, a modeling career? No one is really sure. But Page Six did an interesting piece on Paris's "team," the people who are working non-stop to make her a thing.
Turning Paris Jackson from celebrity spawn to a bonafide star has been a year-long project for one of Hollywood's biggest talent managers.

"Arnold Stiefel of Stiefel Entertainment got a hold of her. After meeting with her, he decided she is the next big thing in acting," a source told Page Six. "He's managed Rod Stewart and Bette Midler in the old days of the Wagners. Everybody. After being told 'You're very talented, you're very beautiful. I will make you famous,' Arnold is one of the only people that has the knowledge and the power to do it," the source added.

We're told Stiefel has instructed his whole team (which consists of "about 20 people," according to our source) to work on the 18-year-old's rise to fame. "The entire office is devoted to her," the insider said. And the team's efforts are working: Jackson has graced the covers of Rolling Stone and Harper's Bazaar magazines, she's landed a contract with IMG Models and nabbed a role on Lee Daniel's Fox drama "Star." Earlier this week, she was spotted shopping with Kendall Jenner at a Los Angeles flea market — a pairing so odd it sent the internet into a tizzy, with some sites writing the pair looked like "best buds."

"Everything is arranged," the source explained. "Arnold is so smart. He'll put her with Kendall Jenner. He'll put her where she's age appropriate and with the hot girl. It's simply placement. There's no one hotter, put her with them."

When the photo ops are over, Jackson's team hopes to turn the attention to her talents.

"Right now they're plotting on getting her out there," the source said. "Awards shows, red carpets. Everywhere. She's on all the magazines. Once they get people comfortable with her — not just being Paris, Michael's daughter — have people forget who she really is. Then let her acting shine through."
The rest of that piece is about how some are concerned that it will be too-much-too-fast for Paris because of her family history and the fact that she's already talked about attempting suicide and more. While I don't think Paris is being taken advantage of – she wanted to talk to Rolling Stone and Harper's Bazaar – I also think she might not be making the best choices for herself, you know? Eighteen-year-olds rarely make the best choices in general, and imagine if that was heightened by family tragedies, money and the glamour of Hollywood. If I was advising this young woman, I would tell her: stop trying to be famous just for the hell of it. Go away for a few years, especially right now, when you're 18 years old. Go to college, volunteer with some great aid program, or just travel around the world. Most importantly: figure out what you want to do. Because "I dunno, I guess maybe I'll be an actress because people say I'm pretty" is not a career.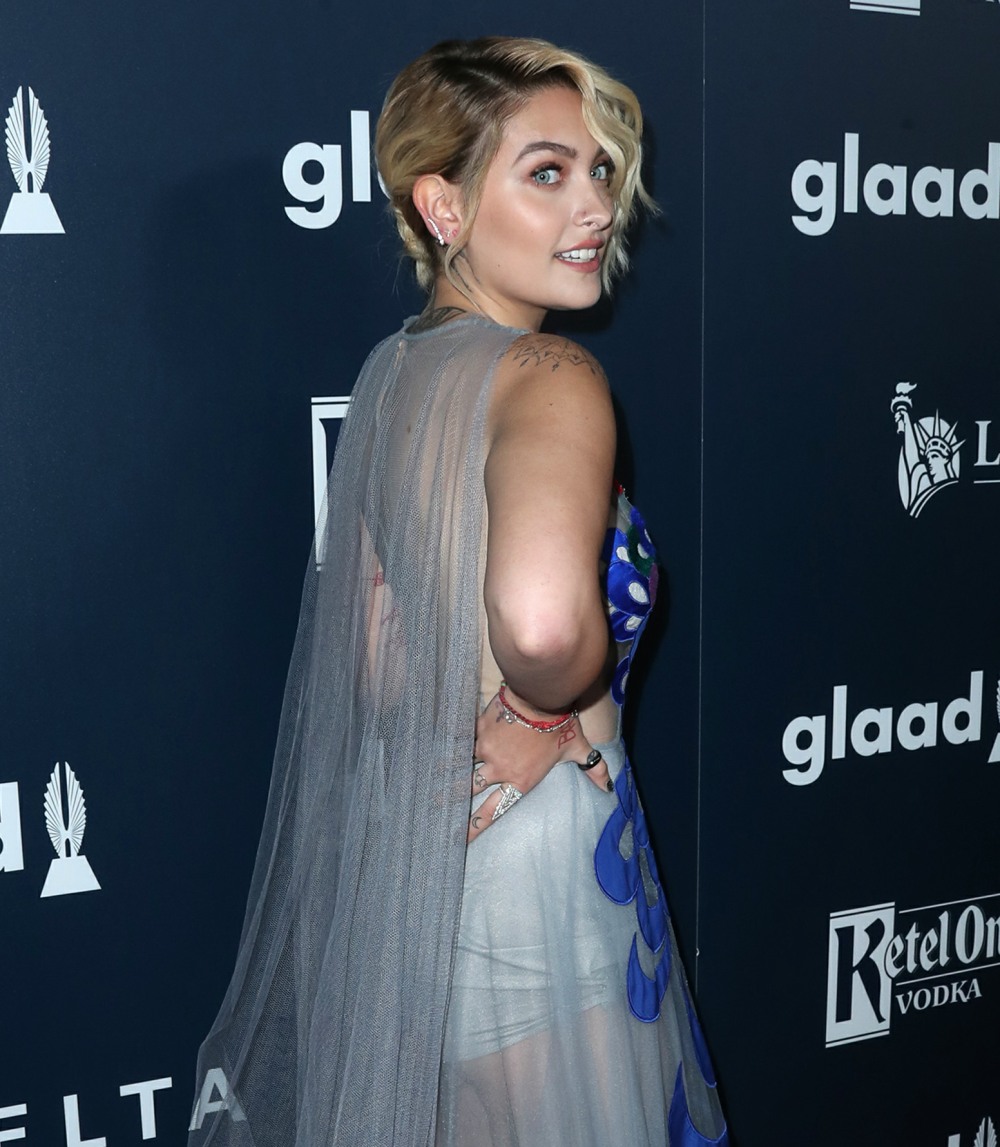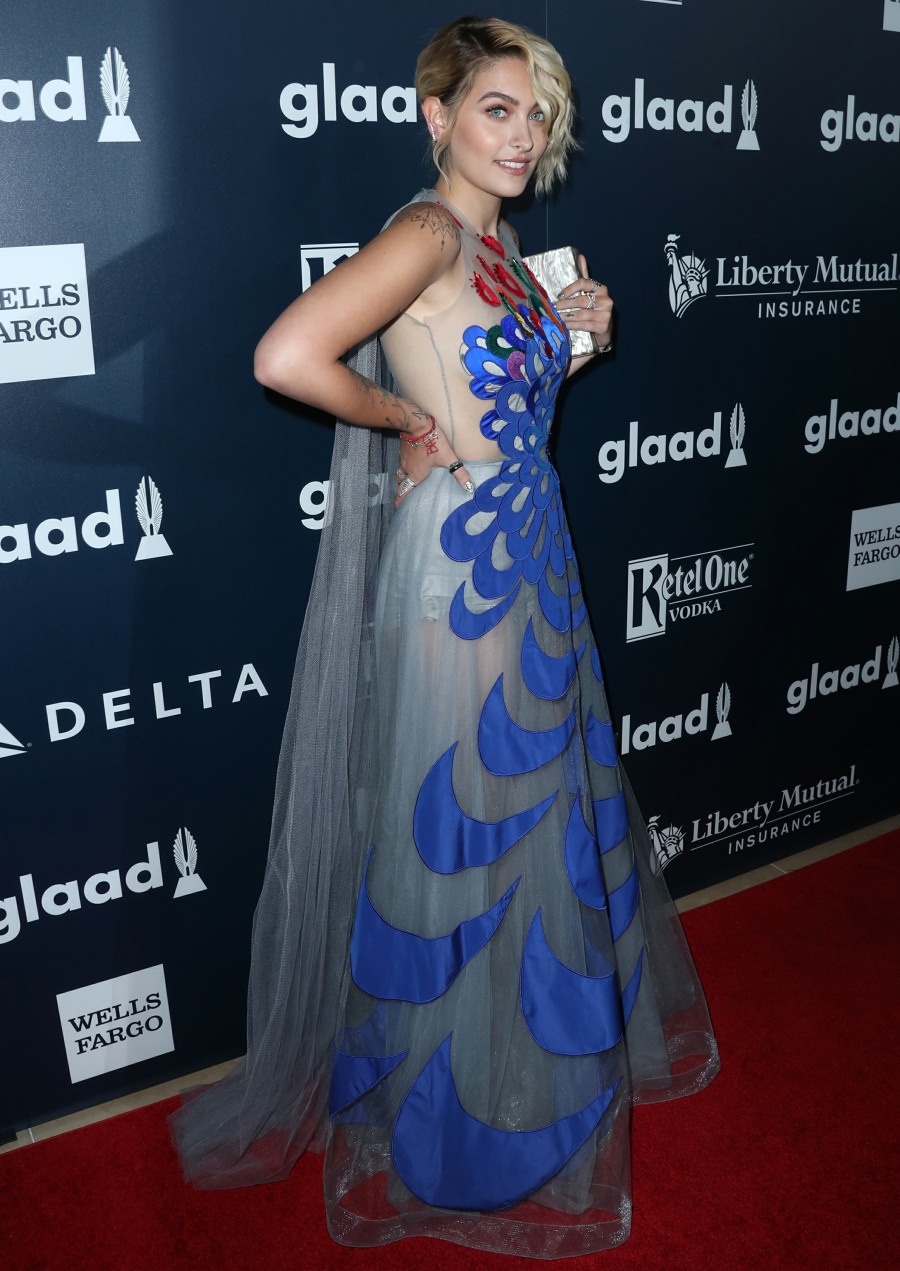 Photos courtesy of WENN.