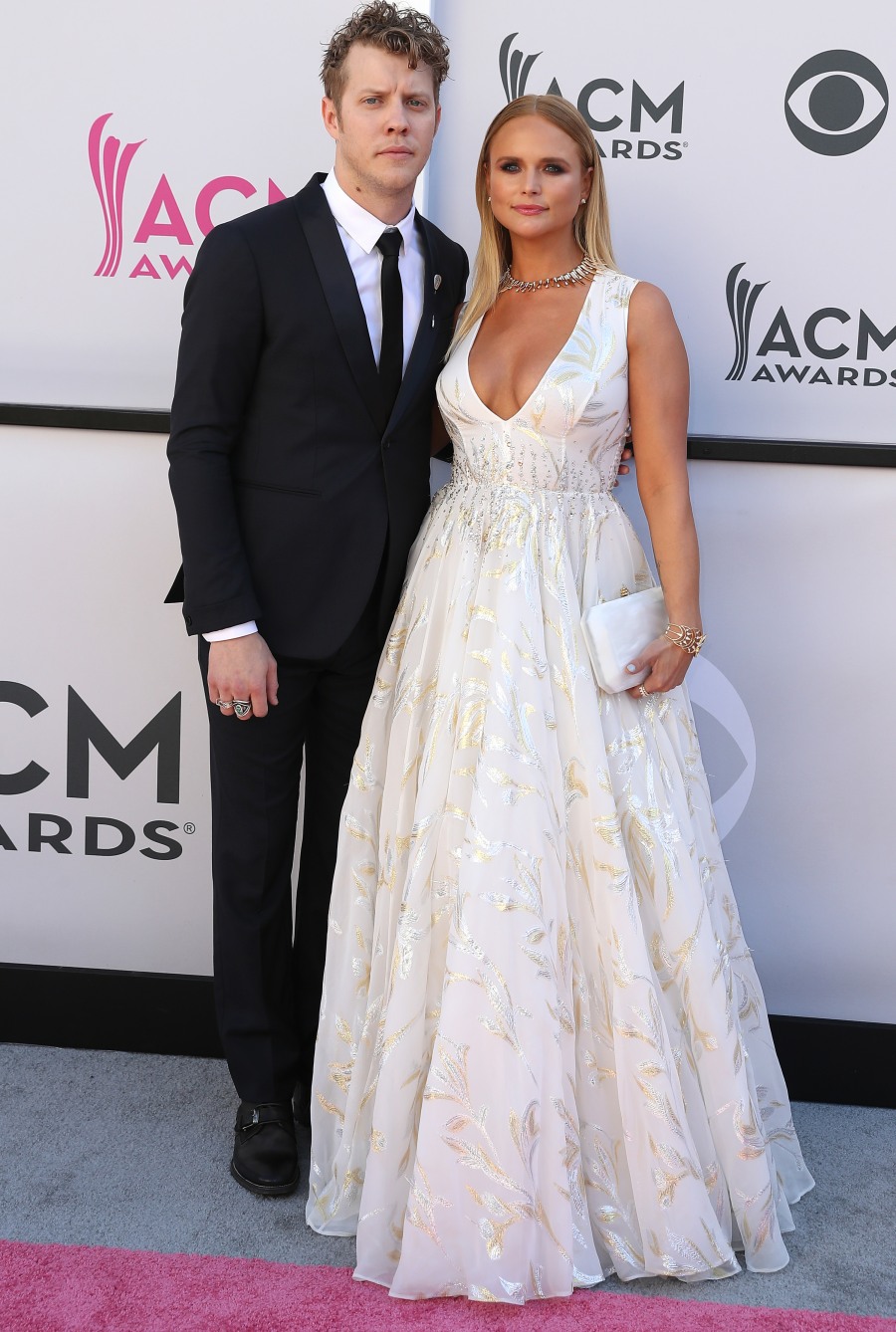 Here's Part II of the fashion photos from the 52nd Academy of Country Music Awards, which were held in Las Vegas last night. You can see the list of ACM winners here. Miranda Lambert was a big nominee and a big winner at the ACMs. She walked the red carpet with her boyfriend Anderson East, and Miranda wore this Steven Khalil gown. Um… is it wrong to love this? I find Miranda's style to be so hit-or-miss, but I think she hired a great stylist after her split from Blake Shelton, and that stylist has been doing great work. Like, this feels princess-y and bridal, and yet… I love it. It totally works. Miranda also made history last night: she's the first-ever country music star to win Female Vocalist of the Year for eight consecutive years. This dress reflects that too: she's literally a country music princess.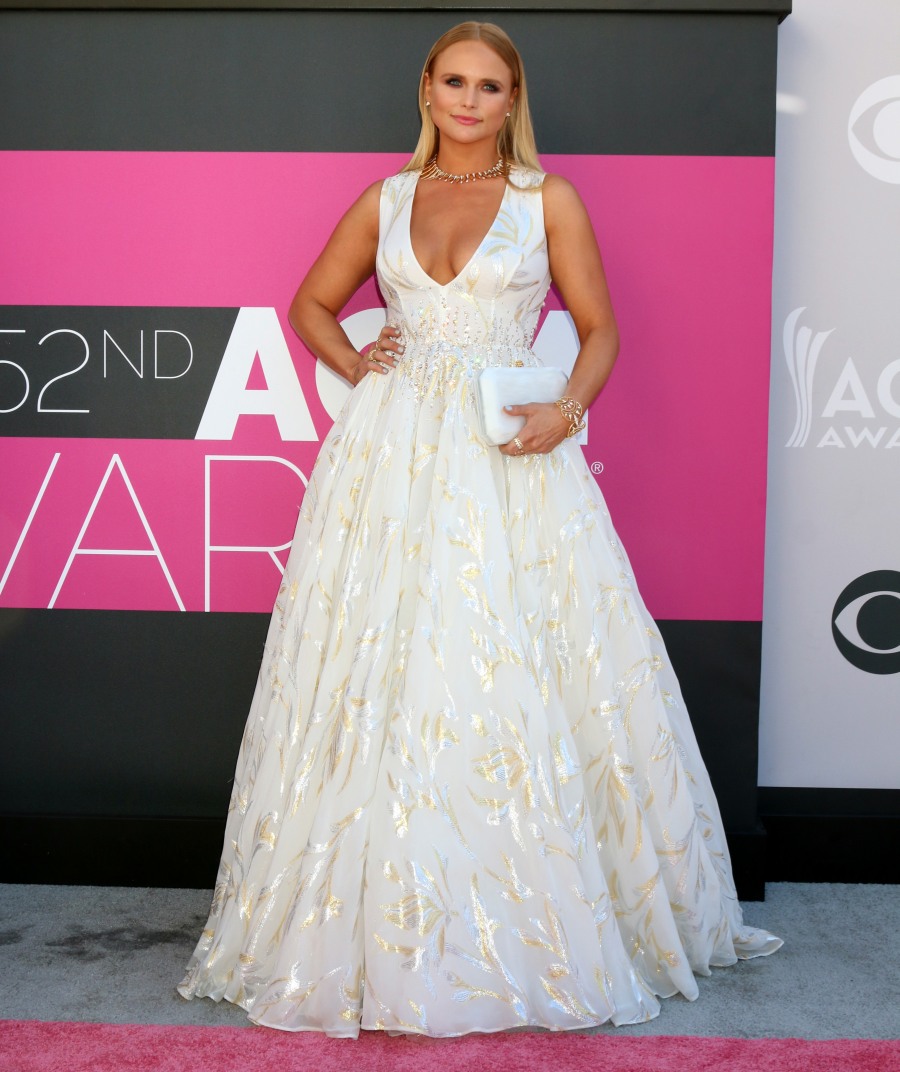 Real question: has Carrie Underwood ever been to an awards show and NOT worn some pageant-looking gown? Carrie wore this tulle-and-sparkles LaBourjoisie dress and… no, I'm not feeling this at all. Although give her some credit: she probably felt like "When in Vegas," because this absolutely looks like a showgirl's outfit.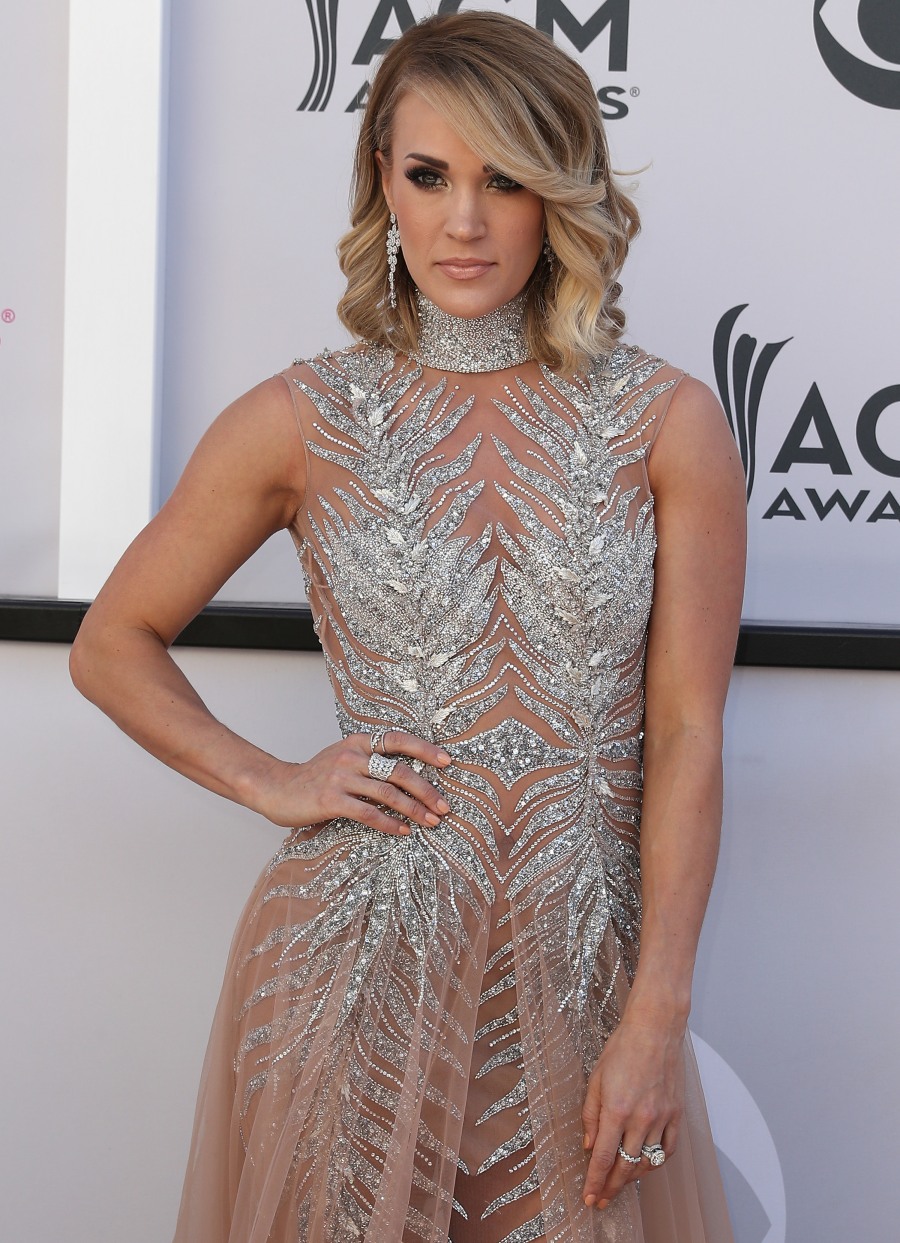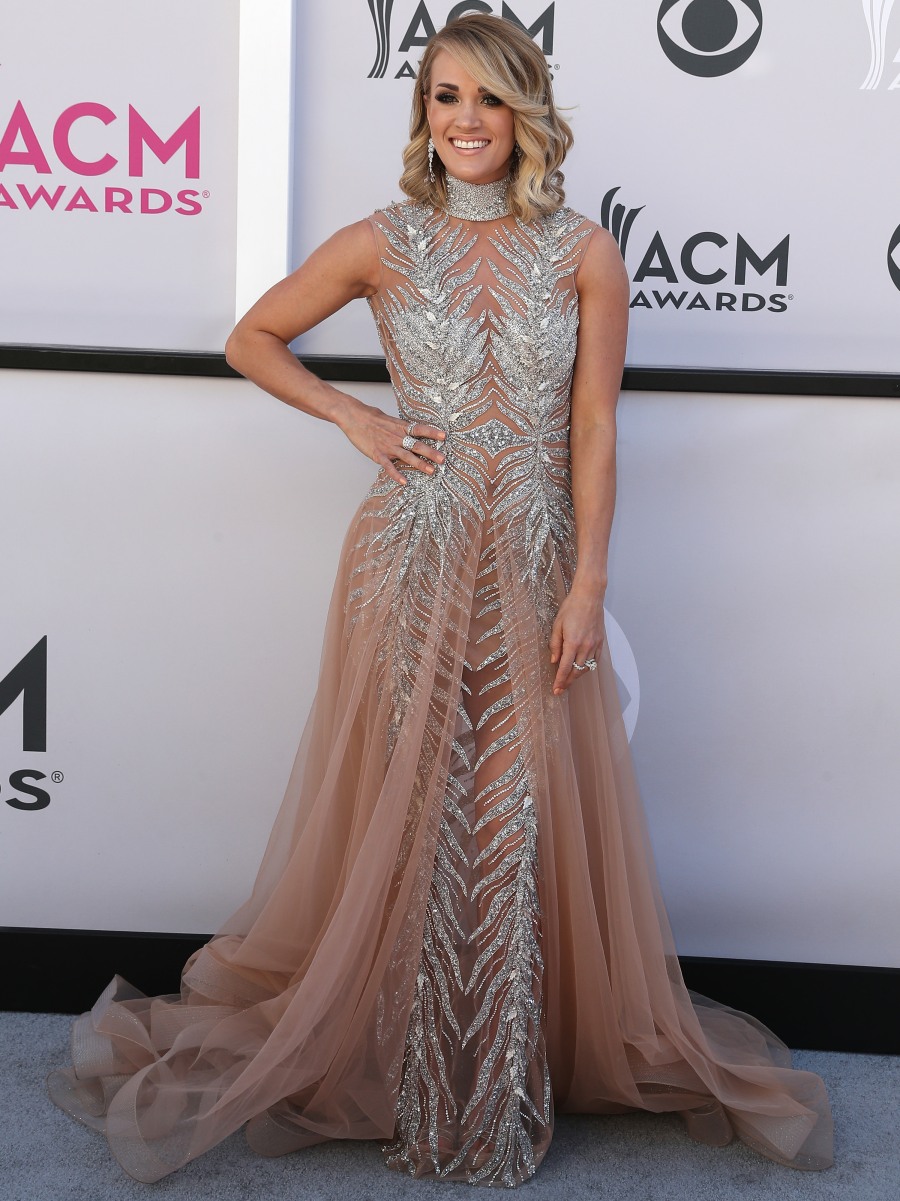 Faith Hill wore Michael Kors. It's not as glitzy as I would have expected, but I still like it. She looks like she's going to a business luncheon. The color is gorgeous.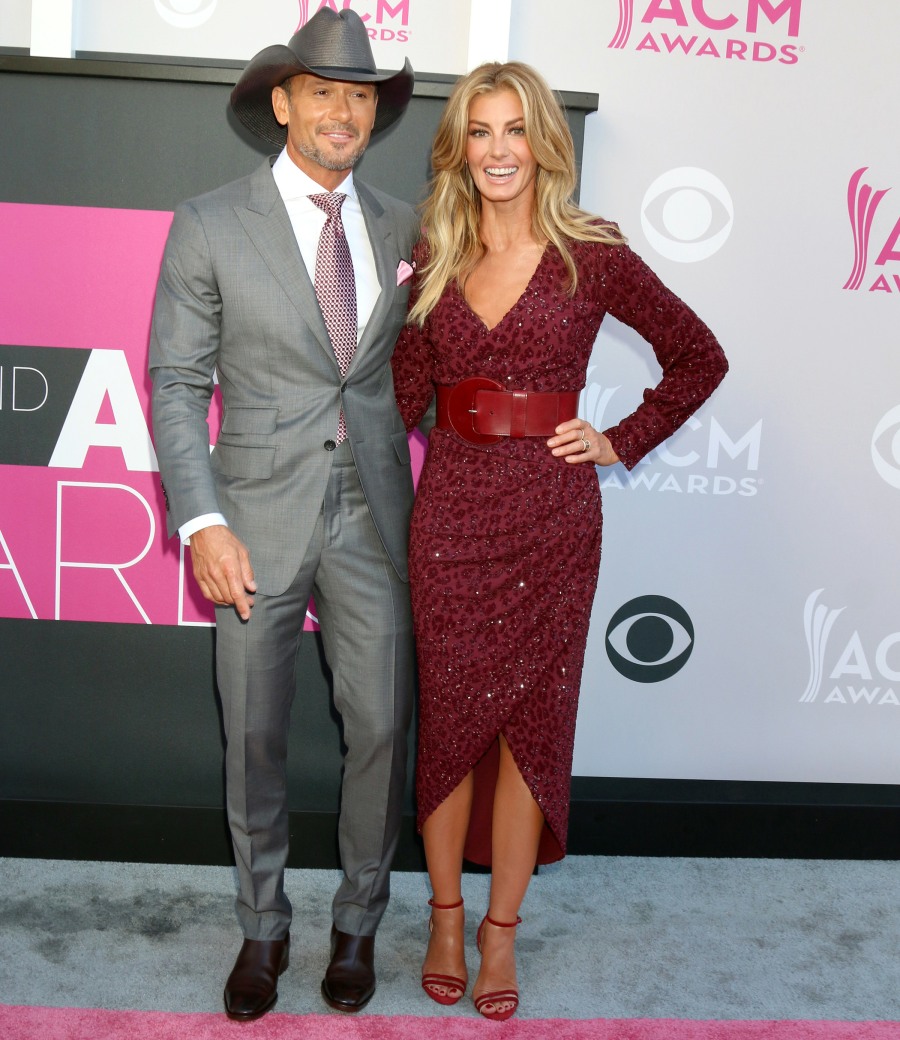 Hillary Scott in Proenza Schouler. Oooh, girl, NO!!! The color is great but this design is a total fail. And to be completely fair: this would be a fail on someone like Karlie Kloss too. The "ab window" feature on a dress needs to NOT be a thing.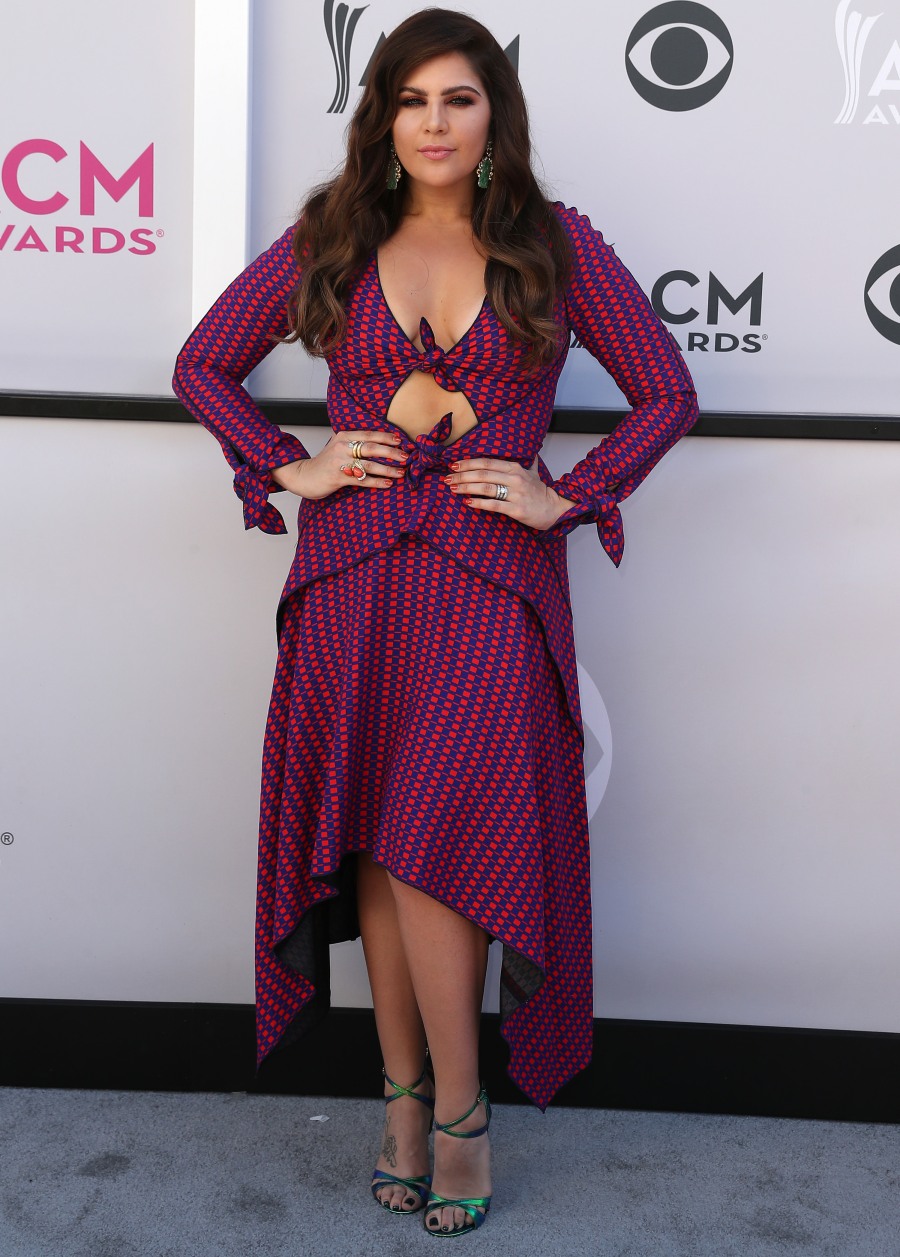 Photos courtesy of WENN.