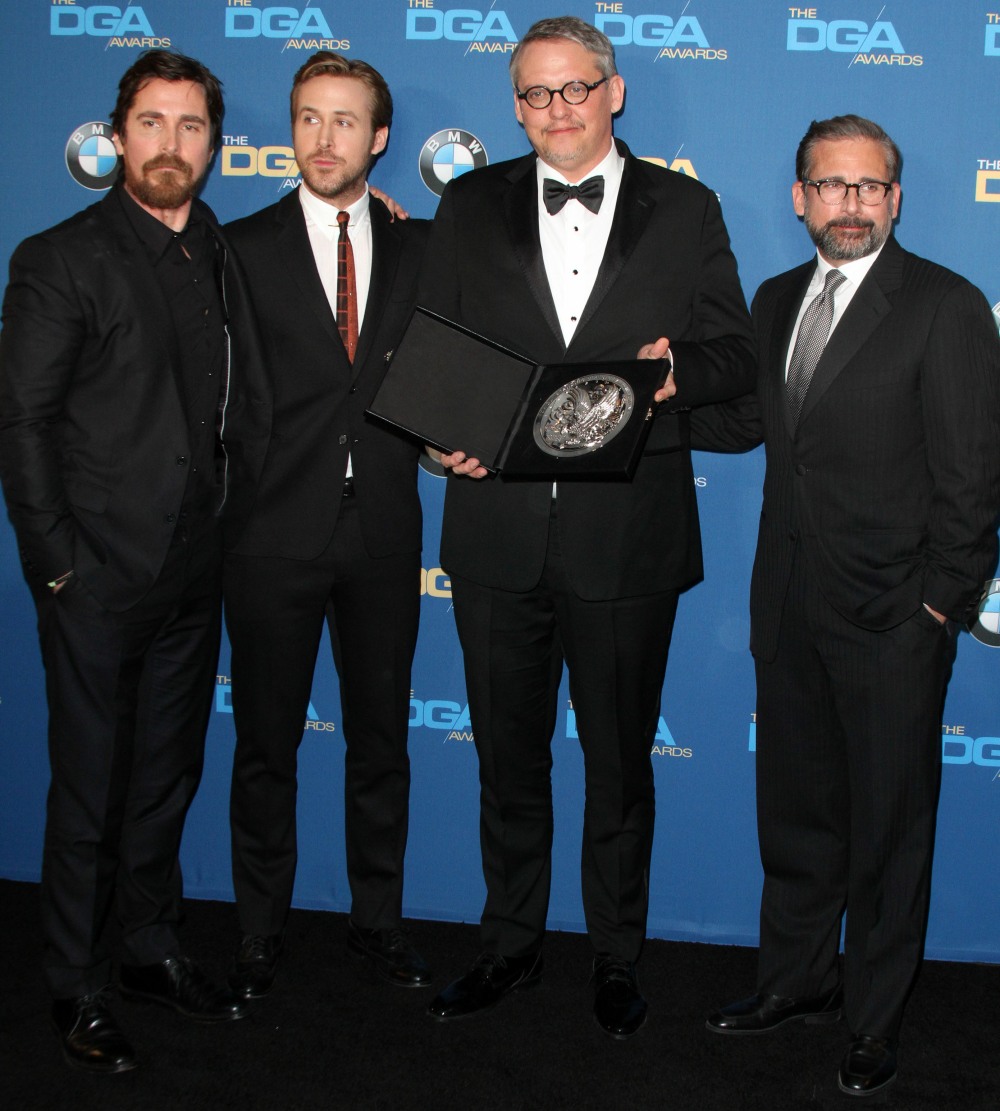 Adam McKay is a director best known for doing comedies like Step-Brothers and Anchorman 2: The Legend Continues. But since he's a white guy in Hollywood, he was given the chance to shift over to more awards-baity dramatic stuff, like directing The Big Short. Well, his next project is a bio-pic. A bio-pic about Dick Cheney. And guess who will likely be cast as Dick Cheney?? CHRISTIAN BALE.
Christian Bale, Steve Carell and Amy Adams are in early talks to star in the untitled Dick Cheney biopic being prepped by Adam McKay. The Paramount project is McKay's follow-up to The Big Short, his Oscar-nominated movie about the economic and housing market collapse in the mid-2000s, and tackles the controversial figure who acted as vice president under President George W. Bush.

Bale is in talks to portray Cheney, who was an ardent supporter of strong anti-terrorist actions and a key supporter of the Iraq War. Cheney also is the former CEO of the multinational corporation Halliburton. Carell is circling the role of Secretary of Defense Donald Rumsfeld. Adams would play Cheney's wife, Lynne Cheney. Both Bale and Carell starred in Big Short.
Is this bio-pic about Dick Cheney when he was younger? Like, Dick Cheney worked in the government for a long time. He was Gerald Ford's chief of staff in the White House. Cheney was in the House for years too. If the story is about Cheney in his 30s and 40s, I say that while Bale is an unconventional choice, I can sort of see it. But if the story is about Cheney in the Dubya years… no. No, no, no. Talk about Hollywood ageism. Good-looking dudes in their 30s and 40s don't HAVE to play all of the parts, you know. Someone please think of poor Paul Giamatti, because Dick Cheney was the role he was born to play!!
As for Steve Carell as Rumsfeld… I actually think that one makes some kind of crazy sense. Amy Adams as Lynne Cheney makes zero sense. Lynne Cheney exists in the zeitgeist as a blousy, too-blonde 60-something. That's a role for someone like Jessica Lange or Virginia Madsen. What's next, casting Ryan Gosling as George W. Bush? And Megan Fox could play Laura Bush.
Photos courtesy of Getty, WENN.