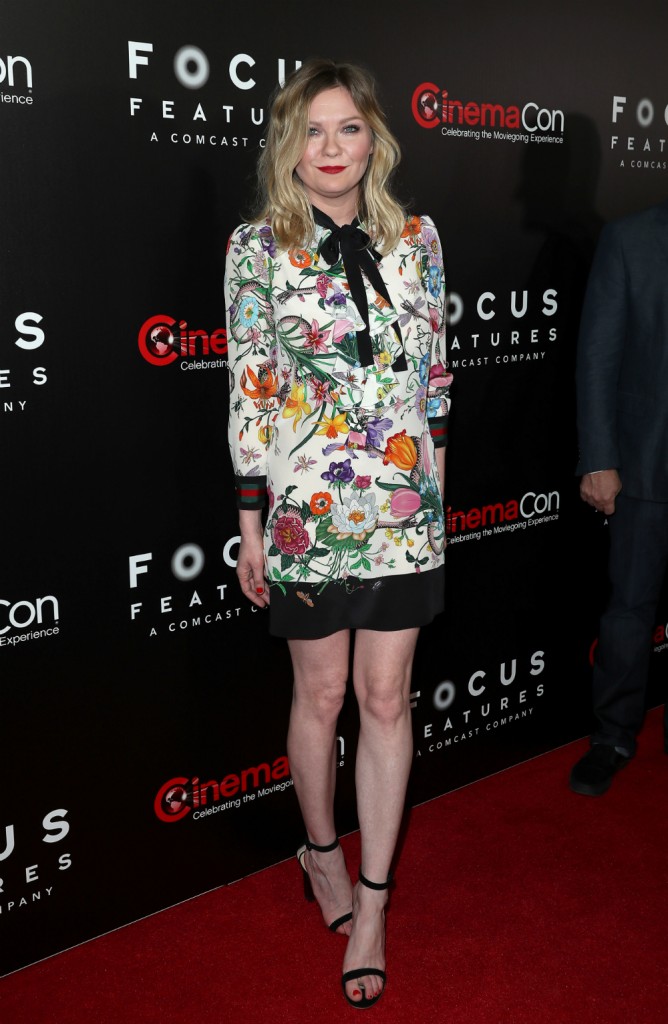 Kirsten Dunst was at CinemaCon last week promoting her Sofia Coppola film, The Beguiled, which comes out in June. She wore this little Gucci print dress on the red carpet and I think it's really cute. I don't like the bow thing at the neck or the sweatband cuffs on the sleeves but the cut and pattern are darling on her.
The Beguiled (trailer below), a remake of the 1971 Clint Eastwood film, is about a group of pious and seemingly chaste women living in the Civil War era South who come to be locked in their home with Colin Farrell. You can see their problem, of course – remaining chaste while locked in a house with Colin Farrell is a challenge to great for most to meet. The pious part would be okay, I'd thank God every day. Anyway, the movie gets quite racy with several of the ladies falling prey to Colin's character's charms, which results in many love scenes. Going off the trailer, it looks like the consent with each lady varies. Marc Malkin from E! interviewed Dunst during CinemaCon about her sex scenes in which she is shown on the floor having her clothing ripped off. She said that she doesn't like to do sex scenes but prefers a female director because women are more sensitive to the situation.
If you've watched the trailer for director Sofia Coppola's The Beguiled, you may have noticed that it looks like Colin Farrell and Kirsten Dunst have quite the sex scene.

"I am on the floor and my clothes are being ripped," Dunst explains.

No surprise, but Dunst is never that comfortable shooting such scenes.

"I don't like it, I don't like it," she told me recently at CinemaCon. "To be honest, I'm like, 'Let's get this over with as fast as possible.'"

Fortunately, this time around, she was working once again with Coppola. Their previous films include The Virgin Suicides and Marie Antoinette. Male directors want "to shoot it from every angle," Dunst said. "At least Sofia's like, 'We're going to get this done quick, we're just gonna shoot it here, we'll do three takes, be done.'"
As the article states, Dunst and Coppola have worked together before so that must be a relief to Dunst when considering a role like this. Many actors have said they dislike filming love scenes and I can see why. It really bothered me what Dunst said about male directors wanting to go until they get every angle. It just reads like someone who is getting more out of the experience than a shot.
As for Farrell, he recognizes that women have traditionally been exploited more than men when it comes to love scenes. His approach is to, "just [do] whatever your female dance partner needs." He goes on to say that includes not relinquishing all control to the women if she feels it's patronizing. Basically, Farrell is promoting listening to his scene partner as to which approach makes her comfortable. I feel like Farrell gets it because when he started to answer the question, he said, "look – all jokes aside." I make jokes about wanting to be locked in a house with Farrell but truthfully, I would be uncomfortable as hell filming any kind of love scene. Were I to film one, I would far prefer a director and a co-star who were considerate of that fact.
Now watching loves scenes, that's another story…
Here is The Beguiled trailer: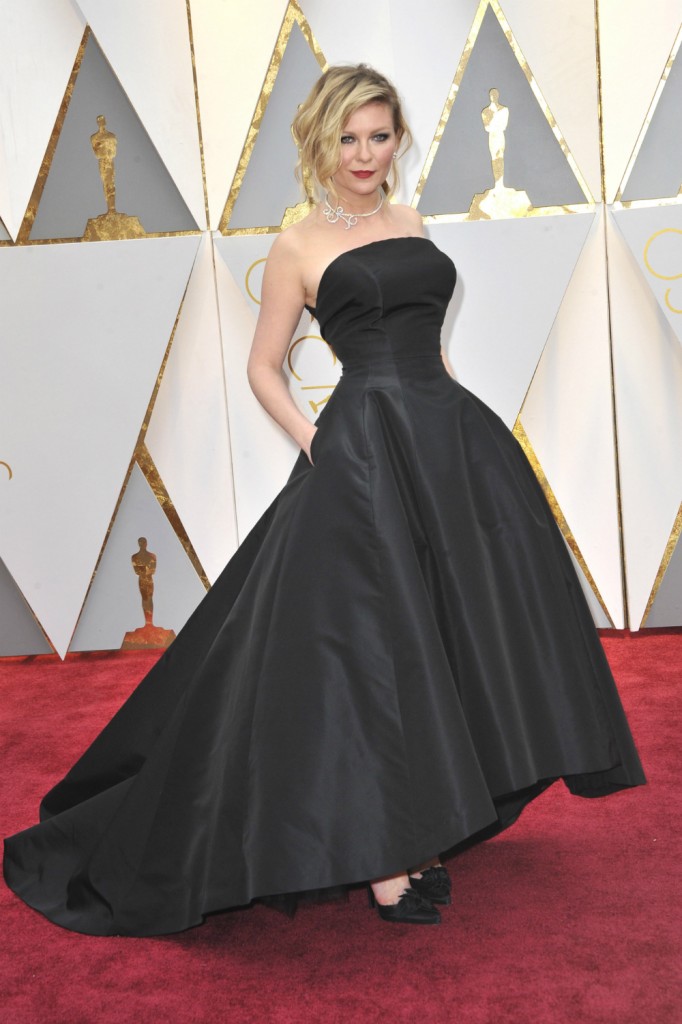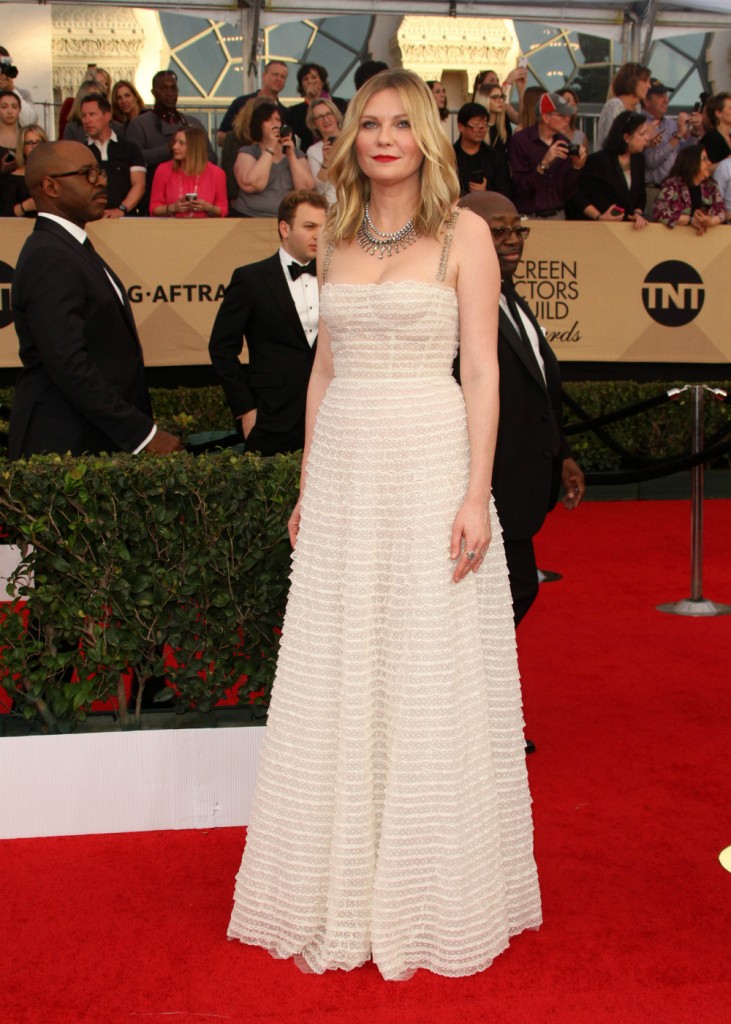 Photo credit: WENN Photos and Getty Images