Rita Moreno has had a long and storied career in Hollywood. She's one of a select few entertainers who have achieved EGOT status, nabbing an Emmy, Grammy, Oscar, and Tony. Some of you may remember her star-making turn as Anita in the 1961 film version of West Side Story (a role that won her a Best Supporting Actress Oscar in 1962). I am not ashamed to admit that I grew up with Rita (and Morgan Freeman) on the PBS kids' show, The Electric Company, which ran from 1971-77. I can never hear someone yell "Hey, you guys!" without thinking of her.
If you're not familiar with her earlier work, you may recognize Rita from her role on the recent Netflix reboot of the classic 70s sitcom, One Day at a Time. Rita, who I can't believe is 85, plays feisty Cuban abuela Lydia and is easily the best part of the show (and the source of some amazing gifs). The show, which debuted in January on the streaming service, has already been picked up for a second season.
The actress recently invited People Magazine into her Berkeley Hills, California home. Watching the video, I felt like I was at my mom's place. Rita has a plant-covered deck, with loads of orchids. In her bedroom, which she describes as "not frou-frou feminine," not a square inch of wall is bare, covered with art she's collected from her travels as well as family memorabilia. Among the photos scattered around the room is a framed photo of Marlon Brando. Rita confessed that the actor, whom she met and began dating when she was 22, was the "lust of my life." Don't get that confused with the love of her life, her husband of 45 years, cardiologist Leonard Gordon, who passed away in June of 2010.
Rita Moreno still keeps a photo of the 'lust of my life' Marlon Brando in her bedroom https://t.co/Fz4mUmY8pr pic.twitter.com/Vb8PZZkEru

— People Magazine (@people) April 6, 2017
Rita elaborated on her eight-year, "tempestuous" relationship with Brando during an interview with CBS This Morning back in January. When asked to look back on her life, Rita replied, "I've had many of them. Which one are you referring to? The Marlon Brando episode, the Elvis Presley…." Host Charlie Rose asked who was better and Rita, matter-of-factly said:
Are you serious?! I mean, Elvis was a sweet darling, shy fellow, but he was really boring. Boring to me at the time. He was a really nice guy. But he was boring. Marlon, Marlon, what a brain. What an astonishing man he was. He damn near killed me, but nevermind. It's good to be able to be here and tell the story.
When pressed for further details about the relationship, Rita quipped, "Read the book!", referring to her 2011 biography, Rita Moreno: A Memoir. I want to read this now, as Rita was a beauty (and still is) and young Marlon was gorgeous. I can imagine the sparks that flew when these two were together.
As for her role on the show, Rita recalls being invited on the show by its creator, the legendary Norman Lear, whom Rita lovingly refers to as "that old fart." She added, "He's 94. I say he's an old fart. I'm 85." Rita is definitely not slowing down, after filming the first season of One Day at a Time, she hit the road for a few months with her cabaret act and did a number of speaking engagements. I hope I can be a fraction as spunky as this woman. She's incredible. And I can't wait for season two of One Day at a Time.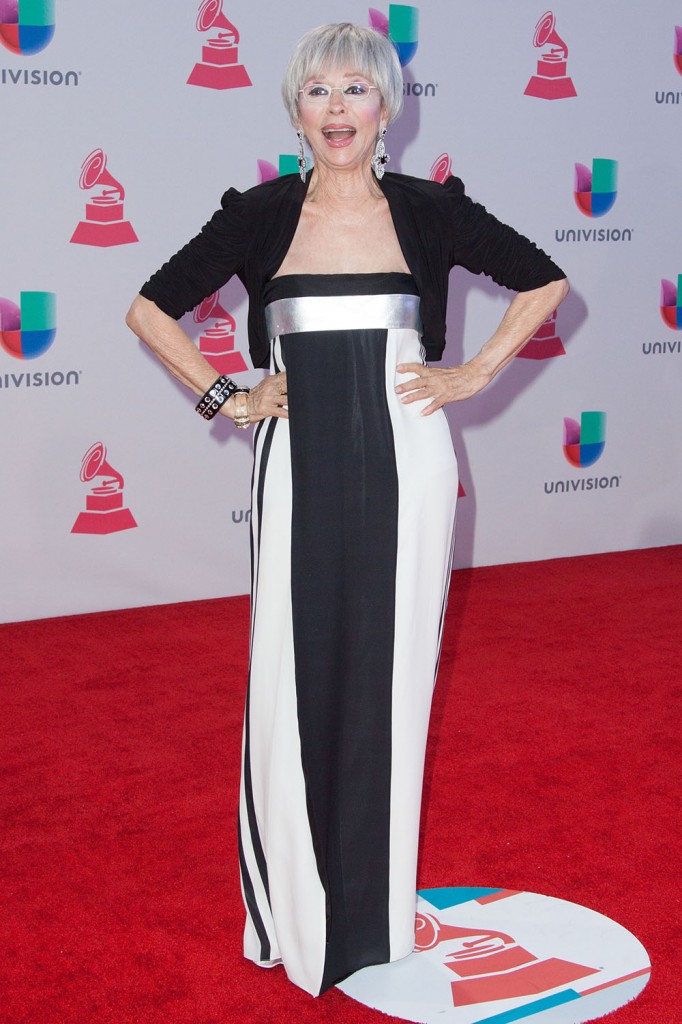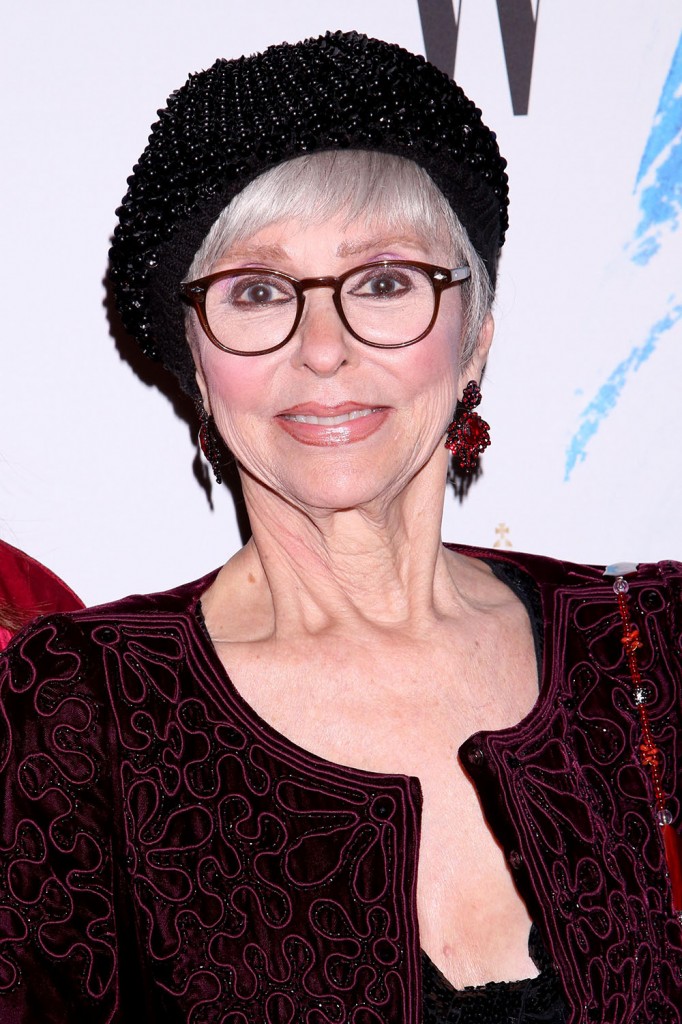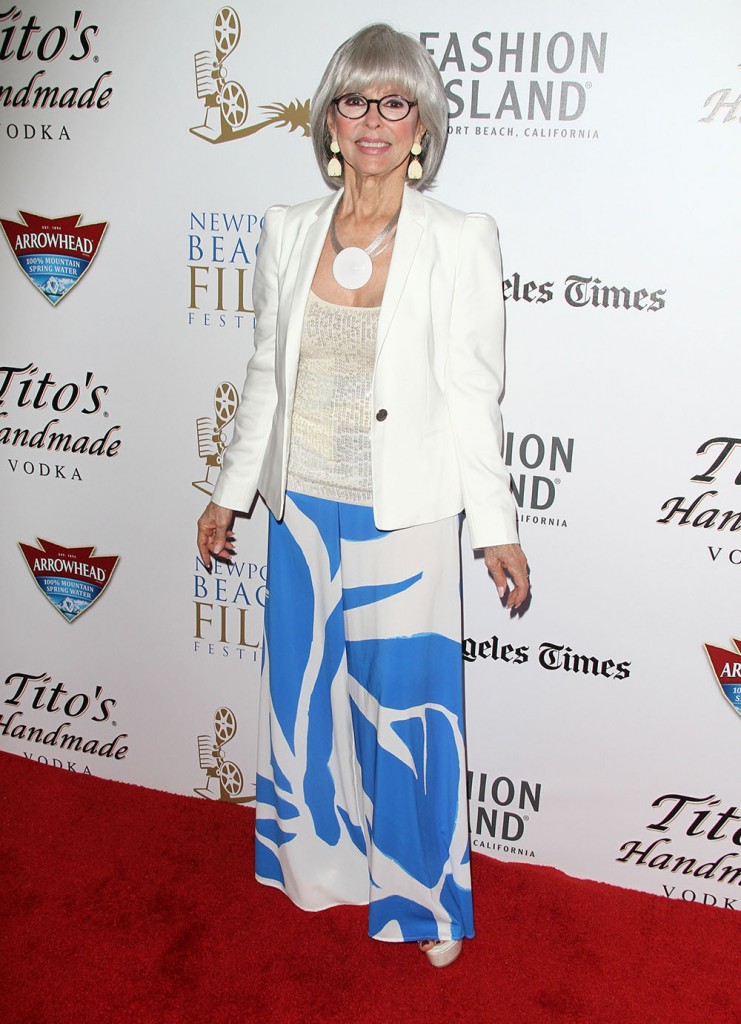 Photos: Getty Images, WENN.com, Fame Flynet