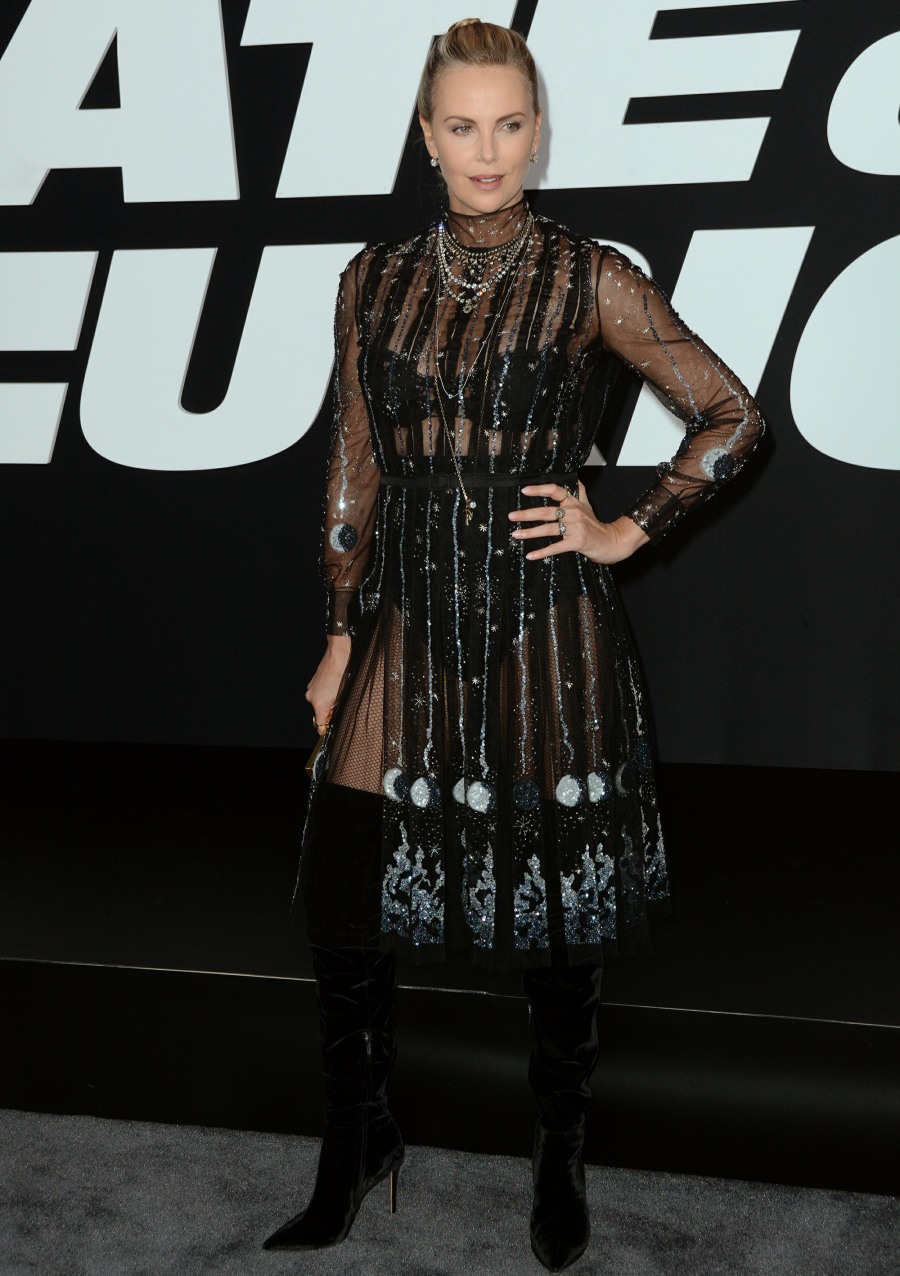 Here are some photos from last night's New York premiere of The Fate of the Furious. The New York premiere actually seemed to be a big deal, and a lot of people came out, people that I'm not going to include in this post (like Remy Ma, Scott Eastwood, Kurt Russell, etc). I'm just here to talk about fashion and some of the bigger names. Charlize Theron joined the cast as some kind of blonde-dreadlocked superhacker villainess, and Charlize has been front and center for the promotional tour. Which is nice because now we get to talk about fashion. Unfortunately, Charlize has been wearing one awful Dior look after another. This Dior is… just too dark, too overworked, too fug. She didn't style it well either. THAT HAIR.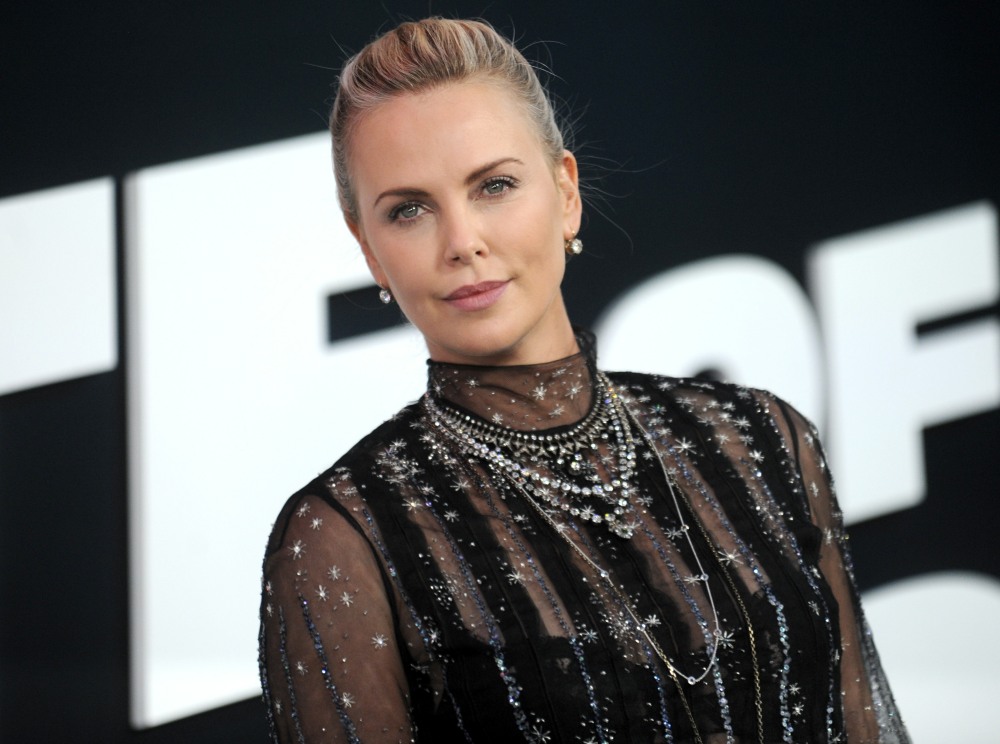 I forgot that Rosie Huntington-Whiteley is pregnant. She looks amazing in this Brandon Maxwell. I hope Jason Statham is sticking around. Fingers crossed.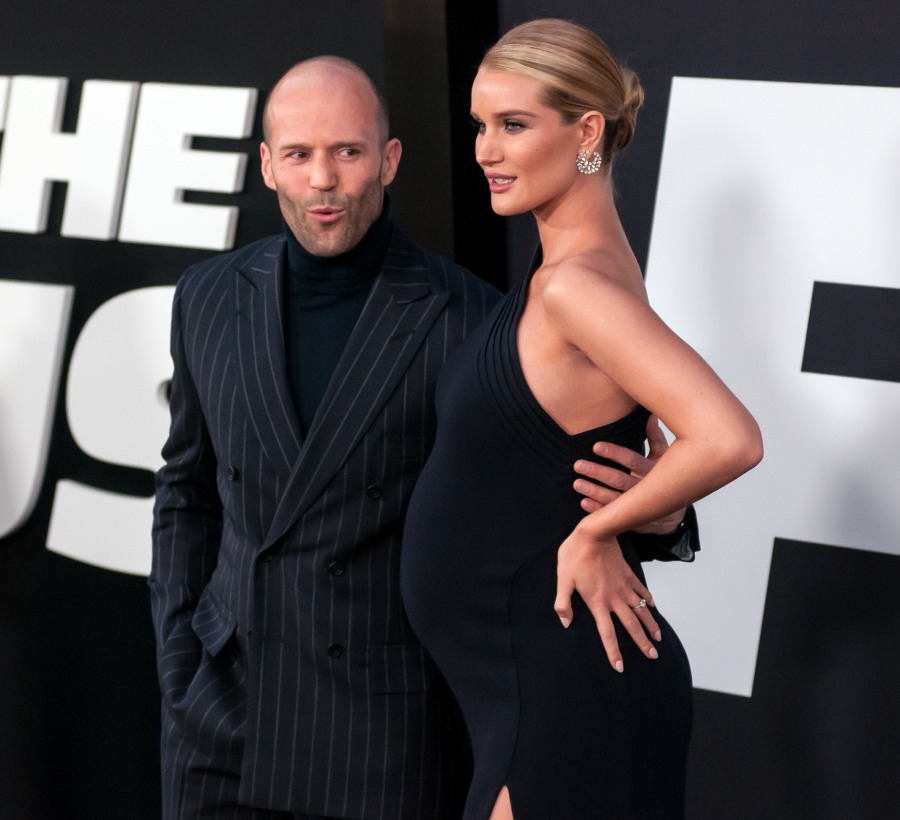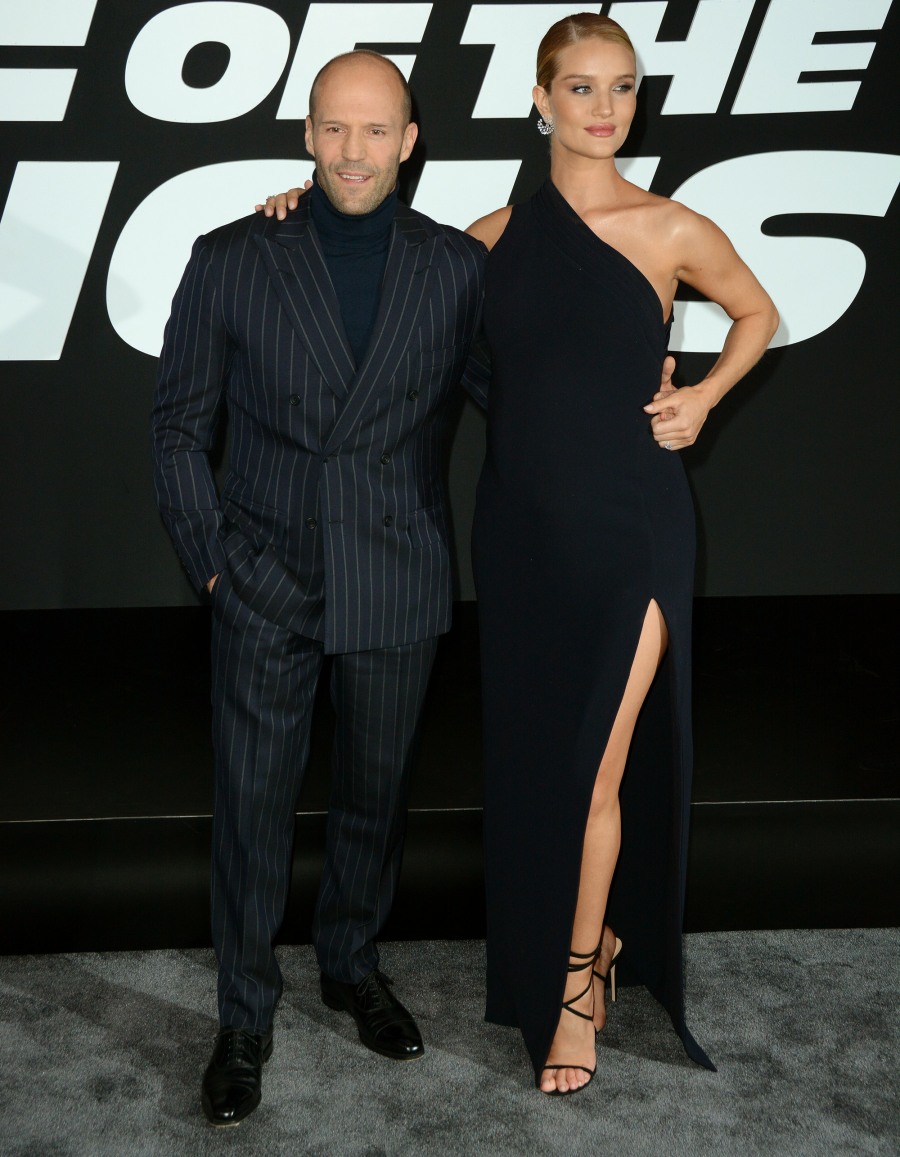 Michelle Rodriguez in Vivienne Westwood. Pretty silhouette, pretty color, I would just want to fuss with the bust of this dress a little bit.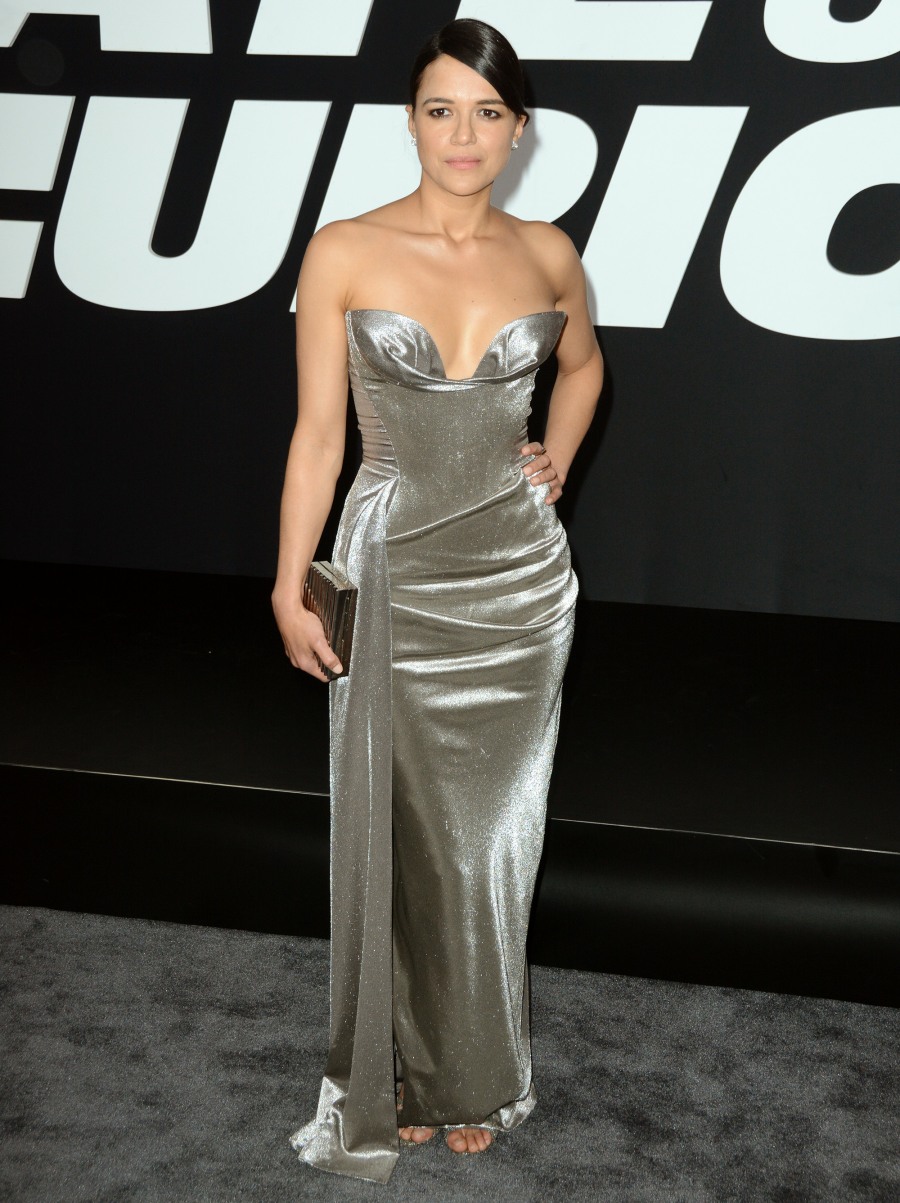 The Rock. ARMS.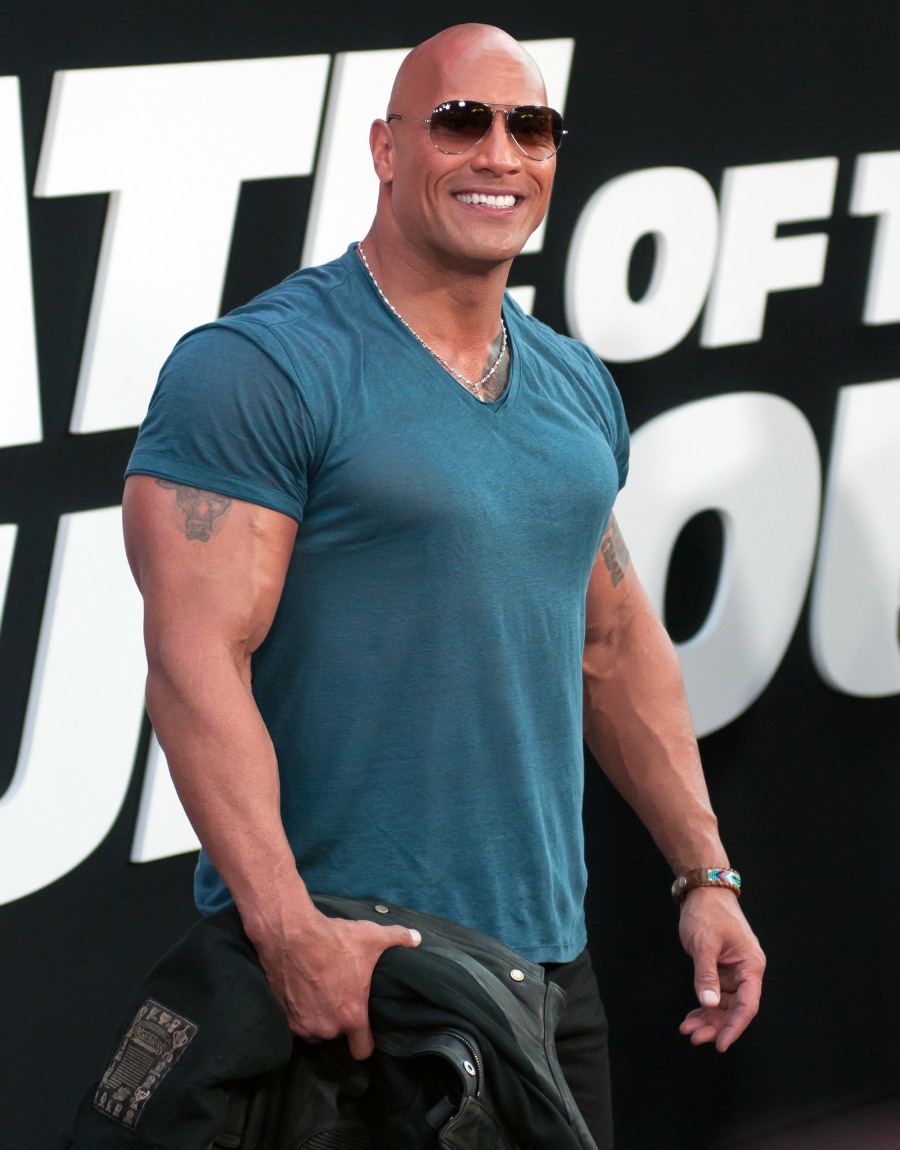 Nathalie Emmanuel, Vin Diesel and Ludacris. Nathalie looks so uncomfortable!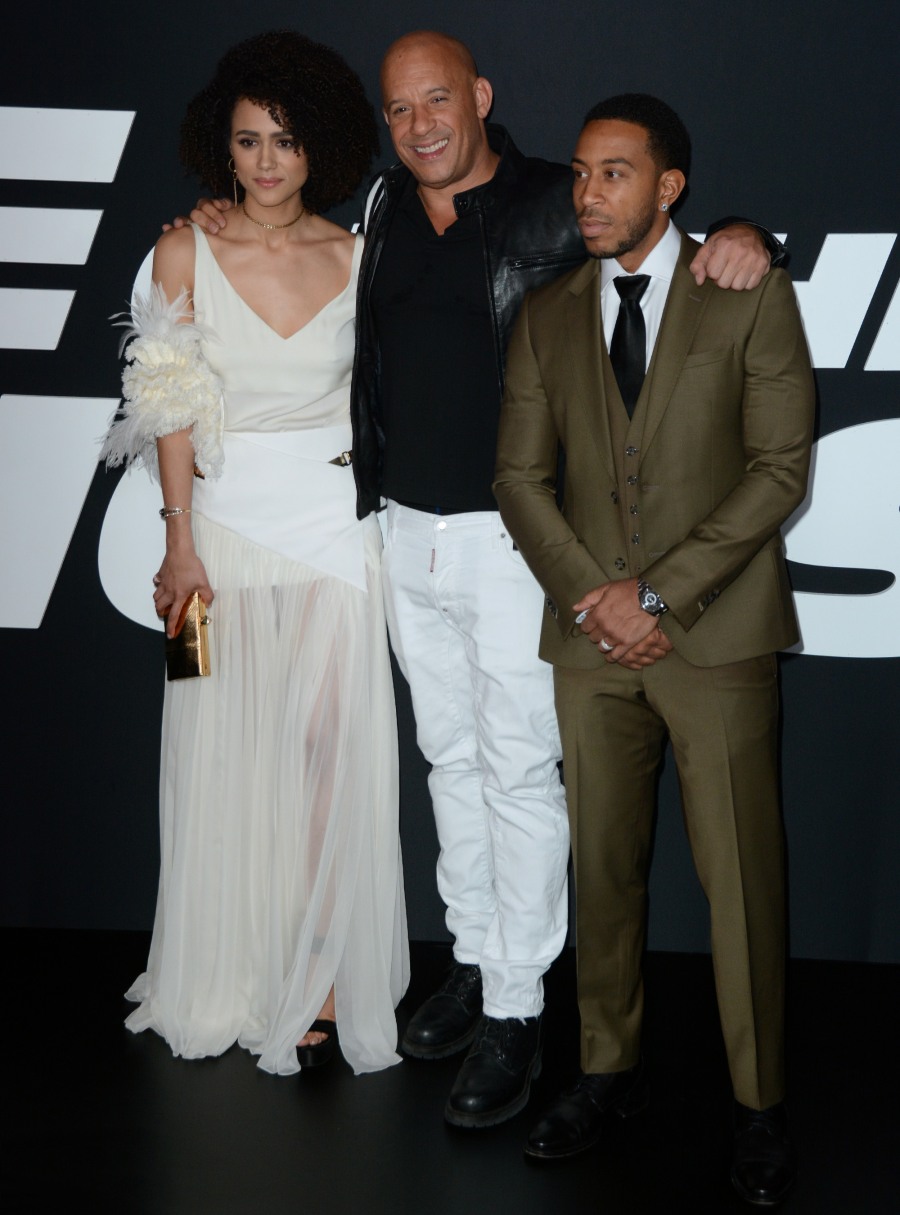 It feels like forever since we've talked about Elsa Pataky or had any photos of her. She was there, at the premiere, wearing a terrible shade of orange. Mom-bangs.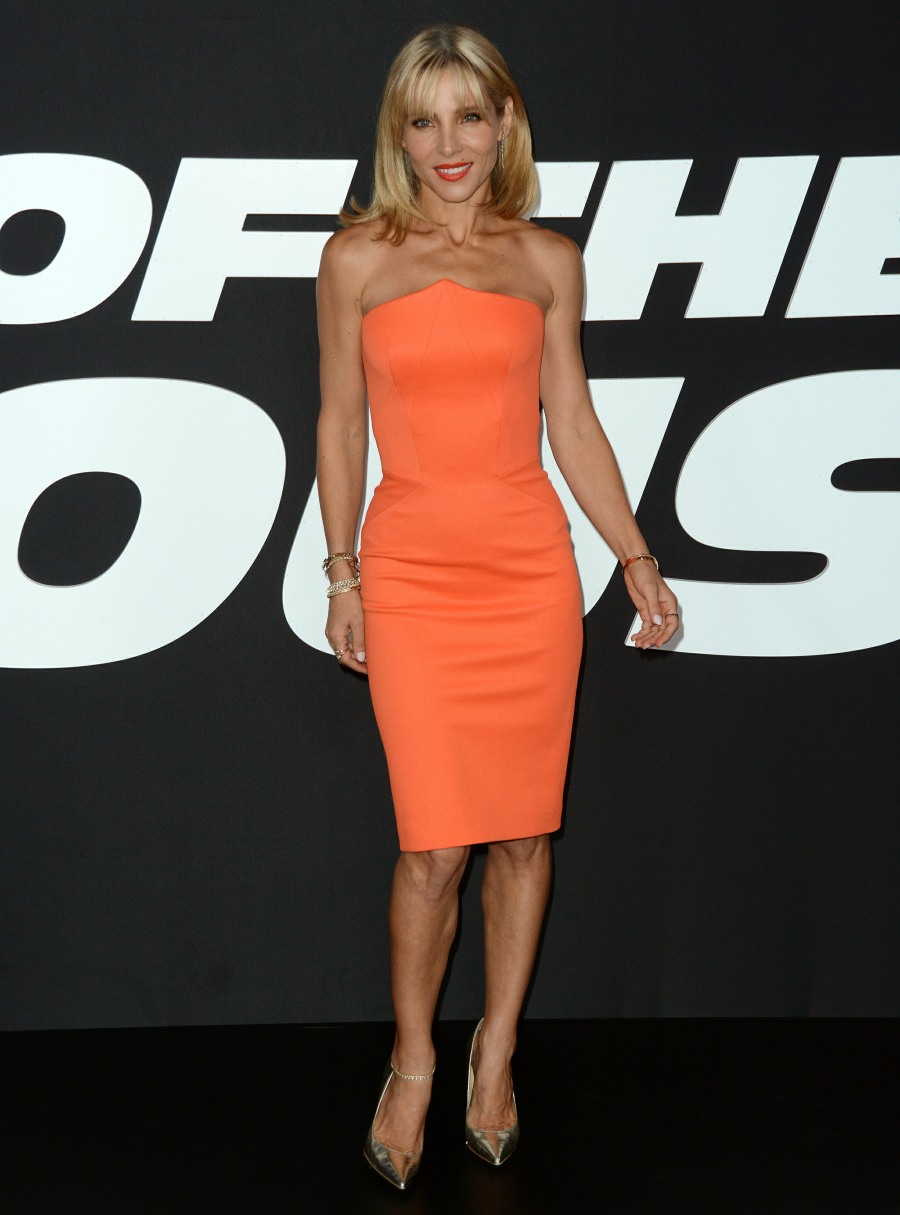 Photos courtesy of WENN.