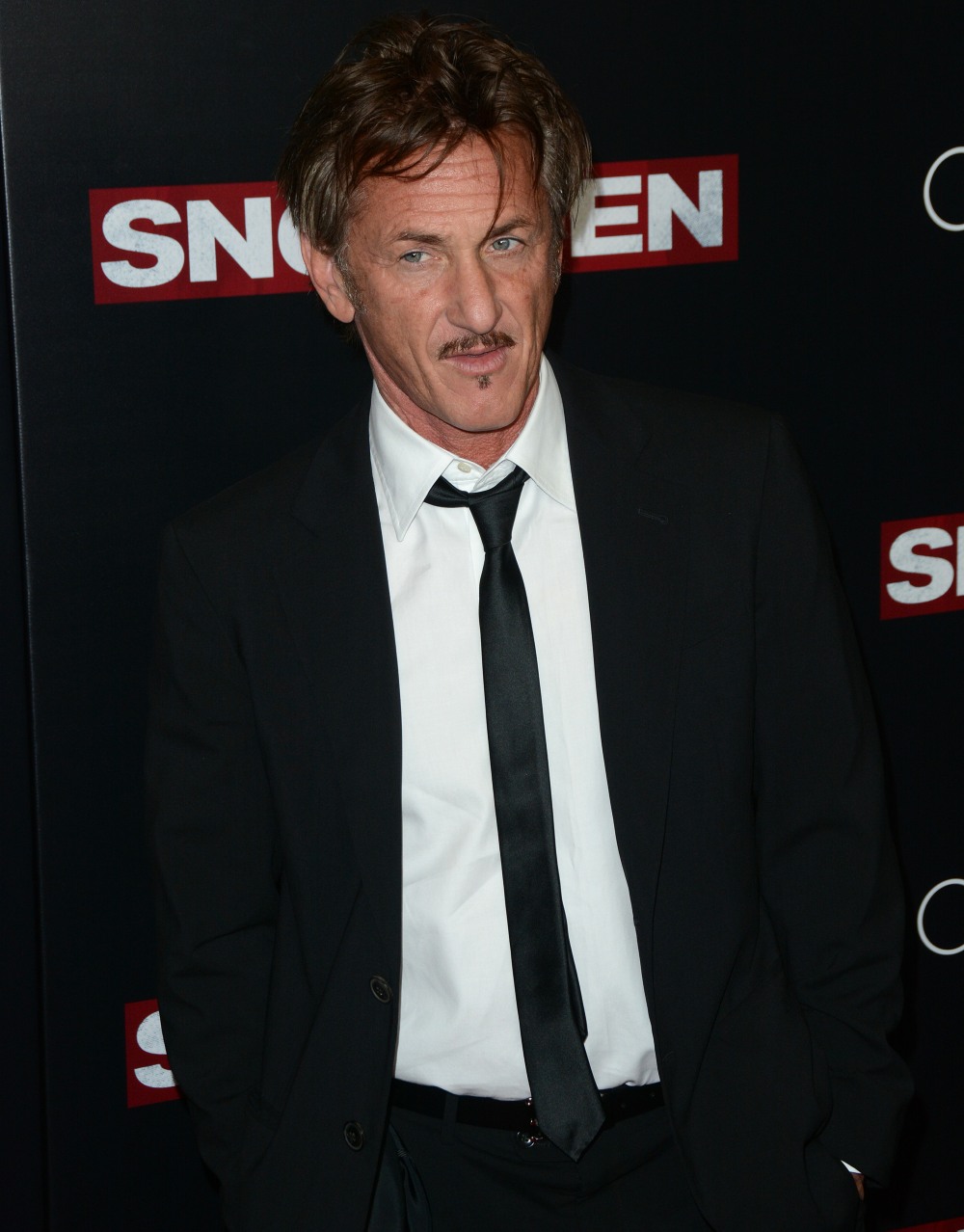 Can I get away with writing "Ol' Ham-face says words" and then just leaving it at that? No? Alright. Sean Penn is a Hollywood actor and a liberal activist. I don't believe he was some huge Hillary Clinton fan, but to his credit, he endorsed Hillary very early on in the 2016 election year while also talking about how much he liked Bernie Sanders. Think about that – when even Sean Penn understood the choice was between evil/fascism (Trump) versus a moderate candidate (HRC), it makes you wonder WTF Susan Sarandon was doing, right? So, Sean Penn has no love for Donald Bigly and all of the Minions of Bigly. Penn actually has some history with one particular Minion of Bigly: Steve Bannon. Remember, Bannon worked in Hollywood for years.
Long before he became the controversial White House Chief Strategist in the Trump administration, Steve Bannon decided to try his hand at the movie business. Back in 1991, the 38-year-old Goldman Sachs vet hooked up with none other than Sean Penn to help produce the actor's directorial debut, The Indian Runner. Bannon, who was recently removed from the National Security Council, became a topic of conversation during an interview between Penn and Death and Taxes magazine. Asked about his time working with Bannon on the film, Penn offered a scathing review of the once-fledgling producer.

"Bannon was then, as he is now, simply another bitter Hollywood wannabe who went rogue by way of toxic narcissistic iconoclasm," Penn said. "But, deep in his heart, he's just a conniving hateful bloated punk who despises mankind. And then there are also the bad things about him."

After earning his first executive producer credit on the film, Bannon went on to invest in NBC's Seinfeld in 1993, a decision that continues to pay off as the show runs in syndication. In 2004, he made a Ronald Reagan documentary, In the Face of Evil, and reportedly put up $1 million dollars to finance The Undefeated, a 2011 film about Sarah Palin's political journey.
"Deep in his heart, he's just a conniving hateful bloated punk who despises mankind." I don't know, you guys? I think Sean Penn might be right on the money with this one, and I can't believe I'm saying that. So many people want to believe that Steve Bannon is a unhinged genius with a master plan that involves white supremacy and fascism. While that image is terrifying, let's also be clear: Steve Bannon is being constantly outmaneuvered by Jared Kushner, so let's stop thinking of Bannon as a genius. Getting outmaneuvered by Jared Kushner is like being outmaneuvered by a bag of hair in a Brooks Brothers suit. Instead of a machiavellian genius, maybe Steve Bannon is just a slovenly misanthrope who just hates everyone and everything. All too often, the pundit class wants to paint these people in larger-than-life terms, both good and bad, like Steve Bannon is the epitome of everything evil. While he is a terrible person who believes in terrible things, he also seems like a dumbass? He also looks like (and I would imagine "smells like") someone who drinks from a dirty flask all day long.
Photos courtesy of Getty, WENN.