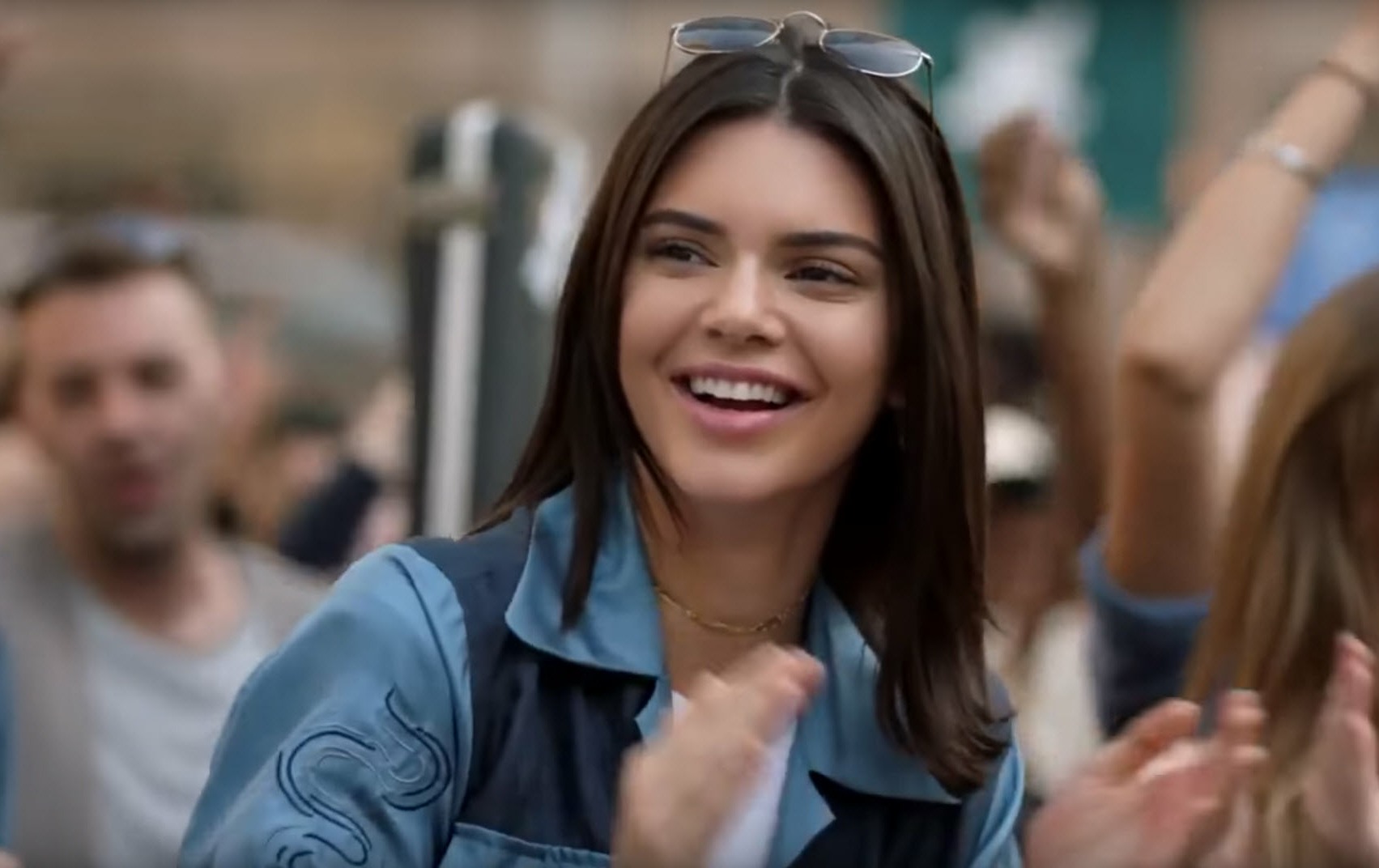 New York Magazine's The Cut did a great piece over the weekend where they asked advertising professionals to weigh in on the Kendall Jenner-Pepsi commercial, the ad which bombed so hard last week. You can read The Cut's piece here. I learned some new stuff from the piece, like Pepsi organized this in-house, without an outside ad agency. Most advertising professionals believe that Pepsi started with the idea of "Kendall Jenner is hot right now, let's build an ad around her" and since there were no (or few) diverse voices at the decision-making table, a terrible idea became a reality.
Anyway, Kendall's "brand" has been hurt by the controversy too. It's not just Pepsi taking the hit – many people wonder how and why Kendall was so clueless. She's been "hiding out" (not really) and her mother, Lucifer's Homegirl, has been leaking all sort of sympathetic quotes to People Magazine.
Kendall Jenner is staying out of the spotlight while the controversy surrounding her protest-themed Pepsi commercial, which was retracted by the brand following backlash, dies down. After returning to Los Angeles from Paris on Friday, the 21-year-old model is taking it easy and leaning on her family.

"Kendall is still not happy about the controversy," a source tells PEOPLE. "She plans on laying low until things calm down. She still talks about it a lot and has support from her family. She is spending a quiet weekend with her family."

"[Kendall] has been in constant communication with her mom and sisters," a Keeping Up with the Kardashians source previously told PEOPLE. "Everyone is being very supportive and ready to give advice. Kendall is young and certainly not used to being involved in such controversy."

The source continued, "She has been very upset. She feels terrible. She loves being a model. To get a Pepsi gig was a big deal. She was very excited. She never expected it to receive such backlash. She hopes people understand that she wasn't involved in the creative process."

"Kendall loves modeling," the source said. "She just wants to do a good job. She has no desire to be a part of something controversial. She is very aware of the backlash and [is] not happy. They are coming up with a plan on how to deal with it. She has been talking to [her mother Kris Jenner] about it."
I mean… what do you expect her to do, really? I still believe that Pepsi should take the brunt of the criticism. As for people asking why Kendall didn't realize how controversial and tone-deaf this would be… have you ever read her interviews or watched her on the E! show? The girl is dumb as a bag of Kardashian weaves. Of course she didn't understand the implications or the messaging. So what will be done, long term? I have no idea if we're supposed to stay mad at Kendall or whatever. I think she'll be "low key" for a few weeks, then she'll go back to being the same old Kendall.
Also: SNL's skit about this probably won't help! I actually thought SNL was dead-on with this, down to Cecily Strong's Kendall thinking it was "cute."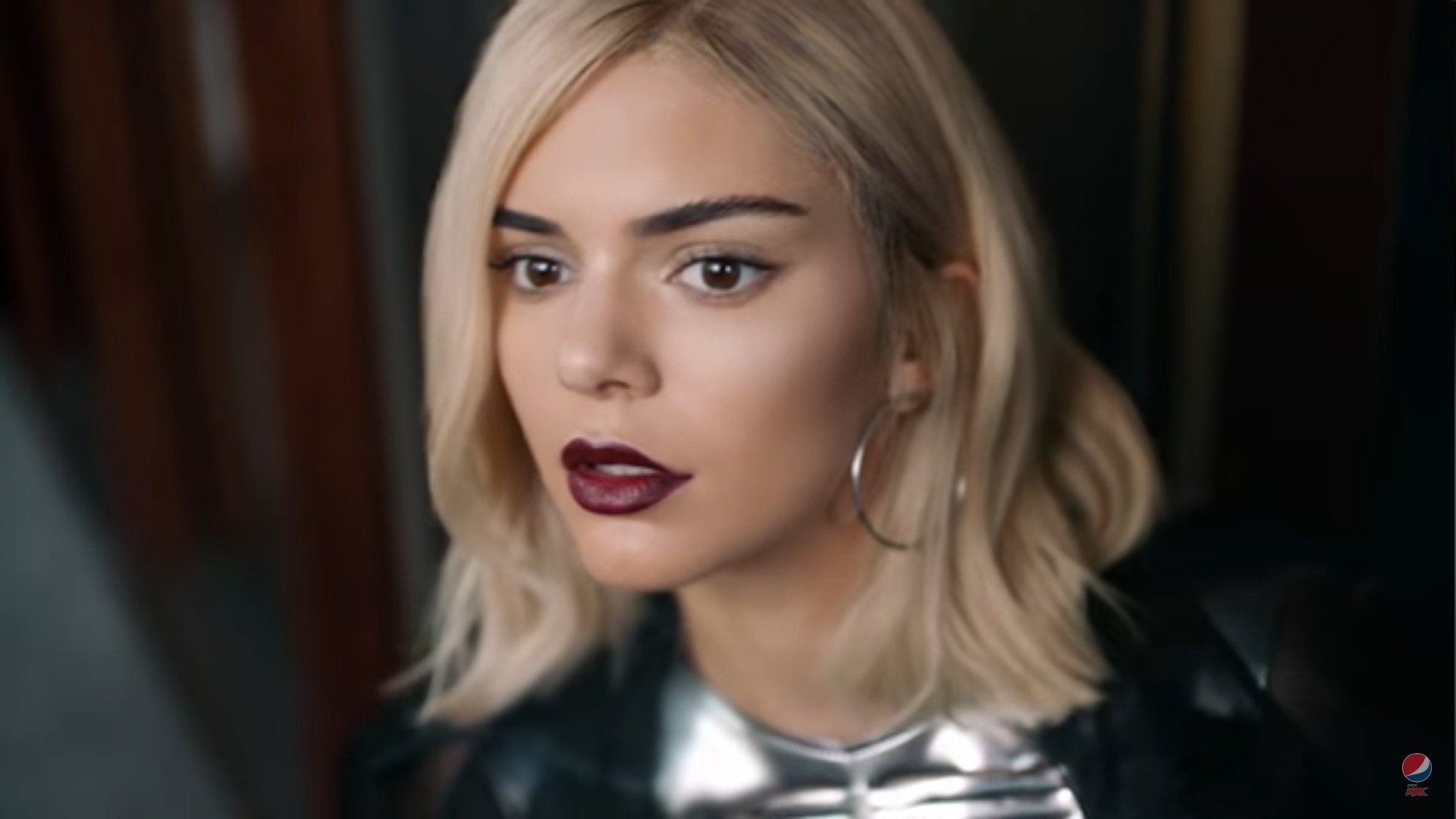 Screencaps courtesy of WENN/Pepsi.