If you're looking to get a piece of Britney Spears in Sin City, your days are numbered. The 35-year-old singer is ending her residency at Vegas' Planet Hollywood's Axis theater when her four-year contract is up in December.
The announcement was made by Britney's manager, Larry Rudolph, on Friday. He hinted to the Las Vegas Review-Journal that even though Britney won't be at Planet Hollywood, she may not be saying her final farewell to Las Vegas. He joked that her next venue "could be conceivably anywhere, we could have it at the needle on the top of the Stratosphere, and do the bungee jump afterward." He added on a more serious note that "We are done with this show, and our next move is undecided. We are still talking with Caesars Entertainment and other interested parties in Las Vegas."
As for her future, even though Larry said that he and his client "have made zero decisions" about what's next, you can probably place a safe bet that Brit will launch a new, glitzier Vegas show soon. Why wouldn't she, when her show passed the $100 million mark in ticket sales in February and earns her a reported $15 million per year salary since it opened December of 2013? That would pay for a lot of buffets for me. Yum…buffets….
Britney's Saturday night show was the first before a short break. She'll be back in May. In the meantime, she's rehearsing for a quick tour that will take her to the Philippines, Japan and Israel. Her Tel Aviv gig has reportedly resulted in the postponement of an Israeli Labor Party primary election. There's also talk that Britney might be working on a follow-up album to last year's Glory.
And, of course, Brit has had time to work out, and is more than happy to show off the results on social media. On Friday, she posted a seductive pic in sweats and a football jersey to Instagram, making sure her abs were center stage. If I posted a photo in sweats and a t-shirt, I don't think "seductive" could ever describe it. I could just call it "Tuesday." (Or Wednesday, Thursday…you see where I'm going here.) I guess if you've got it, flaunt it, so you go on, Brit. And come back to Vegas soon. I can only see Cher so many times.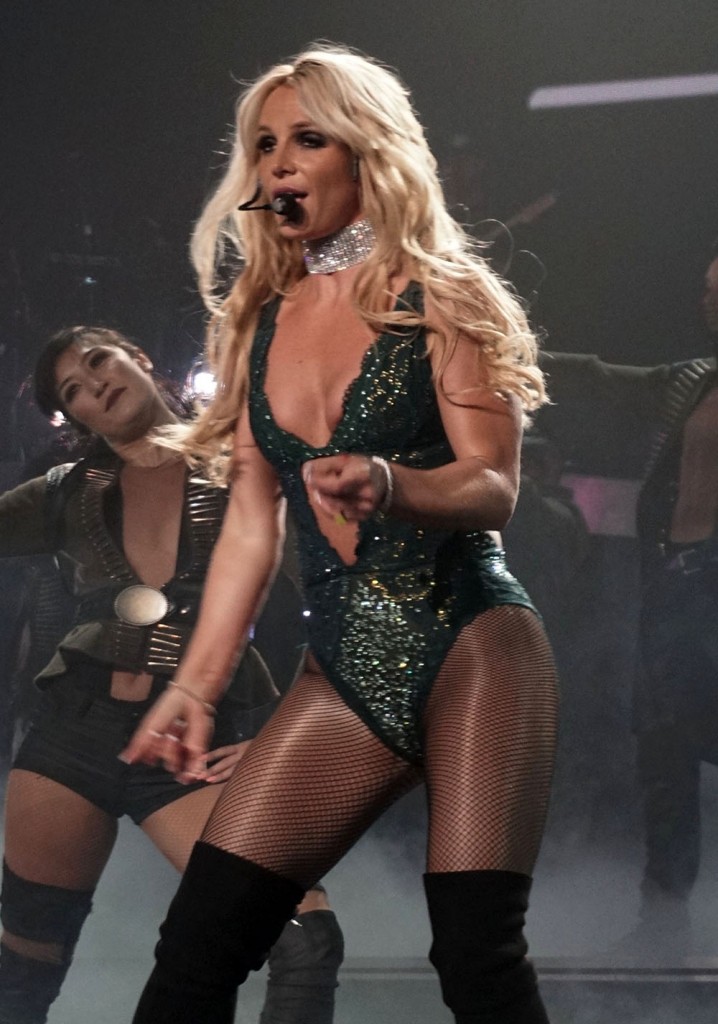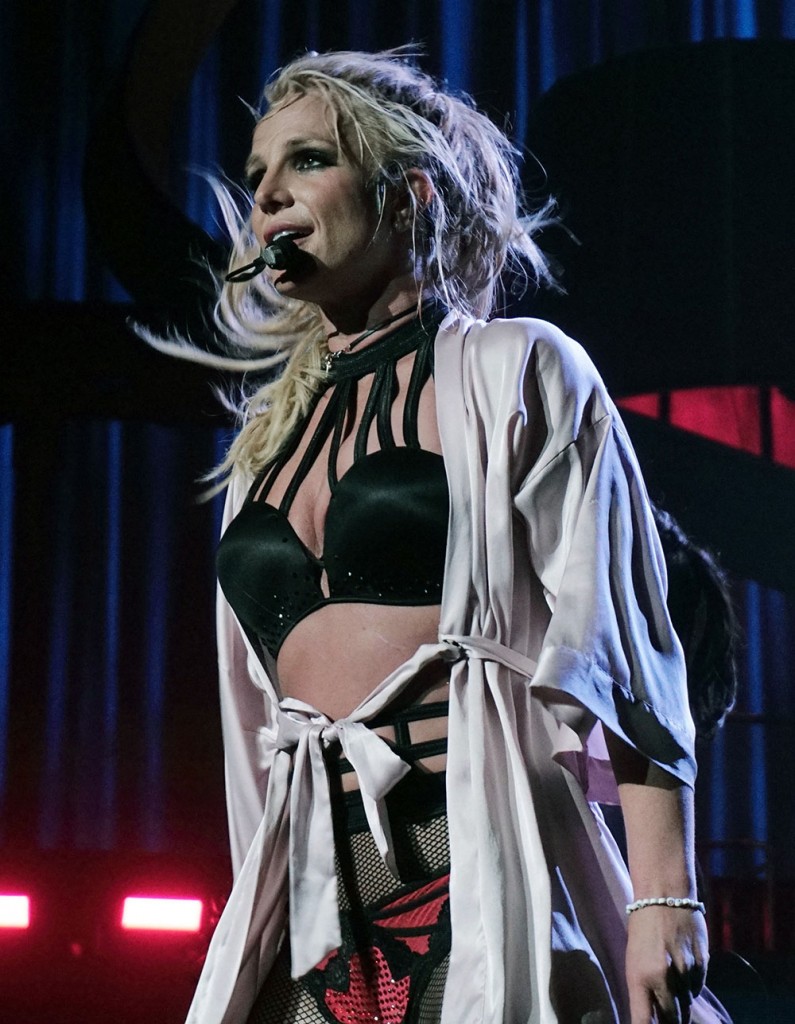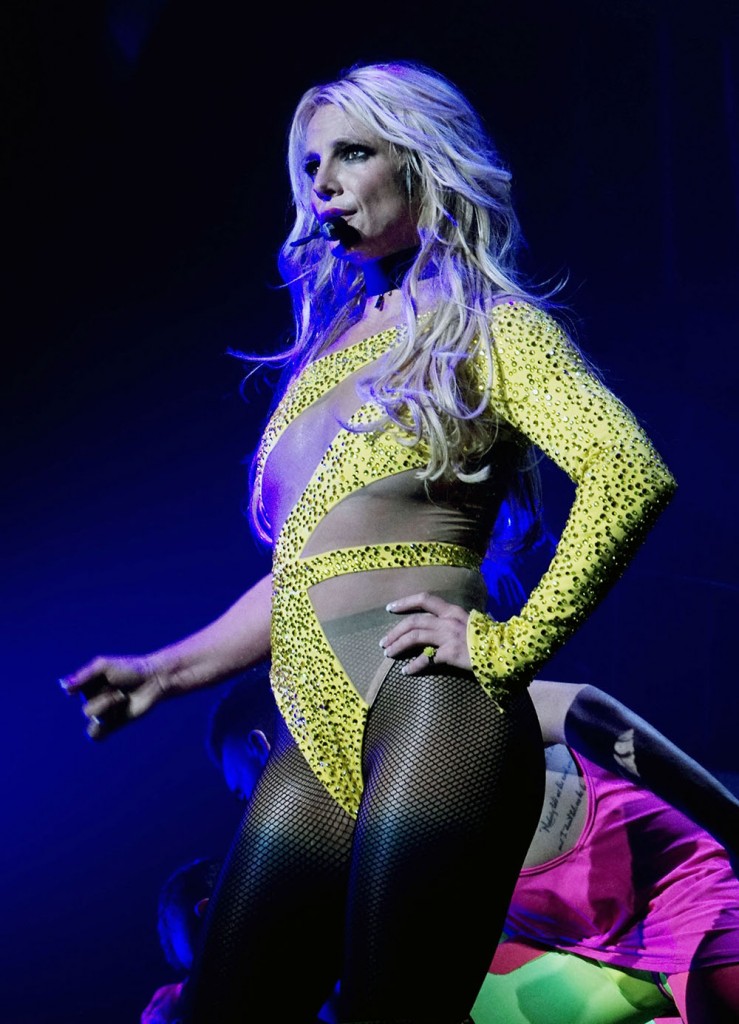 Photos: Getty Images, WENN.com, Fame Flynet