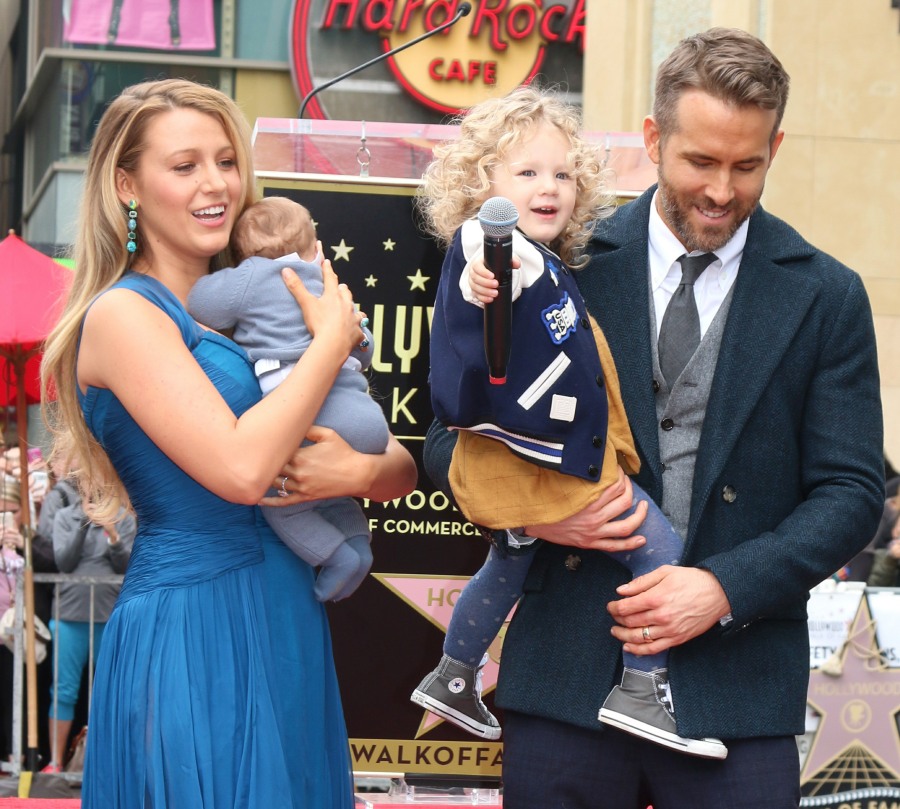 I consistently enjoy watching Blake Lively try to balance the tight-rope of "I'm SO private now" versus "I will tell you and show you anything and everything to promote my movies or my husband's movies." What kills me a little is that no one really questions it – Blake is constantly referred to as "private" and "quiet," like she wasn't on a yacht with Leonardo DiCaprio just a few years ago. Blake and Ryan Reynolds do live quietly for the most part, although they still brought out their kids when Ryan was campaigning for an Oscar, you know? Well, anyway, Blake just served up some TMI and it's sort of gross to me.
Blake was taking part in a Q&A session with Michael Kors (I'm including the video below), and she confirmed some weird things. One, her first kiss was when she was 16 years old and it was on-camera. Her childhood crush was David Letterman. And… Ryan Reynolds deejay'd her labor. Apparently, Ryan played Marvin Gaye's "Let's Get It On" while she was giving birth to one of their daughters. TMI and also really gross and infuriating. But Blake thinks it's a funny story, saying that "My doctor was laughing so hard that I thought she was going to drop our baby."
So, here's my question for all of you moms out there: if your husband played "Let's Get It On" while you were giving birth to your child, would that be a dealbreaker? Would you file for divorce the next f–king day? Because, I'm sorry, that is a giant NO. This feels like Millennial Fathering too – where fathers think that they have to be a part of the birthing experience to the point where they're "deejaying" a birth playlist of SEX MUSIC. Nope.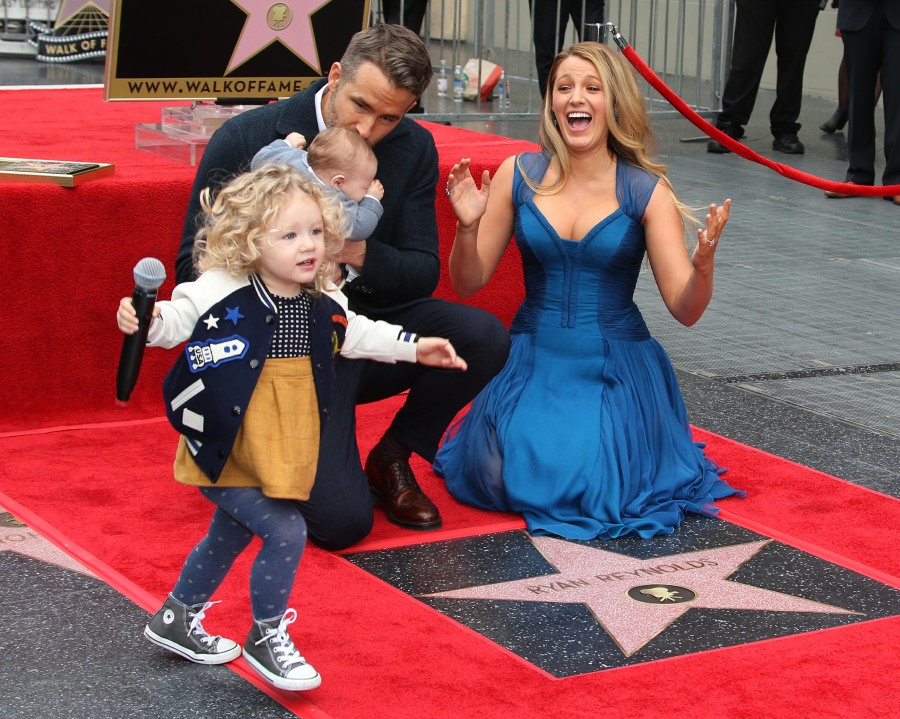 Photos courtesy of Fame/Flynet and WENN.