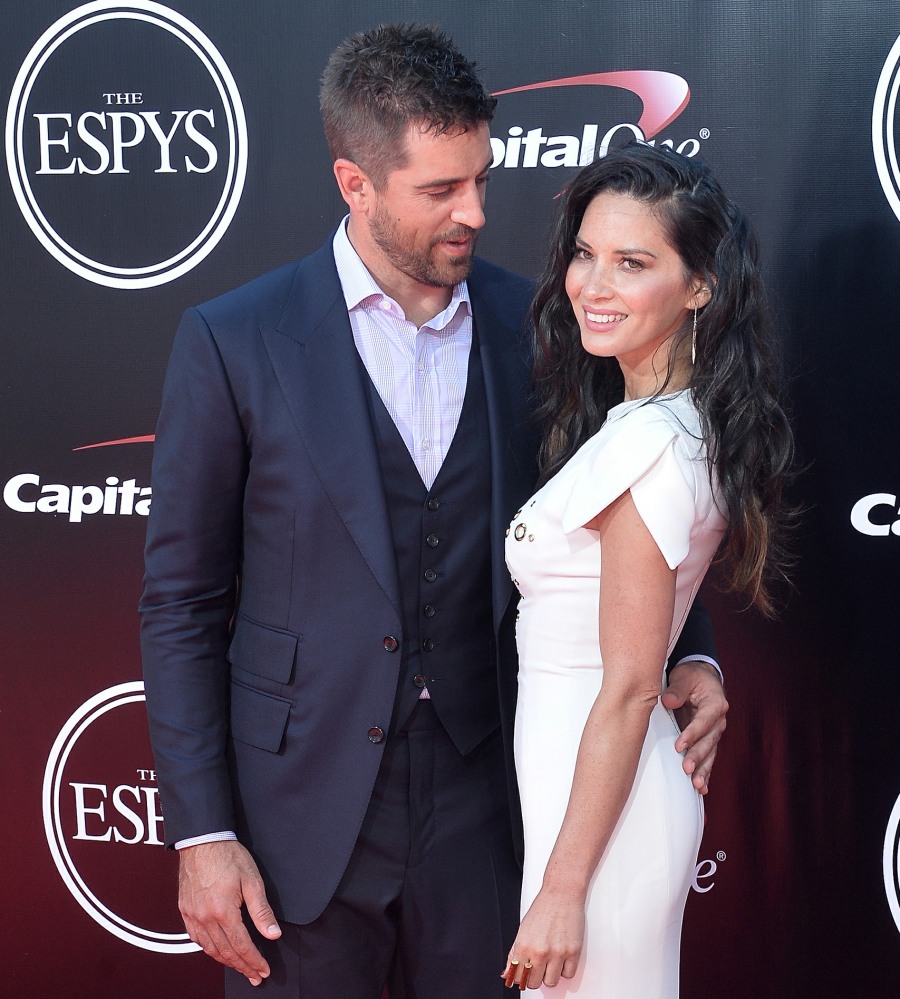 I have no side in the Aaron Rodgers-Olivia Munn breakup. I don't really care much about either of them, although if you really forced me to choose, I suspect I would be more Team Aaron, mostly because he seemed like a nice guy when he appeared on Celebrity Jeopardy. Aaron and Olivia announced their split last week and it seemed, from the confirmation to People Magazine, like the split was pretty mutual. But of course I was expecting some dirt to come out, only I didn't know who would spill the tea. No, that's not true. I know Olivia will end up getting the last word eventually, because that's her M.O. Well, I'm not sure this story is coming from Team Olivia, but I know she'll have some sh-t to say about it.
The fallout from Aaron Rodgers and Olivia Munn's sudden split continues. Though it had been reported the two amicably parted ways, a source close to the former couple tells Us Weekly it was actually the Packers quarterback who pulled the plug on the three-year romance with Munn, 36.

"The big issue is that Olivia doesn't get along with his family. They think she's controlling," a source told the magazine.

The family's dirty laundry became a prominent story line on last summer's "The Bachelorette" as the quarterback's younger brother, Jordan, competed and won the affection of leading lady, now fiancée, JoJo Fletcher. Munn reportedly was at the center of the Rodgers family feud, which led to Aaron's packaged-for-TV estrangement from his parents and siblings.

The magazine reported Rodgers, 33, and Munn "went through a rough patch" last summer, but said "their issues have been going on forever."

"Aaron is the one that has pulled away from the family, not the reverse," an insider told Us Weekly. "When he got together with Olivia Munn, his family told him they didn't trust her and thought she wasn't with him for the right reasons. That made him furious, and he ended up choosing Olivia over his family."

It seems that choice wasn't forever, though.
Eh, I sort of believe all of this. I believe his family didn't like her. I believe that dislike was part of a larger family rift. I believe Aaron pulled away too. As for whether or not Olivia was with him for the "right reasons" – I have no idea. Frankly, I can't stand her and I think she gives off Opportunist Vibes too, but let me also be clear: in many non-sports circles, Olivia is a decent-sized celebrity. It's not like she's some wannabe trying to build a career for herself out of who she dates. She was already a thing before she ever started up with Aaron. And I don't understand why Aaron's family was so upset about her? It's all very strange. Also strange? This story from Us Weekly about how Aaron has, like, gone Hollywood?
Aaron Rodgers has been a fixture in the Hollywood scene amid his split from girlfriend of three years, actress Olivia Munn. A insider tells Us Weekly that friends have seen "drastic changes" in the 33-year-old Green Bay Packers quarterback since the football season ended for his team in January. Although Rodgers owns a home in San Diego, he's been spending an increasing amount of time in nearby L.A.

"He's been getting weekly facials in Beverly Hills and has also hired Ryan Gosling's personal stylist to dress him," the insider tells Us.

The NFL hunk has also been switching up his fitness routine to work out with Nick Jonas, who primarily trains at the star-studded Unbreakable Performance Center. "He used to work out in Calabasas with his teammates during the offseason, but this offseason he's chosen to work out primarily with Nick Jonas in West Hollywood," the pal added.

Along with Jonas, the Pro Bowler has been hanging with actor pals Ryan Rottman and Eddie Mills, instead of his usual football crew. "One teammate said, 'The only time we've seen Aaron this offseason is on TMZ leaving Catch,'" the source tells Us of cameras catching Rodgers at the L.A. hot spot.
Your guess is as good as mine. He likes facials and working out with Nick Jonas. Okay.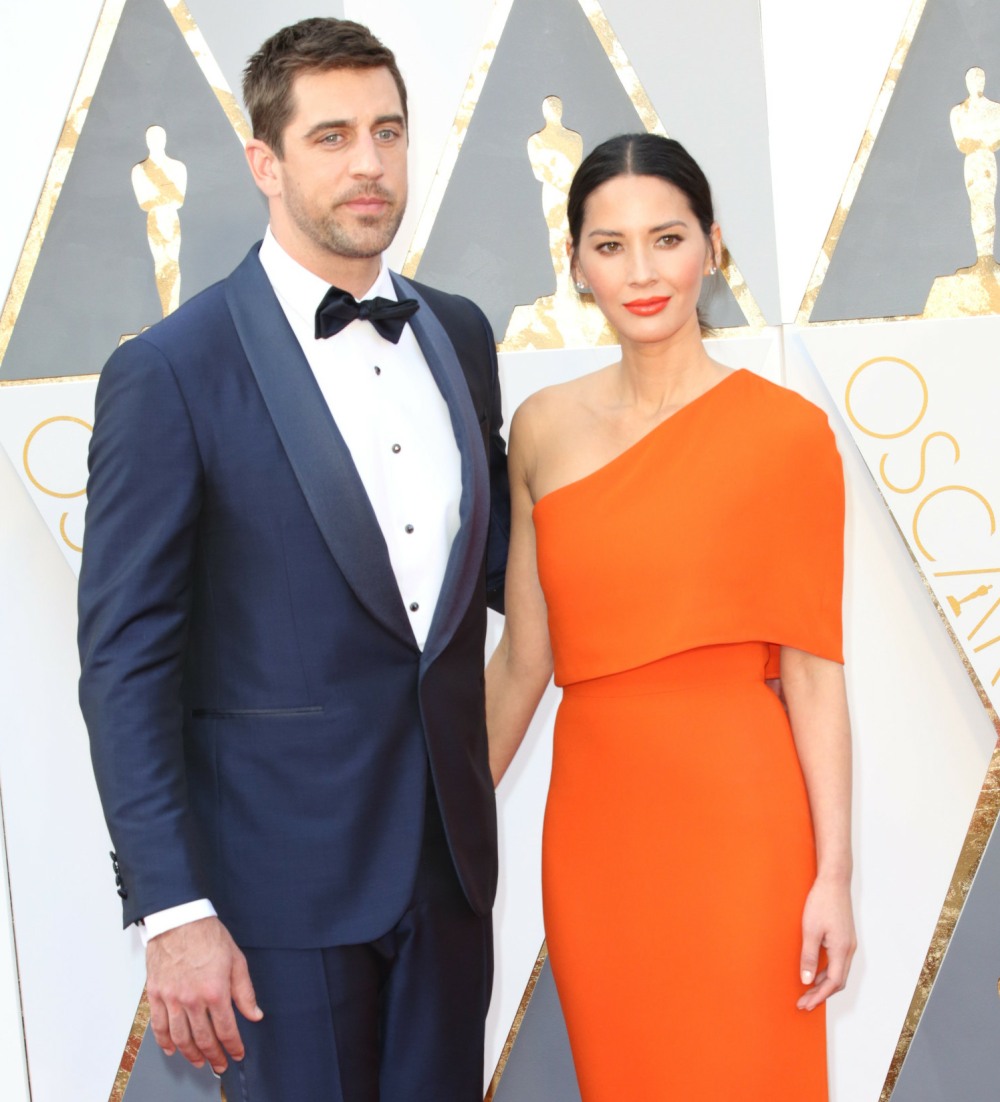 Photos courtesy of WENN.