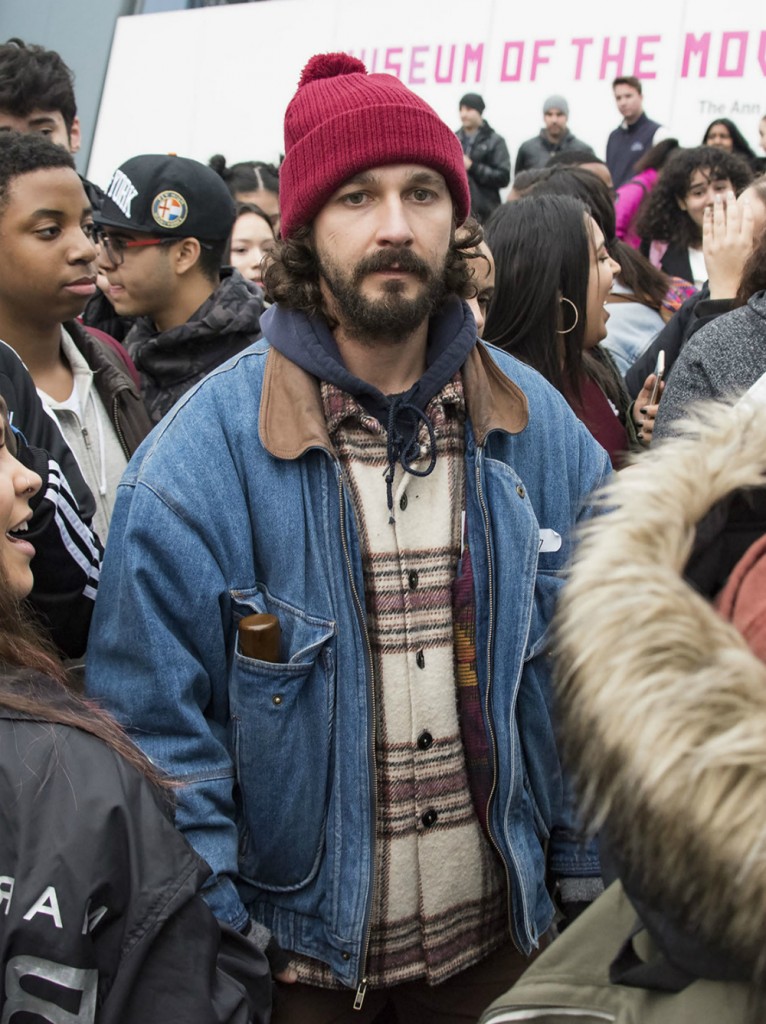 Shia LaBeouf has switched his focus from mainstream acting to activism and performance art. He's had a couple interesting projects lately – interesting at least in concept. He livestreamed his day of riding in an elevator and his reactions to all his movies in a three-day marathon of watching them. He and fellow art collective members, Nastja Rönkkö and Luke Turner, hitchhiked for a month via Twitter. His latest venture, HE WILL NOT DIVIDE US, an anti-Trump installation, eventually had to be shut down due to violence from anti-semites. But, like a true artist, Shia and crew cannot be deterred. Starting yesterday, they sequestered themselves in isolated cabins in Finland for a month, and can only communicate with museum patrons via text for their new project, #ALONETOGETHER.
Shia LaBeouf's latest stunt is to spend a month isolated in a cabin in Finland's remote Lapland region with his only communication with the outside world coming via text message to visitors to a Helsinki museum.

The project is called #ALONETOGETHER and involves the other two members of the actor's art collective, Nastja Ronkko and Luke Turner. Ronkko and Turner are also spending time isolated in separate cabins in Lapland beginning Wednesday.

Visitors to the Kiasama museum in Helsinki can visit a cabin and send a text to LaBeouf, Ronkko and Turner, who can respond to visitors but can't talk to one another.
To fill in a few blanks, the three each have their own cabin, cut off from everyone, but there is a video feed to a small cabin in the Kiasma Museum. I don't know if the video is the same live stream video we see on the website, a feed from inside the cabin in the museum or just a broadcast of the texts being sent. Apparently, there is no demarcation as to who is sending the texts so the entire conversation has an overall randomness to it.
I have so many thoughts about this. Firstly, I have a strong affinity for Lapland that originated from the Musk Ox exhibit at the San Francisco Zoo. When anyone says "Lapland," my ears perk up like when my dog hears the word "bacon." If I could choose any place on the planet to isolate myself for a month, it would likely be Lapland. So I find myself in the odd position of being wildly jealous of Shia LaBeouf. Secondly, how far away from each other are they? Can they wave to each other from the kitchen window? Thirdly, how limited are they? Can they walk outside? It's 0 degrees currently so they probably don't want to but can they if they choose? That pings my claustrophobia a bit. Between that and the frustration of a disjointed conversation in which the person to whom I am speaking doesn't realize it, the project is making me anxious. However, I don't have to watch the stream if that's the case and the Kiasma saw enough merit behind the installation to partner with them on this. I guess, in a month's time, I will get the answer to my penultimate question – why are they doing this?
The last thing I want to know is, what is Shia's wife doing while he is holed up in Lapland? Sharing notes with Charlie Hunnam's girlfriend?
Oh! Does this guy need a dog-sitter while his dad is hiding in a cabin??? *raises hand*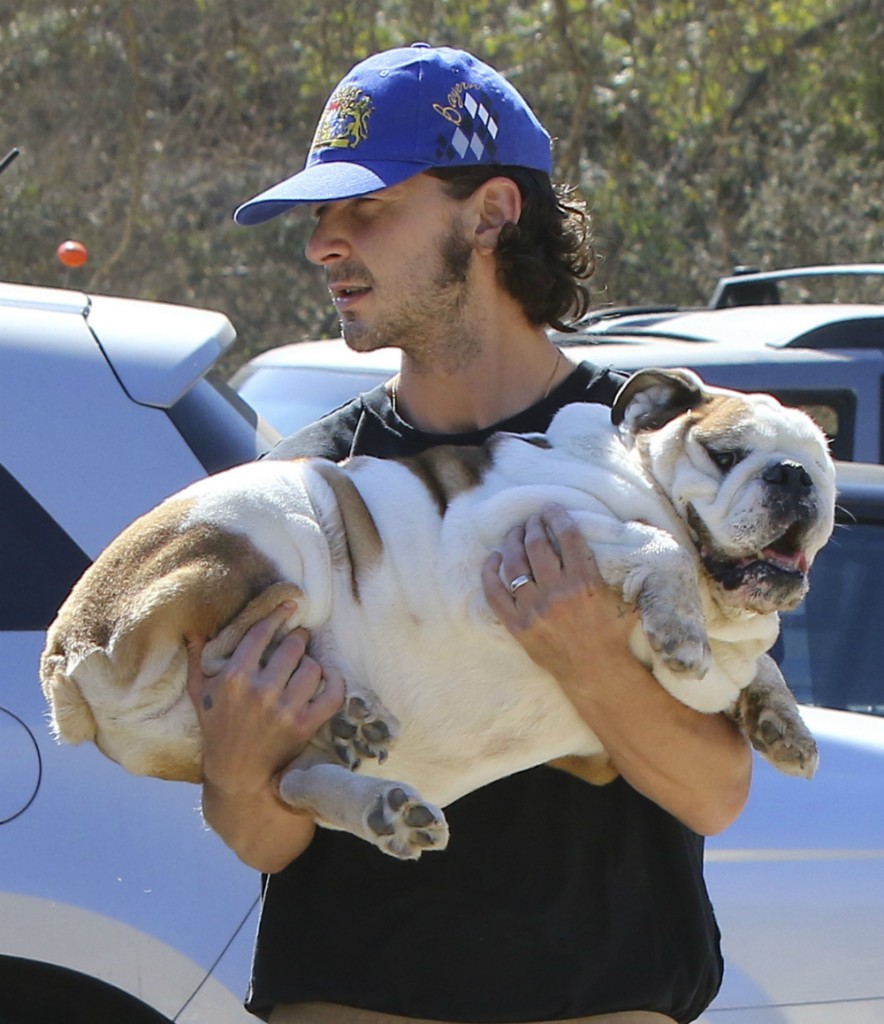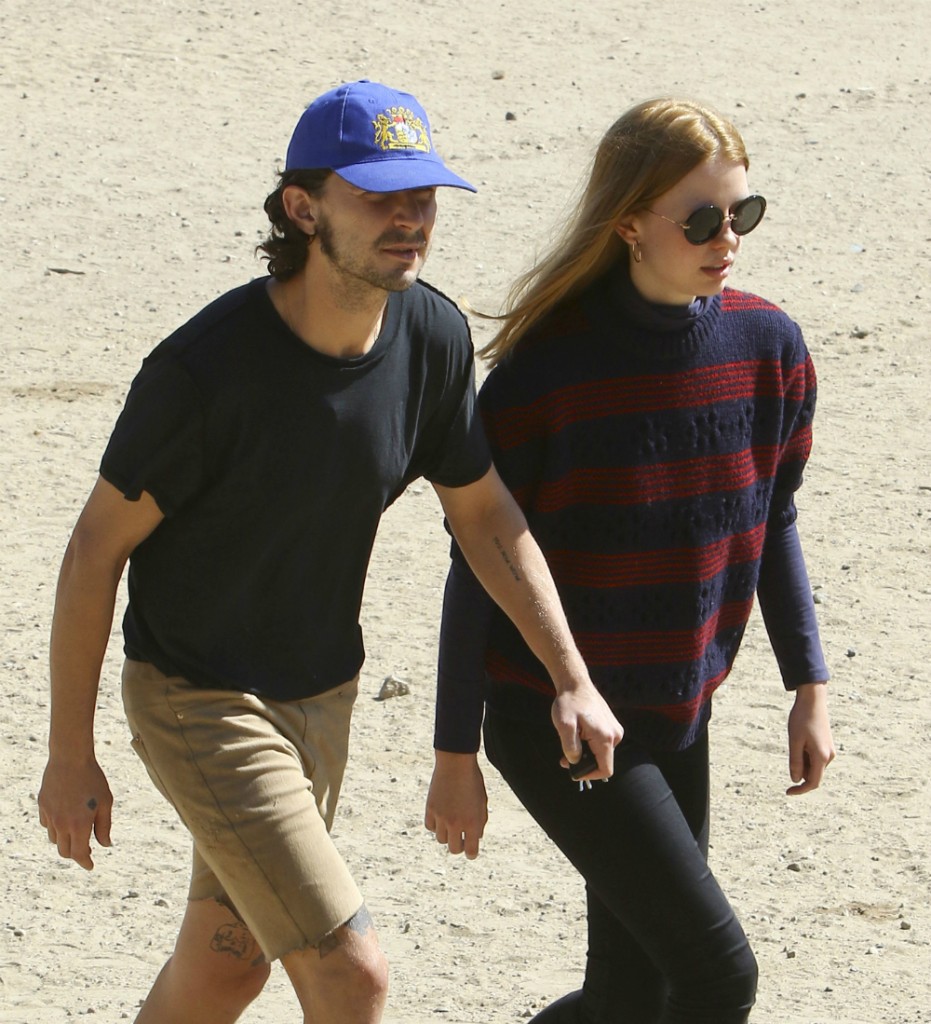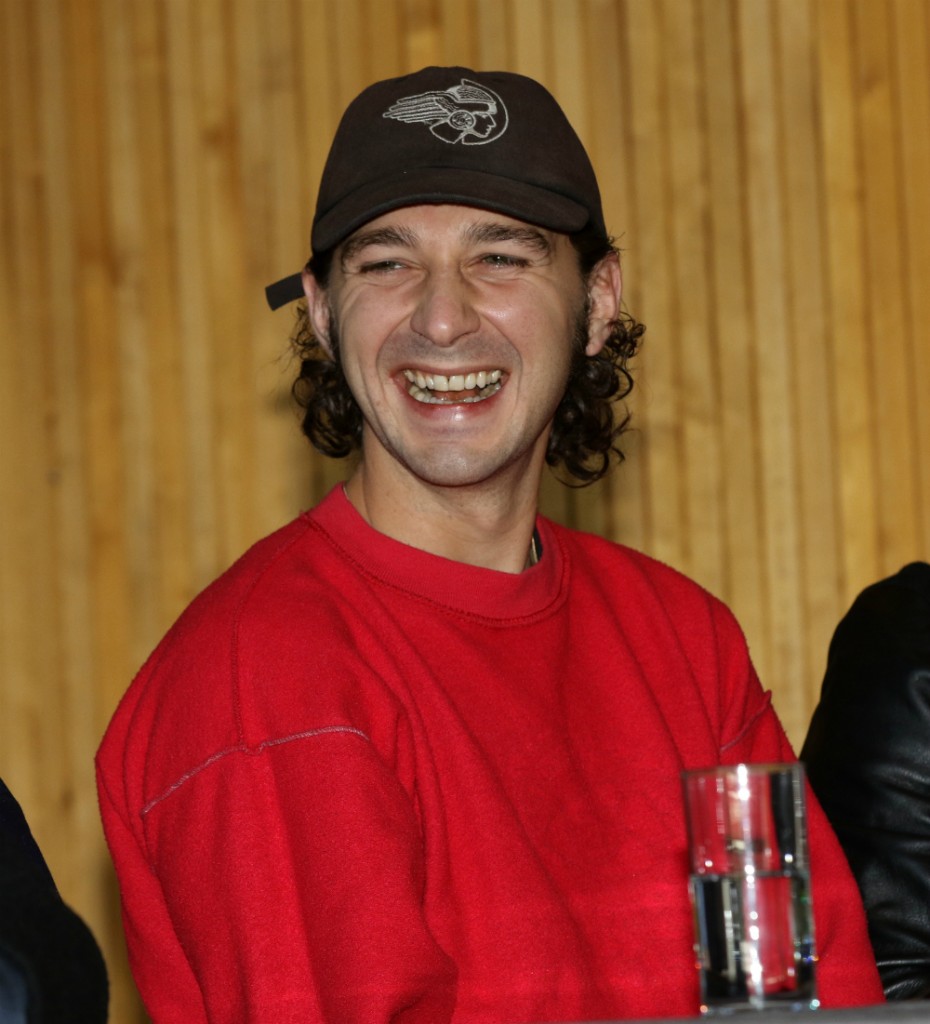 Photo credit: WENN Photos