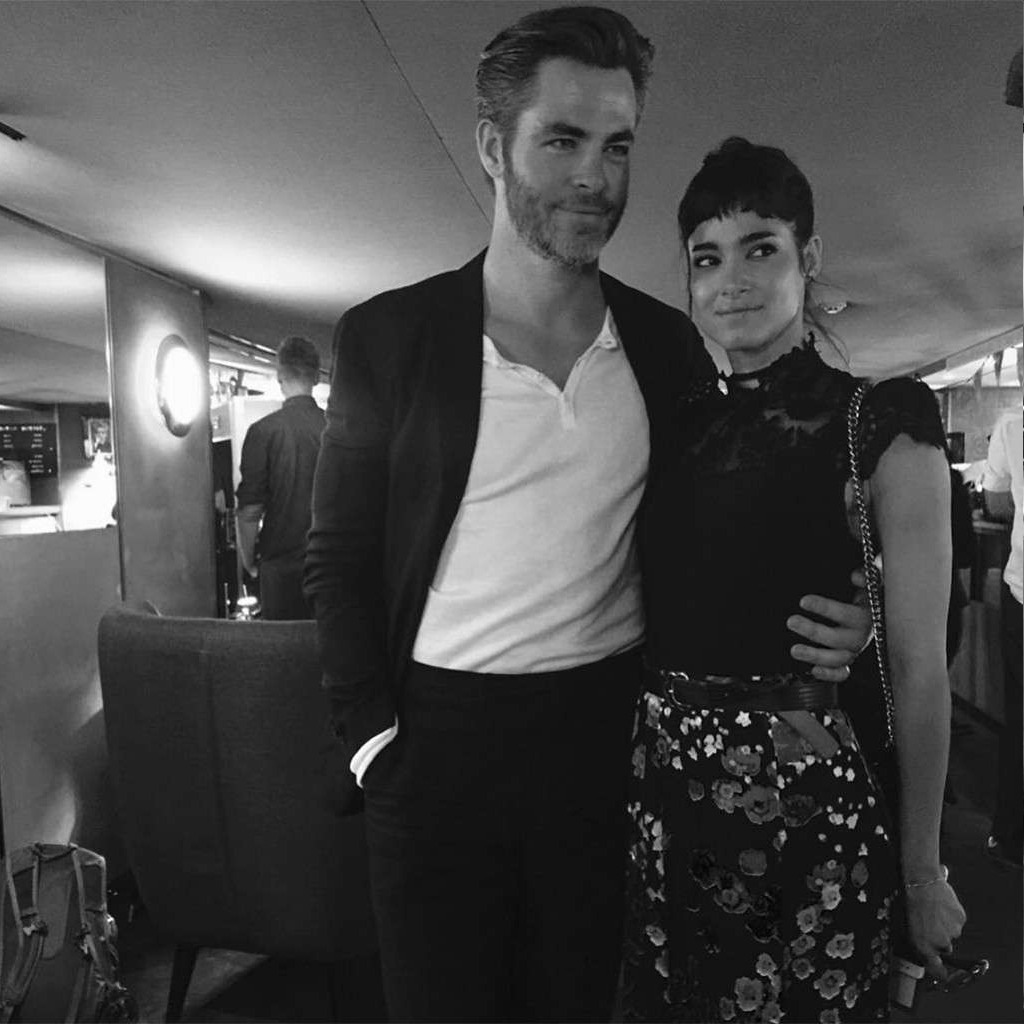 The last time I bothered learning anything about Chris Pine's love life, I'm pretty sure he was dating a blonde lingerie model (no joke). She was Nordic or Icelandic or something. While I love Chris Pine as an actor and I think he's a really sexy guy, I tend to believe that he – much like Chris Evans, come to think of it – is a messy guy in his private life. Like, he's a serial monogamist and he tends to only date a series of women in their early 20s who all have job descriptions like "lingerie model" and "fifth-billed star of a cable reality show."
Well, I guess Pine isn't dating the blonde lingerie model anymore. According to many sources and one Coachella Instagram, Pine is dating actress Sofia Boutella. They worked together on Star Trek Beyond, and Sofia will soon be seen in The Mummy (the one with Tom Cruise) and Atomic Blonde (the one where she makes out with Charlize Theron). She was born in Algeria and raised in France. And now she's probably Chris Pine's new girlfriend.
Two of Hollywood's sexiest and talented young stars – Chris Pine and Sofia Boutella – enjoyed a romantic time at the Coachella music festival Friday. The 36-year-old Star Trek actor and 35-year-old Kingsman: The Secret Service beauty 'looked very much like a couple, holding hands throughout the evening,' a source told Entertainment Tonight.

They were subsequently seen at the NYLON's Midnight Garden party, event organizers said, as they arrived 'on a double date with newlyweds Troian Bellisario and Patrick Adams.'

The Los Angeles native and Algerian beauty stayed at the bash for about an hour-and-a-half, a source told E! News, noting that they 'were super-cute' as a couple.

'They were together the entire time and kept walking with his hand around her waist,' the source told the outlet, noting that Pine's body language spoke volumes at the swanky desert bash. 'Chris kept stepping back to let her have the spotlight and wouldn't take photos but kept watching her when she would pose.'

Boutella, who worked with Pine in last summer's Star Trek Beyond, might have foreshadowed the romance to come last September when she took to Instagram to post a shot of the two taken at the premiere of Pine's Hell Or High Water. She captioned the post: 'With this special special human dear to me at "Hell Or High Water" London premiere! So proud of him! Great movie great cast fantastic performances ! Don't miss it !!'
Okay, the description of Chris Pine standing back and watching her pose… that's kind of hot. Can an American movie star find hot and saucy romance with a French Algerian actress? Perhaps. Can he find love with a woman his own age? I hope so. And at least she's a for-real actress, so I'll give him this one. Plus, it sounds like they've probably been together for a year or longer? Update: People Mag's unnamed source claims that Chris and Sofia are "friends but not dating." Oh, so this is more like a shady Coachella affair, right?
PS… The baby-bangs are killing my soul a little bit though.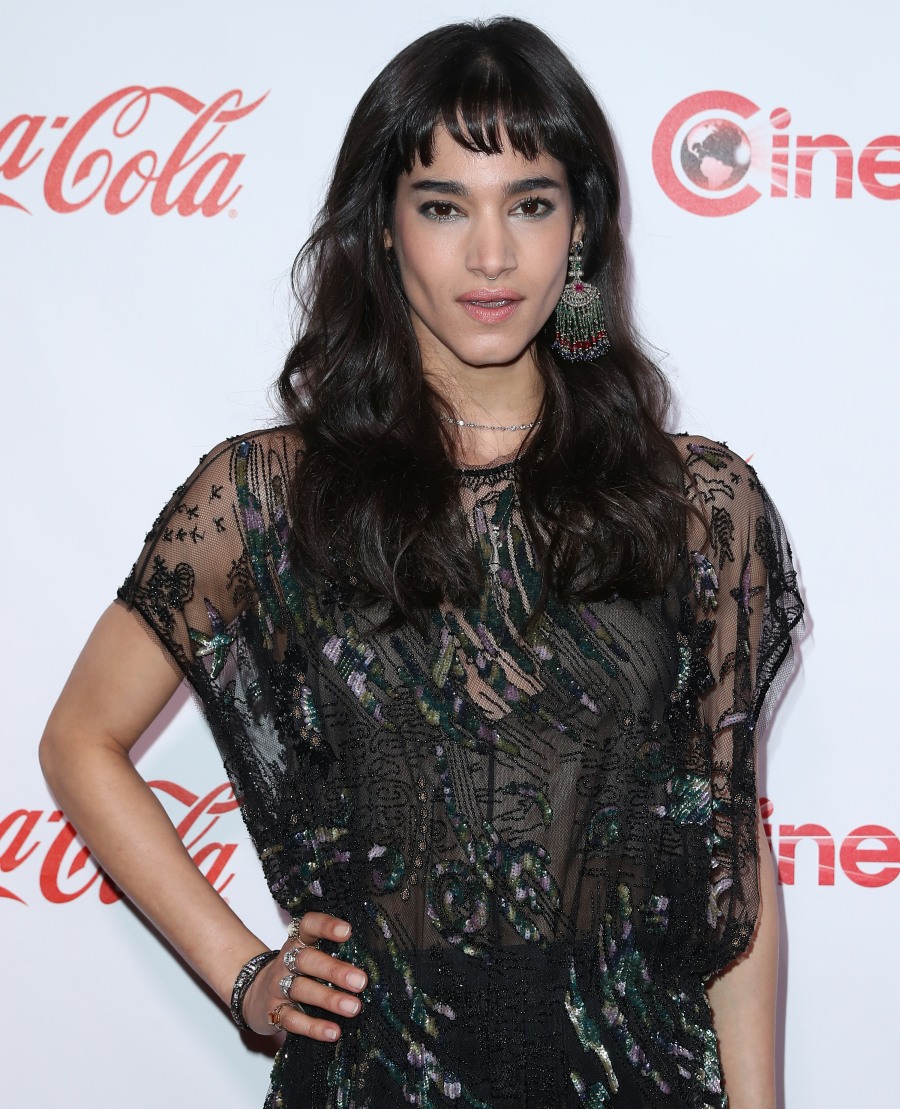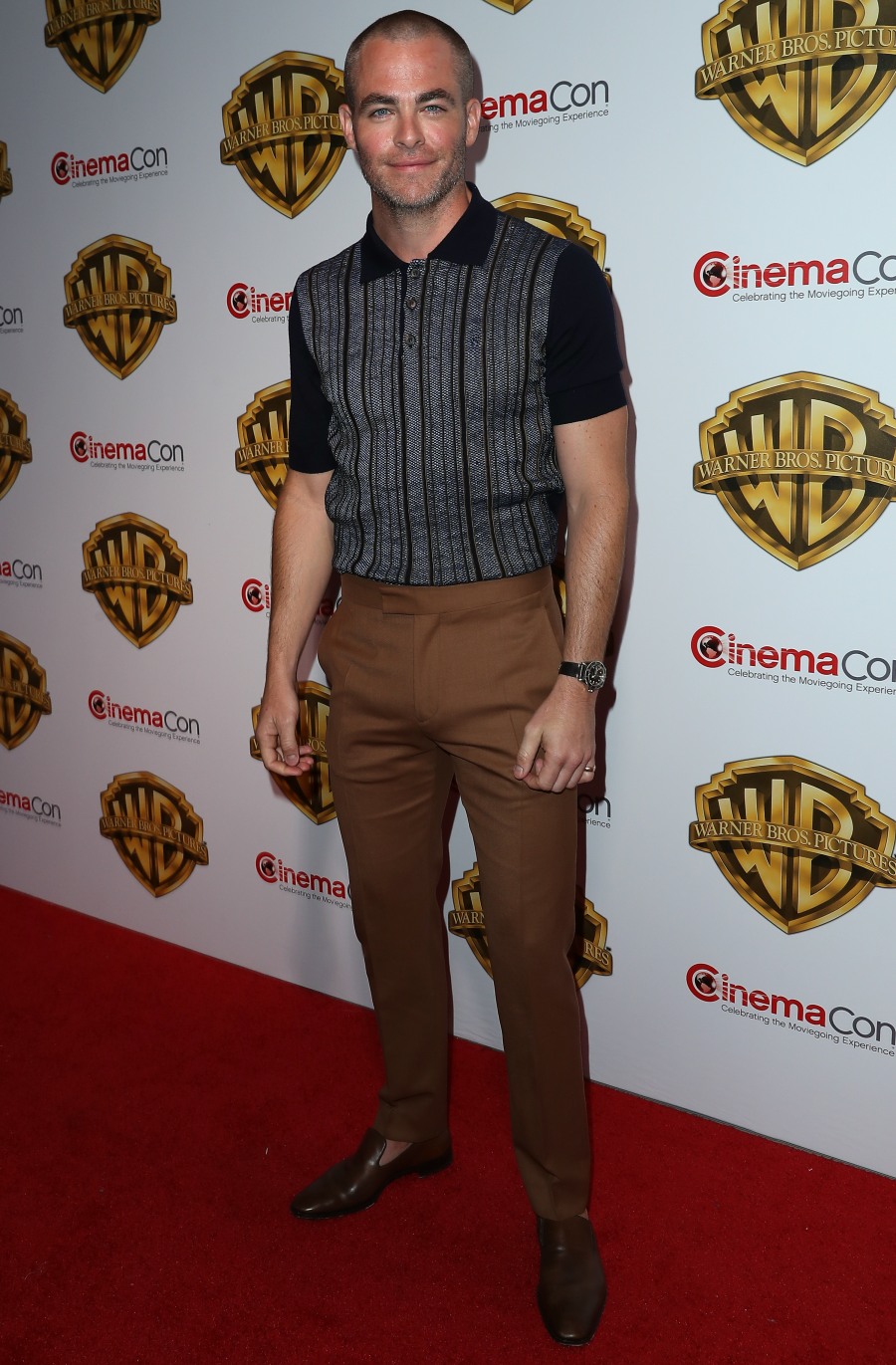 Photos courtesy of WENN, Instagram.