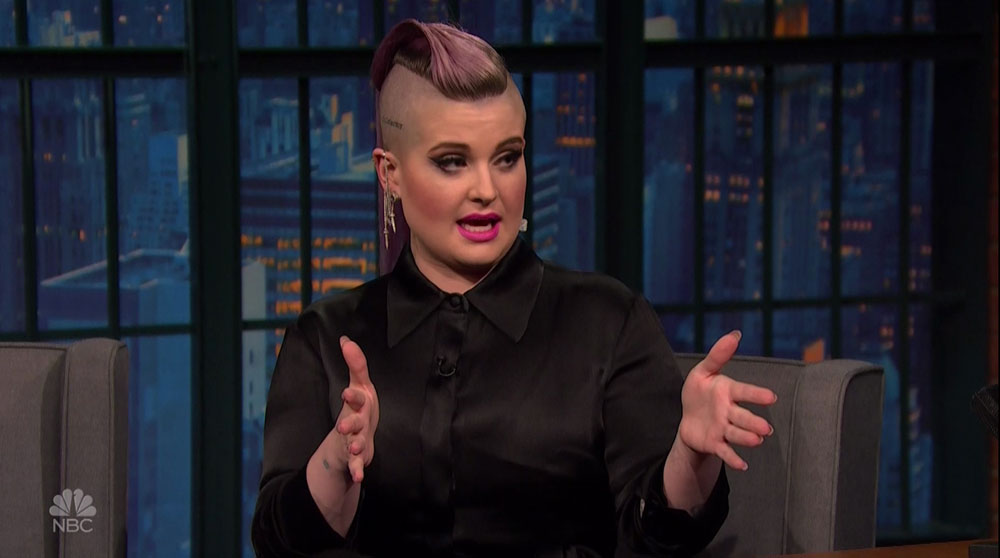 Kelly Osbourne is a special snowflake who considers herself the exception to every rule. When she came out with her lyme disease diagnosis she shaded other celebrities for opening up about suffering from lyme. Kelly wrote, in her new memoir out next week, that "since I know firsthand how awfully debilitating it is, I know who really has it and who is just trying to prolong their 15 minutes." So having lyme disease has made Kelly Osbourne a doctor. Many of you thought that she was shading Bella Hadid, which is probably the case, although Avril Lavigne also comes to mind. Anyone Kelly doesn't like can't possibly have the same life experiences as she does, they must all be faking.
So it's not surprising to hear that Kelly feels the same way about her sexuality. She doesn't define herself as bisexual and says she's never been in a relationship with a woman, but that she's open to falling in love with whomever. When other famous women do that, date women and men publicly, they're setting the LGBT community back, according to Kelly. Also she has some really horrible things to say about gender roles in gay relationships. She's awful.
Are you open to loving a woman?
I'm open to loving anybody. It's about the person. I don't think it's about sexuality at all.

Last year, your mother revealed she would have been open to being with women earlier in her life. What have you learned about yourself from her regarding sexuality?
I told her, "Would you be the butch one? Come on, tell me, which one would you be?" Because whether it's man and man, woman and woman, there's always a masculine and feminine role. So I'm always like, "Mom, which one would you be?" And she's like, "Oh, shut up, Kelly!"

But it's not like I'm trying to be forward-thinking or progressive – it's just that sexuality is a word I try not to even define the way the world defines it. It's the person who you are sexually attracted to.

Do you not label your sexuality, then?
My whole rule is, never say never. I've never been in a relationship with a woman, but I don't know that it's not a possibility. But I also don't like it when people claim to be gay and then not. There's this whole generation of young Hollywood girls who can't find love where they think it's supposed to be, and then they come out being gay and two weeks later they have a boyfriend. It drives me nuts! I think it takes all the proactive work the LGBT community has done and sets them back. Oh, so now you're gay? Then two weeks later: "Oh no, that was just a phase." You don't get to do that.

I'll tell you who's the worst with it: young female celebrities. And I'm like, I know you. I've known you pretty much since before you used to shit outside of a diaper. You are not gay! But I think outing somebody in that way is just as bad as outing somebody who has not come out of the closet. It's one of those things I have to keep to myself… and it drives me fucking crazy! I've marched till my feet bled for the right of equal love in the gay community, and you're just gonna step in because it looks cool for you and now tell everybody that you're a lesbian when you've never even seen another puss that's not yours so you can get attention?
[From Pridesource via Huffington Post]
Read what Kelly said here. "I know you. I've known you pretty much since before you used to shit outside of a diaper. You are not gay!" The women/woman Kelly is referring to who also dates men may not be gay, they're bisexual. Kelly is talking about Bella Thorne, right? Maybe those famous bisexual women are just living their lives in public and Instagramming everything like they normally do. Bisexual women can date around and fall in love with a man. That doesn't make them inauthentic or switching from gay to straight and that doesn't mean they're setting the LGBT community back. People understand that bisexuality doesn't mean either monogamous or promiscuous, and that those kind of expectations are what set us back, not the behavior of celebrity women. That kind of higher level understanding escapes Kelly, because it's all about her and she's always superior, especially when she holds a petty grudge and she has a lot of them.
It's also horrible to say "would you be the butch one?" Of course all relationships don't have masculine and feminine roles that's nonsense. I initially read Huffington Post's coverage of Kelly's interview, which focused on her bisexuality, which she refuses to define or even say is a valid orientation, instead claiming in a roundabout way that other women can't be bisexual, only her. I thought that was bad enough. Then I read the full interview, the worst parts of which I'm quoting above although there's more, and she said even more offensive things. So I don't know where to start with her, she's just an idiot and an asshole.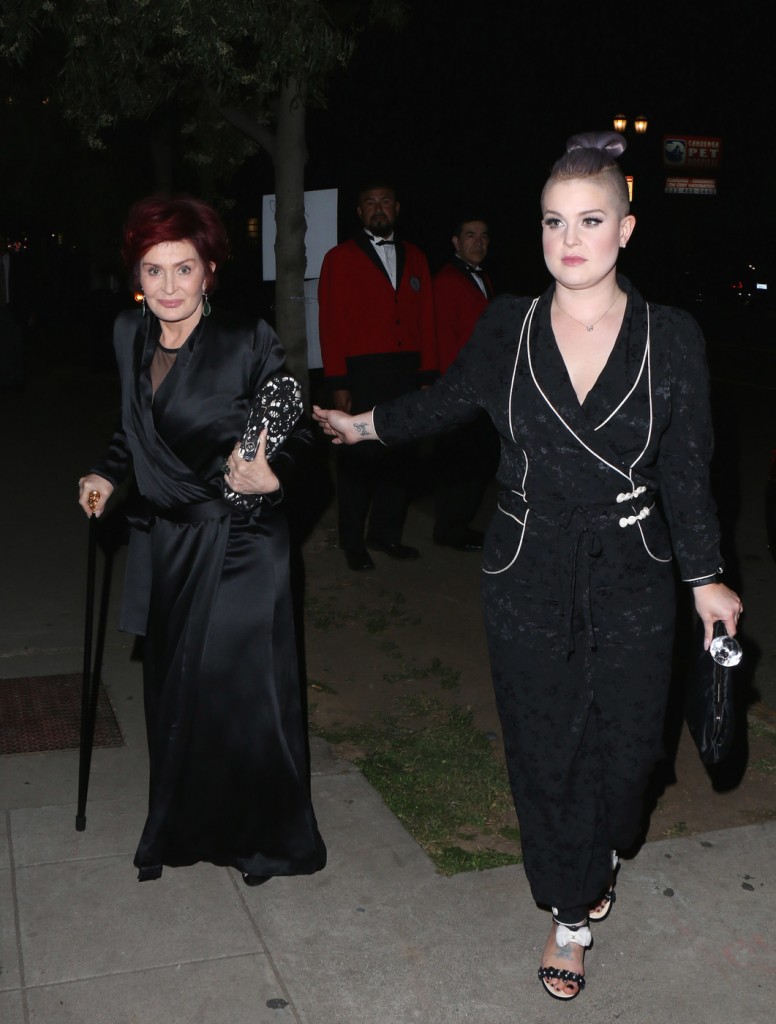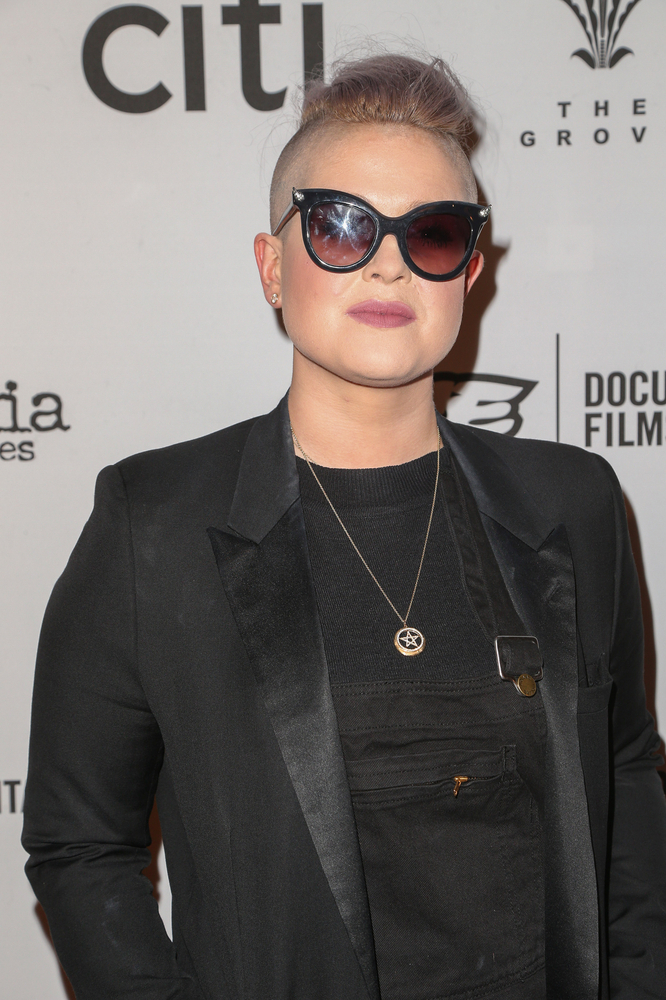 Photos credit: WENN, Getty, Pacific Coast News and PRPhotos