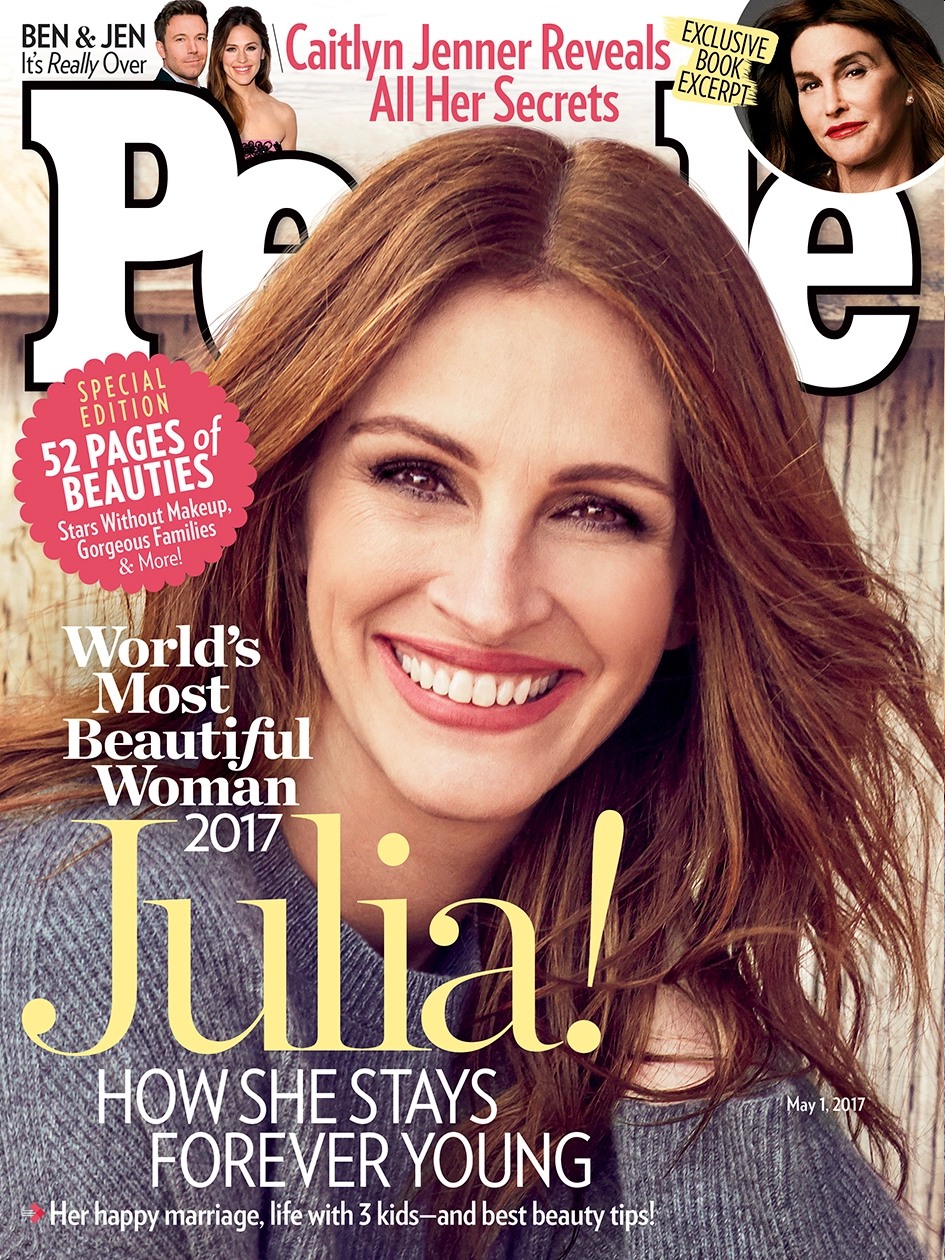 If you felt the earth moving this morning, it was because Julia Roberts let out the biggest GOOSE-HONK ever, in the history of goose-honks, and it literally shook the core of the earth. Julia is this year's People Magazine "Most Beautiful" Person in the world. I had a series of reactions: one, I thought "what is she promoting?" Two, I thought, "Huh, someone's jealous of the attention Nicole Kidman is getting this year." Isn't that the case? For months now, people have been talking about Kidman and how it's her year and her work has been amazing and Nicole Kidman Nicole Kidman Nicole Kidman. And so of course People Mag gave the cover to Julia. (Fun fact: Kidman and Roberts are the same age, 49. They're both turning 50 this year. Who has the better career right now?)
It's been 26 years since Julia Roberts was first on the cover of PEOPLE's World's Most Beautiful issue, and she's still our favorite pretty woman. The stunning star is, for a record fifth time, the Most Beautiful Woman in the World – though she can hardly believe it. "I am very flattered," she tells PEOPLE's editor-in-chief Jess Cagle in this week's cover story.

In fact, Roberts is now way ahead of pal George Clooney, who has been PEOPLE's Sexiest Man Alive twice. Jokes Roberts of the feat, "I'm going to mention that in my Christmas card to the Clooneys this year."

She thinks the best is yet to come: "I think I'm currently peaking."

Roberts was just 23 when she first appeared on the cover of the World's Most Beautiful issue in 1991. The year before, she had skyrocketed to instant fame when she starred in the smash romantic comedy Pretty Woman. But behind the scenes, Roberts reveals, she had no idea how much her life had changed.

"People say, 'Oh, when Pretty Woman came out it must have really changed your life,' and it's kind of become this joke, but the truth is I was out of town when Pretty Woman came out," she says in the cover story. "I was in another movie in this tiny little town that was showing Star Wars in its first run. I remember reading … 'Pretty Woman came out this weekend and made this much money' and I thought, 'Is that a lot of money? Is that good? Is that great?' I didn't really know."

She reflects on how she found confidence after her "awkward" early years — and how she found her own fairy-tale ending. "I mean every day my husband walks in the door it's like a recurring dream. I'm like, 'Ah, he's back!'"
The tabloids are always full of stories about how Danny Moder and Julia are having tons of problems, so of course I find it suspicious that she got a People Mag "Most Beautiful" title and a chance to talk about how her marriage is amazing. As for what she's promoting – beyond her marriage – IMDB says she's done voice work on Smurfs: The Lost Village. And she's got a movie coming out in November called Wonder. Huh.
Other people who made the 2017 Most Beautiful List: Oprah Winfrey, Carrie Underwood, Mandy Moore, Viola Davis, Emma Watson, Taraji P. Henson and Chrissy Metz. Sure. I'm here for Viola and Taraji, of course. But this list feels very… incomplete.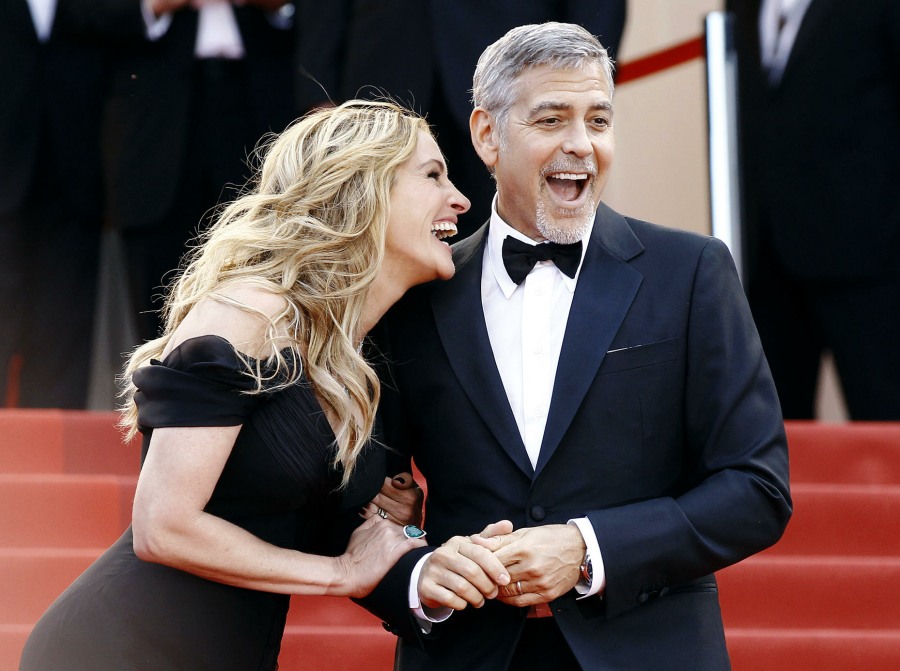 Cover courtesy of People, additional photos courtesy of WENN.