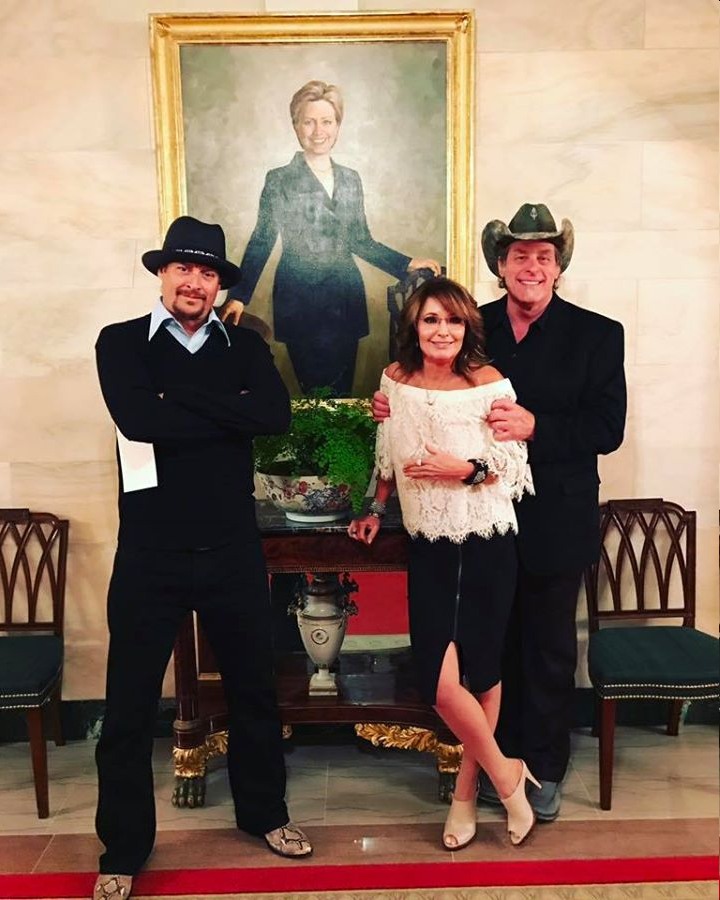 The New York Times spoke exclusively with Ted Nugent following his dinner at the White House two nights ago. The dinner involved Sarah Palin, Kid Rock, Nugent and Donald Trump. I said yesterday that the dinner was probably Bigly's way of soothing his baby-ego after Tom Brady snubbed him so hard by not going to the White House reception for the New England Patriots. I still believe that. Anyway, you can read the NYT's interview with Nugent here. He's a piece of trash, a racist, a statutory rapist and he has lots of guns. He's basically Peak Trump Supporter. Here's what I learned:
*Emperor Bigly spent four hours with his guests, because I guess he didn't have anything else to do. He gave his guests a personalized tour of the White House, even pointing out the Monet painting. Bigly and his guests seem like magpies, impressed with shiny objects. Bigly also gave them a tour of the residence, because of course.

*When they encountered Hillary Clinton's First Lady portrait in the East Wing, Nugent says that one member of the group – he would not say who – suggested that they all pose for a photo in front of Clinton's portrait while they all flipped the bird. Nugent claims he "politely declined" to flipping the bird because he wanted to "let the juxtaposition speak for itself."

*Nugent says they got to visit the Lincoln Bedroom and Trump knew all of the designers of the chairs.

*The visit was long-planned, according to Nugent. Trump wanted to thank Palin for her support and she brought Kid Rock and Nugent.

*When asked if Nugent had any regrets about all of the vile things he said about Obama and Clinton over the years – including the time Nugent called Obama a "mongrel" – Nugent said he has no regrets: "No, I will never apologize for calling out evil people. [Obama] intentionally dismantled the American dream for eight years."
How did Obama dismantle the American Dream? Oh, right. White racists felt like America wasn't America anymore because a black man was president. THEIR dream of a white president had been dismantled. The fact that these people were in the White House… my God. And my guess is that Palin was the one who wanted to flip the bird in front of the Clinton portrait.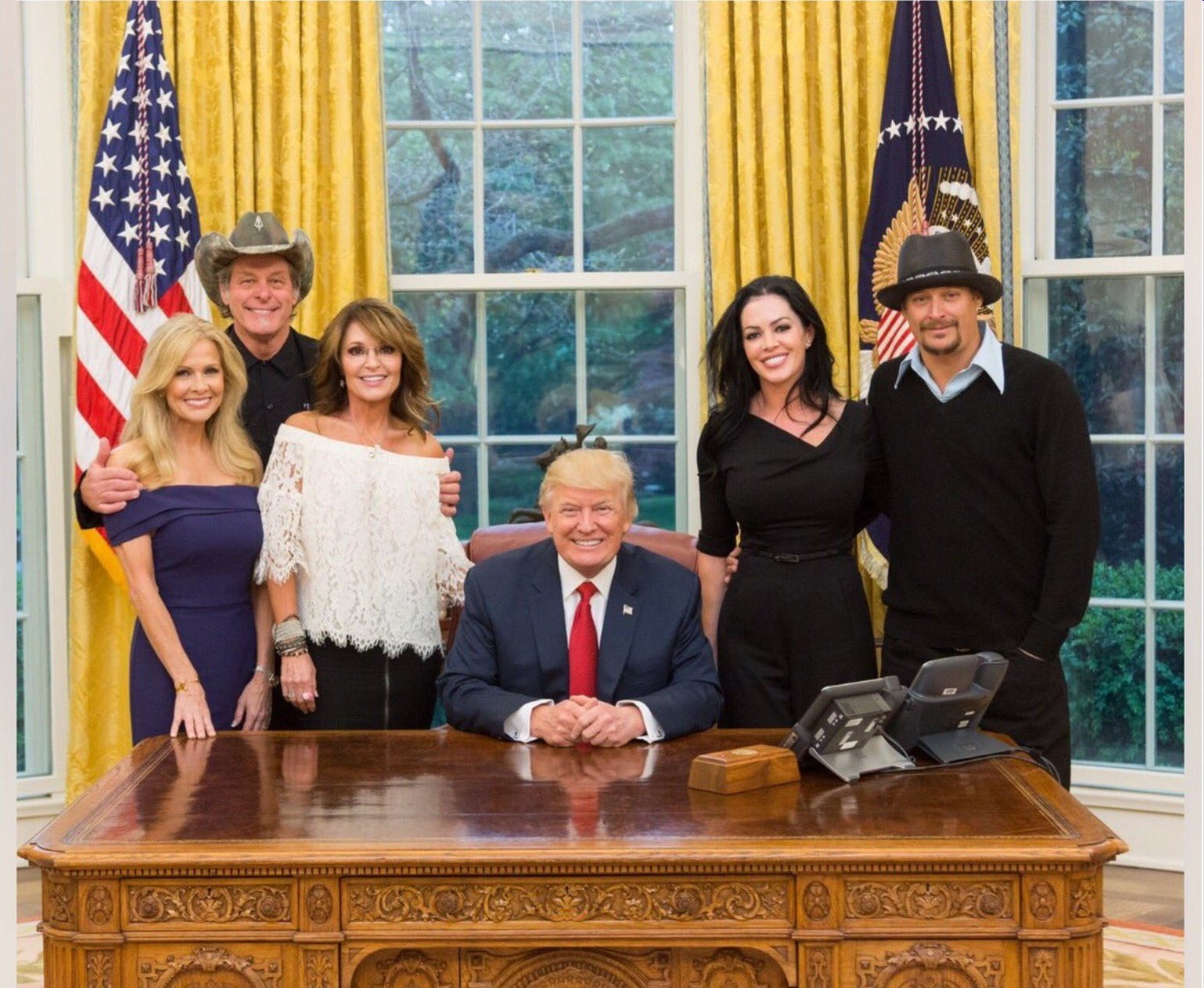 Photos courtesy of Nugent's social media, Getty.