Amid all the sad and scary drama for Mel B in her divorce from abuser Stephen Belafonte there's the issue of custody of their five year-old daughter together, Madison. Stephen was also seeking visitation with another one of Mel's daughters, Angel, 10, from a relationship Mel had with Eddie Murphy. Incidentally, the last time Stephen posted on Instagram was to wish Angel a happy tenth birthday, and he called her "my daughter" in that post. A judge issued a ruling in Mel's case yesterday and they upheld the temporary restraining order which she took out against Stephen (those details are here in case you missed them) and also granted him supervised visitation with Madison. Stephen's request to see Angel was denied, thankfully. Here are the details:
Melanie "Mel B" Brown's restraining order against estranged husband Stephen Belafonte will remain in place following her allegations that he beat, threatened and exploited her during their marriage, a Los Angeles judge ruled on Monday.

Brown initially requested the temporary restraining order against Belafonte after filing for divorce earlier this month. The order will remain in effect through the end of the couple's divorce hearing.

However, Belafonte — who appeared in court for the ruling — will now be allowed supervised visitation with the couple's only biological daughter, Madison. Belafonte – who filed for joint custody of Madison – will get two, four-hour sessions with the 5-year-old per week at the Ness Counseling Center in L.A.

His request for visitation with Brown's daughter Angel, whose father is the star's ex Eddie Murphy, was denied. Brown also shares 18-year-old daughter Phoenix with Murphy.

"We're very grateful and happy," Grace Jamra, Belafonte's attorney, said. She told reporters that his appearance in court is one of many, and Belafonte is hoping to get custody.

Brown's attorney Larry Bakman argued against the first ruling, claiming in court that there is evidence that Belafonte is involved in filming pornographic movies, reportedly at their home, and that he allowed a convicted felon into the family's house.

After the hearing, he told reporters of the allegations, "Were still developing the evidence so I'm not willing to comment."

"If visitation were to be granted, and it was, in such a fashion that it ensured the safety of the mother's child that's the most important thing to Mel B," he added.

Brown was not present for the hearing, but was photographed out and about in L.A. on Monday.
I'm glad Mel didn't have to face her abuser in court, but of course there are photos of Stephen there, grinning like a Chesire cat. It sounds like a decent outcome for now and hopefully all of Stephen's visits with his daughter will be monitored for the foreseeable future.
Yesterday we reported on the story that Mel's former nanny, a 25 year-old German national named Lorraine Gilles, is suing Mel for defamation following Mel's claim that Lorraine was conspiring with Stephen to extort and threaten her. The nanny has provided personal photos to People Magazine, including the paparazzi photos of Mel and Lorraine together in bikinis in Mexico that we published yesterday, to prove that they had a consensual sexual relationship. The photos are chaste and show Mel and Lorraine posing together and looking happy, in one case Mel is kissing Lorraine on the cheek.
In Lorraine's declaration she claimed that she had an intimate relationship with Mel that continued for years, and that Mel seduced her when she was just 18. Lorraine's lawsuit also stated that her pregnancy in 2014, which was terminated, resulted from a one night stand and wasn't Stephen's. TMZ has a follow-up from a source who insists that Lorraine did get pregnant by Stephen. Their source also states that while Mel had threesomes with Lorraine and Stephen, they had an agreement that Lorraine and Stephen wouldn't hook up without Mel and that the two of them broke that pact. Oh and I didn't mention Mel's lawyer's claim that Stephen has been making porn at their house because of course he has.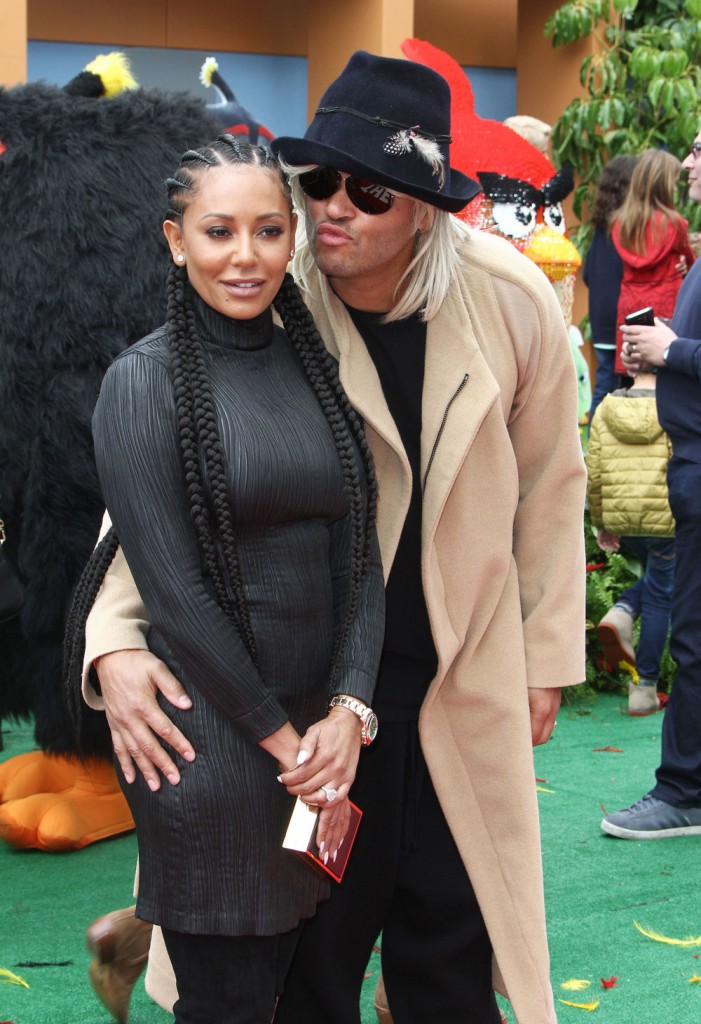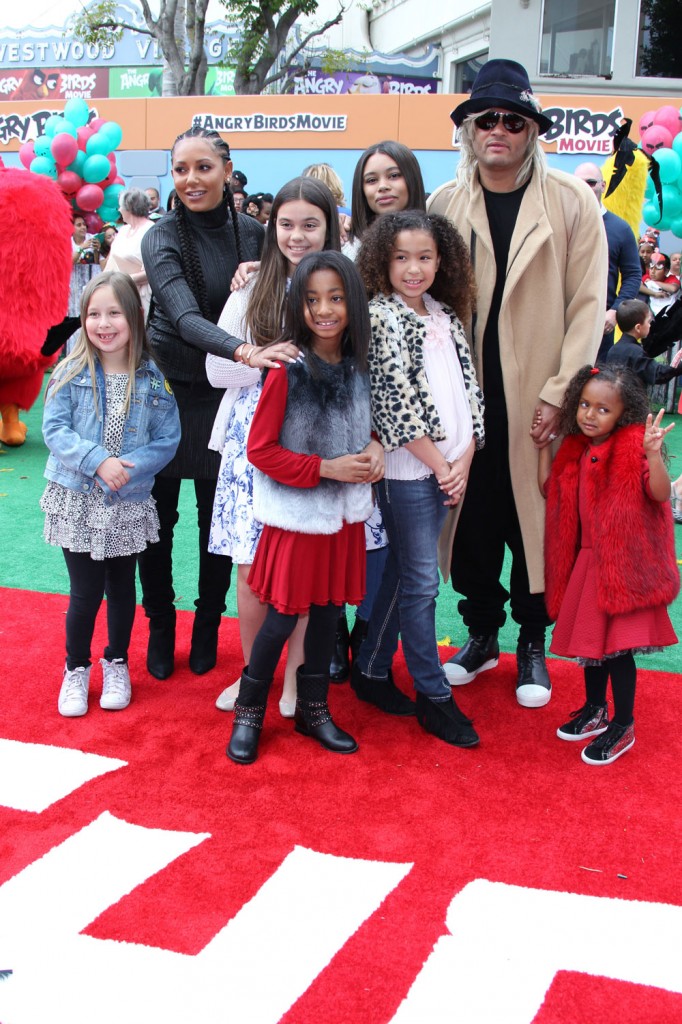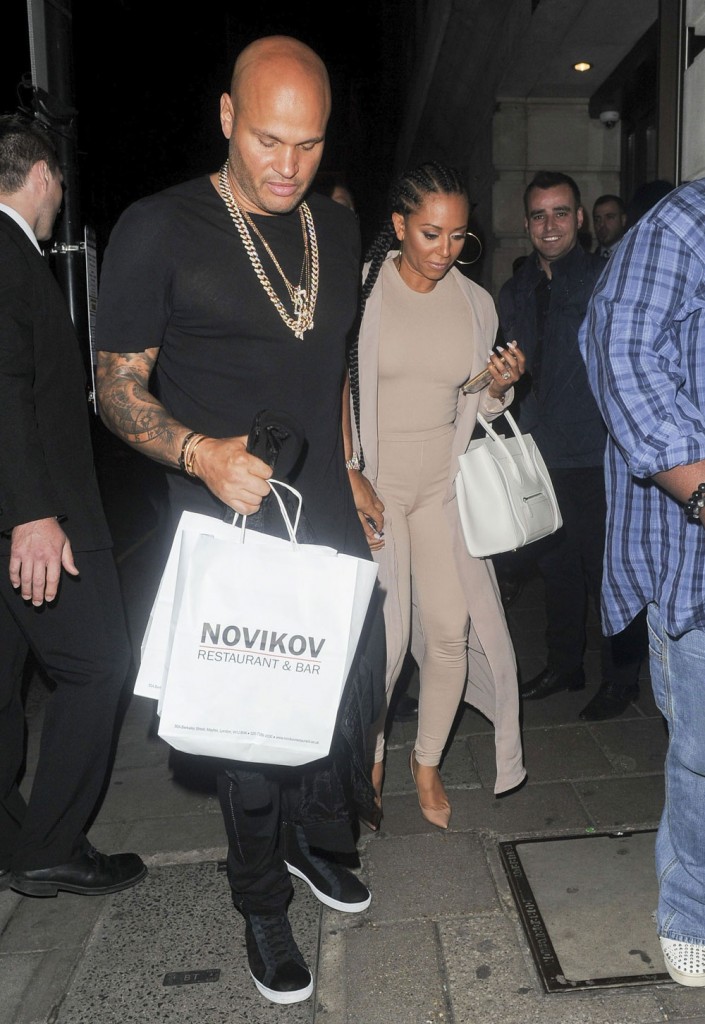 Photos credit: FameFlynet