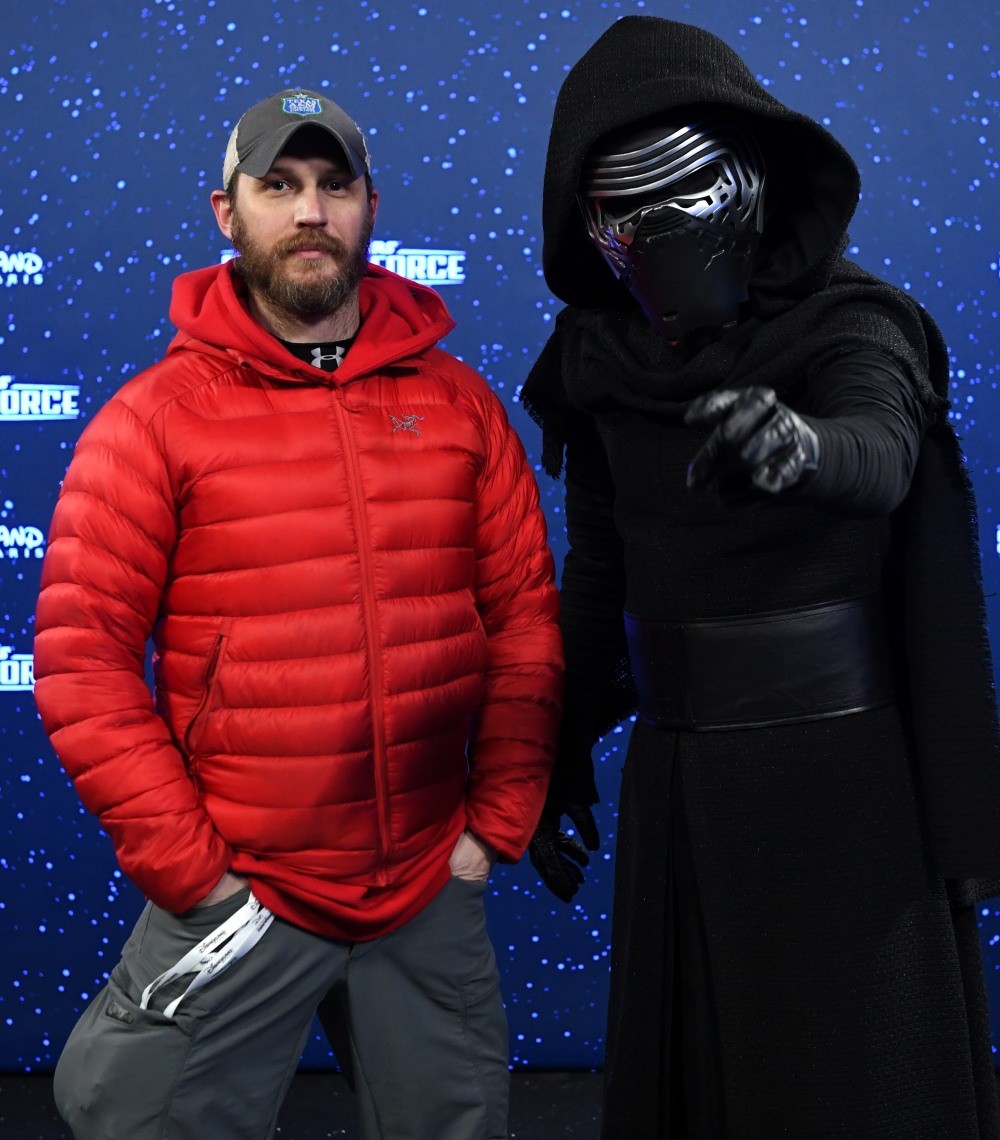 It feels like we haven't talked about Tom Hardy in a few months. Did you know that Tom Hardy is the kind of guy who will chase down a moped thief? Allegedly, that happened this week in London. Tom was walking down the street, minding his own business, when he witnessed someone crash a stolen moped into a Mercedes in his neighborhood. That's when Tom decided to chase them. Witnesses said he "switched into superhero mode" and chased the thief "through gardens and across a building site" and he captured the guy himself and turned the thief over to police. Allegedly, Tom had the guy by the scruff of his neck and he declared, "I caught the c–t!" But Scotland Yard says it didn't happen like that?
Scotland Yard has cast doubt on claims that Hollywood actor, Tom Hardy chased down a thief in London, by saying there was "no pursuit". Hardy, who has starred in a string of Hollywood blockbusters, including The Revenant and The Dark Knight Rises reportedly switched into "superhero mode" after witnessing a thief crash a moped near his home in south west London.

According to The Sun newspaper witnesses saw the actor vaulting over walls and running through gardens as he chased the thief before catching him and declaring: "I caught the c—."

"It was mental – like he'd switched to superhero mode in an action movie," an eyewitness told The Sun. "Two boys on the nicked moped had jumped a red light and smashed into a car. Tom must have been walking down the road. He went off like a shot in pursuit and looked furious. If the kid had been dumb enough to resist I reckon Tom would have given him a good hiding."

The witness claimed that the actor, who lives nearby, is "clearly not a man you'd mess with".

It was then claimed he patted him down for weapons before handing him over to police. Tom Hardy's spokeswoman declined to comment on story newspaper and it is understood the actor himself has not made any comments on the claims. But police issued a statement casting doubt on the claims and suggesting the two suspects had been arrested by police at the scene of the moped crash.

A spokesman for Scotland Yard said: "At 12:34hrs on Sunday, 24 April a motorcyclist was in collision with a car in Sheen Road, Richmond. Officers happened to be present at the time of the collision. This was not a pursuit. The male motorcyclist was arrested on suspicion of theft of a motor vehicle and the male pillion passenger was arrested for taking a vehicle without consent. As both males sustained injures and the London Ambulance Service was called. The motorcyclist and pillion passenger were taken to a south London hospital for treatment to injuries not thought to be life threatening or life changing."
What's up with the huge discrepancy in the two stories? Is it possible that one of the police officers just looked a bit like Tom Hardy? Is it possible that the cops just don't want to give Tom credit for the collar? Is it possible that Tom was actually a witness but there was no massive garden chase? Hm. What would you do if you saw Tom Hardy chase down a bad guy in the middle of your neighborhood?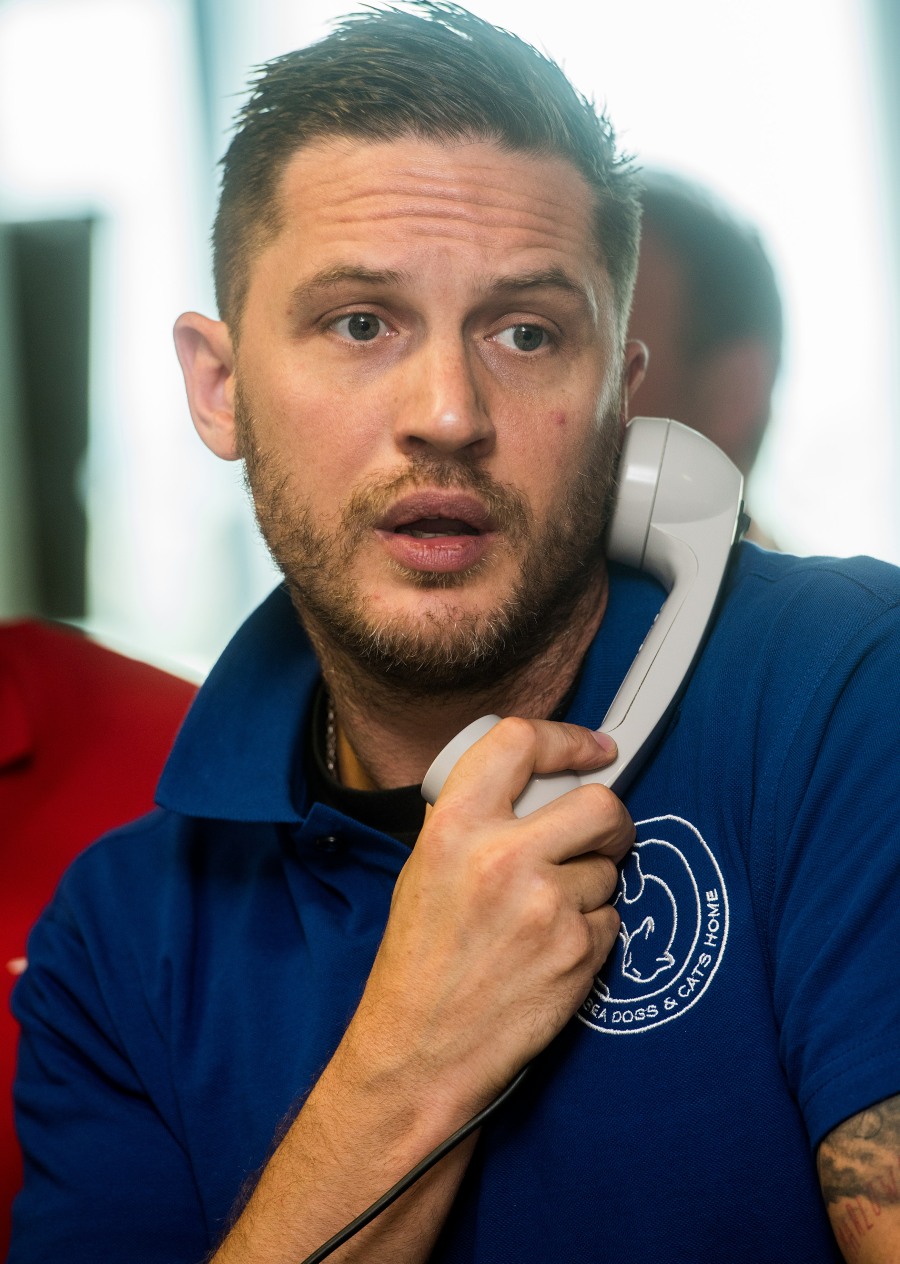 Photos courtesy of WENN.