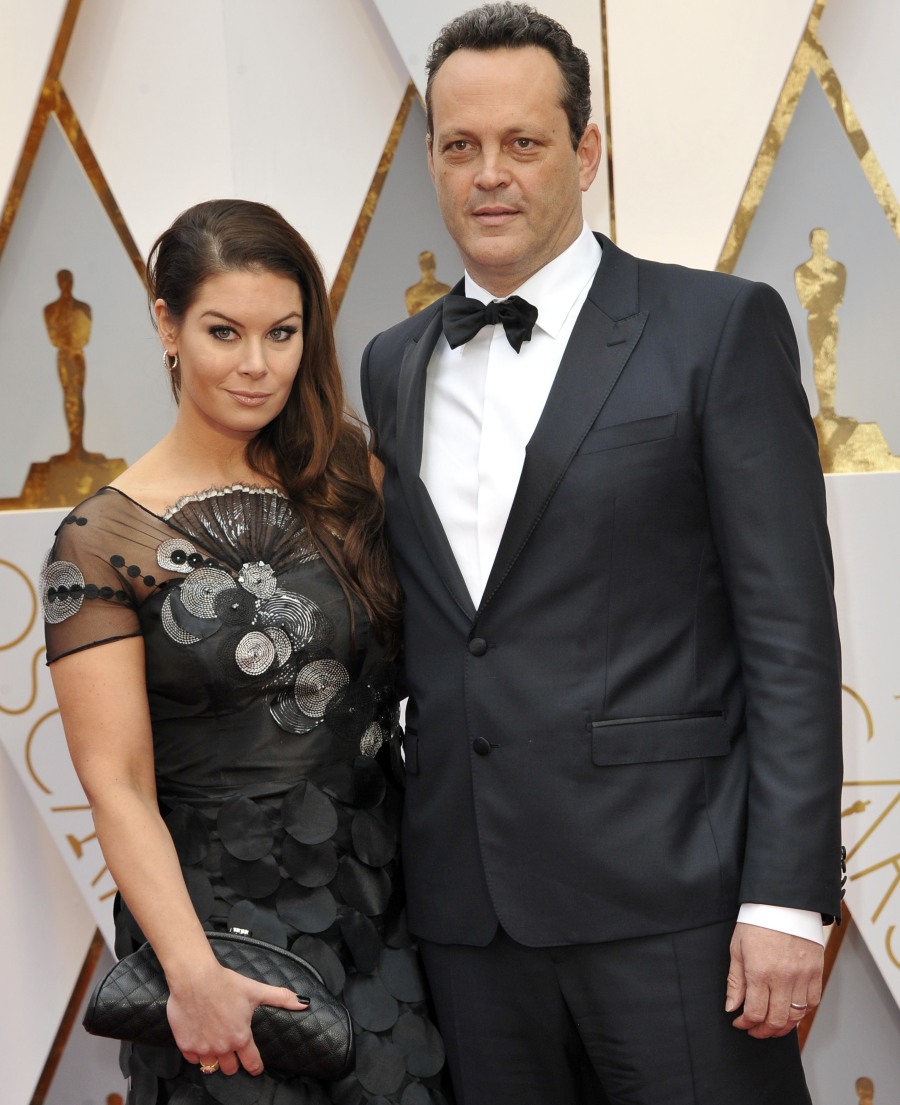 Vince Vaughn considers himself to be a conservative. He's one of those Ron Paul-supporting anti-government types, like a rich Tea Partier who hates government overspending but keeps electing Republicans to office to overspend. Vince also became something of a meme during the Golden Globes this year for the look on his face during Meryl Streep's anti-Trump speech, and I definitely believe that Vaughn did not vote for HRC. Well, Vince is working on some new stuff, and none of it sounds appealing. First off, he's reteaming with his Hacksaw Ridge buddy Mel Gibson (yes) for a thriller called Dragged Across Concrete. Vaughn and Gibson will play two cops who are "caught on camera" using "strong-arm tactics." Do you trust either of them to make a real movie about police violence? Or will it be something like Poor, Maligned Abusive White Cops: The Movie? But that's not all. Vaughn is also set to produce a documentary about the relationship between police and the African-American community:
As an emerging network, AT&T's Audience Network already boasts original programming with series like Ice, Kingdom, Rogue, You Me Her and Full Circle under its banner. Now it's now producing a documentary focused on the relationship between African American communities and the police.

"We haven't announced it yet, so I can't say much," network head Chris Long told Deadline today on the sidelines of a Hollywood Radio & Television Society event in Los Angeles. "We were interested in something that's happening in the media, but that part of the story's not being told. We said to ourselves, 'You can't do it in a soundbite, you can't do it with four people on a split screen arguing. You have to find out what's the real struggle, and that's part of getting the story to be authentic."

Vince Vaughn's Wild West Picture Show Productions has been working on the documentary for a year, Long said. "I said [to Vaughn], 'Listen, I would embed. Hoop Dreams, that was a five-year embedment. Let's get people who've been in a difficult situation and directors who are willing to commit.' These guys went to the top of the list, agreed with what we were thinking and wanted to make the same thing we were making."

Speaking earlier today, Vaughn said of the project, "The concept is really to humanize people on both sides. I've had friends who've grown up in that environment, I've also had friends who are police officers, and there's a lot of fear on both sides. I think the situation causes a lot of problems, so it's really a chance to sit with the people and getting access to them and seeing their daily lives."
While I feel like maybe we could trust the documentary filmmakers, I'm so wary of supporting Vince Vaughn's take on anything, especially as a producer. Yes, he's anti-government so there's a possibility he will come into this questioning "the police state." Except that most anti-government types like the police state, as long as the police state is white and white people are afforded special privileges within the system. I find this problematic: "The concept is really to humanize people on both sides." Like, if a cop shoots an unarmed black person, does that cop deserve to be "humanized," especially given the structure of the police state is to dehumanize and otherize minorities?
And then I started thinking… like, who would I trust to produce a documentary on police and the black community? It obviously shouldn't be Vince Vaughn, but who should it be? Oprah?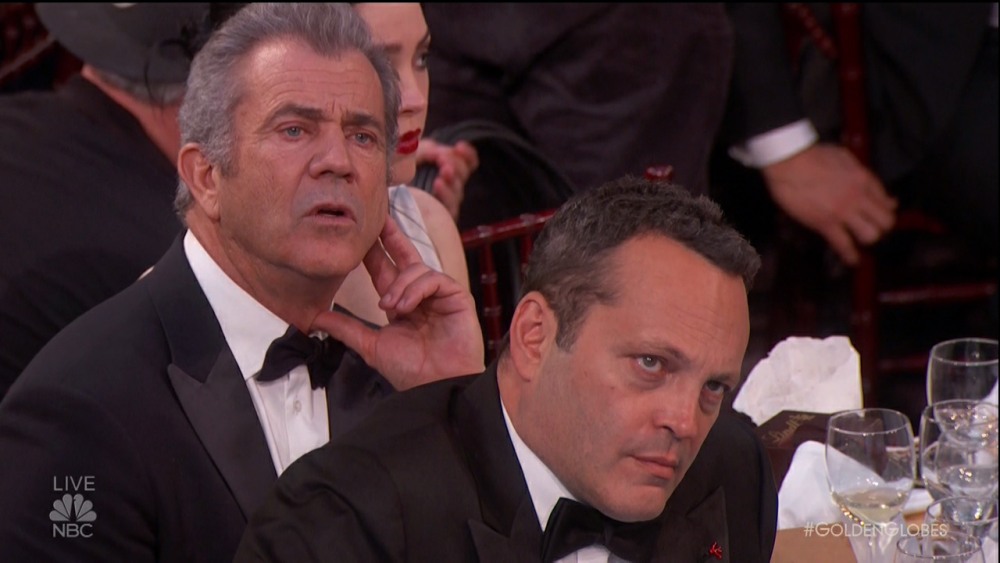 Photos courtesy of WENN.