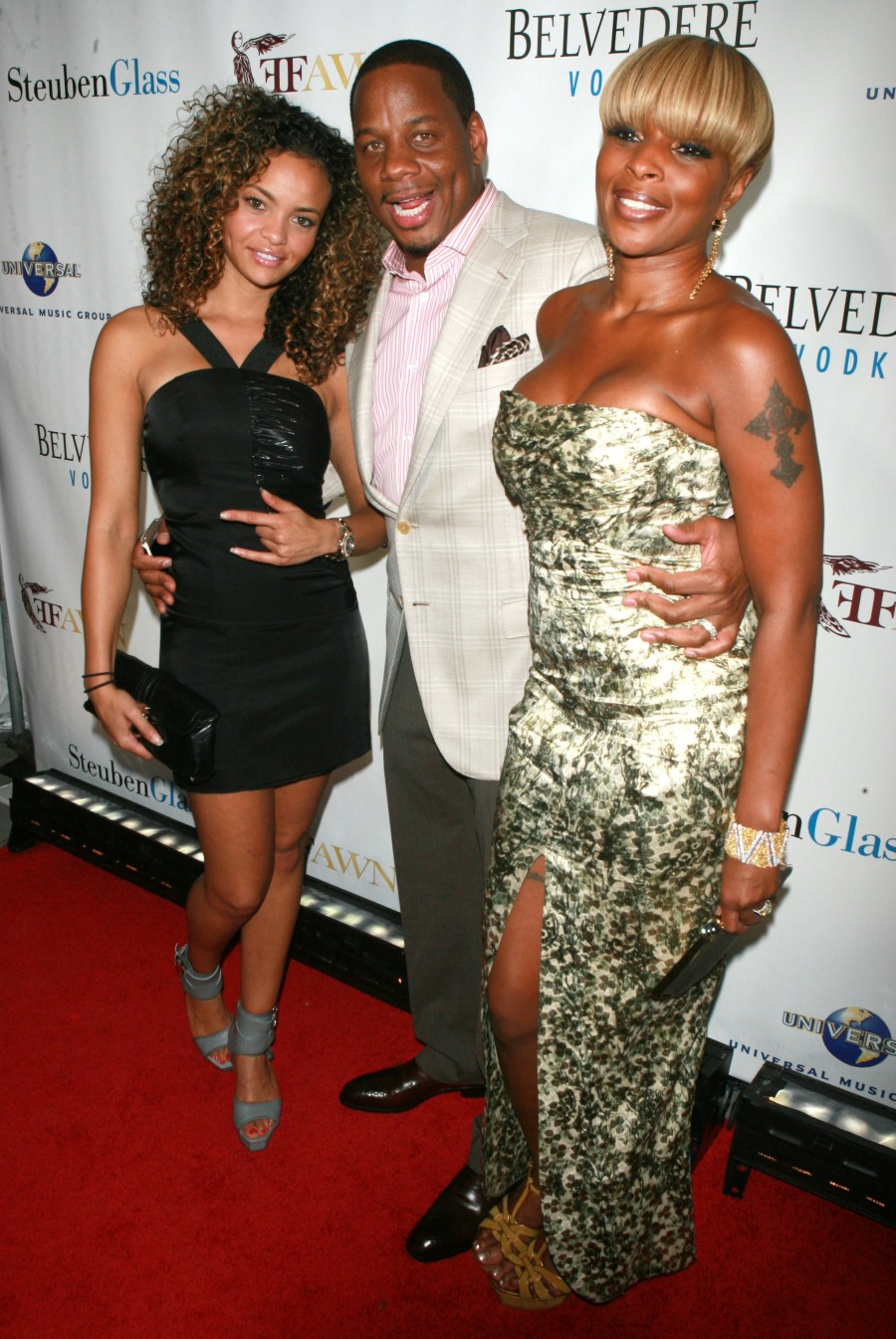 I haven't covered any of Mary J. Blige's divorce drama, because I wasn't sure if anyone really cared. But damn, this sh-t has gotten incredibly messy over the past few months. Mary married Kendu Isaacs in 2003. It was supposed to be the real deal, the "no more drama" marriage which showcased Mary's maturity. I felt good about this marriage back then: I thought Kendu was the kind of guy who accepted Mary for who she is and that this was a real love-match. Yeah, not so much. Mary filed for divorce last year and she asked the court to deny his bid for spousal support. Kendu is seeking $110,000 A MONTH from Mary. They don't have kids together, so it seemed like the biggest fight was going to be about money. Well, the fight is about money… as in, how much money Kendu was spending on his mistress, who happened to be Mary's protégé.
Mary J. Blige's estranged ex Kendu Isaacs' girlfriend is a much younger woman whom Blige took under her wing. Sources told Page Six that Isaacs cheated on Blige with Starshell, 28, an up-and-coming artist Blige signed to her Matriarch Entertainment record label.

"Everyone knew. Mary was the last to know, but it's like, how do you not know?" a source told us. Another source added, "It was more like one of those things where you end up believing what you want to believe. But Mary had her suspicions." Blige, 46, often brought Starshell to red carpets, events and TV appearances to build the burgeoning artist's profile.

"It's really f – – ked up and low to have it done to her that way. Had it not been for Mary signing her, investing time and money . . . Because no one cared about her music," the first source said.

Blige claims Isaacs spent more than $420,000 on his girlfriend in court papers, but didn't mention her name. Blige and Issacs, 48, were married for nearly 13 years before she filed for divorce, and insiders buzzed about his relationship with Starshell throughout most of their marriage. "You'd see them out in the studio together, having dinner without Mary. And then Mary would be at events with her, and it was awkward because it was obvious they were sleeping together."

Insiders also told us Isaacs was verbally abusive to Blige. "He was verbally controlling. He'd say the most negative s – – t to her five minutes before she'd hit the stage."

Isaacs' lawyer Robert Brandt said, "Allegations that have been made about Kendu are false, unfair, mean spirited and sad. The court can deal with it if it's relevant. He's a very pleasant guy. He's not abusive. He's not the one going to the press. His goal is to reach an amicable resolution with her and [have] this commentary cease and desist. It doesn't help any of them. It's misleading. He cares about Mary. He wants her to do well."
Since Kendu is asking for so much in spousal support, Mary is bringing out all of the receipts, which is probably why we're learning about this stuff via court documentation. I wonder if Mary really knew the extent of the affair before she really went through all of the financial stuff. Apparently, Mary filed court documents showing that Kendu spent $420,000 on "travel expenses"… just for his mistress, Starshell. Mary also talked, last month, about all of the sh-t that led up to her divorce filing. Apparently, he was an emotionally abusive douche and she was really over it, and then she found out about his mistress. As for the story about Kendu sleeping with Mary's protege… damn, that's some All About Eve sh-t. Ugh.
This is Starshell. Very pretty. And my God, very young.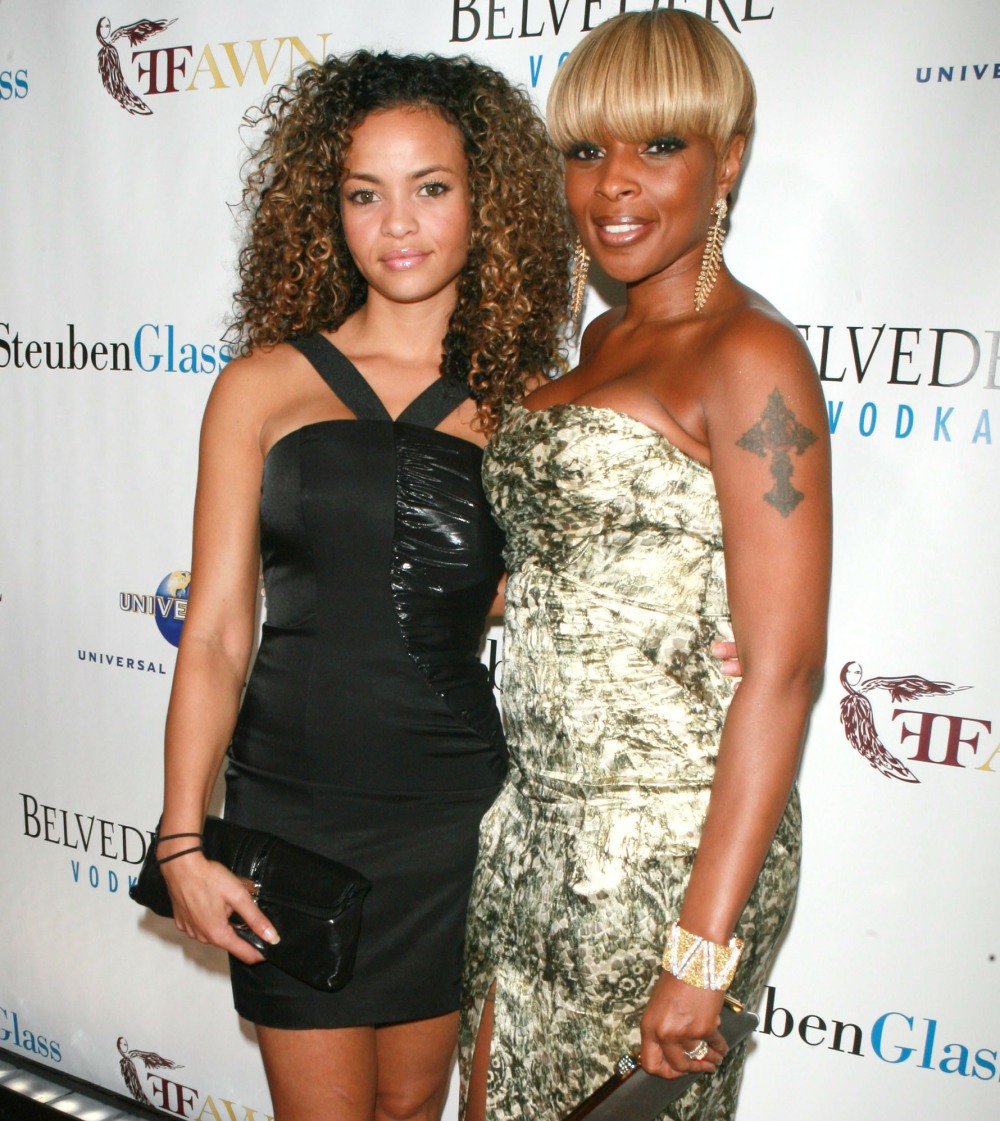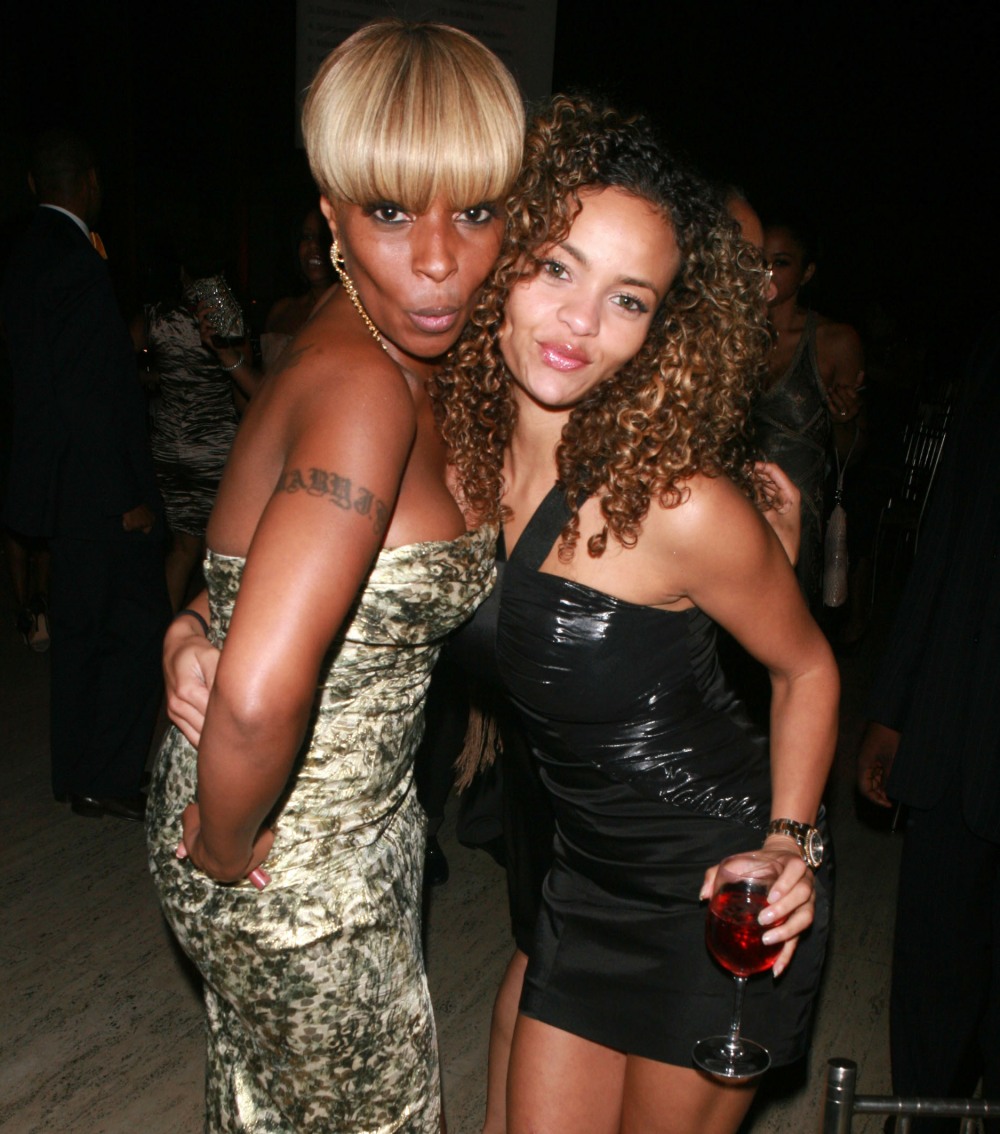 Photos courtesy of WENN.