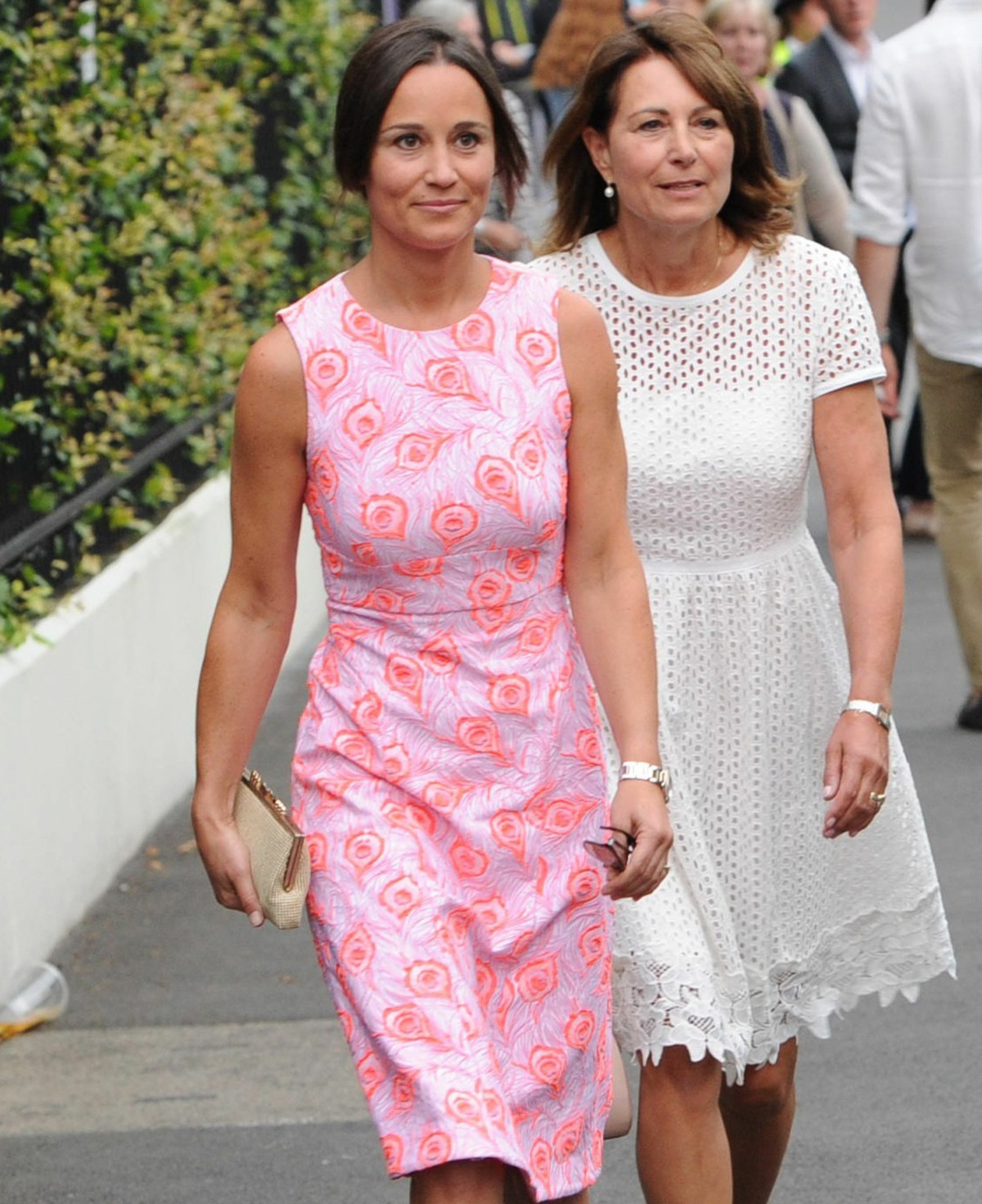 I'm really, really curious to see how Pippa Middleton "monetizes" her almost-royal wedding to Terribly Moderately Wealthy James Matthews. When I believed that James was terribly rich, I thought there was no way that Pippa would "sell" her wedding story in any way. Even if the Matthews family and the Middleton family are similarly nouveau-riche in British society circles, I thought James would find the monetization of his wedding to be impossibly gauche. But something happened when I found out that he's only moderately wealthy: I understand why the Middleton Narrative is overtaking the pre-wedding coverage. Pippa is selling this sh-t so hard. You know she's probably going to get a big pay-day for selling the wedding photos to Hello Magazine. But that's not all: she's also selling her story ahead of the wedding too. Check out these E! photos of Pippa leaving her gym. Super-posed, right? She knew the photographer was getting some good shots of her "pre-wedding workout." And now we know that Pippa's pre-wedding body is being sponsored by The SirtFood Diet:
Pippa Middleton's wedding is right around the corner, so she's upping up her workouts big time. She's set to marry James Matthews on May 20, so E! News can exclusively reveal how she's been getting ready physically for her big day. E! News obtained exclusive pictures of Pippa departing exclusive fitness center and private club KX Gym in Chelsea. She arrived solo at noon and stayed for an hour-and-fifteen-minute Pilates class.

"She exited happy and smiling," an eyewitness tells E! News.

Of course, every good fitness regimen is supplemented with a healthy diet. Pippa is a huge fan of the SirtFood Diet, which Aidan Goggins and Glen Matten created. The premise of the plan is simple—incorporate these foods into your diet and they will spark the body's ability to burn fat and your metabolism to ramp up. The diet highlights 20 SirtFoods, including arugula, red wine, cocoa, coffee, kale strawberries and walnuts, which, when consumed in the right quantity and form, can lead to pounds shed and more energy. That's right, red wine is included!

Pippa's go-to diet begins with the first seven-day phase, including three days of 1,000 calories and three days of 1,500 calories with juicing throughout. Once that is completed, those following the regimen move into a second phase, which marks a return to three main meals a day rich in SirtFoods. KX Gym, which also features a spa, has a restaurant with a SirtFood Diet-friendly menu that would fit in perfectly with Pippa's routine.
I wonder how much Pippa got paid for this? SirtFoods must have paid her for the posed photos and this story identifying her as a follower of the diet. I have no shade for Pippa's hustle, of course. Girl's always been a hustler and she's got a nice little financial nest egg for herself because a publisher wanted to do a book of Pippa Tips, and because various magazines enjoyed having "the sister of the Duchess of Cambridge" write for them. But it does seem gauche at this point, right? I mean, she's marrying a guy who is allegedly Terribly Rich. Why does she need to have a Wedding Body Sponsored By SirtFoods?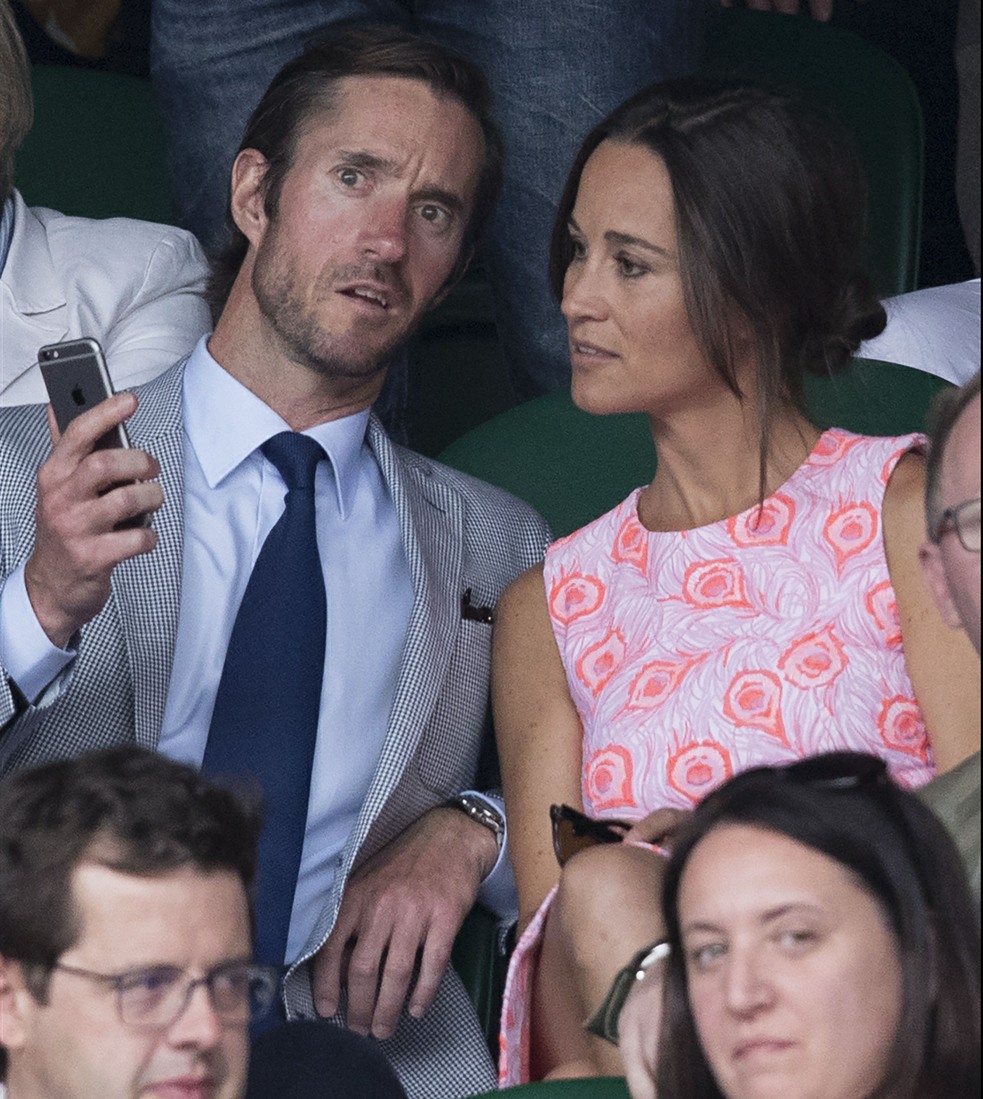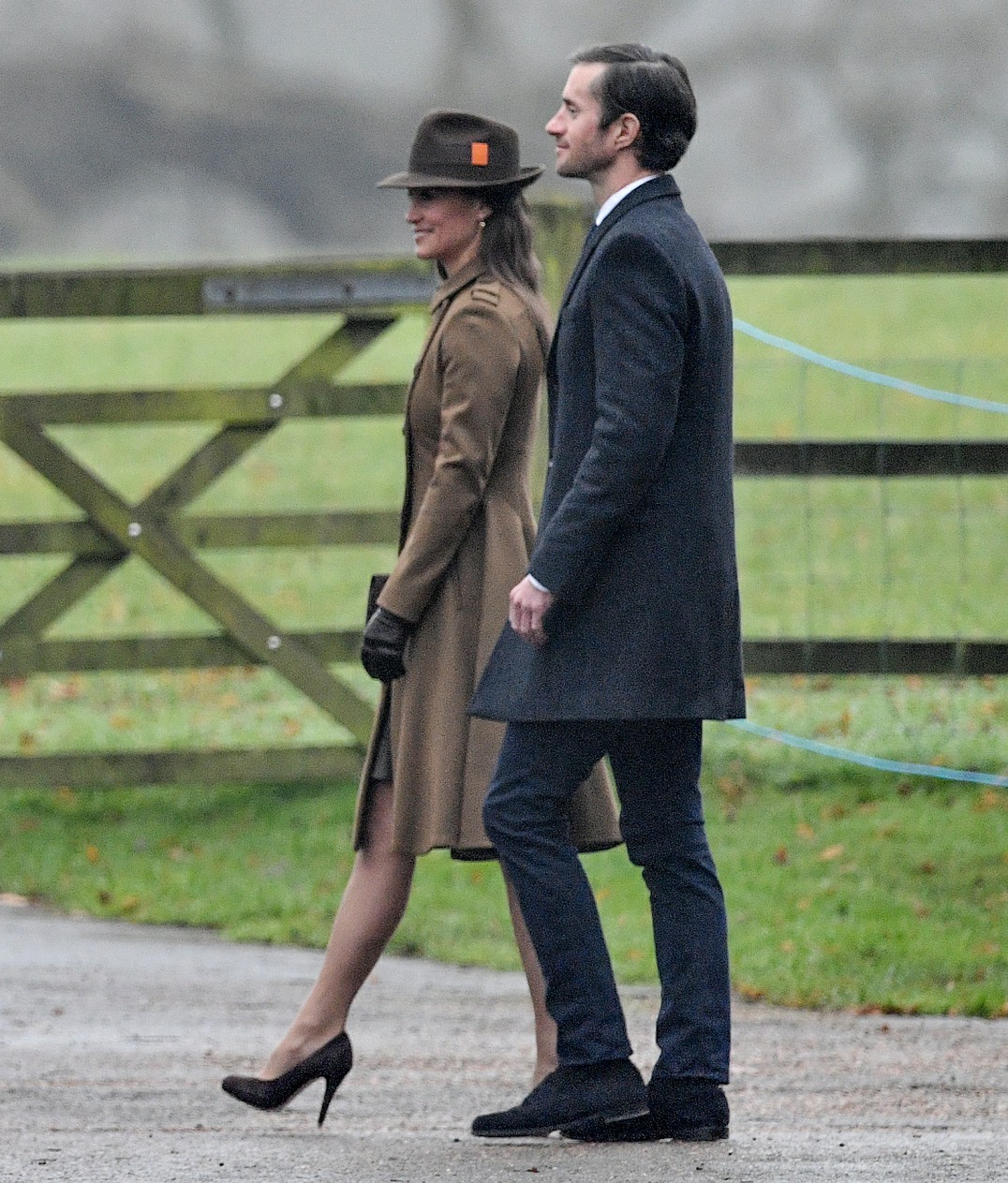 Photos courtesy of Pacific Coast News and Fame/Flynet.