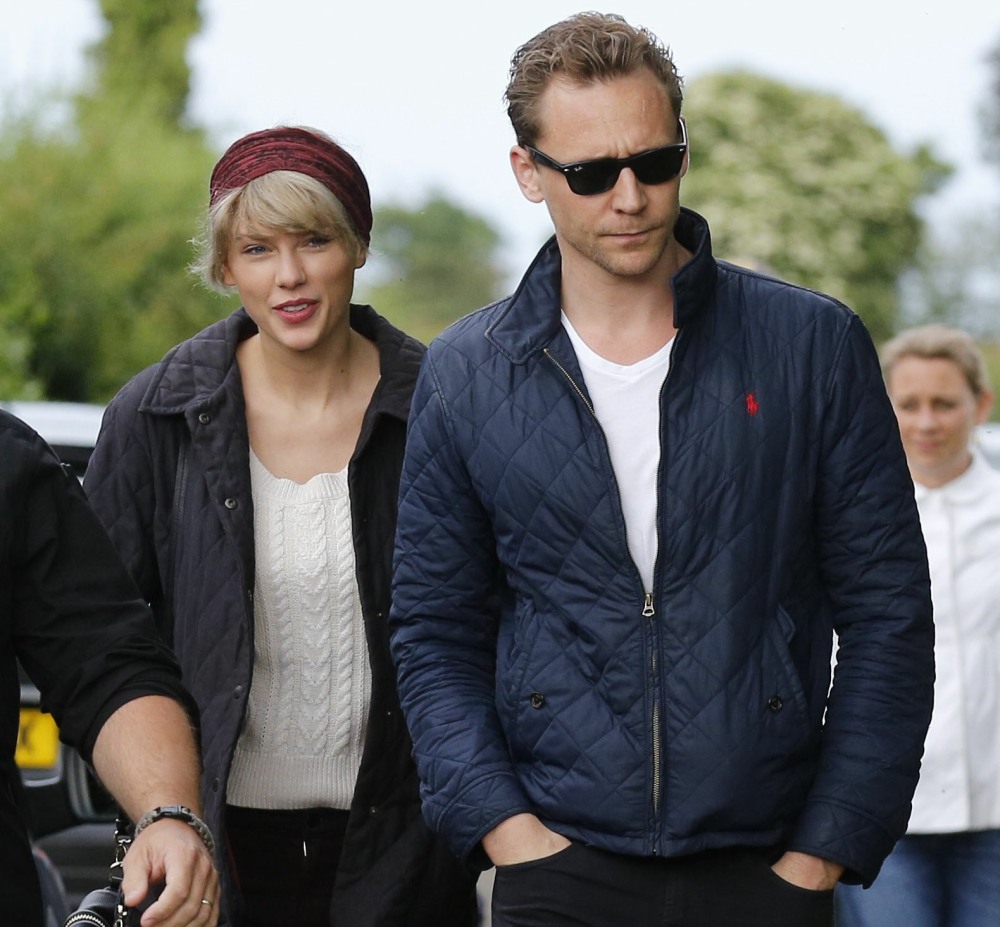 I never believed that Tom Hiddleston was a serious contender for the role of James Bond. I think he probably took a few meetings, possibly with Bond producer Barbara Broccoli, but I just never bought that Hiddles would be a real candidate to replace Daniel Craig. Those rumors sprang up last year, and many believed that Tom's relationship with Taylor Swift was his way of getting his name out there and "campaigning" for the role. I never really believed that either – I think The Glorious Tiddlebanging was designed to increase his visibility, for sure, but it was not specifically about Bond. In any case, The Glorious Tiddlebanging blew up in Tom's face, big time. Reportedly, Barbara Broccoli dismissed him as "too smug" and "not tough," and that "I heart T.S." shirt probably didn't help. But does Tom "blame" Taylor for ruining his James Bond chances?
Tom Hiddleton blames Taylor Swift for losing the chance to play James Bond, according to a new tabloid report. In the new issue of Star, the headline is, "Tom Blames Taylor For Bond Bust!" The gossip magazine claims Hiddleston is "convinced" Swift is the reason why he won't be taking over for Daniel Craig in the film franchise. The actor was "in talks to replace" Craig, maintains the outlet, but "it was his high-profile romance with the pop star that cost him the role."

The tabloid alleges Hiddleston's negotiations recently ended, and references an unverified report that claimed producer Barbra Broccoli found him "too smug and not tough enough" to take on the iconic Bond character. But given that he and Swift broke up last September, it doesn't make sense that their short-lived romance would affect the outcome of a potential movie project seven months later. A so-called "source" contends to the publication that Hiddleston "refuses to accept that maybe he's just not Bond material, and their publicity stunts backfired."

"He wants to blame her for everything," the magazine's supposed snitch continues. This alleged tipster even asserts Hiddleston "hates being associated" with the superstar.
Gossip Cop goes on to to say – without citing any specific denial – that Tom is not really holding Taylor responsible for losing the James Bond role, nor does he want to get back with her. I don't think he blames Taylor for anything specific as losing a role, but I do wonder if he has some general feelings of "Taylor manipulated that situation" and he felt a mixture of regret, shame and blame. It wouldn't be a breakup if people didn't lash out and blame their exes for dumb sh-t. In the case of the Glorious Tiddlebanging, I'd say that both parties acted like dumbasses.
Photos courtesy of Fame/Flynet.