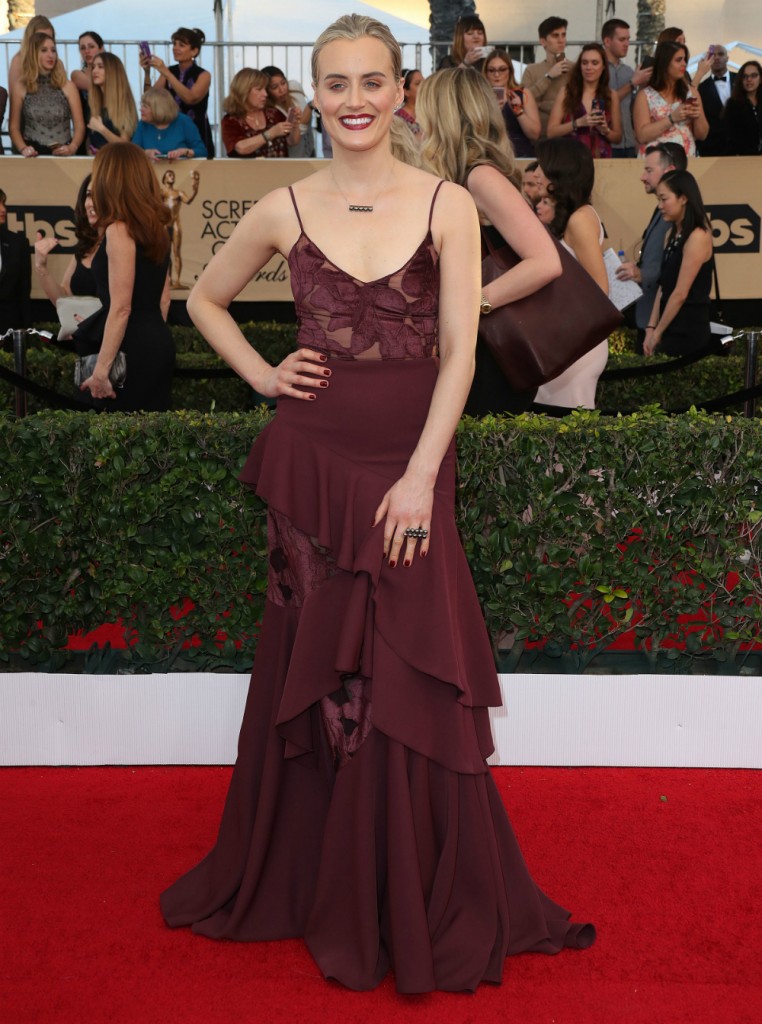 I am so excited to write this post, you guys. I didn't know about this campaign and if you didn't either, I hope you can support it in some way. Taylor Schilling, who plays Piper on Orange is the New Black, is partnering with Burt Bees to try to bolster the declining honey bee population. I won't dwell on the bee crisis but if you are unfamiliar with it, please take a moment when you can to educate yourself and find the really easy ways you can help (like planting some bee-friendly pants in your yard.) The campaign is called Bring Back the Bees and for every purchase of each limited-edition lip-balm, Burt's Bees will plant 5,000 bee friendly wildflowers.
To help promote her part in the campaign, Taylor was interviewed by New York Magazine's The Cut on her personal approach to wellness and balance. I like Taylor a lot but her interviews are tough to report on because she plays her cards close to the vest. Whereas I completely identify on a personal level, her comments can come across a bit generic. I did like her answers on trying to be honest about who you are.
On eating: For breakfast, it changes. I usually have two eggs and some oatmeal and berries. I have that every single morning. It's different when I'm out. I went through the phase when I ate a muffin in the morning. It was pretty basic. I would just go to Starbucks and pick out a muffin — blueberry or bran. I don't know what was going on but it really worked for a time. It's over now. It was fun while it lasted.

How has wellness changed for me: I think I used to be a lot more rigid. Internally, I felt that I had to do things to hype up my external package and appearance. That became a bit of a prison. As I've learned that who I am, my experience with the world, my story, and my life, have nothing to do with what I look like, everything eased up a little bit. I care about taking care of myself. But I also care about expressing myself honestly. When I spent a lot of energy trying to manipulate my outside, there wasn't a lot of energy left over.

How I sweat: I really like it. I like moving, exercising, and working out. It's a part of my routine. I do a lot of different stuff. I have a trainer in L.A. and New York who I really like. I also like to bike and take spin classes and do yoga.

My wellness struggle: Wellness is something I'm still exploring. I know what I value. I value storytelling. I value authenticity. Those are things I connect to as an audience member. Those things have everything to do with living honestly, and being vulnerable and raw. It has to do with not manipulating and curating a self to please someone else or to meet the status quo, and to be true to your authentic self.

My wellness advice: Bring honesty to the table. Being your true self requires a lot of guts and courage, that's what I look up to in fellow actors. Trying to maintain an image actually hinders the pursuit of that goal. If you're trying to fit into a certain mold and also trying to be this honest human, they're mutually exclusive, they x each other out. It's baffling. The two parts are so unrelated. Life is difficult and not a glossy magazine. I'm more curious about that end of the spectrum.
Taylor is 32 and her celebrity status changed completely after she appeared on Orange is the New Black. I get the impression from this interview that she is in a period of rediscovery both personally and professionally, which would make perfect sense. She elaborated on wellness being an "inside job" by saying that she likes to carve out time for both going out with friends and trying new things and also finding moments to retreat. "Finding a balance there is what makes me feel capable." As for Taylor insisting on honesty to maintain wellness, maybe I'm projecting but I think she is talking to herself more than anything. I don't like to admit it but I try to curate a persona for the outside world as well. Mine is less about physical appearance and more about bricking off parts of my life/personality I don't want people to see. It is exhausting. But I like Taylor's point about feeling capable. I would rather feel capable than exhausted. I think I'm in need of a fast run followed by powering down a muffin and then – maybe – letting my hair down for just a minute. Image be damned.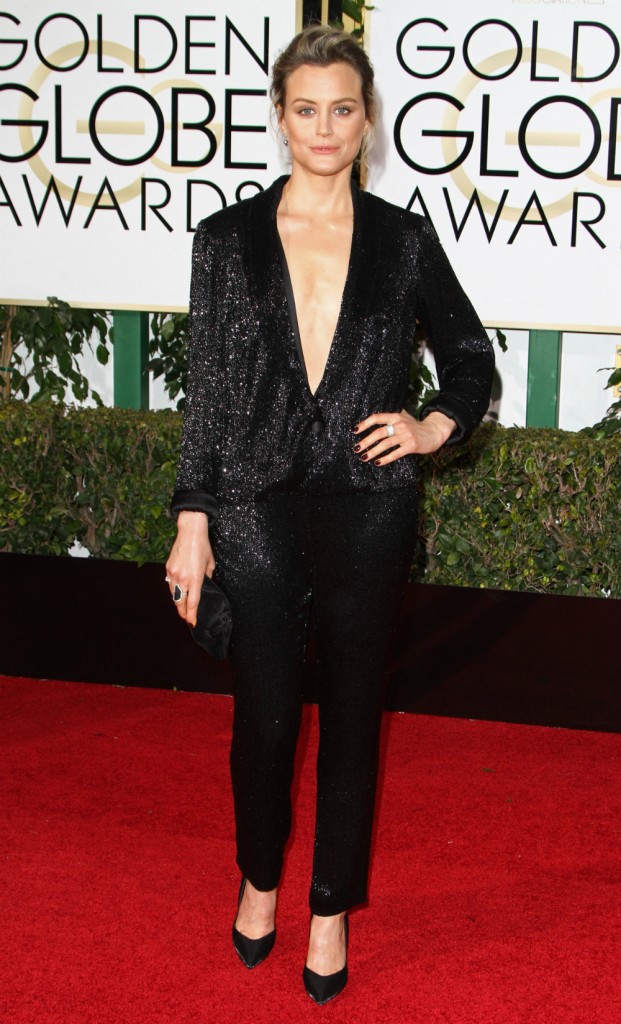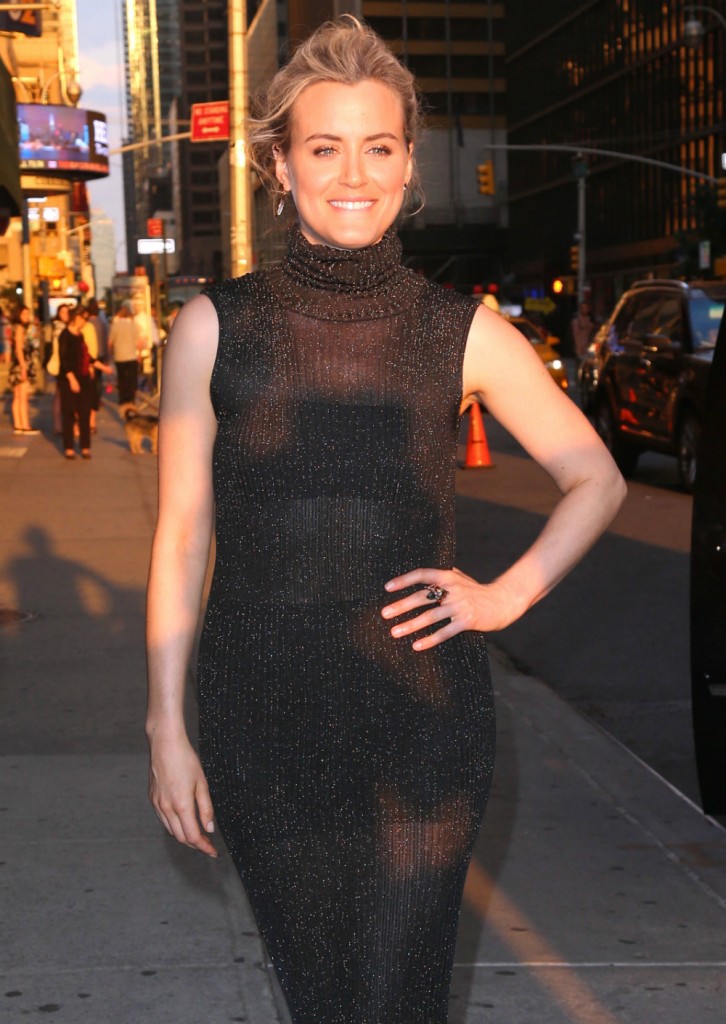 Photo credit: Fame/Flynet Photos