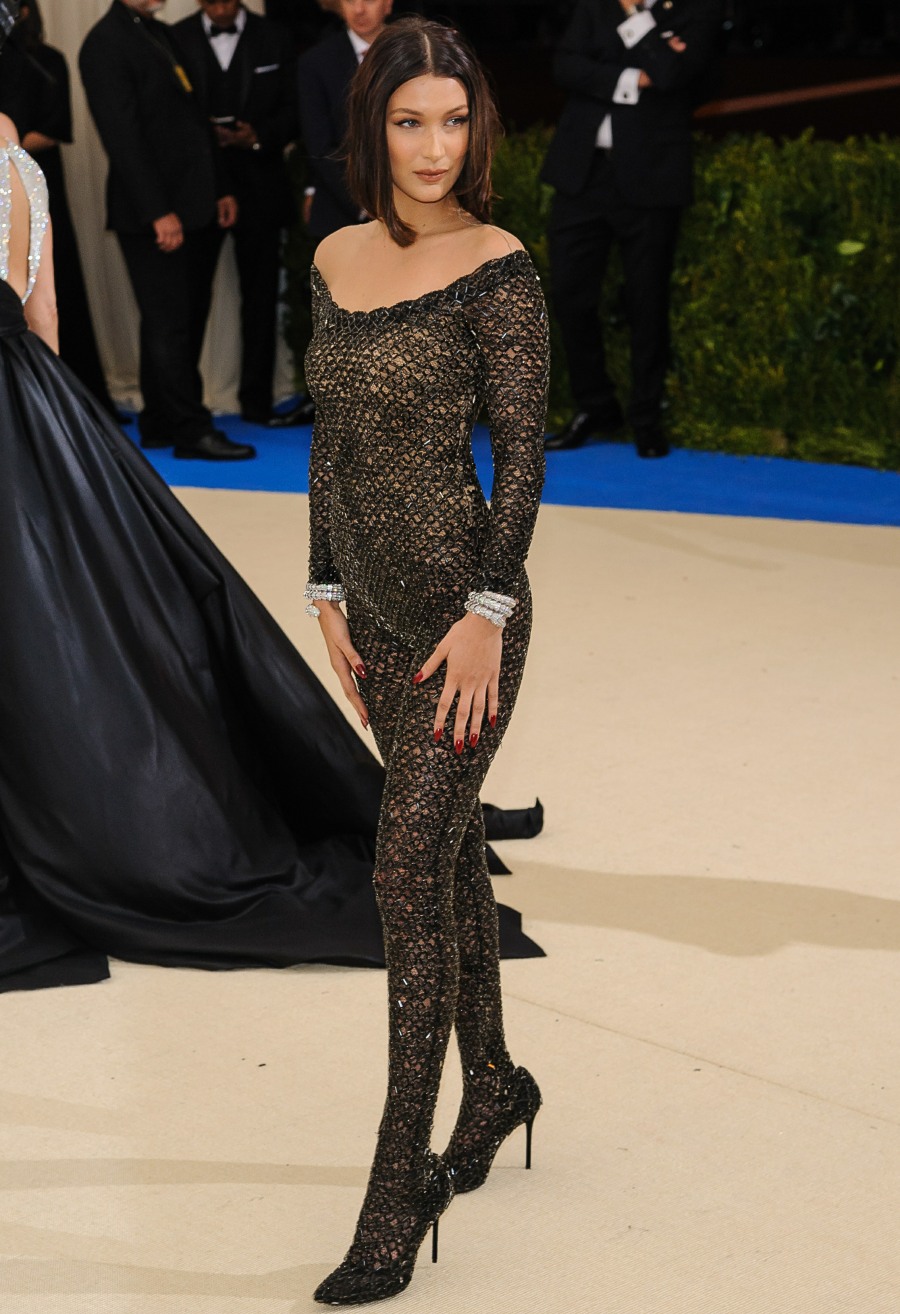 Both of the Hadid sisters rolled up to the Met Gala without boyfriends. While Gigi has a boyfriend (Zayn Malik), there were photos of him in a wheelchair over the weekend, so I guess he didn't want to literally roll up to the Met Gala. As for Bella Hadid, she's still single following her breakup with The Weeknd. At last year's Met Gala, The Weeknd and Bella came together and walked the red carpet and everything. This year, The Weeknd came with his new girlfriend Selena Gomez. Which is probably why Bella turned up to this year's gala in an Alexander Wang-designed leotard/bodysuit. It's crazy how exposed she is. But… I bet she was pretty comfortable in that.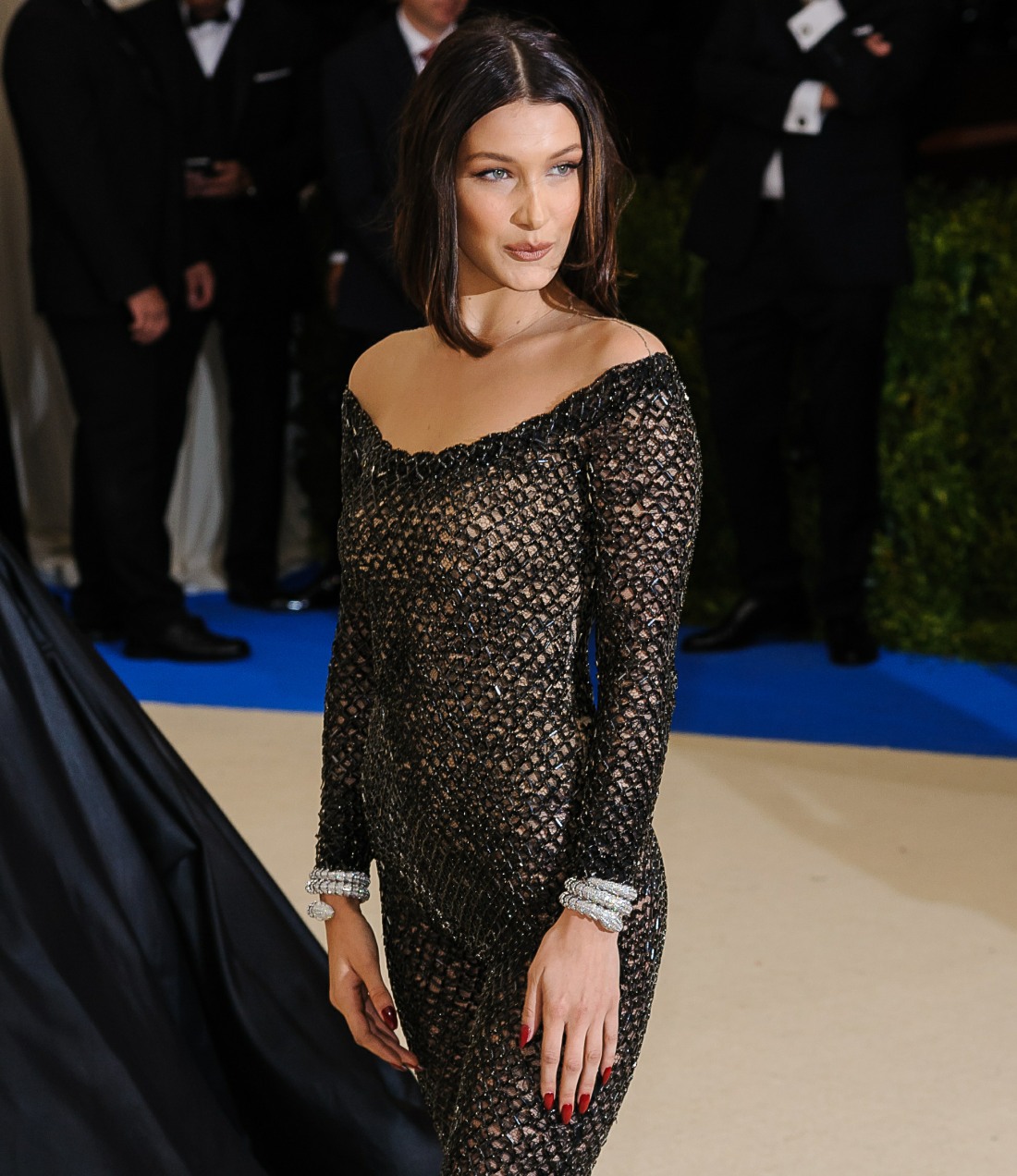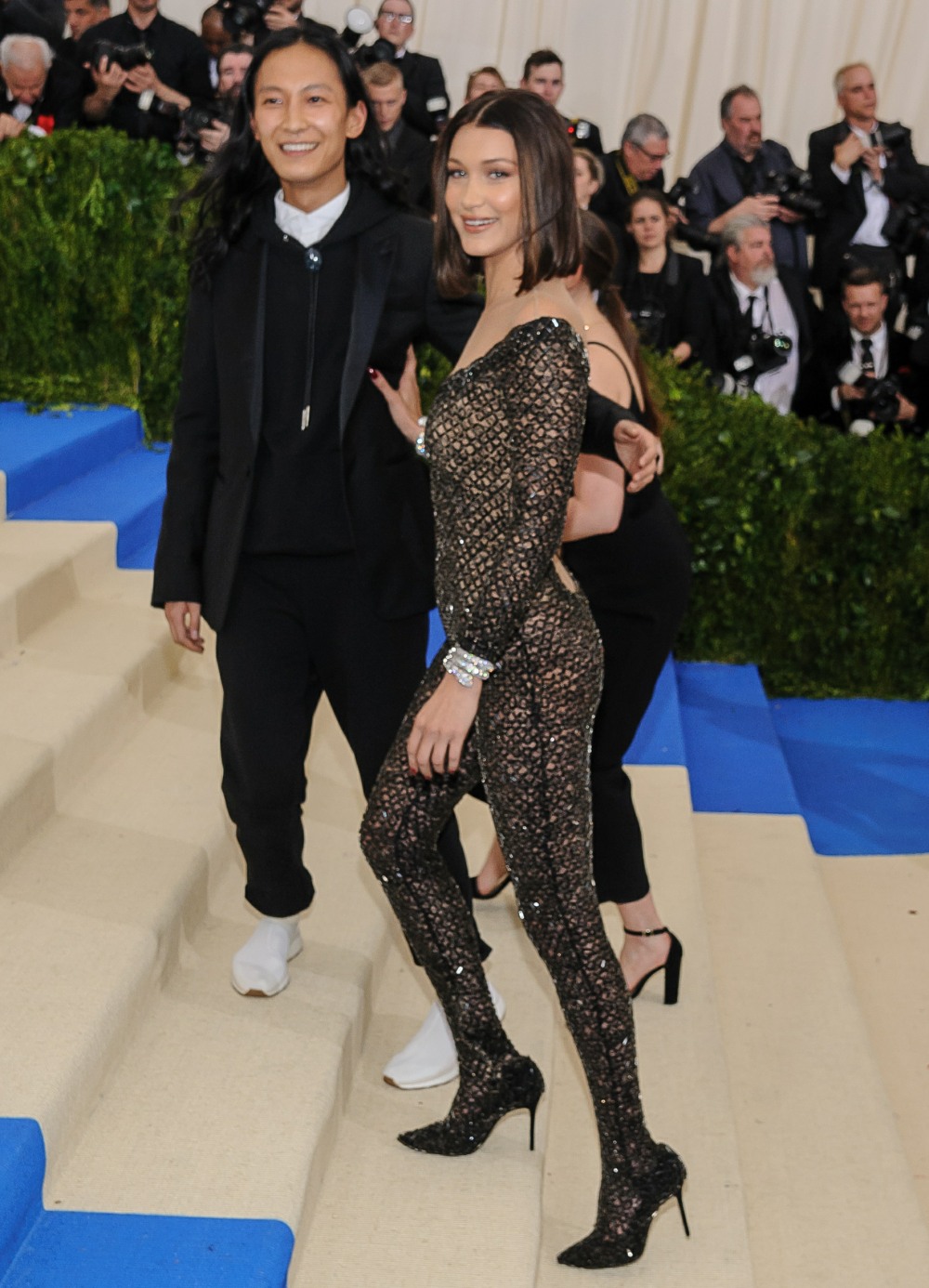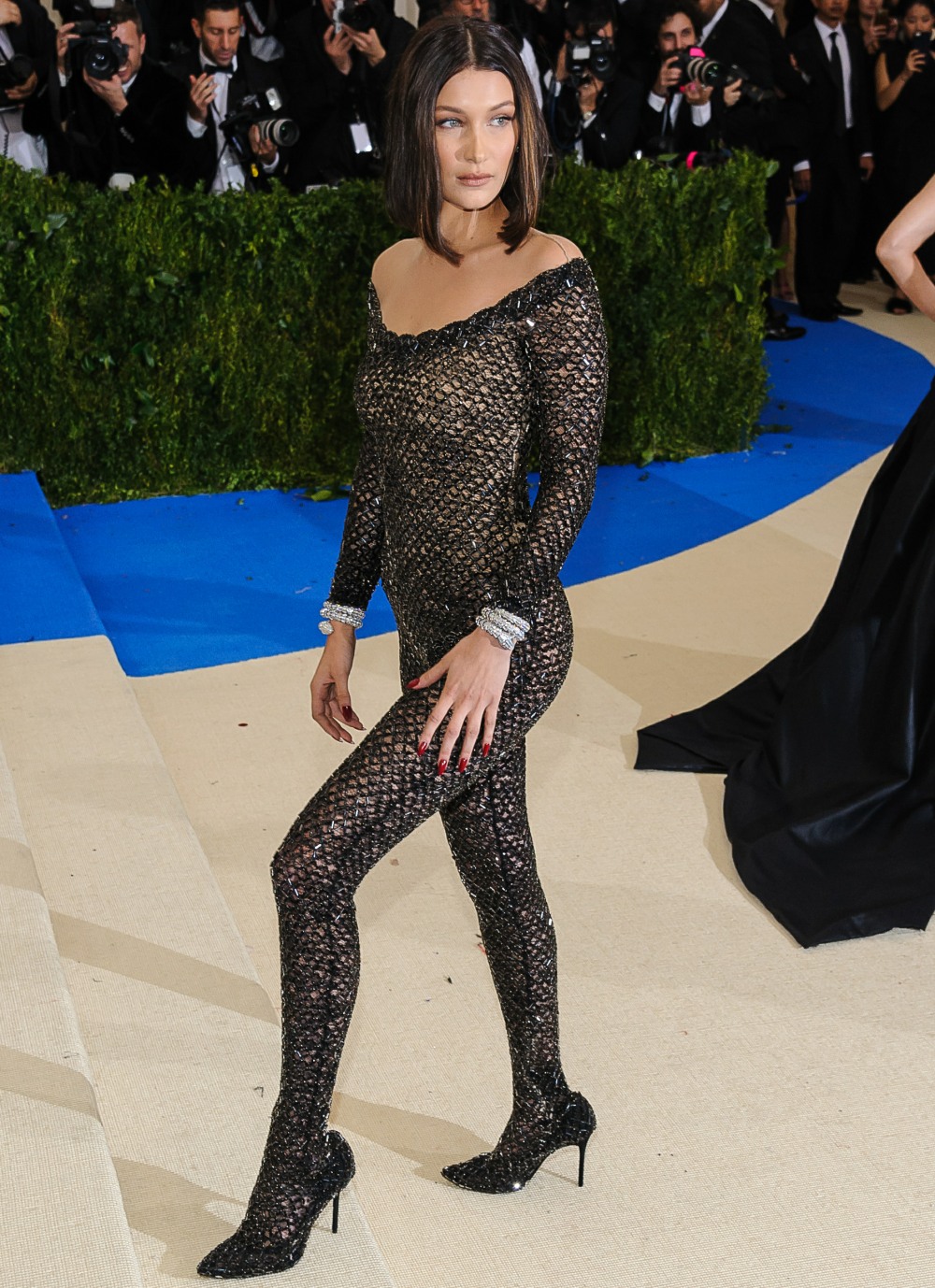 Gigi Hadid has her own capsule collection (or whatever) with Tommy Hilfiger, which is why she wore Hilfiger to the Met Gala. She also got her brother Anwar and her mom Yolanda to wear Hilfiger too, but no one cares about them. Part of me likes that Gigi went so big, even if I absolutely loathe this dress. It's crazy, it's not cute and it's huge. It "fits" at the Met Gala, basically. But here's the thing: WHY BEIGE??? Would this have been better/more dramatic in another color?
Photos courtesy of Getty, WENN..