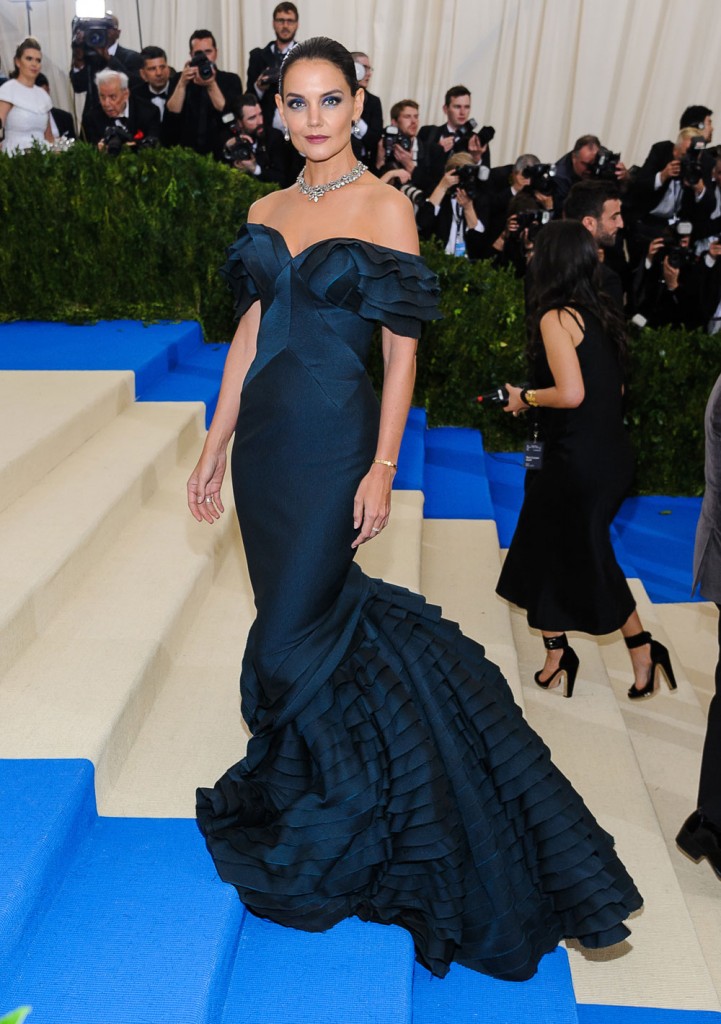 Katie Holmes was in Zac Posen last night and she came with Posen as her date. I have a confession to make – remember when I gushed over Zac Posen's purses in this Kendall Jenner post a couple of weeks ago? Well I bought this one from Off 5th. It's not very practical because the sides flap open and it has just one inside compartment but it's gorgeous and I love it. So I'm a Posen apologist. I know that about half of you didn't like the princess gown he created for Claire Danes at the Met Gala last year, but it was one of my favorites. So to me this is a great gown on Katie but totally underwhelming. It's just a very nice fishtail gown with a tiered ruffled train and tiered sleeves. The top isn't even fitted properly, like it was intended for another woman and Katie got it last minute. I expected more from him, frankly. Katie's jewelry is amazing and her makeup is very good too. I shouldn't like smudged blue eyeshadow but somehow it works.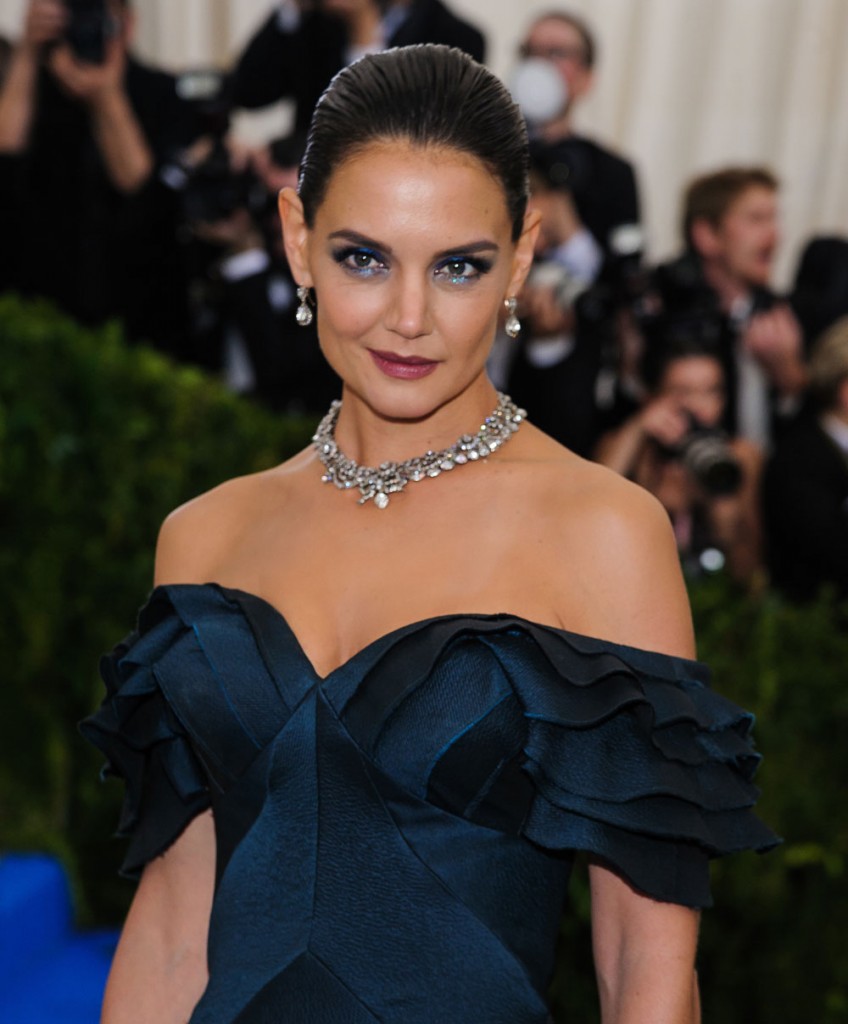 Zoe Kravitz was in Oscar de la Renta and I like her styling but this dress is meh to me. It's just a pink satin off shoulder gown with a cape and train and some black floral poofs stuck on it. It has drama but I feel like we've seen this several times before.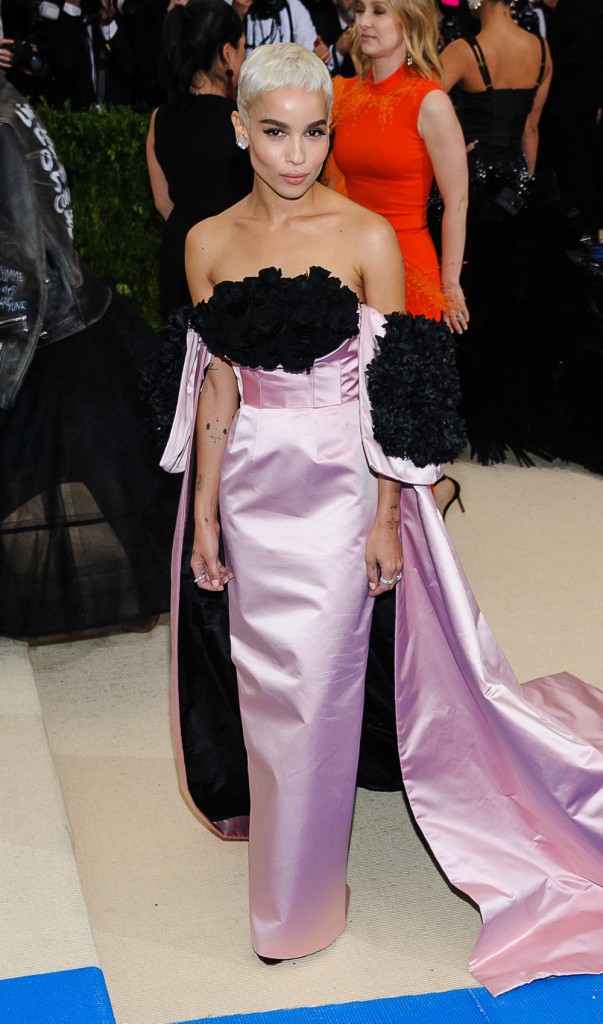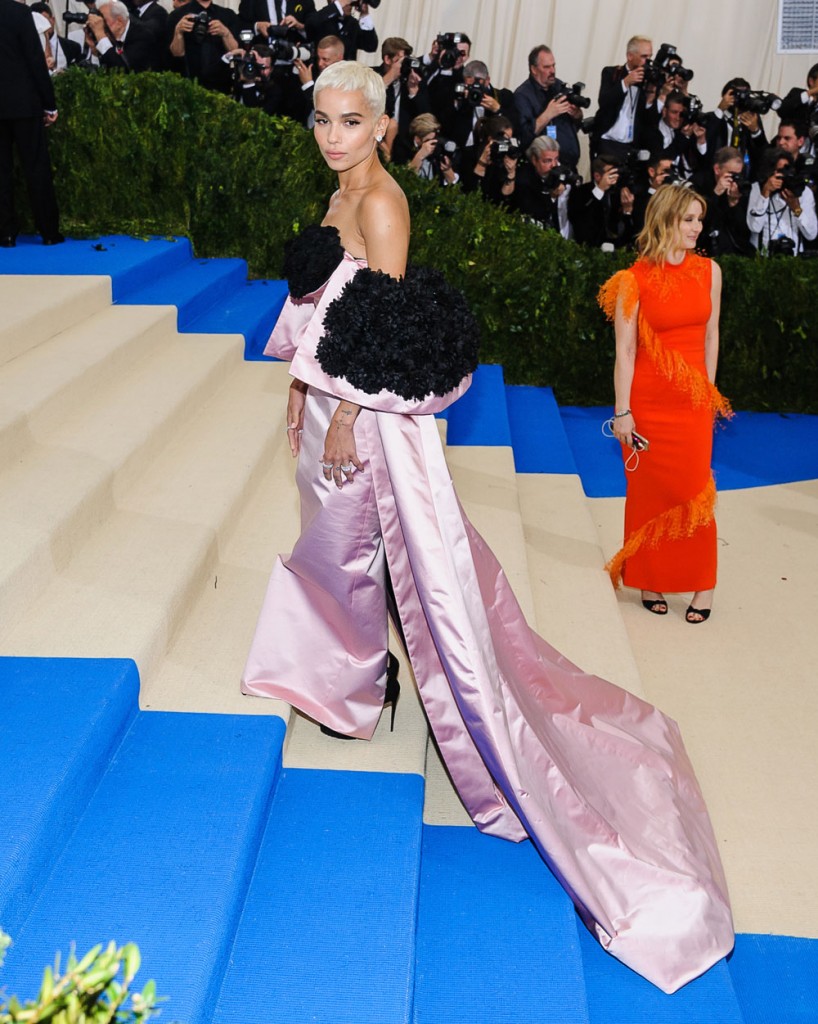 Daisy Ridley was cute in an Oscar de la Renta gown featuring a black tank and a bold black and white floral print high-low skirt. This is lovely but it's more for a lesser awards ceremony than the Met Gala. It doesn't really fit the theme. They were raving over her topknot on E! Her hair does look very cool and I just love her makeup. Some of the cat eye looks last night were to die for.
Photos credit: WENN and Getty