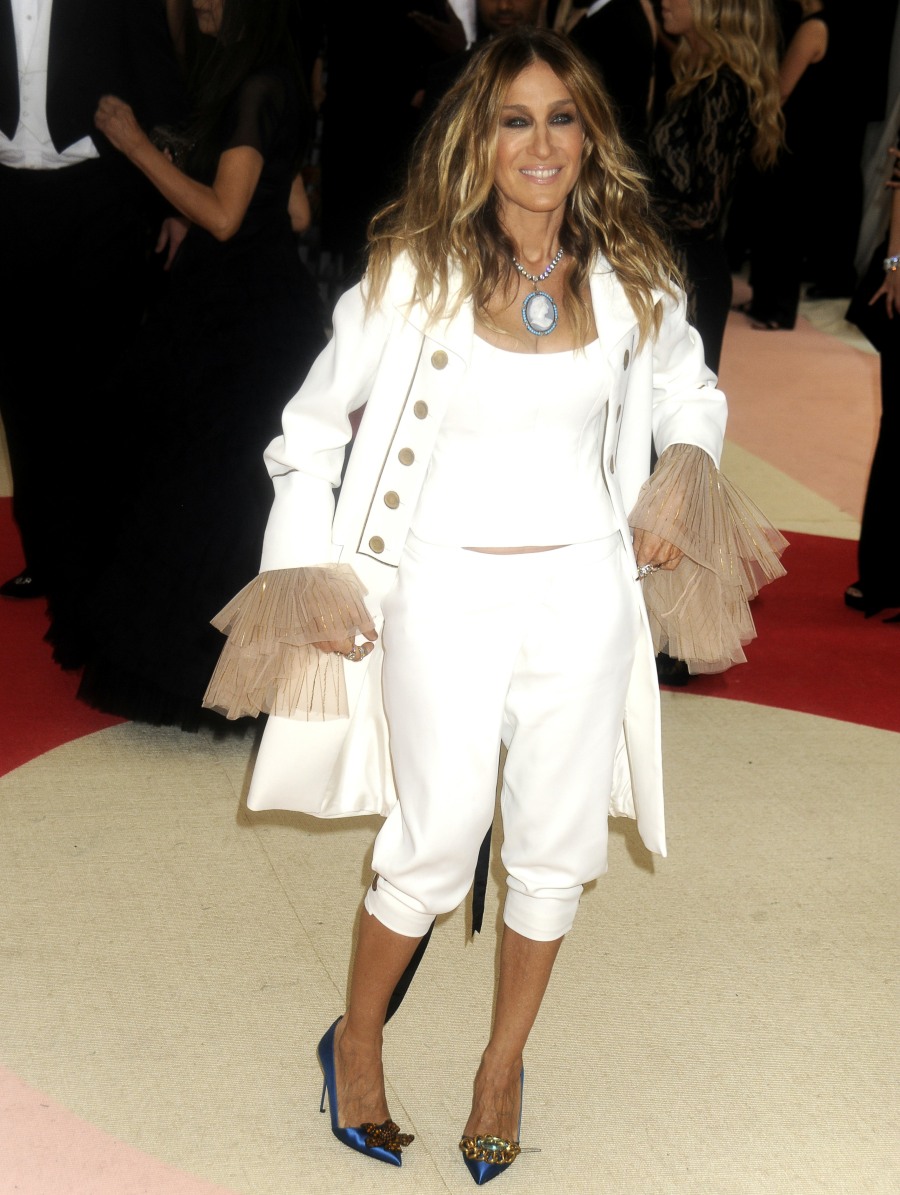 Last year's Met Gala gave us a buffet of gossip about many different celebrities, plus it was the jumping off point for The Glorious Tiddlebanging, so the 2016 Met Gala will always have a place in my heart. The theme of the 2016 Met Gala was fashion and technology, and the future of fashion. Most people interpreted that as robotics, metallics, precision-machine-cut clothing, that kind of thing. Sarah Jessica Parker took it in a different direction, and she wore what looked like a deconstructed costume from Hamilton the musical. People were like "WTF?" and "Did she not understand the theme?" SJP heard those comments and she went a little bit crazy trying to defend her choice and her thought process behind it.
I bring up this piece of Met Gala gossip history because I think it's the reason why SJP didn't come to this year's Met Gala. SJP was truly upset that people didn't "get" her outfit last year, and she was so discouraged that she didn't even both going to what is probably her favorite annual event.
If you can count on one person to take the Met Gala dress code seriously, it's Sarah Jessica Parker. Every year she wears something that perfectly honors the exhibit (usually accented with a towering headpiece) because, as she puts, she's a "stickler for the theme." So with something as avant-garde as "Rei Kawakubo / Comme des Garçons: Art of the In-Between," we had no doubt she'd respect the theme in her own creative way. But we waited and waited and waited for all the celeb red carpet arrivals only to discover SJP was nowhere to be found!

The actress usually arrives alongside her Met Gala buddy, Bravo's Andy Cohen, but both were unusually absent from the notoriously long staircase. They both made no mention to the annual event on either of their social media pages all day, and according to a source, the actress decided to "skip to stay and work on her HBO series Divorce."
Yeah, right, "work on her HBO series." Please, she would move heaven and earth to attend the gala! Or, she would have before we sh-t all over her outfit last year. This is apparently the first time she's skipped out on the gala since 2010. You know what makes me feel genuine sadness? SJP didn't make a big song and dance about not going to the Met Gala this year. All of the Lena Dunhams, Amy Schumers and Gwyneth Paltrows get to sh-t all over the gala and they still turned up, even though they wanted to let everyone know that it is THE WORST and THEY DON'T WANT TO BE THERE. SJP never played that. She always wanted to be there. She always cared about the theme and she's always cared so deeply about fashion as art. Now I feel like she's still nursing a really big grudge about no one liking her outfit last year. Poor SJP. Come back next year, girl!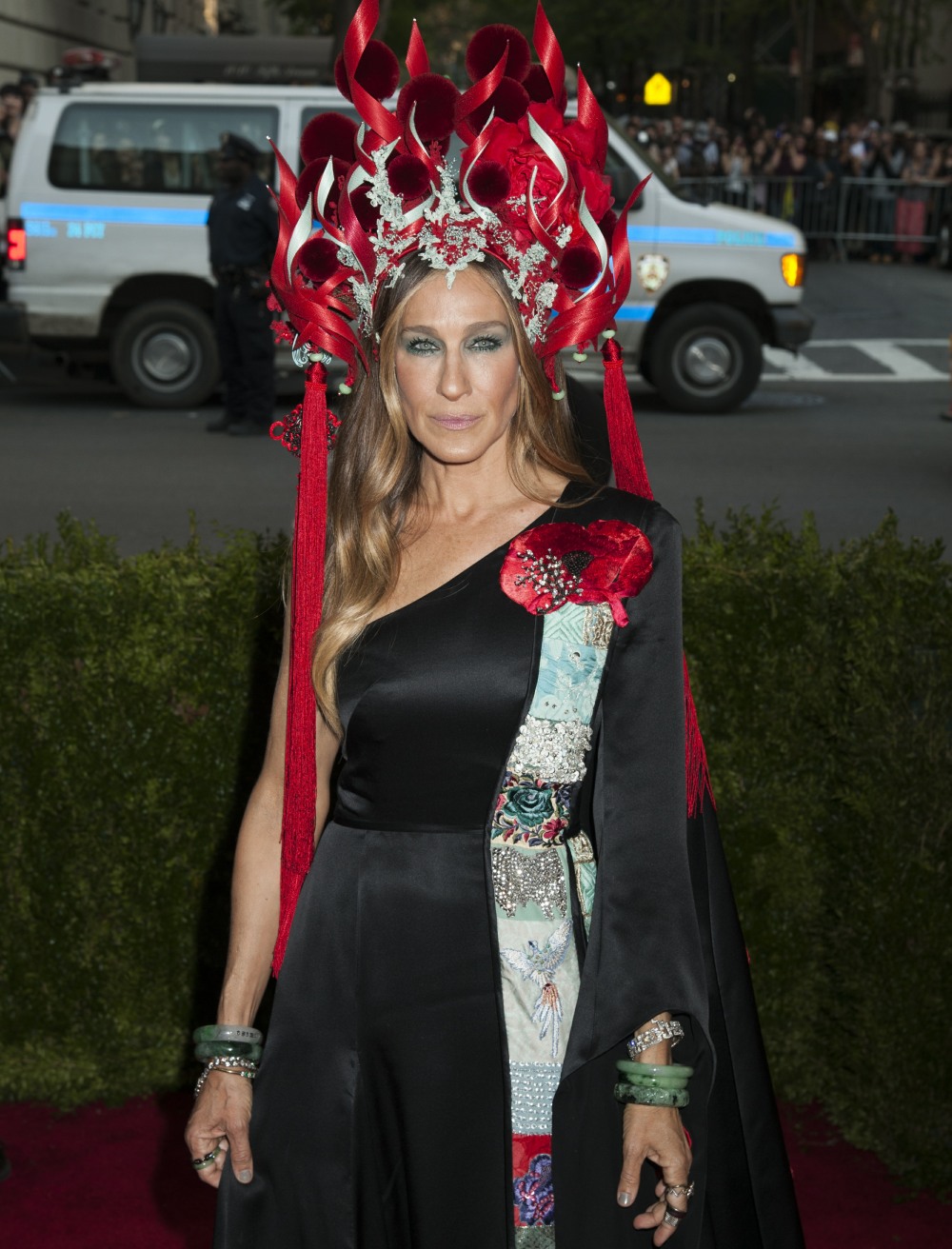 Photos courtesy of WENN.