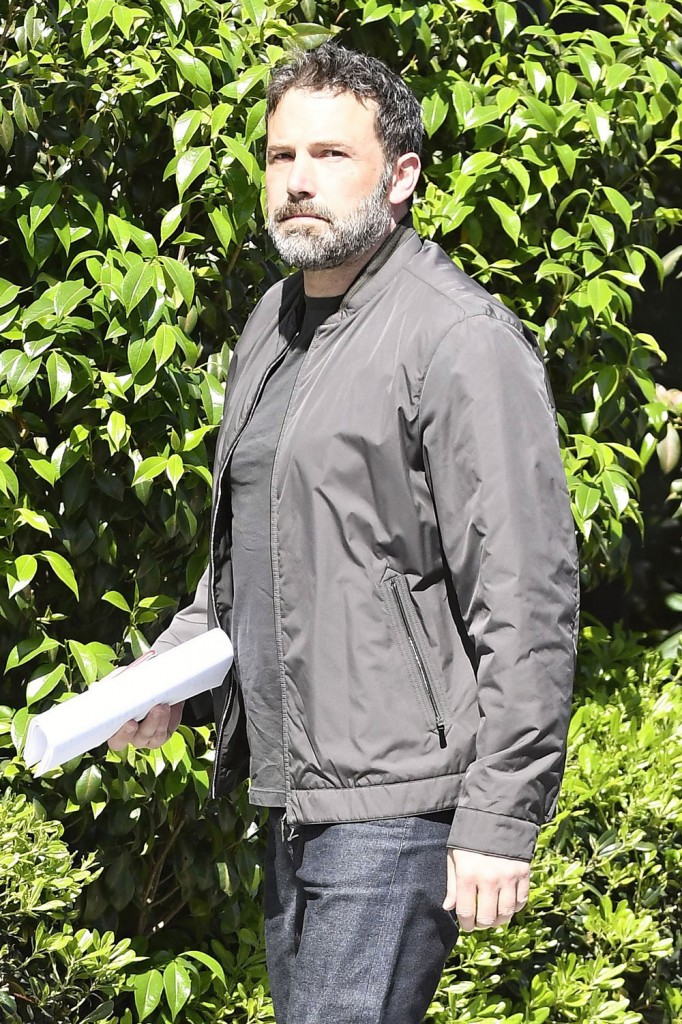 For the five people who will actually care about this story, Ben Affleck has moved out of the guest house on his family's estate and is transitioning into a nearby home. This is probably the same home he was renting from Brooke Shields when he got busted having the nanny visit him at night, but we're not supposed to remember that at all. We're meant to think this is the first time he's moving out and that its all happening according to plan, which seems to be the case PR-wise at least.
E! News has learned that the actor is moving out of the family home.

Moving trucks and vans were spotted outside of the family home earlier in the day.

"He found a house close by," a source tells us. "They are both excited for the next step and they are happy that they have two loving homes for the kids."

---

According to a source close to the actress, Affleck plans to have a daily role in their kids' lives and will be just as involved as he always has been. "They will continue to spend holidays together and take family vacations," the insider said. "Nothing is going to change from the past two years, other than that he will be living in a separate house nearby."

As for his former wife of 10 years, Garner is "very supportive and they remain very amicable and friendly," the source added. "There wasn't any arguing or divvying up of property. She was very easygoing with the whole thing and they both want what's best for each other." According to the insider, Ben even consulted with Jen on where he would be living and made sure that she felt the kids would be happy there. Of course, their two daughters, Violet and Seraphina, and their son Samuel continue to be their main priority, "They didn't want to alarm the kids or have them feel like Ben was leaving, so he has slowly moved out over time. But, as of Monday, he will be living at his new home," the source explained. "They really want the kids to continue with their same routine and have assured them that that's not going to change. However, in the next few weeks, they will start to spend regular time at Ben's house as well."

The physical separation also marks a new chapter in their romantic life. "Being single is a whole new world for Jen. She isn't used to not having the kids around and being able to focus on herself," the source said. "She is interested in dating, but it's not a major priority. The kids will always come first. If she happens to meet someone, then she is open to that as well. But, she isn't going to set her sights on finding someone." Meanwhile, Affleck wants to dip his toes in the personal waters. "Ben is interested in dating," the source elaborated. "He feels ready to date and will be putting himself out there."
So this is preparing us for Affleck to get caught by the paparazzi with a new woman, right? There have been rumors that Affleck is still seeing that nanny, Christine Ouzounian, during his visits to New York but I can't verify that at all. If so, it would be profoundly stupid considering how she went public to the press and kept calling the paparazzi on herself. Affleck is nothing but an idiot when it comes to that department. I hope he's still going to sobriety meetings and/or seeing a sober coach/therapist. He's about to have a whole lot of freedom.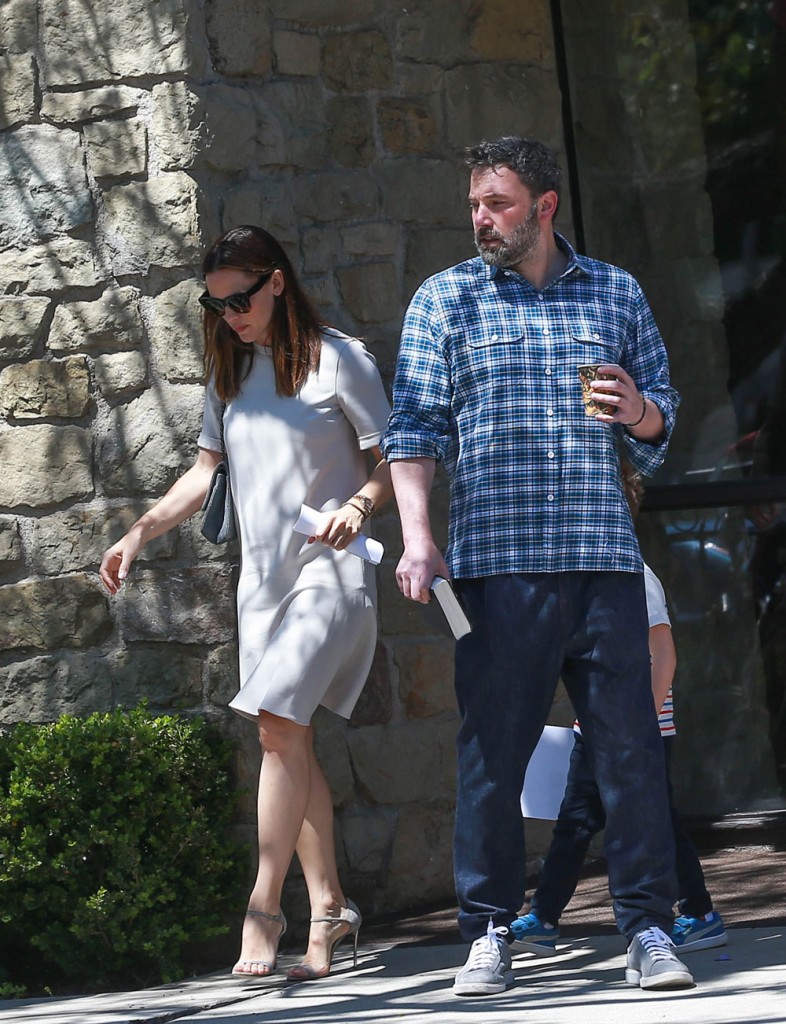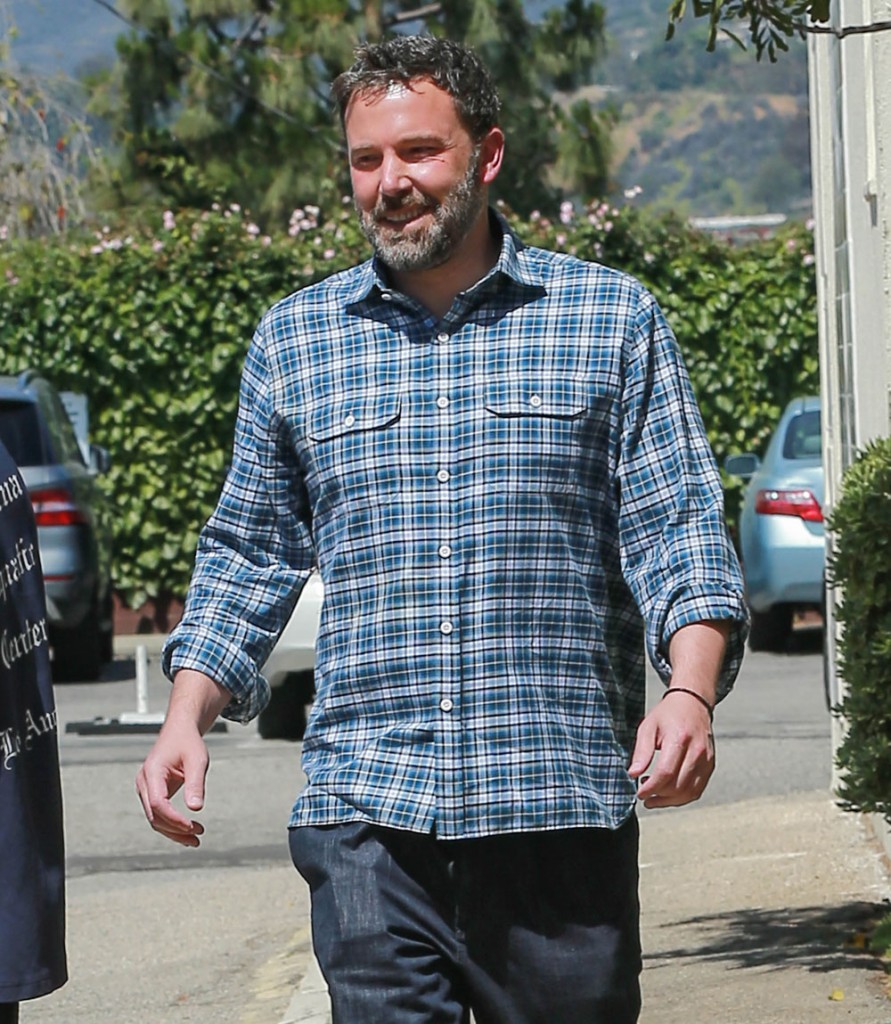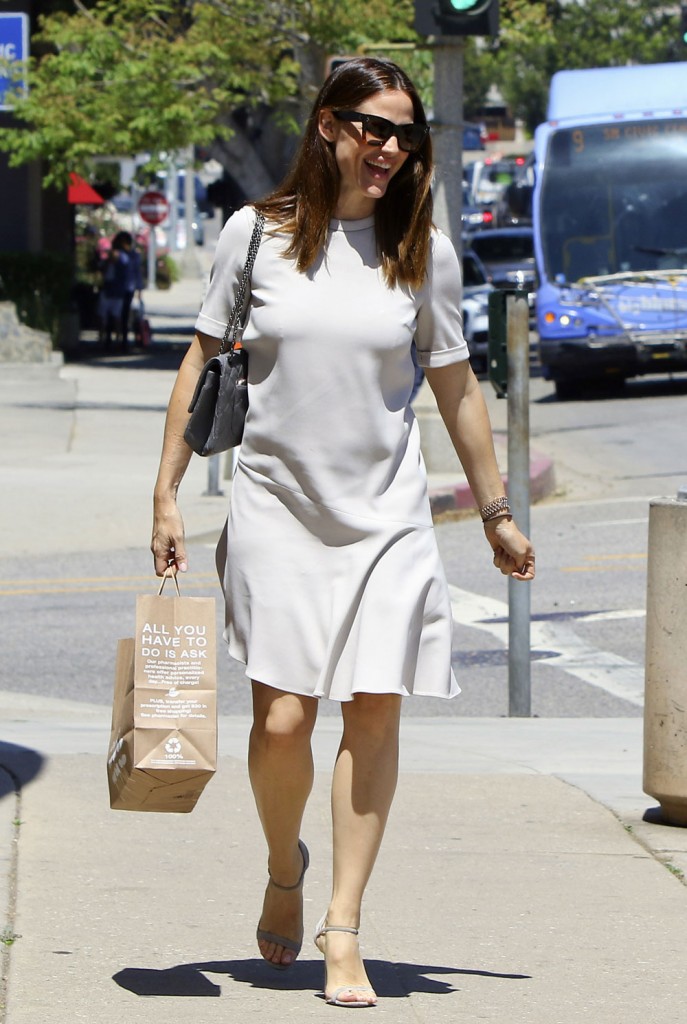 These photos are from 4/30 of the entire family outside church and running errands and from 5/1. Credit: FameFlynet