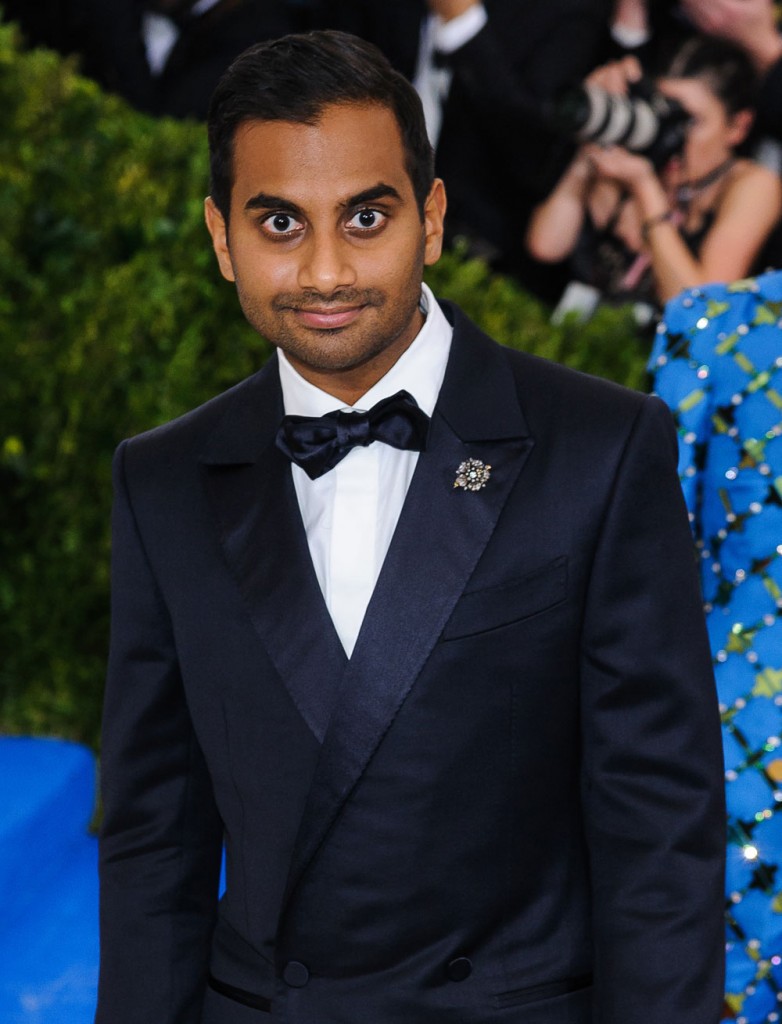 Master of None, Aziz Ansari and Alan Yang's incredible Netflix series, is coming back on May 12. I can't wait as it's been way too long since we've seen that excellent show and the good news is that it's getting overwhelmingly positive reviews for this second season. New York Magazine has a profile and interview with Ansari that's well worth reading if you're a fan or just if you'd like to know more about him. He spent some time in Italy ahead of this season in order to gain experiences for the show, which follows his character's trip to Italy to find himself. I won't give you any additional spoilers but be warned that if you haven't seen the first season and want to avoid spoilers you might want to skip this interview. This isn't a typical show where spoilers will ruin it for you though. Each episode is complete on it's own so it's the rare show you can with that special someone and then not feel like you're show cheating on them when you watching it without them. (This is an actual concern of mine.) Here's some of what Aziz told NY Mag:
On how things have changed since Baby Fists was elected:
"Does seeing someone who looks like me starring in a show now mean something different than it did a year ago? Yeah, I would agree with that. But this show is not about, 'Oh, Aziz is back to give the finger to Trump.' "

On his show's vision of America:
"Look, if there are kind of like these two visions of America, our show definitely takes place in the other America. I mean, there's one white guy around every now and then. Most of the time, you're following me, a brown guy, and I'm doing stuff that brown guys don't do in the other vision of America. I'm not just working in a convenience store serving white people sodas. I'm not part of a sleeper cell. I'm not giving my white friend dating advice and totally inept with women, like, 'Ooh, I've never seen a bra before!' This show is firmly rooted in the other path the country is headed toward."

On Muslim representation on TV:
"If every time you see a Muslim person, it's the f-king guy from 24 or Homeland, yeah, it's going to shape your opinion of all these peopl. If every time you saw a Muslim person on TV, and it's my dad, you'll be like, 'These goofy people! They're probably gonna ask me for a bite of my sandwich.' I don't think Islamophobic people have hate in their heart. I'm not saying it's justified, but representation is part of the problem."
Aziz also talked about representation and diversity on his show and he said it was just representative of his friends in general. "When we have dinner with our friends, 40 percent of the people at the table are already going to be an Indian guy or an Asian guy." Aziz and Alan tackled that issue in season one's excellent "Indians on TV" episode, and advance buzz on season two is that the "Religion" episode, where Aziz explores his Muslim upbringing, is particularly good.
Vogue Magazine also has a "73 questions" video interview with Aziz. You see inside his house and his style is very midcentury modern, which I love. I want to hang out there, but more than that I want to spend time with Aziz because he's hilarious. He said that Amy Poehler's kids call him "turkey sandwich," which sounds too random to make up, and that he tries to keep his phone far away from him, probably so that he's not as addicted to it. In the Vulture piece they open with Aziz asking everyone where his phone is. He also shows off his Italian skills in the video, which he learned when he was in Italy. He's asked about the most amazing gift he's every received and he says "my kids" but then admits he doesn't have any. I missed him!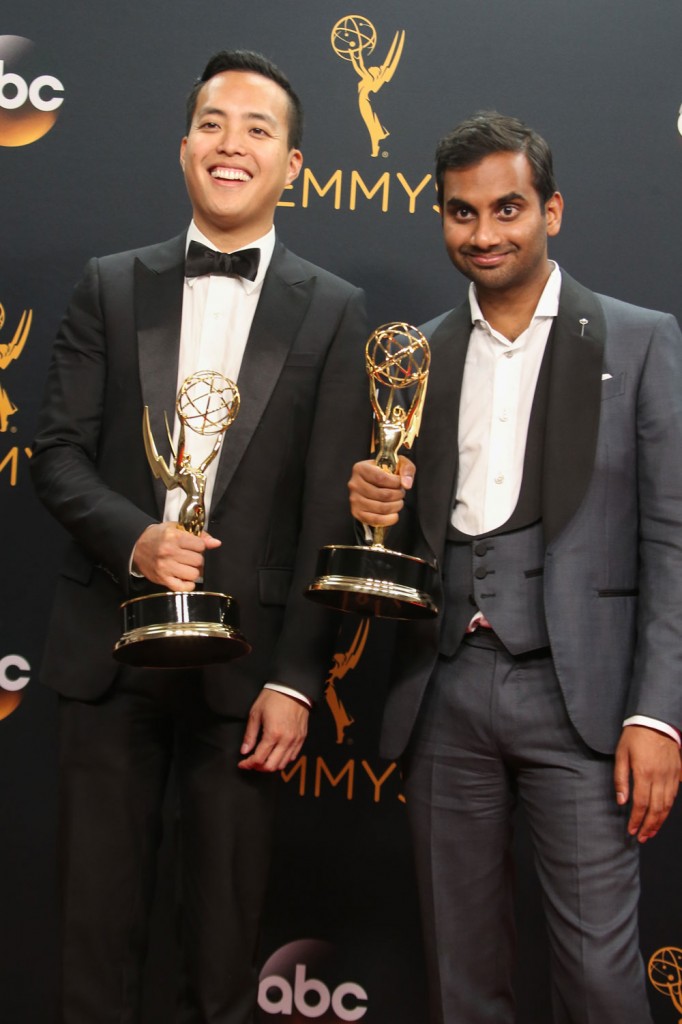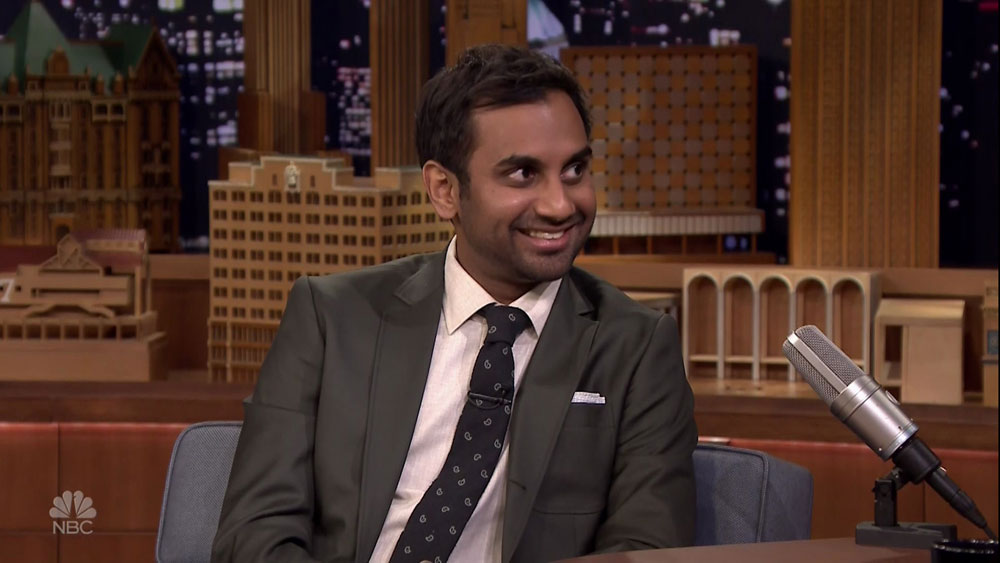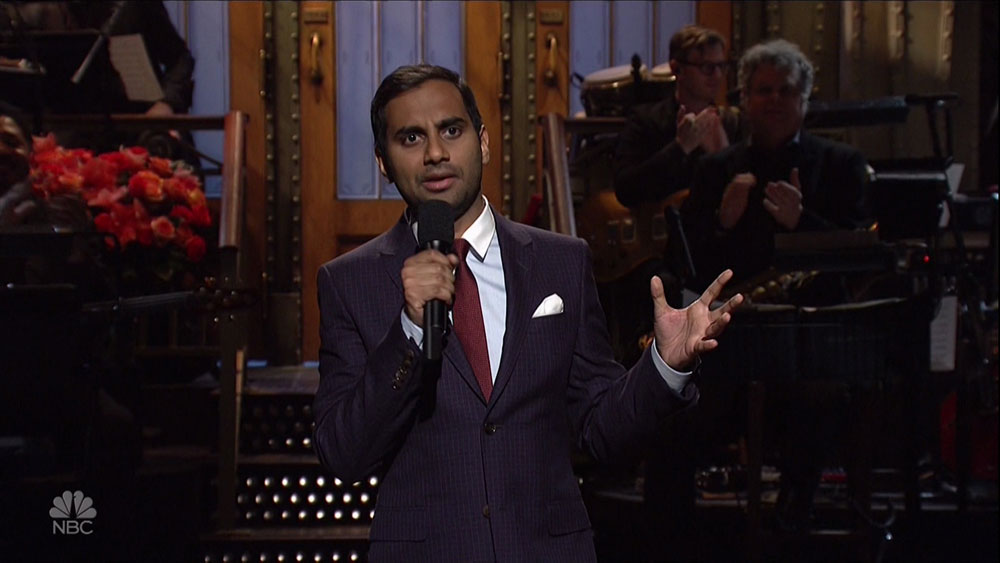 Photos credit: WENN