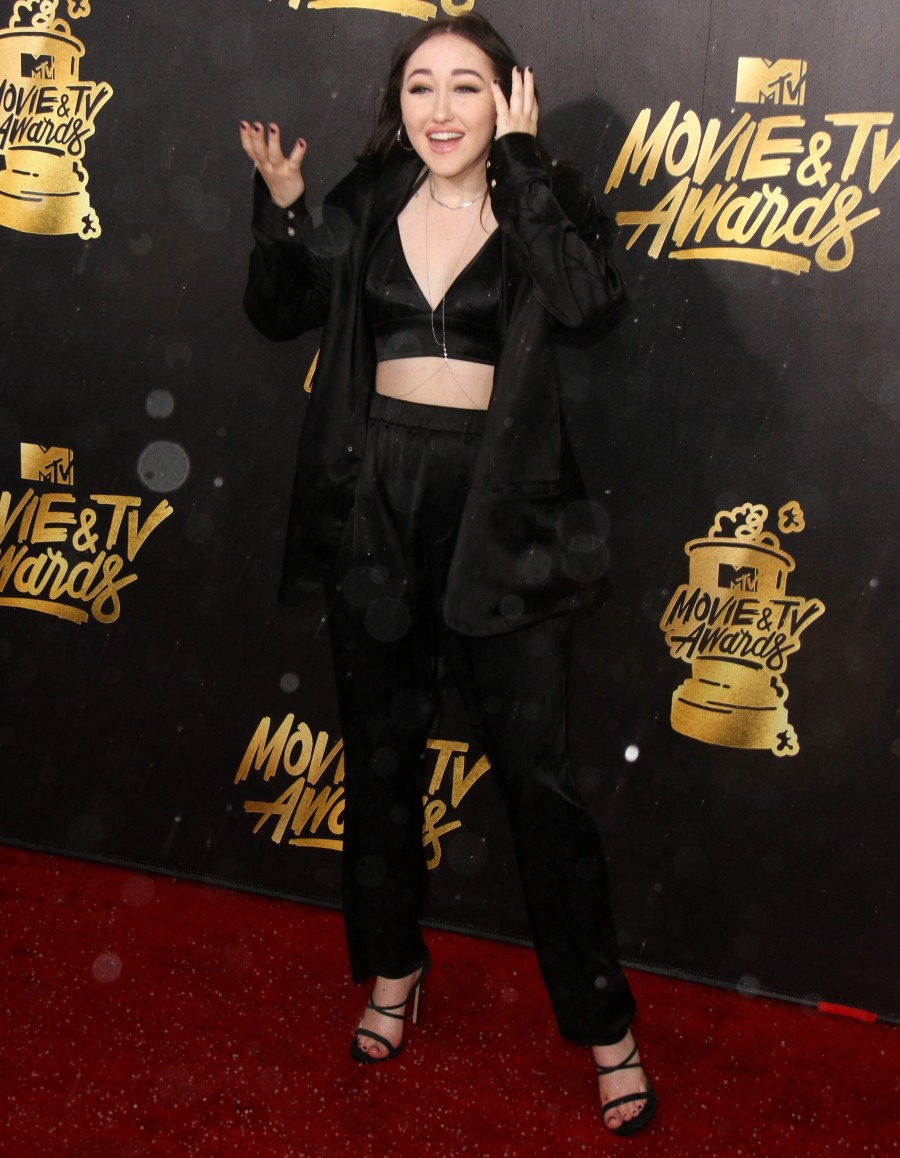 At most MTV Movie Awards – now called the MTV Movie & TV Awards – they always get a few musical acts to perform. Even though it's not the VMAs, people have come to expect live music. The problem, perhaps, is that most musical acts would prefer to perform at the VMAs, not the movie awards. Which is possibly one explanation for why Noah Cyrus – aka Miley Cyrus's little sister – was selected as the first performer of the night, not counting Adam Devine's completely off-key song-and-dance opening number.
To say that Noah Cyrus sounded like a cat being strangled is frankly insulting to cats. I think this was probably the math done by MTV – MTV executives were like "we want to keep our existing relationship to Miley Cyrus, especially considering that she has a new album coming out, and a good way to keep Miley at the table is to give her little sister a gig." MTV probably hoped that Noah would have a half-decent voice and that no one would be embarrassed. No. This is what happened:
This is what happens when you tell every little girl that of course she can be a singer/dancer/celebrity. This is the kind of performance I would expect from someone's kid sister during a family's talent-show night in the rec-room. The fact that it was on MTV… my God. Something nice… ugh, she's only 17 years old. Maybe she was nervous? Also: Noah wore Baja East on the red carpet.
This was the other big musical performance: Pitbull, Camila Cabello & J. Balvin doing "Hey Ma." Compared to Noah Cyrus, this was not bad at all.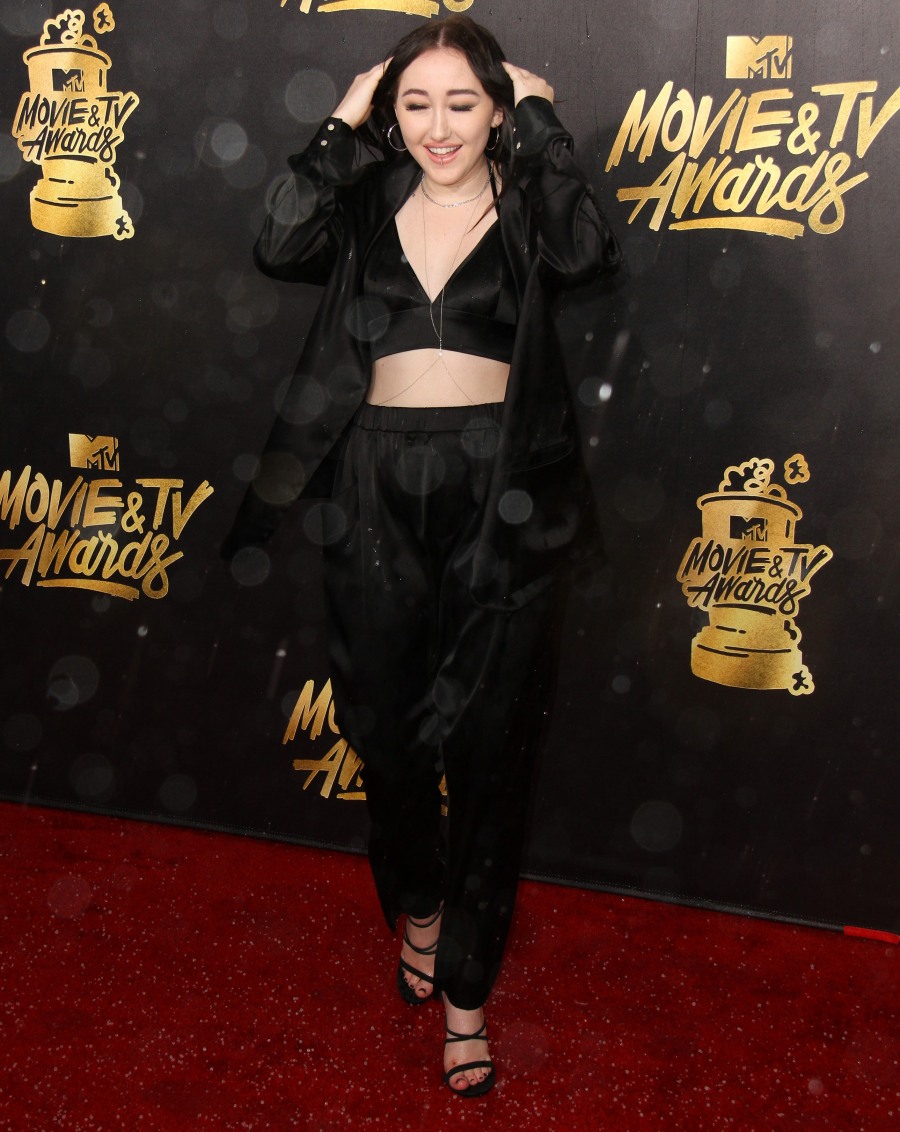 Photos courtesy of WENN.