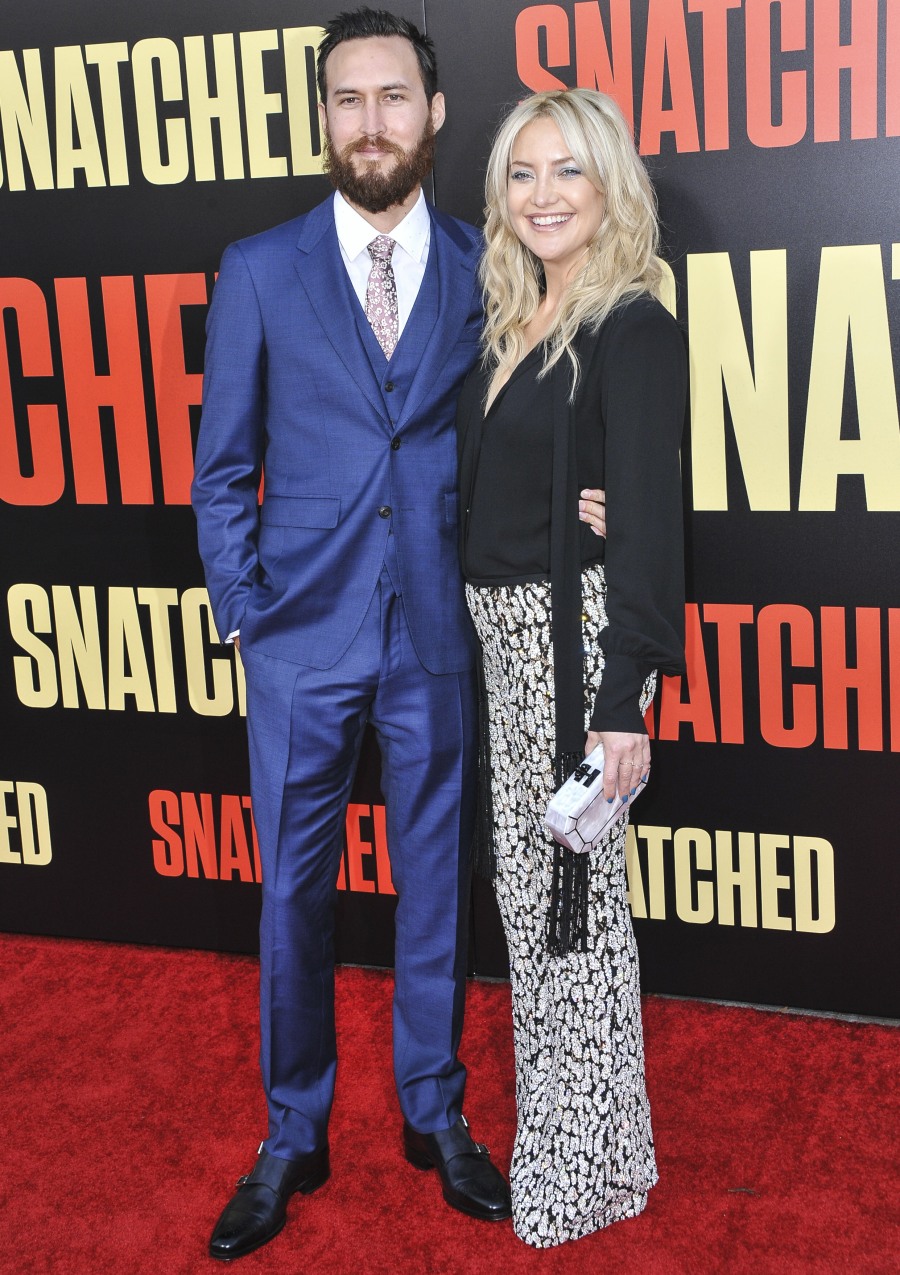 Back in March, you guys yelled at me for saying that Kate Hudson's new boyfriend is "tall" and "handsome in a hipster way." I stand by it! No, not really. Kate has been dating Danny Fujikawa for about three months, something like that. Like seemingly all of her boyfriends, Danny is a dude in a band. And I do still think he's sort of handsome. But I agree, he probably isn't that tall. Last night, Kate and Danny made their "red carpet couple debut" which is the original version of being "Instagram official." Kate chose to make her red carpet debut at her mom's film premiere, the LA premiere for Snatched.
Apparently, Kate was Snapchatting with Danny before the premiere. On the red carpet, they happily posed for photos arm-in-arm, and even did some kisses for the photographers. Kate posed solo and with Danny, and then she posed with her mom and dad. And looking through all of the photos… does anyone else think she looks a little bit "bumpy"? She's a tiny woman, so I would imagine that if she eats a big lunch, you can probably see it. But a pregnancy might also explain why Kate and Danny are already red-carpet official just a few months into their relationship. I said at the beginning that Kate would probably be pregnant by Christmas too! Whatever is happening, it's happening fast.
Also: the National Enquirer claims that the entire time Kate and Danny have been happening, she's been trying to make something happen with Brad Pitt. The Enquirer says that Pitt turned her down, even though she was pursuing him aggressively. Eh who knows?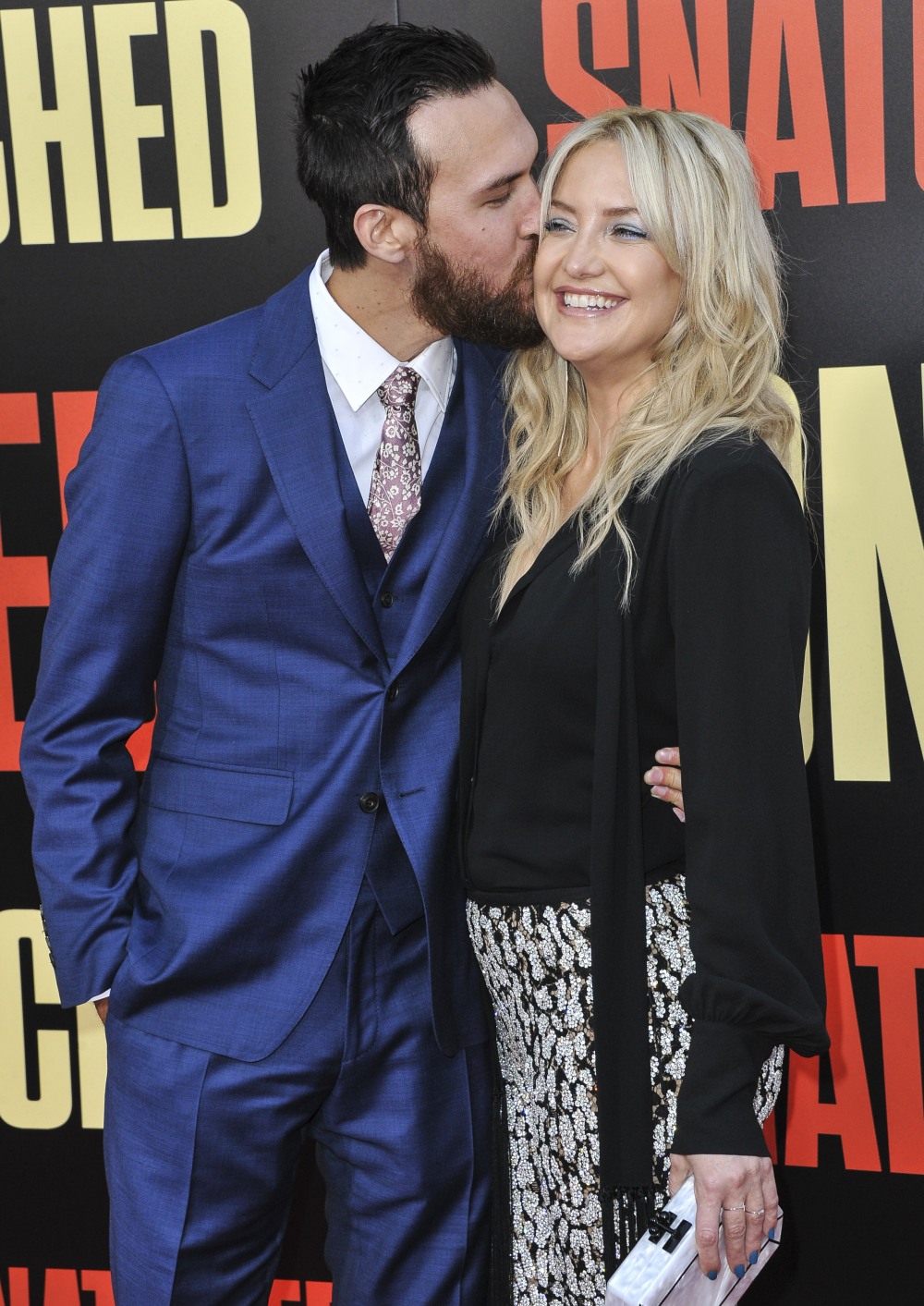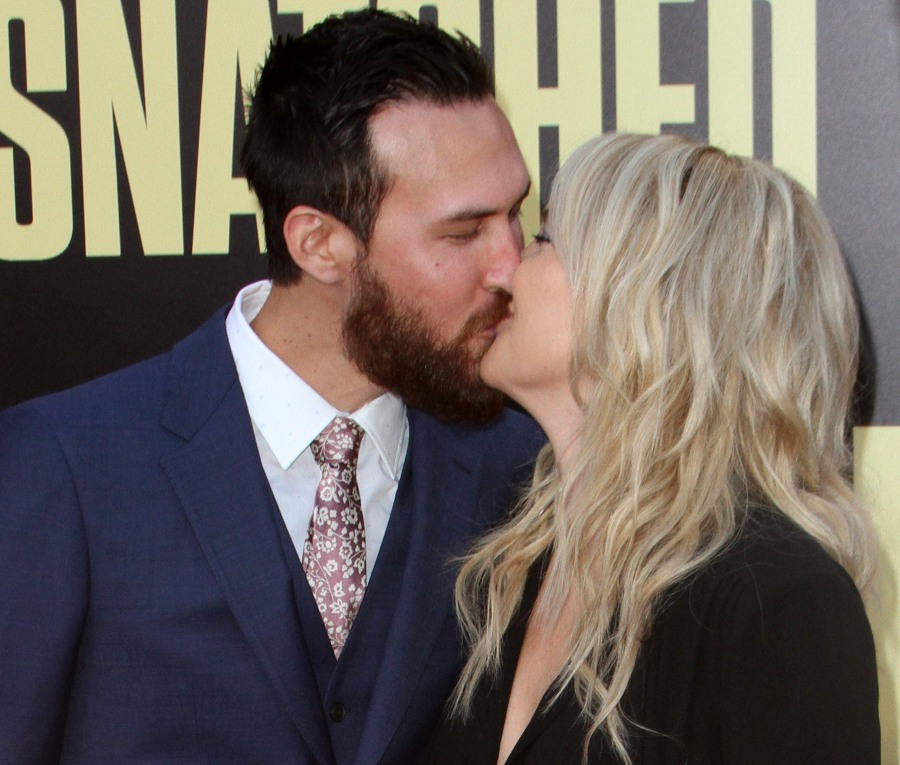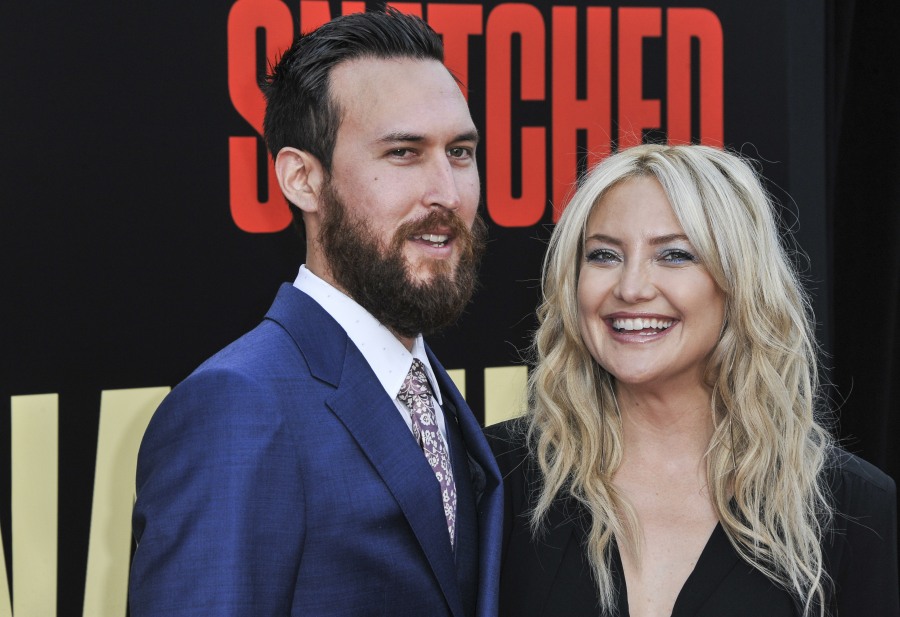 Photos courtesy of WENN.