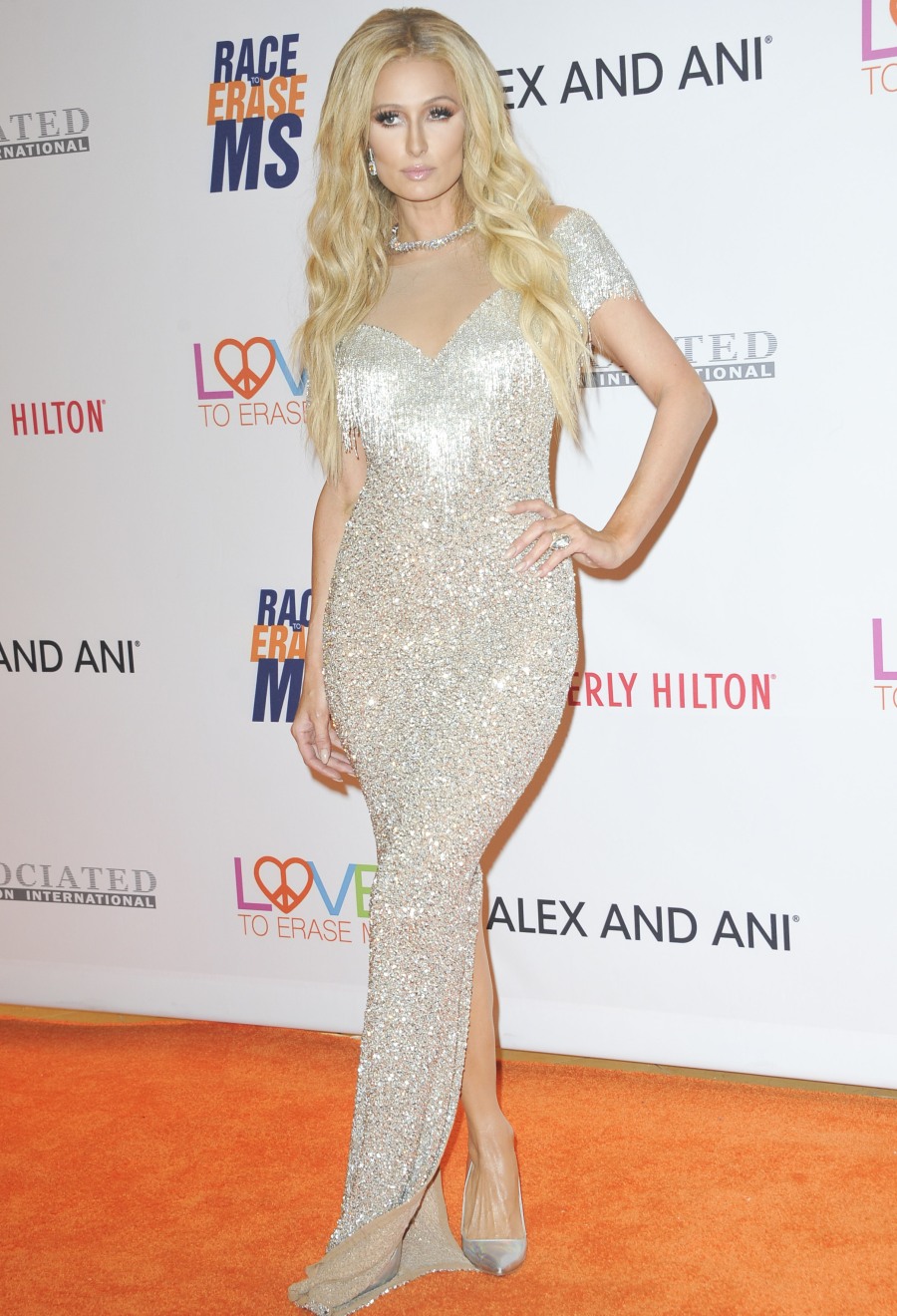 I don't know how to feel about this! W Magazine has a new article called "Paris Hilton Invented Everything You're Doing in 2017, and She Knows It." I clicked on it and started reading it, thinking it was going to be a cheeky, vapid take on the life of Paris Hilton. But it's a real interview, and W Magazine is surprisingly… nice? Like, Paris is 36 years old now and she's "serious" and yet she's the same old Paris. She hasn't changed that much, it's the world that has changed around her. Donald Trump is now in the White House and reality stars are the new movie stars and Paris Hilton did it all first. You can read the full piece here if you want to feel the shift in the space-time continuum. Some highlights:
Her life in the early 2000s: "We started a whole new genre of celebrity that no one had ever seen before…If a beeper had a camera, I would have taken a selfie with it. I think I have a selfie from when I was a little kid, like on a disposable camera."

Her business: This year, Hilton will release her 23rd perfume since 2004—an estimated $2 billion business, according to Women's Wear Daily. She's also currently touring the world as a highly-paid DJ, taking up residence in Ibiza for her "Foam & Diamonds" night in the months of July and August. Her mother taught her to never talk money, but it's been reported that Hilton makes approximately $347,000 an hour DJing, or around $1 million a night. Hilton currently has 50 eponymous boutiques carrying her collections of handbags, watches, sunglasses, fragrances and clothing in nearly the same number of countries, reaching as far as the United Arab Emirates and Asia. Plus, her name is now on two hotel properties in the Philippines.

Famous for being famous: In the beginning, she did this all without a publicist, a stylist, glam squad, or social media. "Nowadays, I feel like it's so easy becoming famous," said Hilton, with a shrug. "Anybody with a phone can do it."

Her crazy, opulent house: "It's my work and I'm proud of it."

On the Kardashians: "I've known the family my whole life. They are all intelligent, beautiful business women and I'm proud of them and the brand they've built."

She's never broken character: "I never really do anything out of character," she said, really trying to think of an instance in which she'd gone rogue recently. Followed by, "I'm always real."

Paris's old style is back and being embraced by a new generation: "To now see things on the runway, and to see girls wearing things that I used to wear is really cool because nobody really dressed like me back in the day… Young people now see what people wore before and want to bring it back…Being in New York and being a socialite, everybody was always proper and kind of plain, and I always wore these fun outfits. People would send me things or I would go down to 8th Street to Patricia Field's and Hotel Venus. I was also hanging out with David LaChapelle a lot, so he would introduce me to all these funky designers."

On reality TV these days: "Nowadays, everything is just so scripted and fake. Everything is planned out. There's nothing real, really. I'm glad that I did it in the beginning when it was organic and fun."

Her business, her brand: "I want to have something substantial and something that lasts. I'm very blessed that I grew up in a family with amazing mentors and businessmen I really look up to, and can get advice from. It just runs in my blood."

On the year 2017: "It's a totally different vibe. I'm more mature now. I hate when people call me a 'former reality star.' I want to be known for my business and inventing a new wave."
I came away from this sort of hate-respecting Paris. That's how much the cultural landscape has shifted, but it's also a genuine credit to Paris, I have to say. I mean, come on: how did Paris Hilton not end up a cautionary tale? How did she manage to find a way to succeed even after she was dethroned and maligned in pop culture? Even when people said she was over, she wasn't. She just kept being Paris, kept traveling and selling her brand overseas and kept being famous for being famous, and now she's like the elder stateswoman of our lurid and self-obsessed pop culture. As I said, I hate-respect it.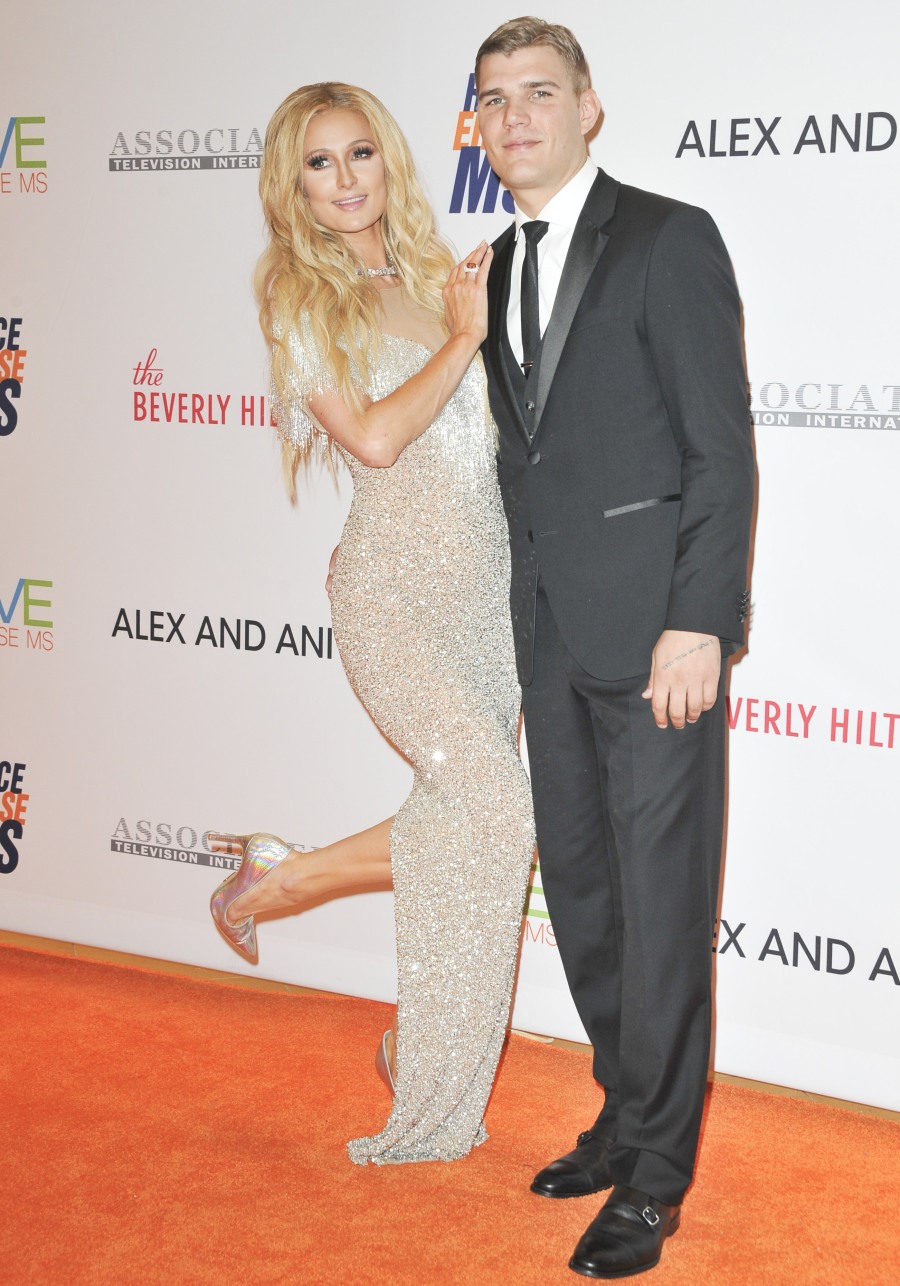 Photos courtesy of WENN.