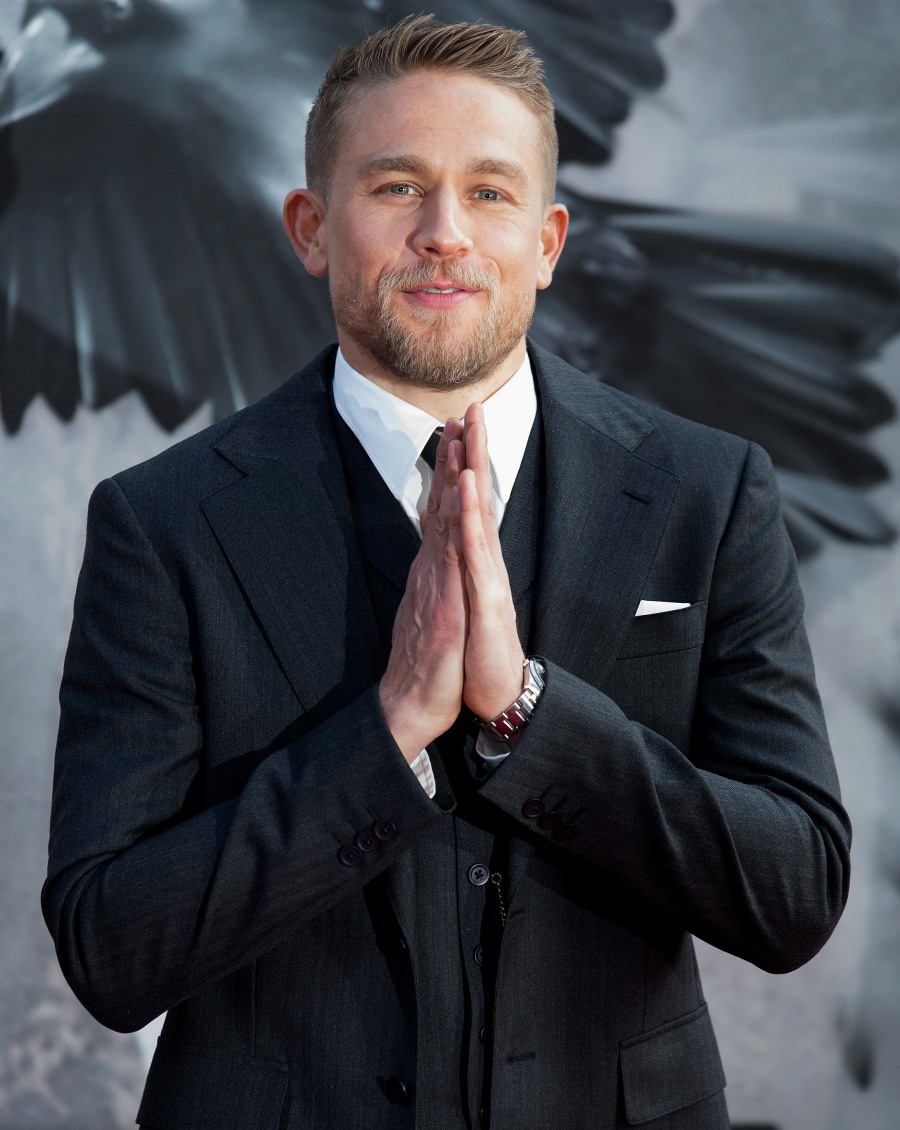 I'll give Charlie Hunnam some credit: he did his job well this month and it's not exactly his fault that King Arthur: Legend of the Sword sh-t the bed. For weeks now, Charlie has been out there, trying to make headlines ("Charlie Hunnam cooks for his girlfriend!") and sell himself as a movie star. In a Sliding Doors situation, it would have been funny to see him try to sell Fifty Shades of Grey with the same attitude of grim determination, like he was forcing himself to be light and happy when really he just wants to go home and cry about the awful reviews.
King Arthur was never going to be a hit though. We knew that as soon as we saw the first trailer. We knew it when the film's release kept getting pushed back. I think the studio – Warner Bros, because of course – really hoped that the North American release would be so-so and then they could just sell the sh-t out of it in Asia. The problem is that King Arthur bombed like crazy in North America and Charlie's still not a movie star, so the chances of this film being "sold" in Asia is probably a pipe dream. If it was Tom Cruise as King Arthur, then yeah, you could sell that in China and Japan. But not Charlie Hunnam.
So just how badly did King Arthur do? Well, it cost $175 million to make, which IS INSANE. It is literally insane that Warner Bros gave Guy Ritchie $175 million to make this movie, and I doubt that figure takes into account the promotion, let's be real. I heard they were hoping for a $30 million American opening. And then the movie opened with (sad clown noise)… $14.5 million.
The second weekend of summer at the North American box office is taking no prisoners. Warner Bros. and Village Roadshow's King Arthur: Legend of the Sword is a flop of epic proportions. The movie opened to an estimated $5.3 million Friday from 3,702 locations for a projected $14.5 million weekend after costing $175 million to make before a major marketing spend. It also appears to be falling on its sword overseas, where it only grossed $6.8 million on Friday from 51 markets for an early three-day foreign total of $11.6 million. In China, it opened to a mere $1.8 million to place No. 3.

Piling on more bad news, King Arthur looks to be beat in the U.S. by Amy Schumer and Goldie Hawn's Snatched in a surprise upset. The Mother's Day action-comedy earned an estimated $5 million Friday from 3,501 theaters for a $16 million-plus opening. Fox spent a relatively modest $42 million to make the R-rated movie, but was certainly hoping for more, considering Schumer's Trainwreck debuted to $30 million in summer 2015.
As our emperor would say: SAD! Sad but not surprising in the least.
Oh, and Charlie even did Us Weekly's "25 Things You Don't About…" feature. He actually says "I'm too old for fairy tales," (says the guy in a King Arthur movie!) and "The biggest compliment to my looks is that my girlfriend still sleeps with me." Er… nope. And here's a clip of Charlie on Graham Norton this weekend: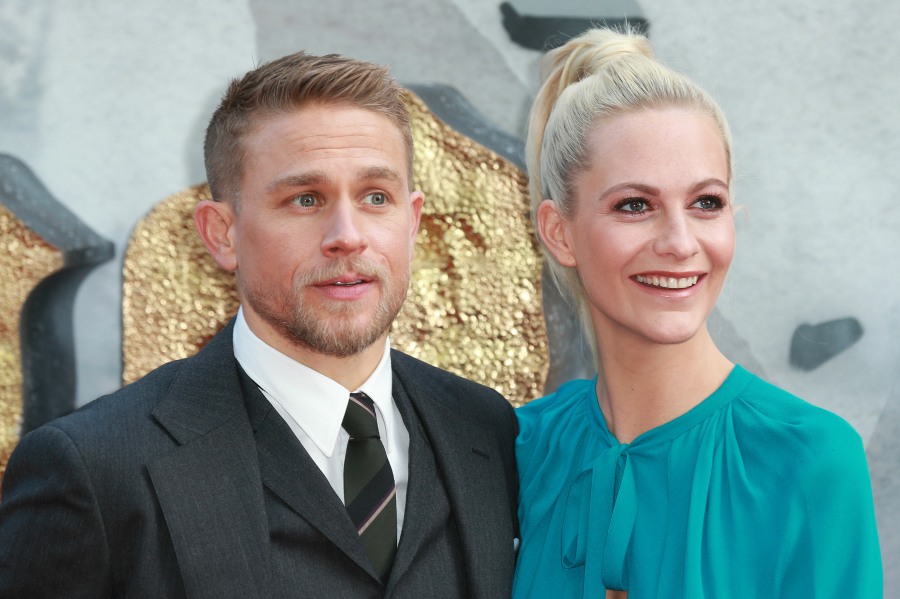 Photos courtesy of WENN.