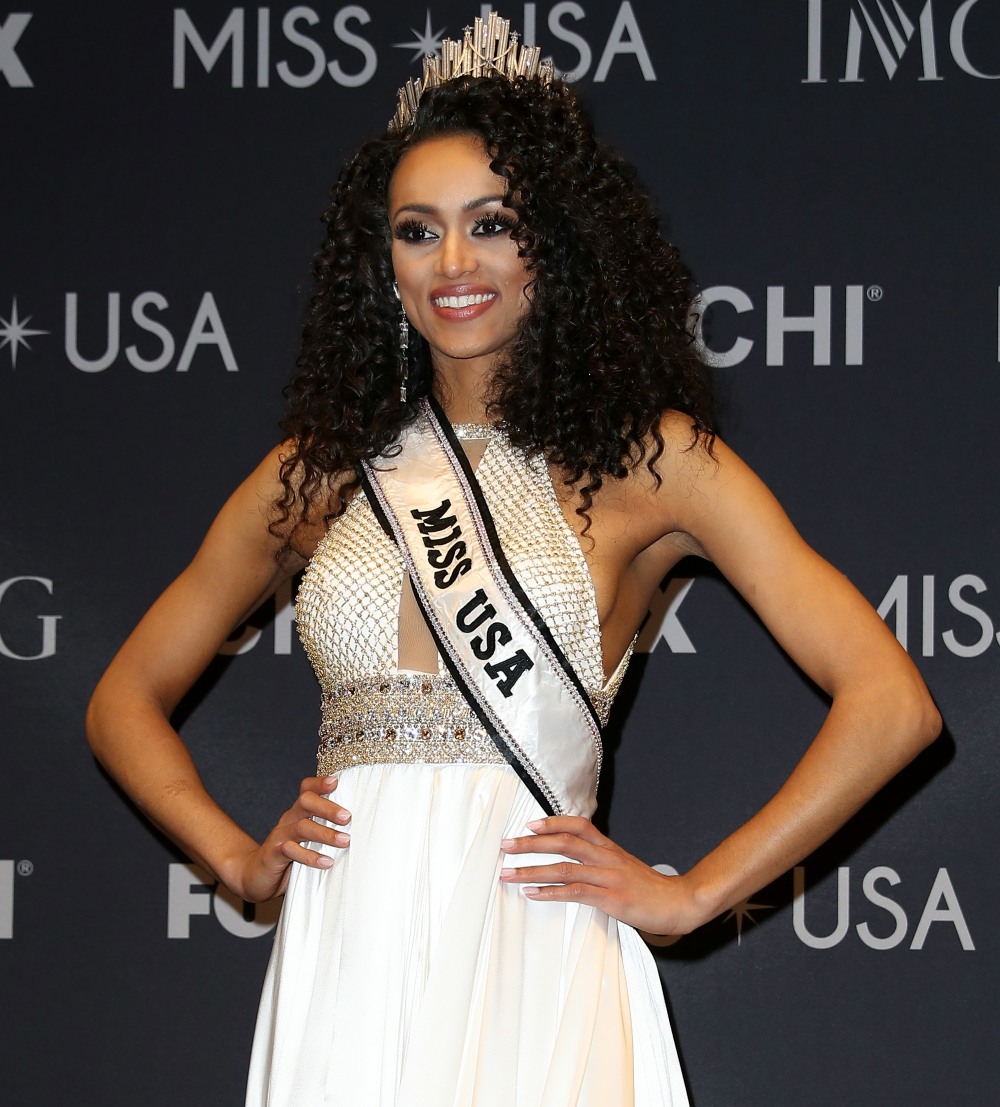 Last night, America elected a new Miss USA. And when I say that, I mean I think there was some Russian interference in this election too? For the second year in a row, the winner was the current Miss District of Columbia and for the second year in a row, the winner is an African-American woman. Last year's Miss USA was Deshauna Barber, an active member of the military. This year's winner is Kara McCullough, a nuclear chemist who gave terrible answers to questions about feminism and health care. McCullough is 25 years old and she works for the Nuclear Regulatory Commission, so she's a federal employee with federal healthcare, just FYI. Here's what happened:
An African-American nuclear chemist from Washington, DC, won the 2017 edition of Miss USA on Sunday night after telling the audience about her conservative political viewpoints. Kára McCullough, a 25-year-old nuclear chemist who works for the US Nuclear Regulatory Commission, told the audience how she doesn't necessarily view herself as a feminist and said that health care is a privilege and not a right. She also won plaudits for wearing her hair natural and curly throughout the competition.

McCullough, the 65th crowned Miss USA, is a 25-year-old chemist working for the US Nuclear Regulatory Commission as a physical scientist. She graduated from South Carolina State University with a degree in chemistry and a concentration in radio chemistry.

'I'm extremely thankful for this opportunity,' she said after the event. 'I just want to encourage so many women nationwide to find their passion in any subject possible and understand that nothing is difficult if you really, truly put the work in for it.'

During the final round of the competition, each competitor was asked what they consider feminism to be, and whether or not they consider themselves feminists. McCullough said she prefers not to use the word 'feminist,' and instead 'transferred the word feminist to equalism.'
'I don't want to call myself a feminist,' McCullough said. 'Women, we are just as equal as men, especially in the workplace.'

After the pageant, McCullough expanded on her views on feminism.

'I believe we've come a long way and there is more work to be done,' McCullough, said. 'I think domestically we are making progress and I do believe that we will become equal one day.'

In the questions portion, she was also individually asked if affordable healthcare is a right or privilege, responding that she thought that healthcare should only go to those with jobs.

'As a government employee, I'm granted health care. And I see firsthand that for one, to have health care, you need to have jobs, so therefore we need to continue to cultivate this environment so that we're given the opportunities to have health care as well as jobs for all Americans worldwide,' she explained.
Ugh. Just no. I mean, Kara seems like a perfectly lovely woman and I'm happy that another woman of color won the pageant, but her answers were not good. I feel like the pageant director probably knew that they were opening up a can of worms with those questions, right? And I would personally love to hear most of our actual elected leaders answer the questions "is healthcare a right or a privilege?" and "what does feminism mean to you and are you a feminist?" Like, most elected officials would not be able to answer those questions well. Healthcare is NOT a privilege, people. It is a right. And her answer to the feminism question is… struggling.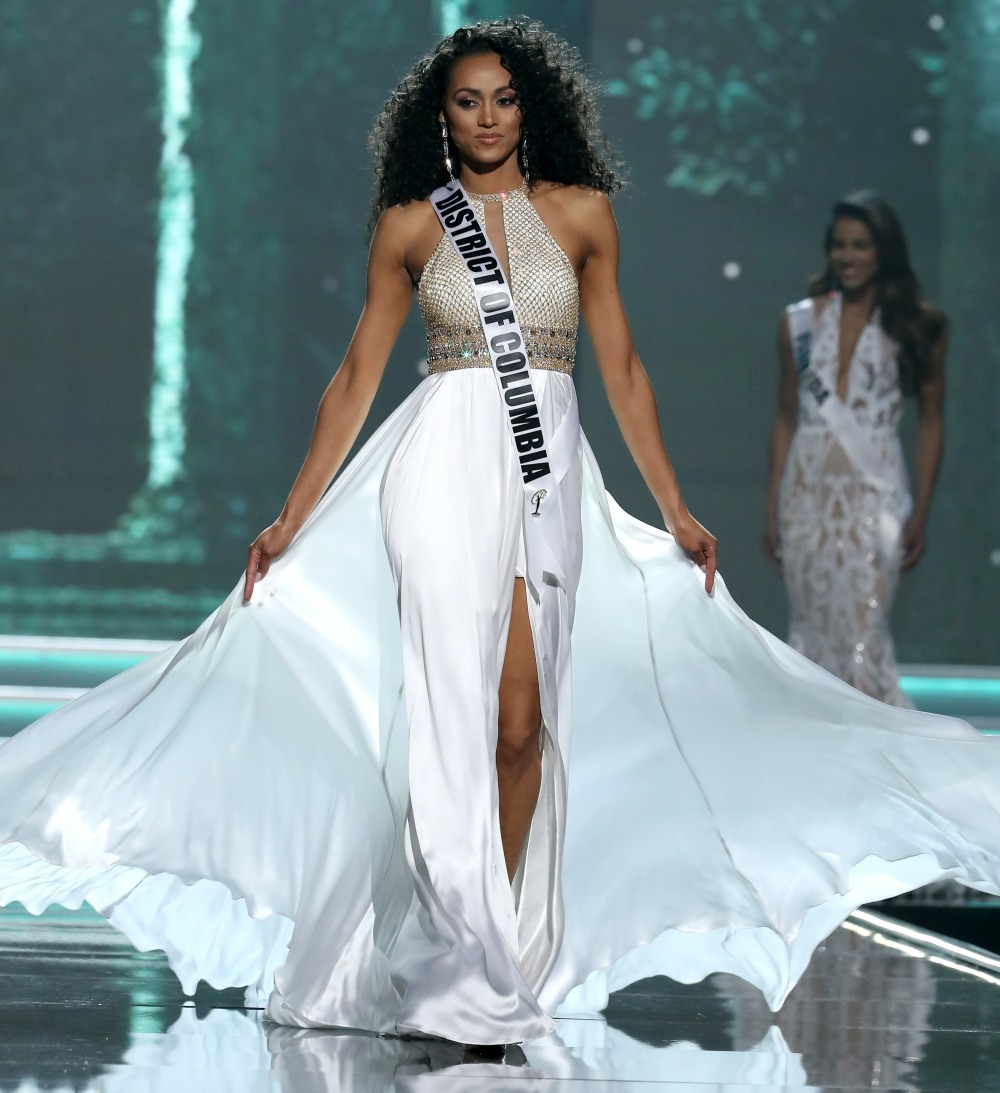 Photos courtesy of WENN.