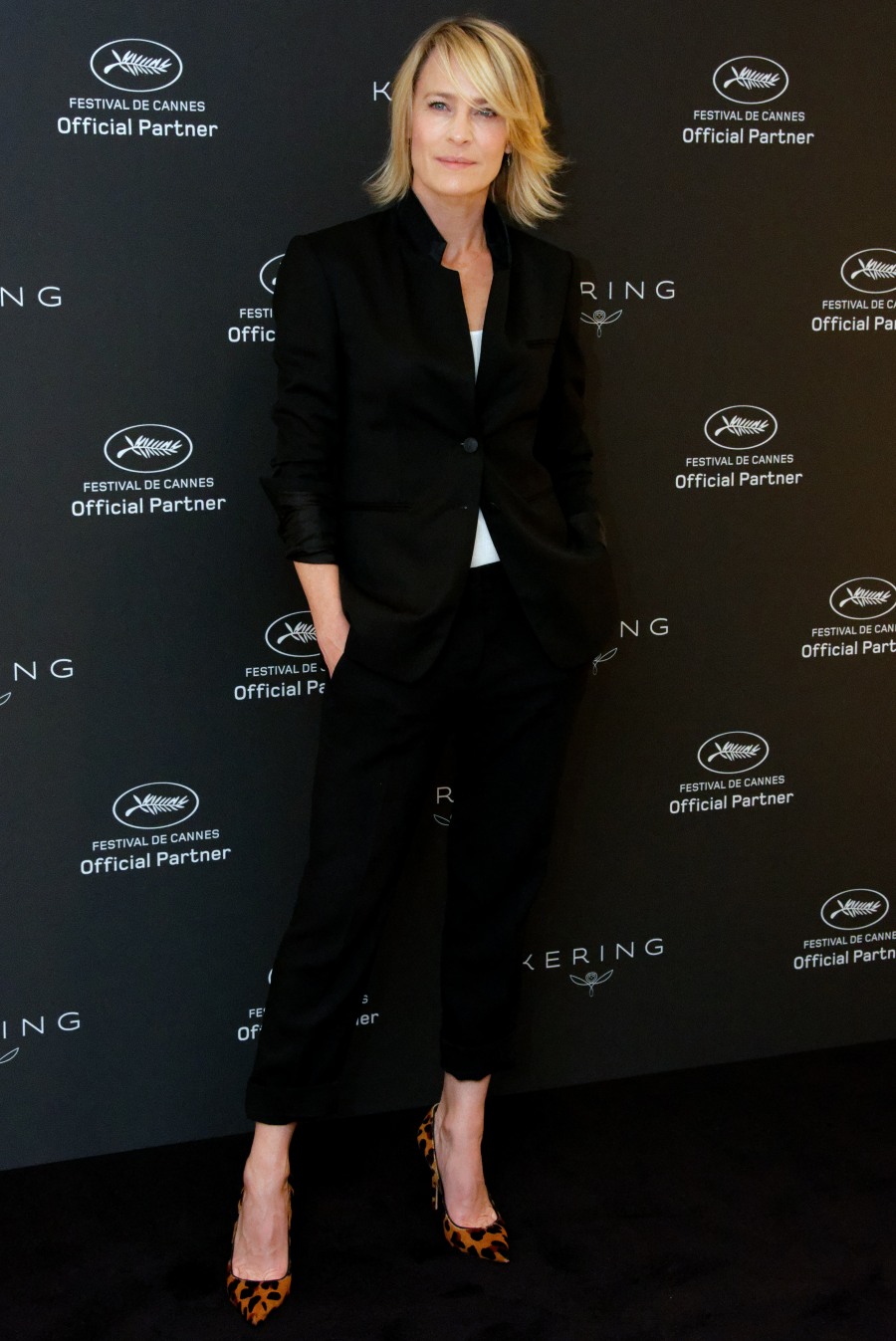 Robin Wright is promoting the hell out of House of Cards. She's in Cannes and she's also on the cover of the latest issue of The Edit – you can see her Edit interview and editorial here. She talks about how her whole attitude shifted in her 40s and 50s and she's less likely to take crap from anyone. She also said she recently learned that Netflix has been lying to her when they said she was now making the same salary as her costar, Kevin Spacey: "I was told that I was getting equal pay and I believed them, and I found out recently that it's not true… so that's something to investigate." That's interesting. She also tells The Edit, "I only want to direct. I don't want to be in front of the camera anymore. I've done it, I'm bored. I so appreciate [this career], I've been doing it 30 years, but I love watching and helping other actors bring [their talent] to fruition." That's also interesting.
So, it sounds more and more like Robin doesn't want to do House of Cards much longer. It's not just boredom though – she told Variety that she feels like the Trump White House has eclipsed any storylines the show could possibly do. Some highlights from Robin's Cannes interview:
On Trump: "Trump has stolen all of our ideas for season 6."

She wants to feel hopeful: "I've got to see the hope somewhere," said Wright, admitting she feels, "Oh my God, we have four years of this."

She wants a President MObama: "I want Michelle Obama up there. She would be a great female president."

On feminism & Hollywood: "You don't have to yell," said Wright. "You can just stand your ground, speak your truth, and amplify your voice in that way." Feminism, she said has problematic connotations. "Feminism today has become such a derogatory or diva like word," said Wright. "Feminism means equality period. Equal work, equal pay."

On sexual harassment at work: As a 17-year old in Paris, she went in for an audition and was told to lift up her top. When she did, she was told by the man overseeing her appointment, "No, I like the other [actress'] ones, I don't like.'" So what happened? "I didn't get the part," she said.
I want to believe that kind of thing doesn't happen anymore, where a 17-year-old actress would be ordered to lift up her shirt in an audition. But it probably still happens and that's depressing. No wonder Robin doesn't want to act anymore. As for what she says about feminism… I don't think she's saying that SHE has a problem with the word "feminist," she's saying other people have problems with the word.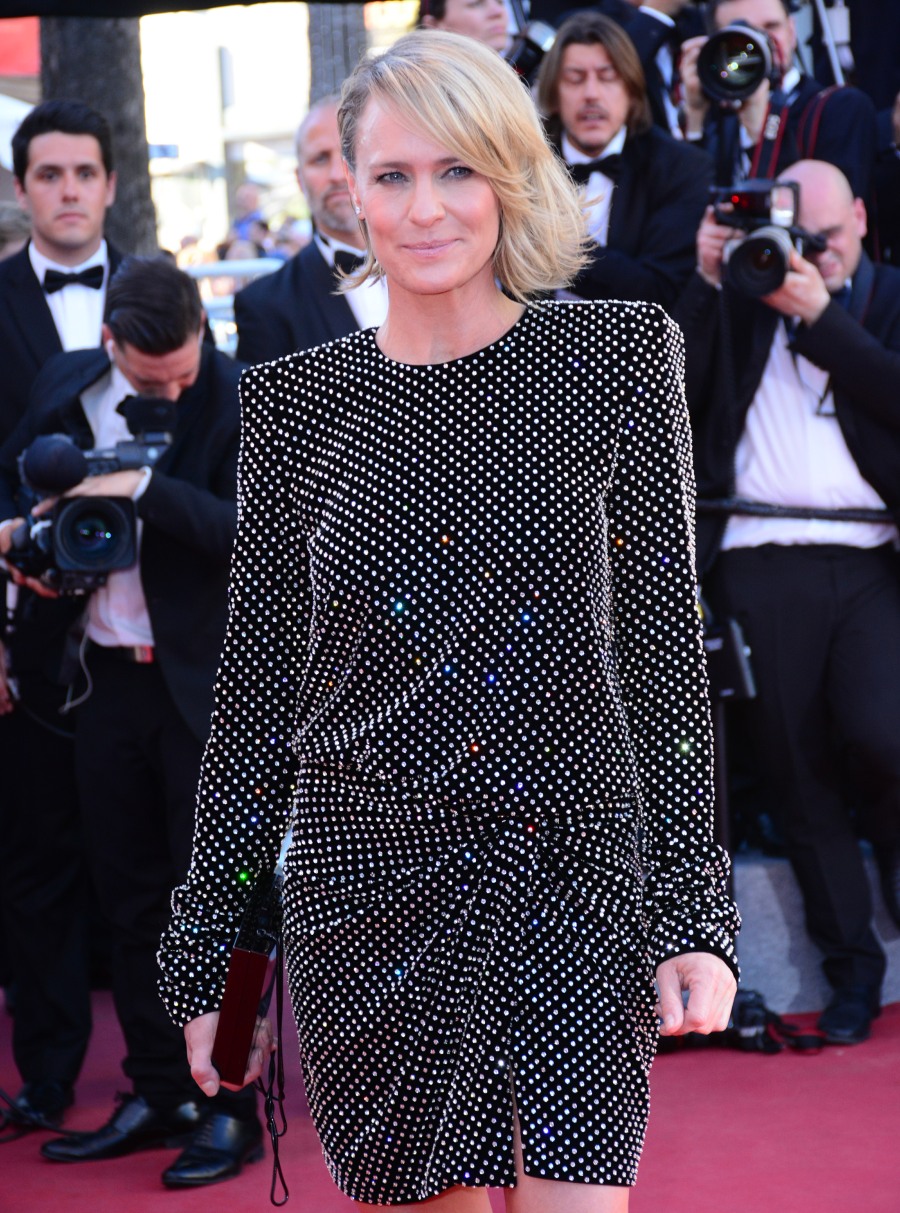 Photos courtesy of WENN.