Amber Rose called the cops after a man broke into her home in California's San Fernando Valley early Wednesday morning and hung out for four hours – all while the 33-year-old model, her Mom, son Sebastian, and staff (including bodyguards) were sleeping under the same roof.
TMZ reported that Amber discovered a broken window in her kitchen and a check of surveillance footage showed a man breaking into and later, leaving Amber's digs. Fortunately, no one was injured and nothing was taken from the house. That's incredibly creepy/scary.
Wednesday was not a good day for Amber. In addition to her home being broken into, it also appears her Twitter account was hacked. In a tweet that I'm sure upset the Beyhive, the hacker as Amber said, "Hey @Beyonce I got a secret. I am Becky With the Short Hair. #iaintsorry #muvalemonade" The hacker then went after Tyga, tweeting "Dear @Tyga ever since you left @BLACCHYNA your music has been (three trashcan emojis) it's always been trash just more than usual. #muva."
The tweets have since been taken down, but, thanks to the internet, they will live on forever.

Amber took to Instagram to address the hacking, accompanied by Charlamagne tha God, who did agree that Tyga's music is "trash."
Amber's hashtag, #safeword, refers to a new show on MTV that boasts her as a guest. According to the show's description, Safeword "embraces America's obsession with social media and celebrity culture." It's also where "famous friends become infamous frenemies… all in the name of a great laugh."  That sounds awful. Maybe the hack was a publicity stunt? Sounds like this show might need one. Her delivery in the Instagram post makes me think this might be the case.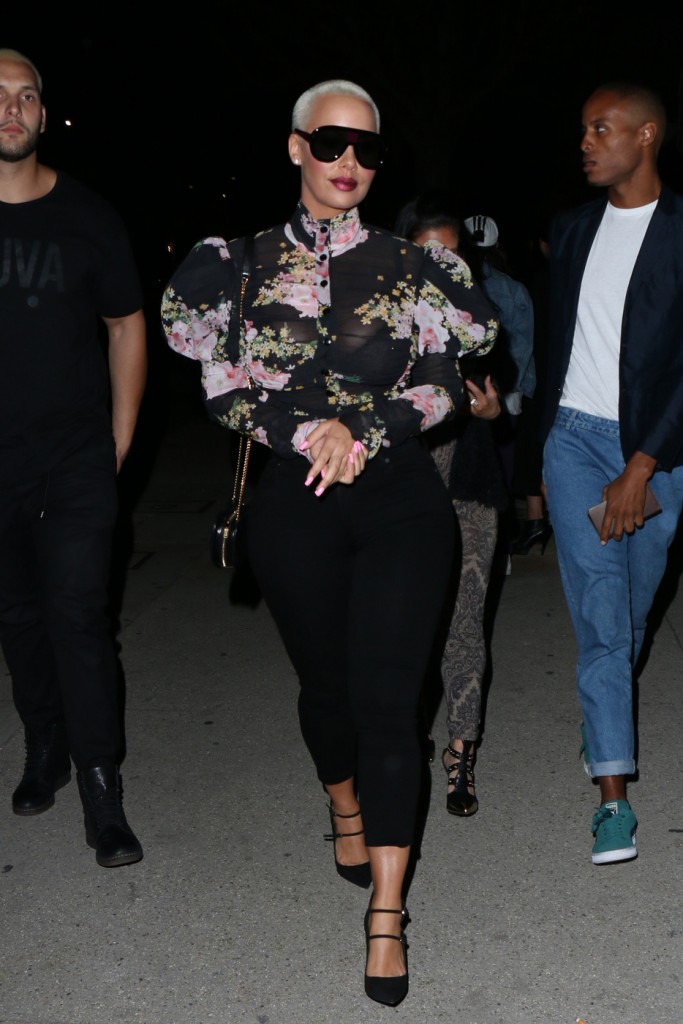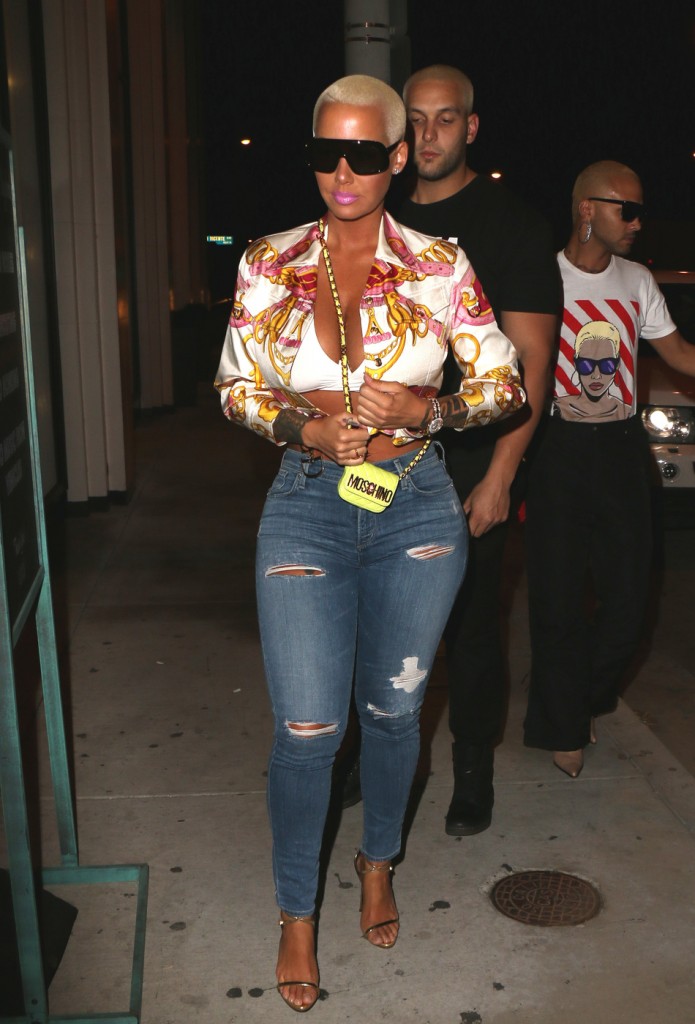 Photos: Getty Images, WENN.com, Pacific Coast News