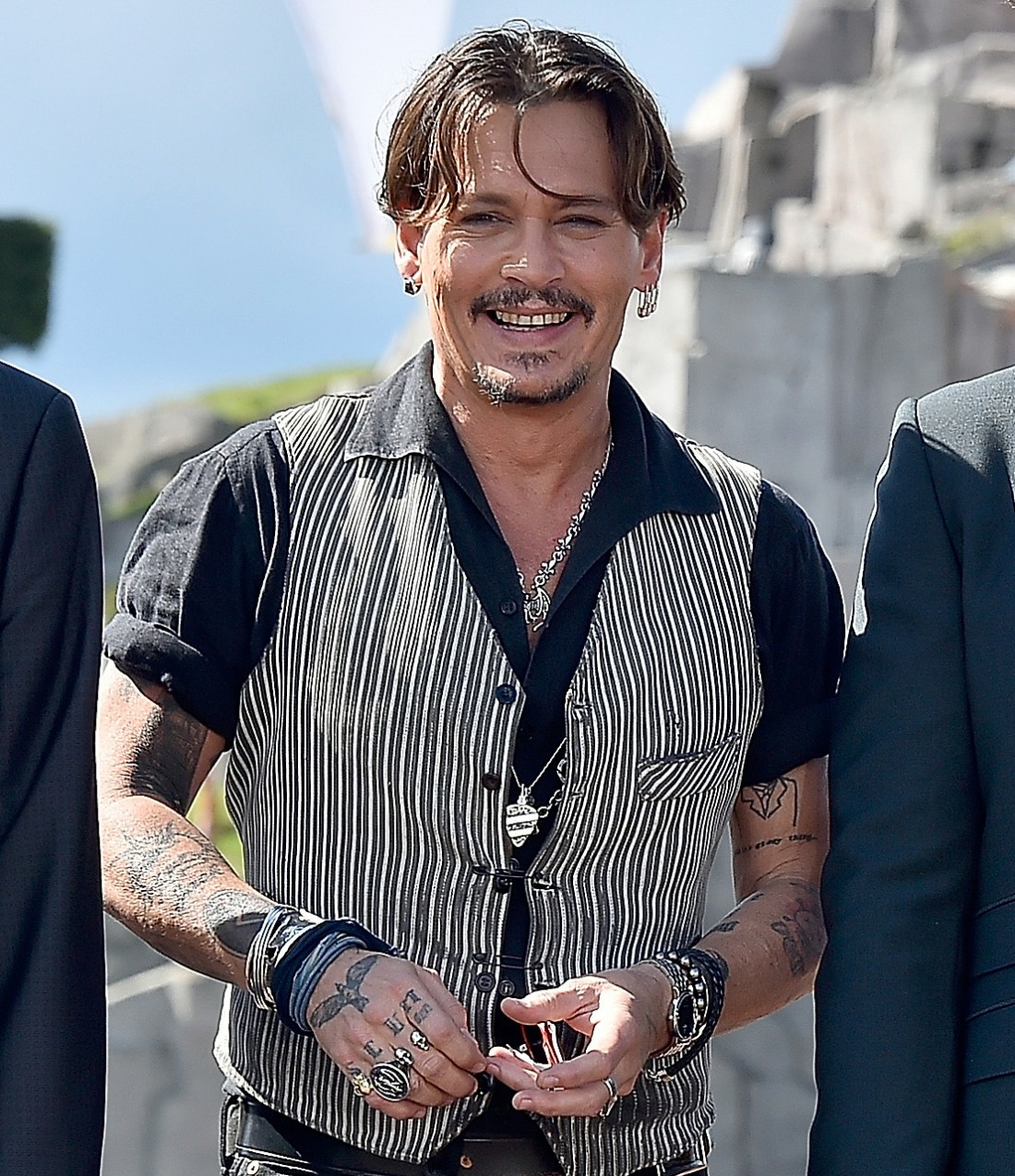 As I'm sure we all know by now, the fifth Pirates of the Caribbean movie, Dead Men Tell No Tales, is coming out in a few weeks. It's Johnny Depp's task to try to salvage his career and reputation by promoting this movie all over the place. The problem is, perhaps, that Depp reached the point of no return years ago and there really isn't that much to salvage, despite the studios' desire to make it so. People Magazine did an exclusive story about how Depp's life is "back to normal." Gee, I'm so glad that his life is back to normal after Amber Heard told the world that he abused her repeatedly.
With a nasty divorce behind him, and a new management team handling his shaky finances, Johnny Depp is finally getting his life back to normal.

"He is taking work seriously and seems healthy," a source close to the actor tells PEOPLE in the new issue. "He spends time with his kids and is dating a bit."

Since the Amber Heard split, Depp, who returns to the screen on May 26 in Pirates of the Caribbean: Dead Men Tell No Tales, appears revitalized. He's "doing much better," says the source, adding, "He's more focused and happier." But with new business managers taking charge of his finances, and with the lawsuit firmly in the hands of his legal team, Depp is focusing on his kids and his work.
This sounds like wishful thinking on the part of his team. It's like the Britney Spears School of Chaos Management: don't let him speak on his behalf, don't rock the boat, just do everything for him and maybe we can "manage" him and avert disaster. Unfortunately, everything falls apart when Depp actually has to speak to someone on camera. On Thursday's episode of The Ellen Show, Depp turned up and quite honestly, he seemed half in the bag. Ellen tries so hard to keep it light and not scream "what's wrong with you, dude?"
Here's Depp talking about Trump, Trump impressions and how he's never seen Alec Baldwin's Trump impression. I'm not sure Depp knows where he is.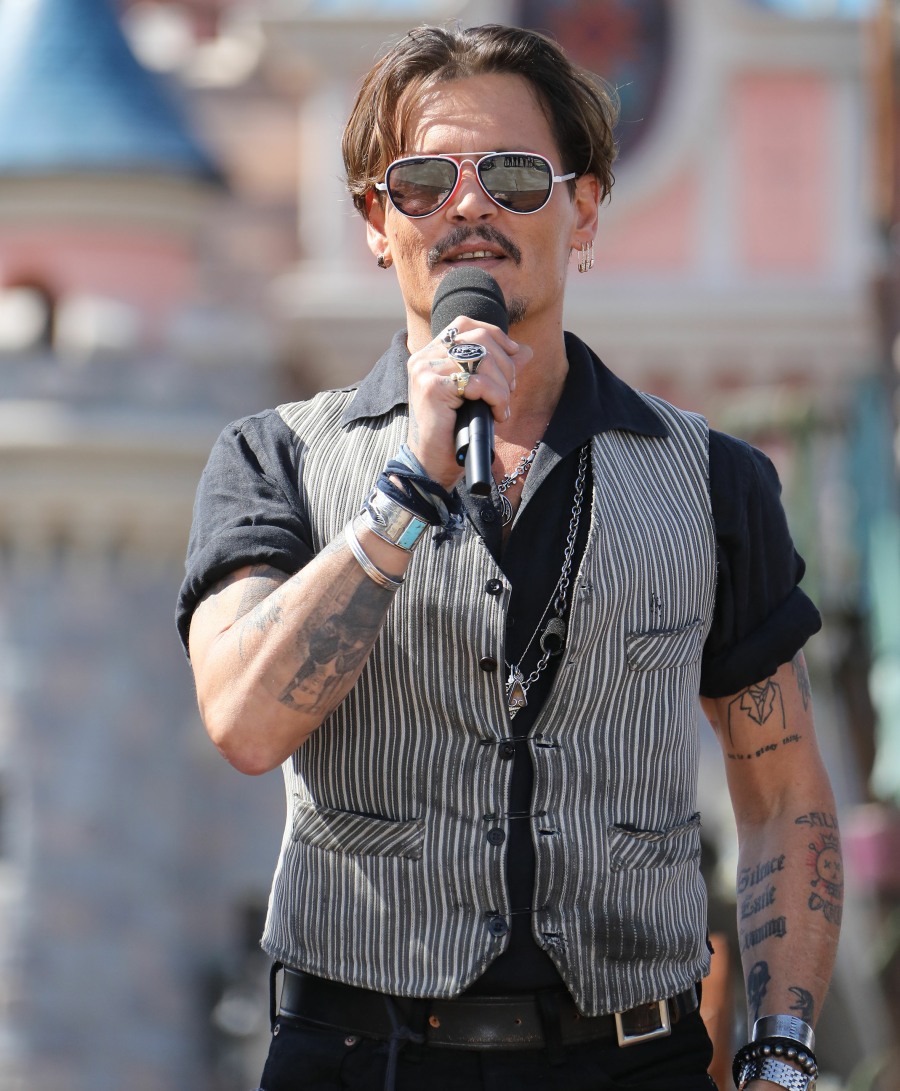 Photos courtesy of WENN.