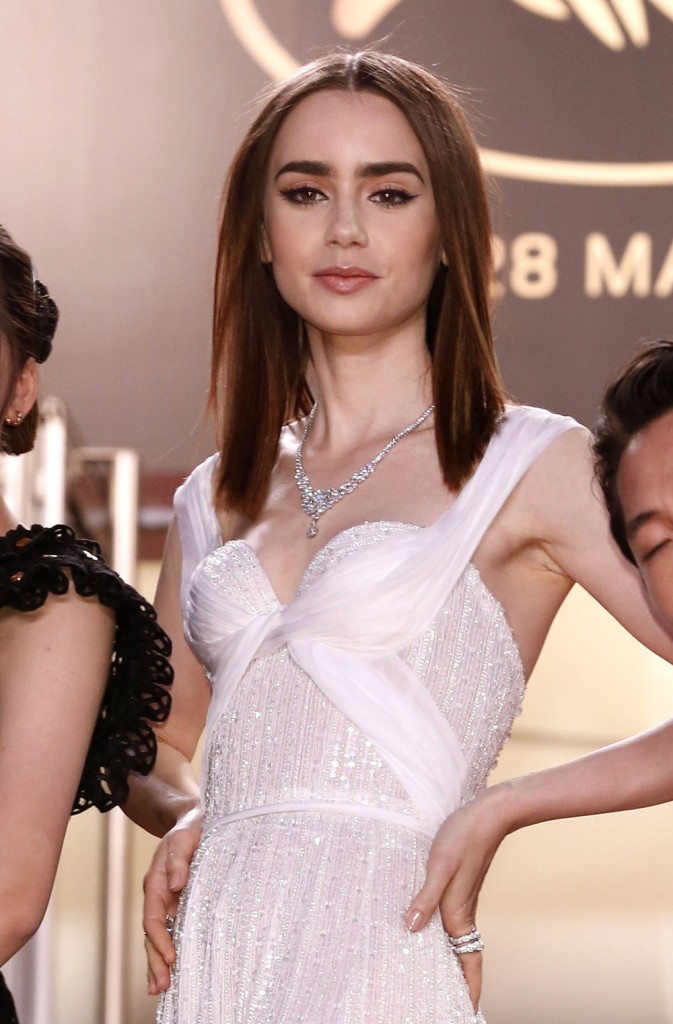 Lily Collins looked stunning in a full-length white gown by Ralph & Russo at the Cannes premiere of her film Okja on Friday night. The film, which stars Lily along with Tilda Swinton, may have generated some controversy, but Lily looks positively radiant. She's giving me some major golden age of Hollywood glamour. I love this gown coming and going (that train!) She accessorized with a diamond necklace and kept her makeup palette on the nude side. I adore this dress and her overall look, but I kind of wished she went with a red lip.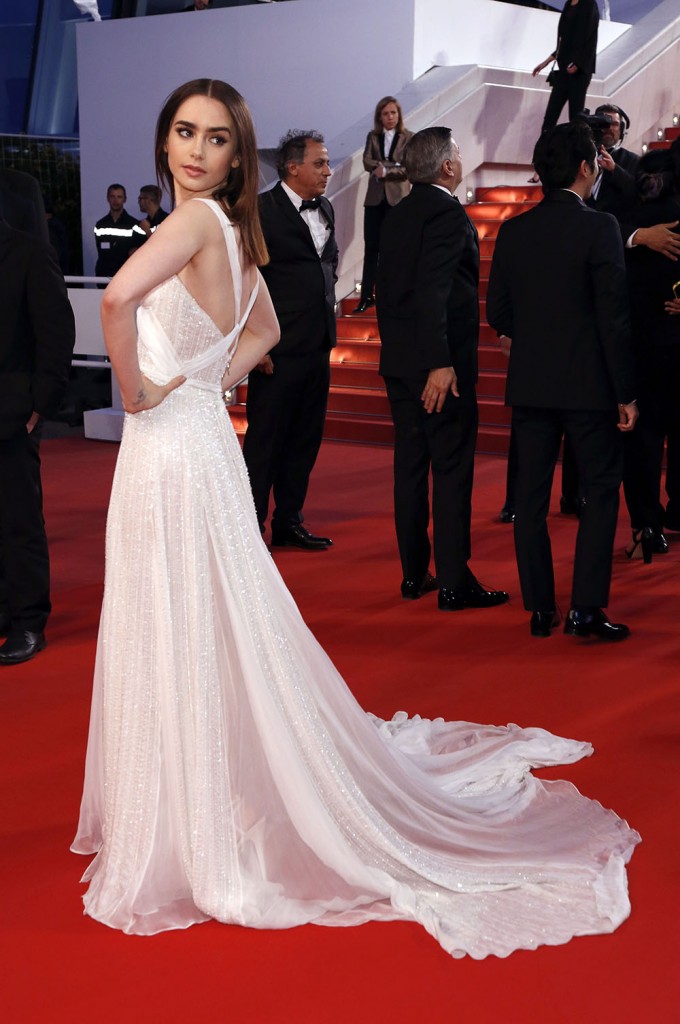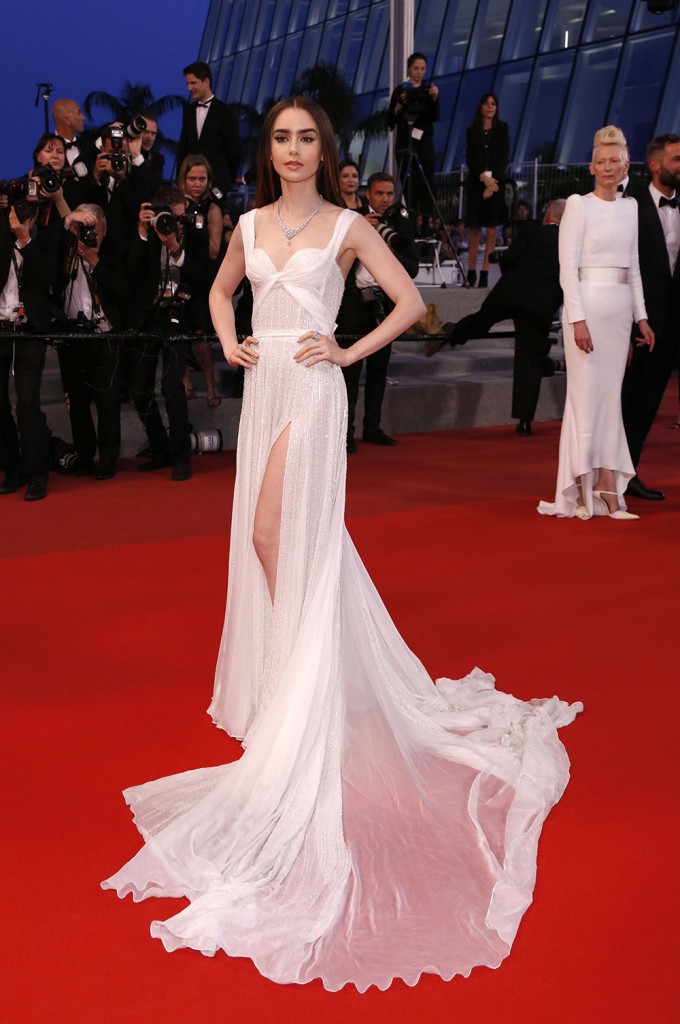 37-year-old model Petra Němcová donned a silky blue gown to the premiere of the French film 120 Beats Per Minute, documenting the early 1990s rise of HIV/AIDS activist group ACT UP in Paris. (Side note: WANT TO SEE.) The gown, part of designer Cristina Ottaviano's Spring 2017, collection is nice. It's a great color. Blondes and blues are a great combo, but there's just nothing overly special about it. I do like the diamond and sapphire drop earrings and complementary bangle bracelet though. And, I don't know why, but I'm not crazy about the sideswept hair. It does show off the earrings, but I think a dress with such classic lines would be better served by an updo. Of course, I grew up in an earlier time, when I had hair that was very "close to God" for both my prom and my first wedding, so I could possibly be talking out of school here.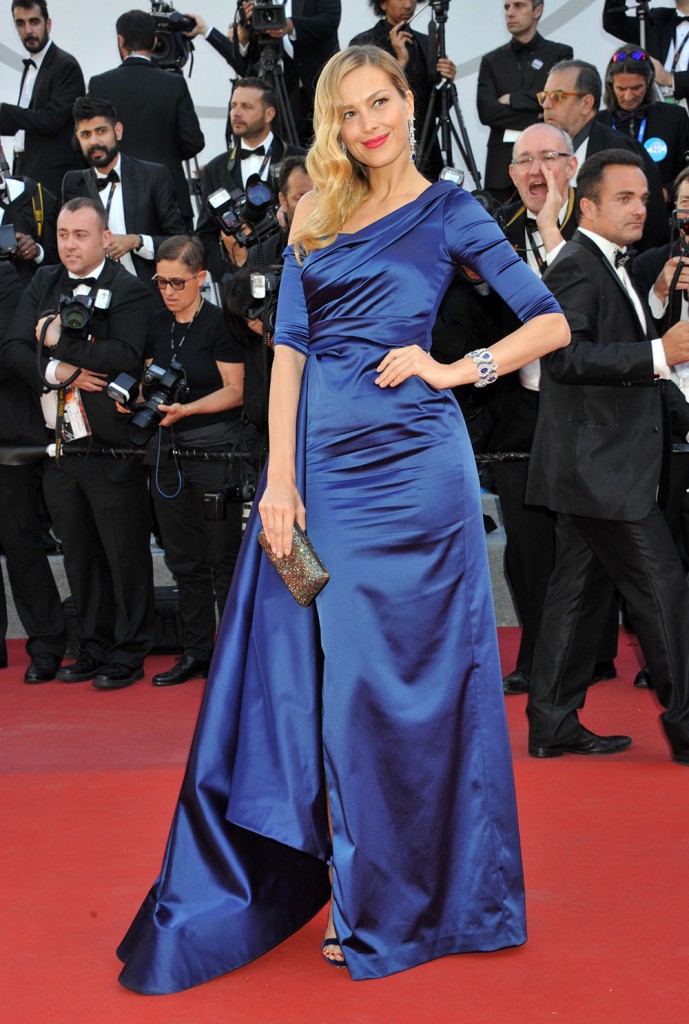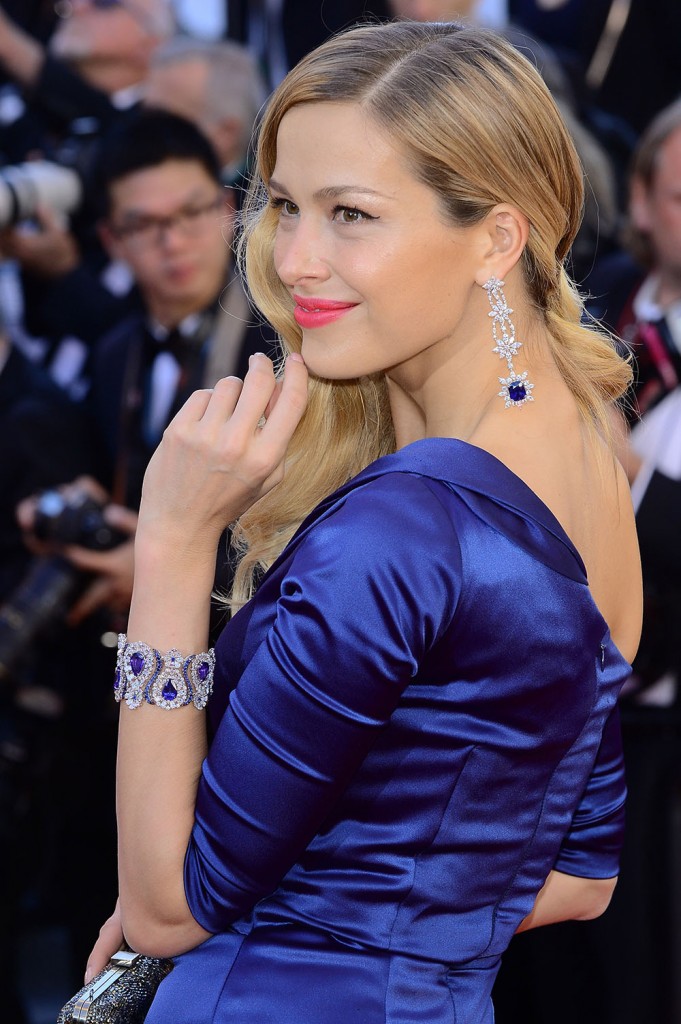 Pamela Anderson, soon to pop up in the upcoming Baywatch movie, was a surprise guest on the red carpet for the 120 Beats premiere, wearing a black gown by Vivienne Westwood Couture. It's subdued for Pamela, but it's also kind of meh. Also, there's a very noticeable "boob gap" going on at the to of the thing. She should have gotten the shoulders taken in. Of course, I do not have these kind of problems, so I am just guessing. #ibtcpride. Some news outlets have said that Pam, who is 49, was "unrecognizable", but I still know it's her. Yes, she's done too much to her face, but I like the minimalist makeup and slicked back hair on her. If she could fill in her eyebrows a little bit more, I think her look wouldn't be quite so severe. Right? Say what you want about her face, her body still looks awesome, as she proved in a recent photo shoot for a new ad campaign for Coco De Mer's Icons lingerie collection.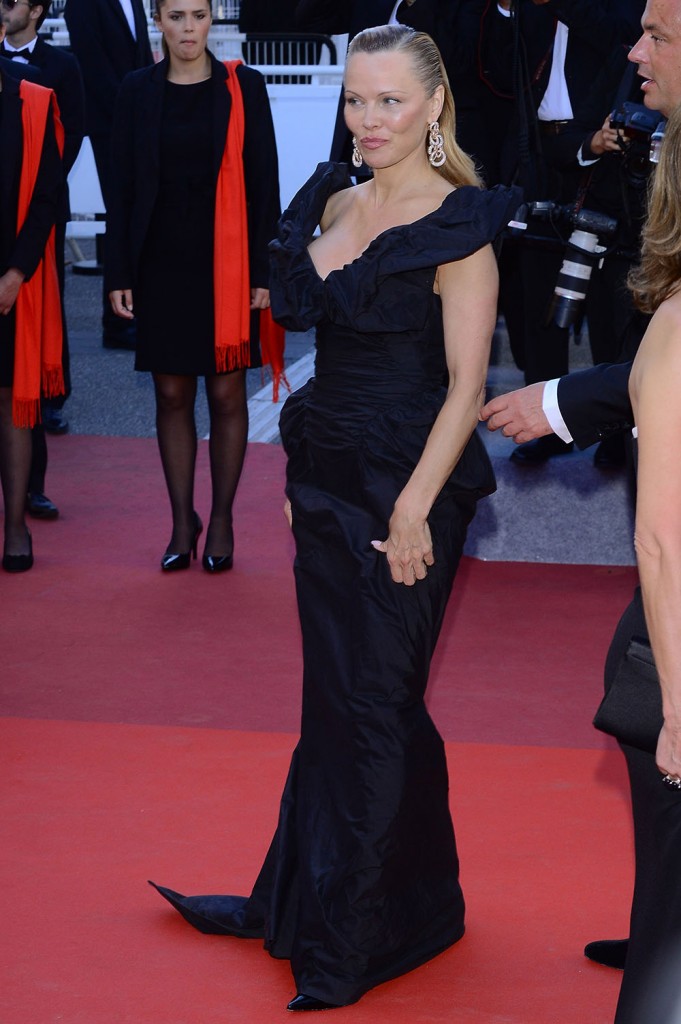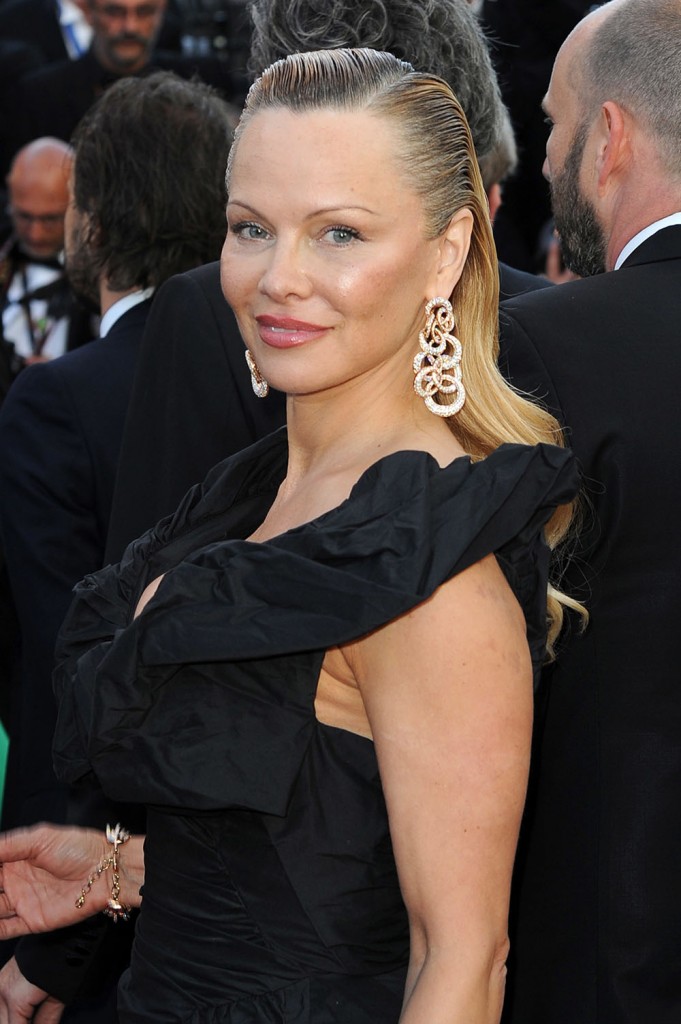 25-year-old Portuguese model Sara Sampaio wore a light violet jumpsuit by Armani Privé to the 120 Beats premiere. I am not a fan. I've never liked jumpsuits and this one makes Sara look like a Boca Raton socialite. I also don't get that tulle ruffle at the top of the thing. I guess I would want to hide my face too if I was wearing that. She does have the best looking accessory I've seen in these photos, her boyfriend, international entrepreneur Oliver Ripley. Yowza.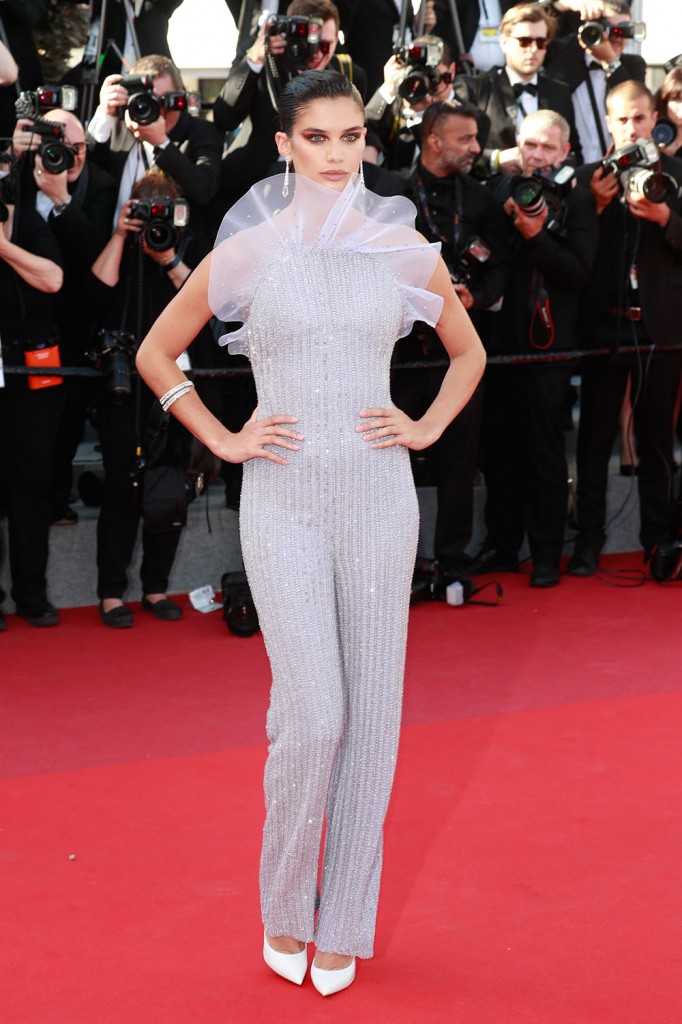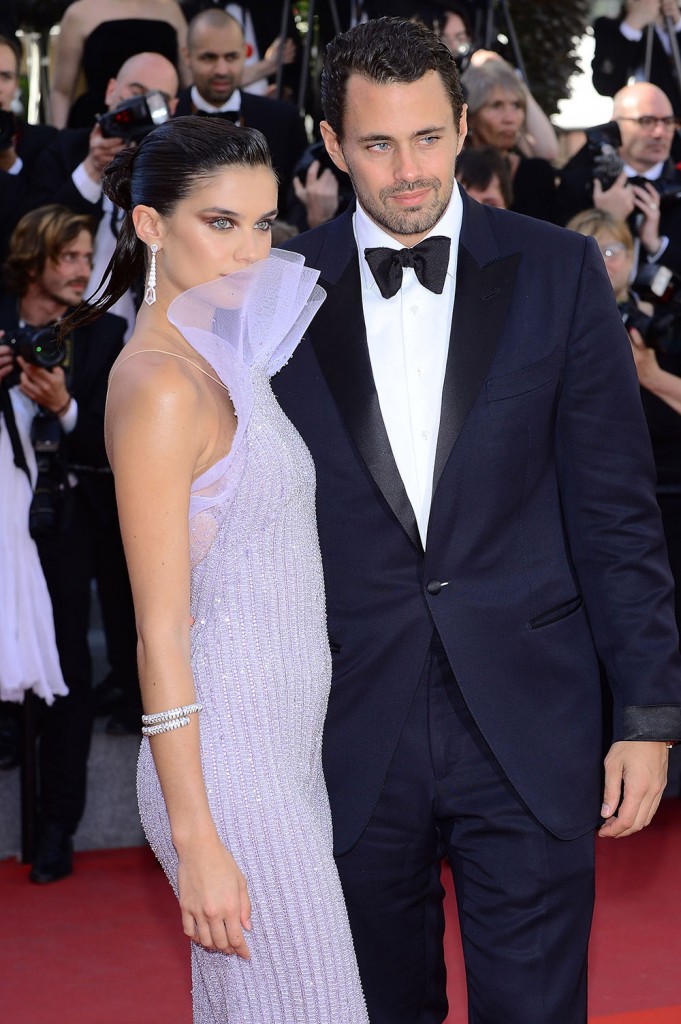 Spanish actress and model Paz Vega (remember Spanglish?) wore an embroidered gown by Armani Privé. Paz is a lovely woman, and I like her hair and makeup. The dress doesn't really do anything for me. It's not your typical red carpet gown, so she gets a point for that, but I think that print (and cut) would make for a better cocktail-length dress.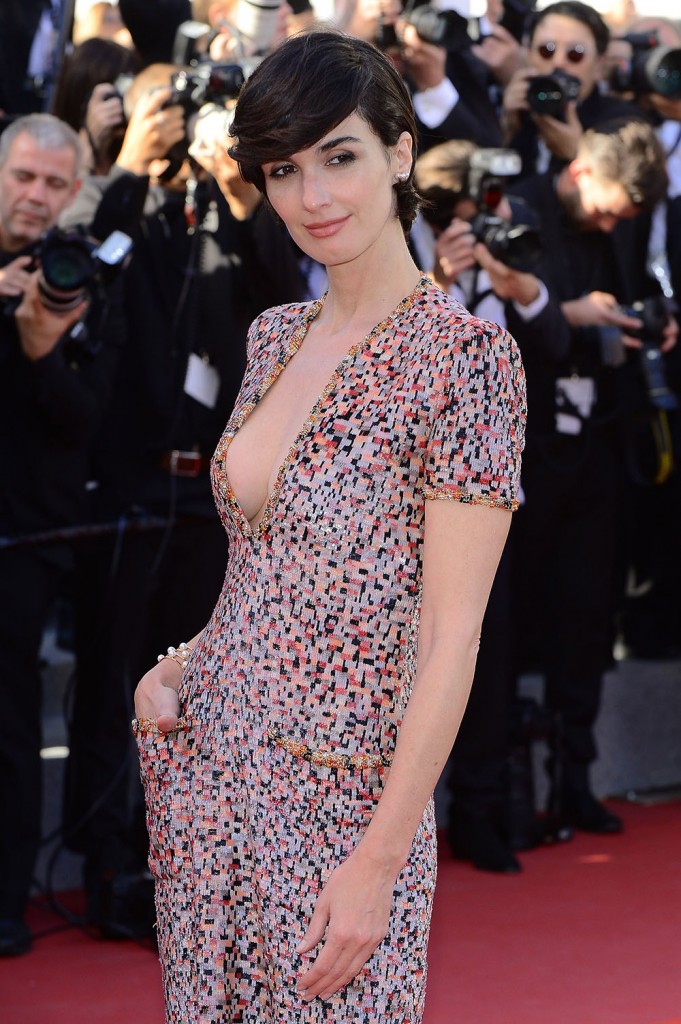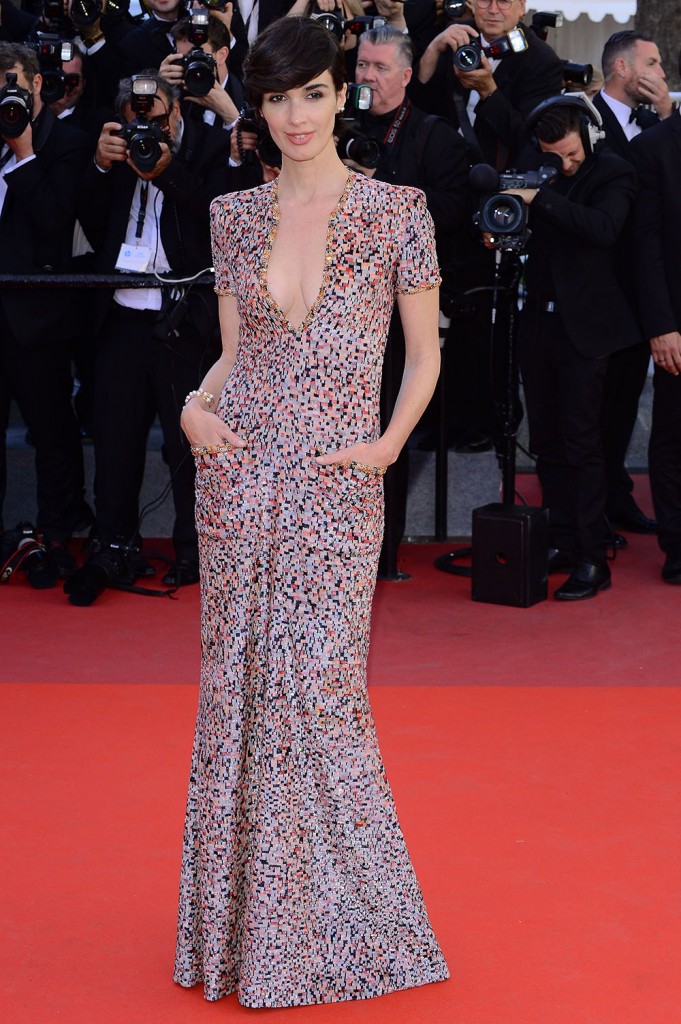 Model Arizona Muse was also in Ralph & Russo for the 120 Beats premiere. When I first saw her (albeit very poufy) black lacy gown from the side, I thought "okay" and then I saw it head on and all I could think of was. "Oh, honey, no." The "party in the front, business in the back" thing never works, in my opinion. And white shoes with a black gown? Nope, nope, nope, nope. I would give her a pass if she went with blue shoes, as I kind of like the blue necklace and handbag, but I just can't with the white. I think the purple Elie Saab gown she wore at the Chopard party was much nicer.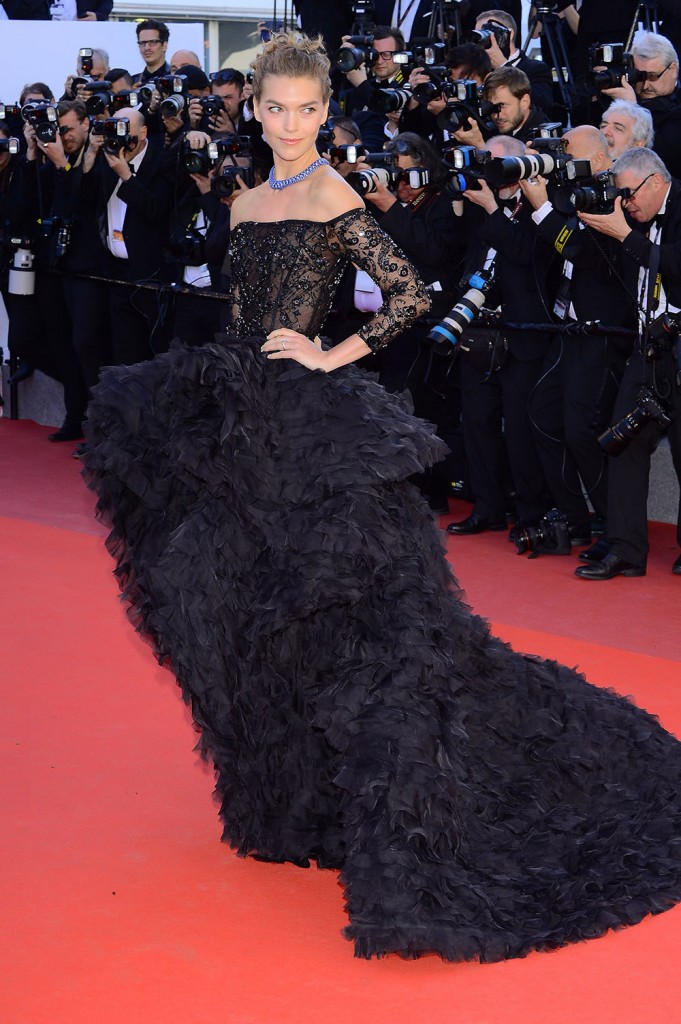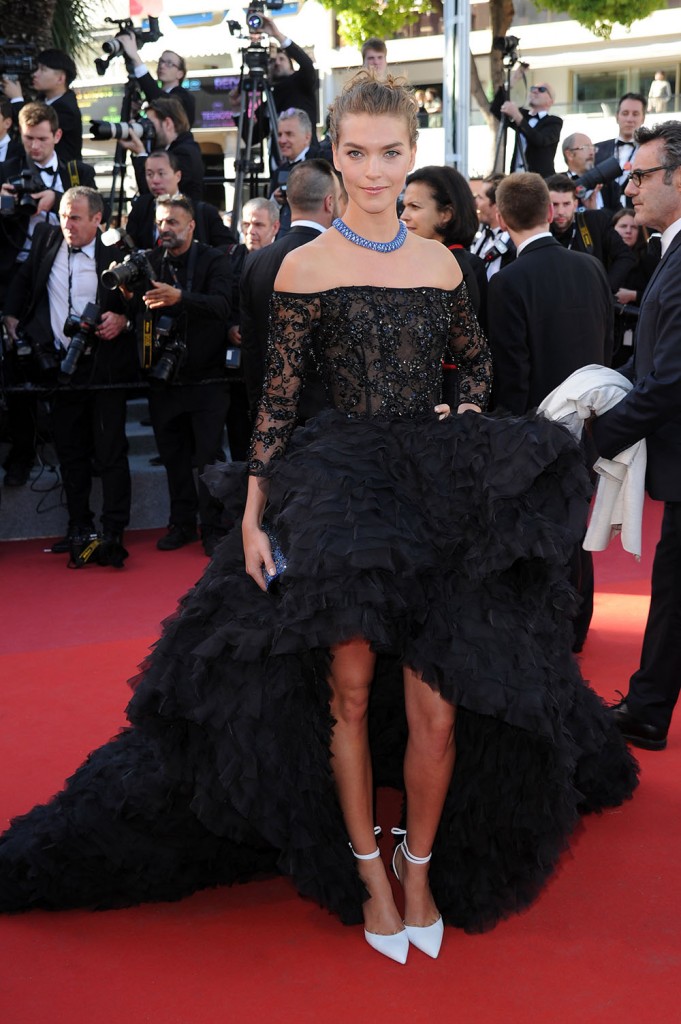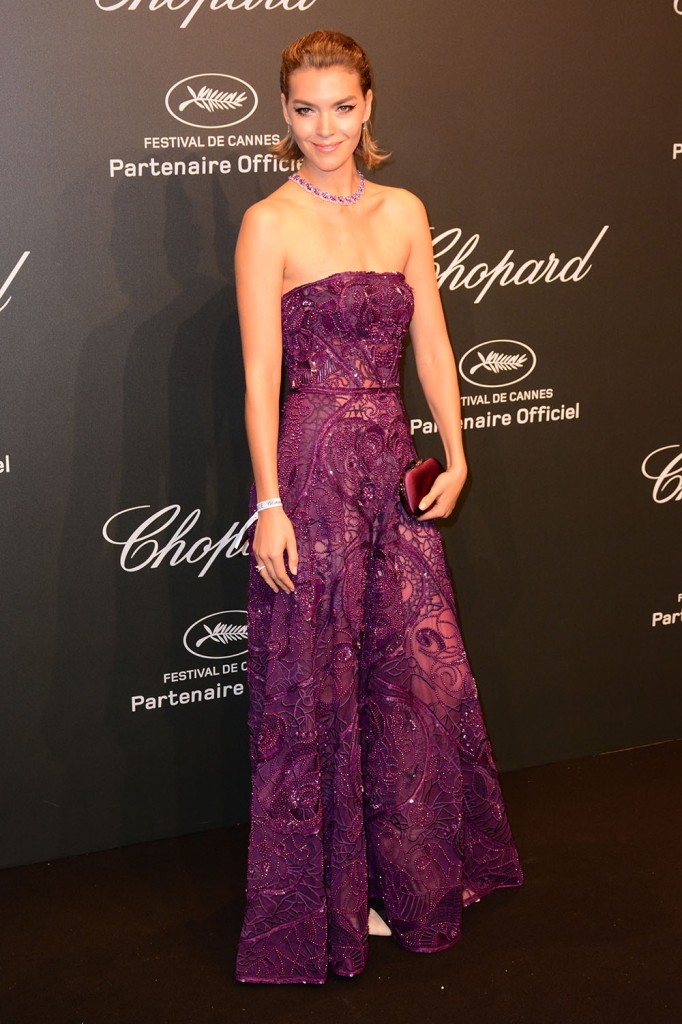 Photos: WENN.com