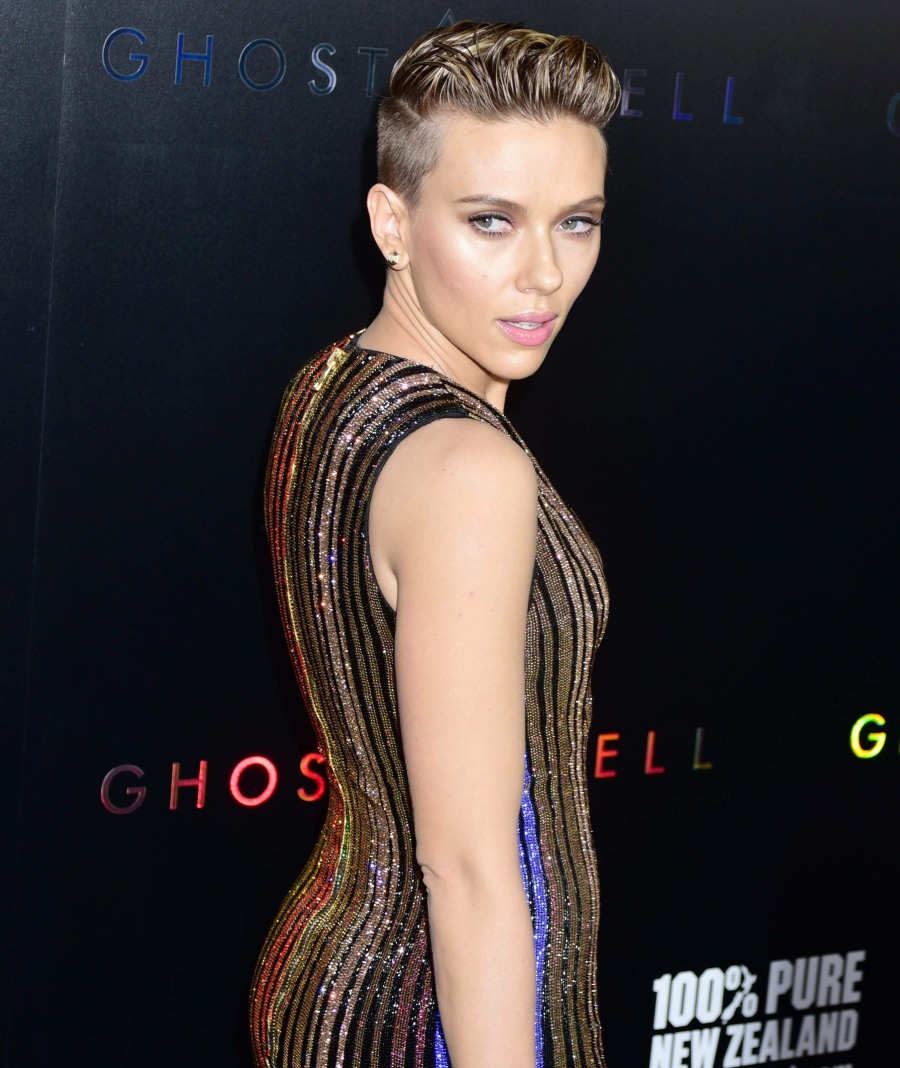 I keep forgetting that Scarlett Johansson is single! Scarlett split with Romain Dauriac late last year, and she filed for divorce back in February/March, which is when it seemed like they were going to have a huge custody battle. We haven't heard much about that drama in a few months, so hopefully Scarlett and Romain are working through it privately, although it's safe to say that their marriage is absolutely dead. So Scarlett is single and ready to mingle. She's also got some time off, which is why she made a cameo appearance on Saturday Night Live this weekend. She did her Ivanka Trump impression for the cold open:
It was sort of cute and considering it was the season finale of SNL, it was nice to see all of the cast members dressed up as those Trump people. God knows what will happen over the summer, and by the time the new season of SNL starts, we could have a President Pence. But that's not the point of the story! The point is Scarlett was hanging out with the SNL cast and she may have found a new boyfriend!
Scarlett Johansson's appearance on "Saturday Night Live" was such a hit, she ended up making out with "Weekend Update" co-host Colin Jost at the after-party, multiple sources exclusively confirmed to Page Six. ScarJo had appeared in the cold open for Saturday's "SNL" season finale, hosted by Dwayne Johnson, in which she played Ivanka Trump. After the show, the actress, who is currently going through a divorce, hit it off with handsome comedian Jost at the boozy after-party held at the ice rink at Rockefeller Center, which raged into the early hours of Sunday morning.

A witness told Page Six, "Scarlett and Colin were making out at the bar at the 'SNL' season finale party at 30 Rock . . . They would make out a bit, then go back to talking," says the source. "They were at the bar in front of everyone . . . they made out at least twice . . . Then they went back to talking and hanging with other people."

Another source confirmed, "Scarlett and Colin were flirting and canoodling in full view of everyone at the after-party, including the 'SNL' cast and crew. They were laughing and seemed to really hit it off."
I sort of don't hate this. I realized as I read this that it's been a long time since Scarlett has been with someone I find attractive. I thought Romain looked like a serial killer. I think Sean Penn looks like a ham hock. I've never really been into Ryan Reynolds. But Colin Jost? I get it. He's a cutie. He's funny and "normal" and he seems like a nice guy. He's 34 years old, and Scarlett is 32, which blew my mind. Colin has such a babyface! Anyway, this actually doesn't sound like the beginning of some grand new relationship. It sounds more like Scarlett got some action over the weekend and maybe that was it.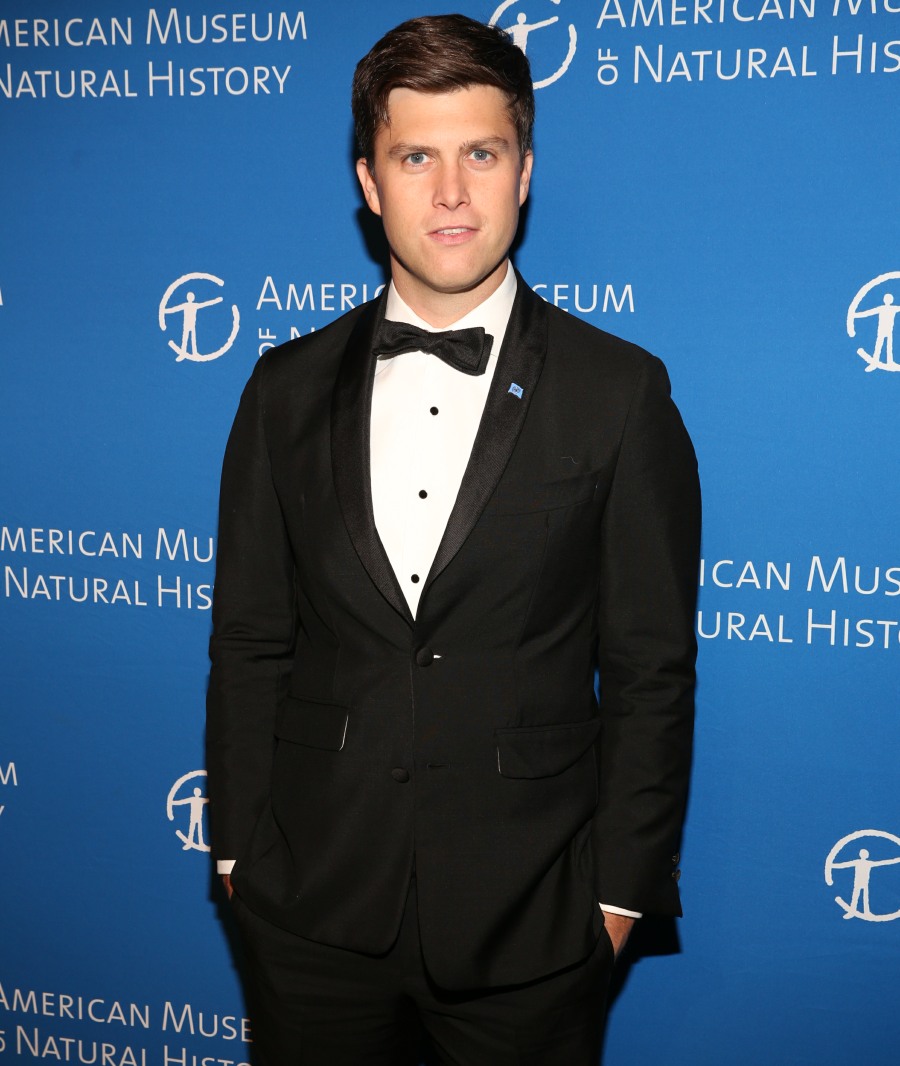 Photos courtesy of WENN.