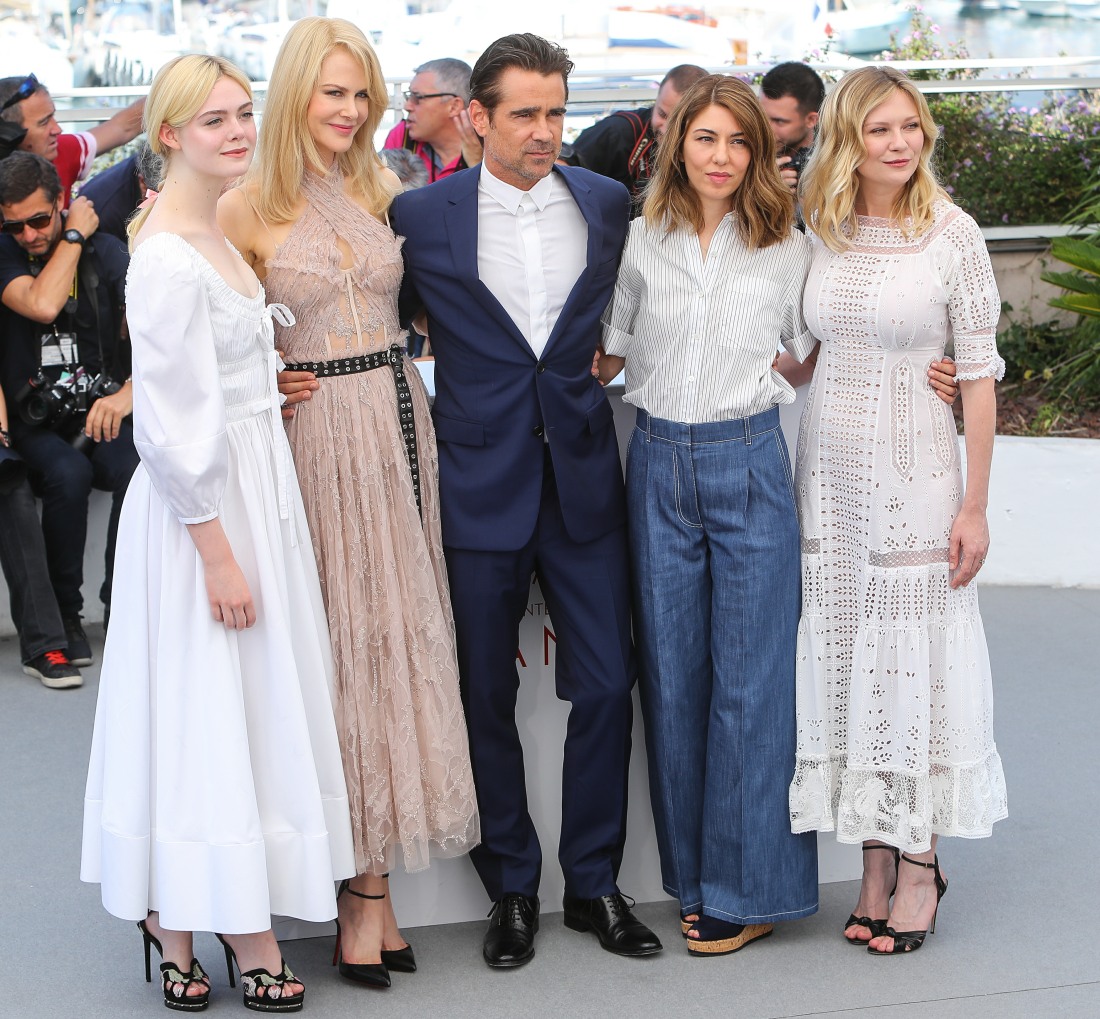 Here are some photos from the Cannes photocall for The Beguiled, Sofia Coppola's new movie starring Nicole Kidman, Elle Fanning, Kirsten Dunst and Colin Farrell. Those four have been in Cannes for days now, attending parties and events and generally looking lovely. I don't really think any of them – save Colin – really brought their A-game to this photocall though. Elle and Nicole both wore looks from Alexander McQueen. Nicole's McQueen is more typical, in that it's that beige-y nude shade that looks terrible on pale women. Elle's also a pale person and that white dress is doing her no favors. At least she looks summery though?
I kind of love that Sofia Coppola just came to the photocall in jeans. Kiki's dress is by Loewe and it's not really flattering on her figure. Blah. Critics have been screening it for the first time in Cannes too, and the reviews are… mixed. Some say it's "contrived melodrama" and Coppola's "weakest film" but some say it's okay. Here's the trailer: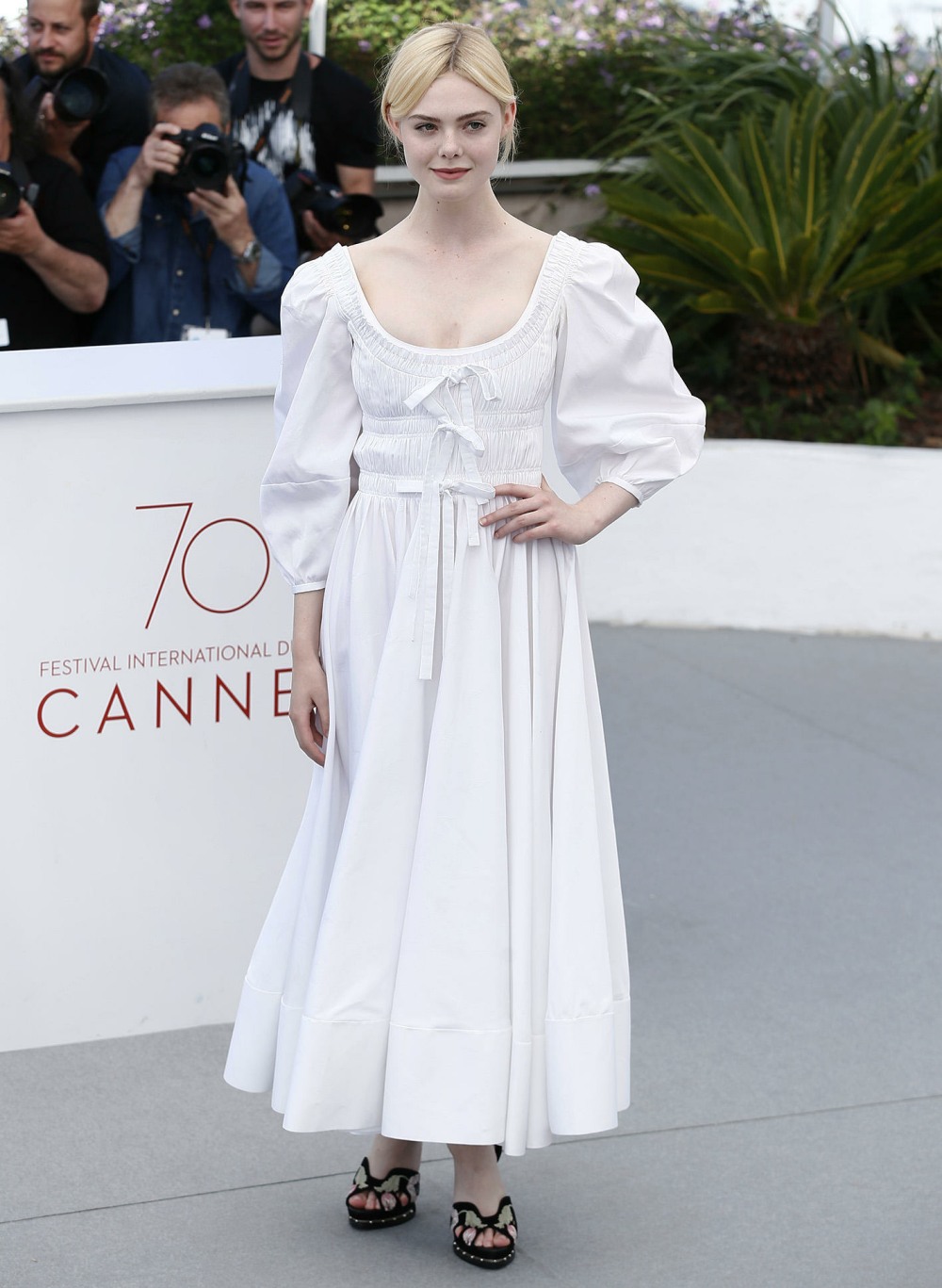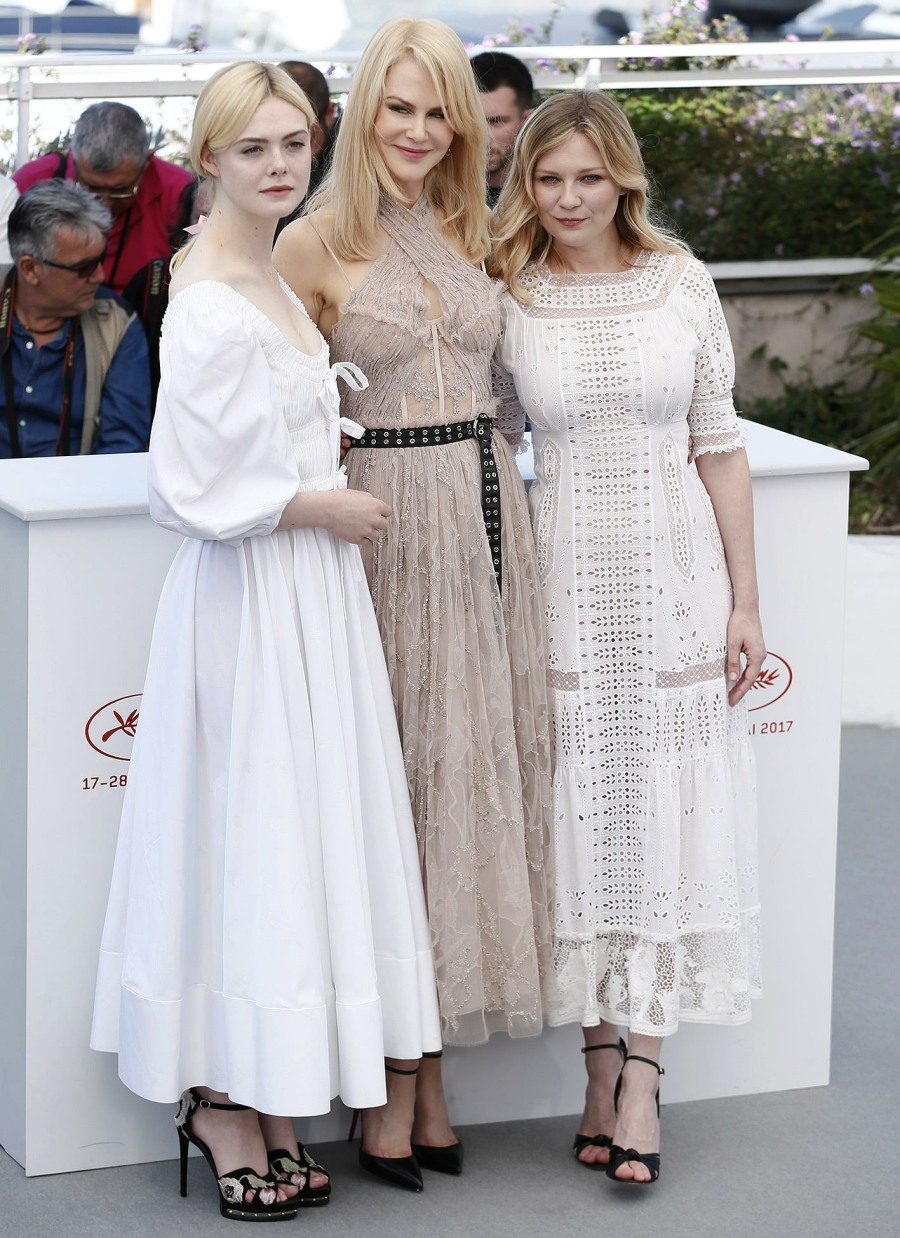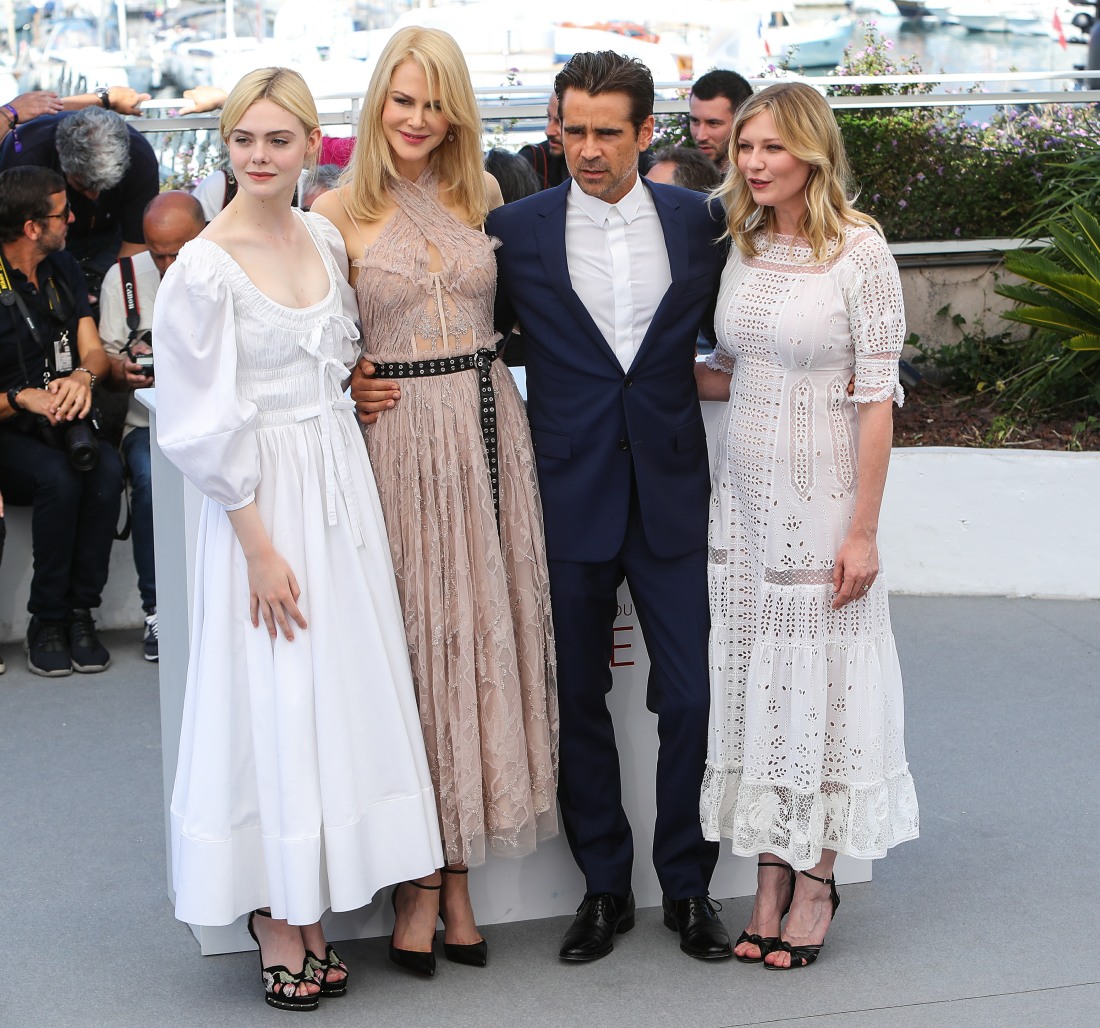 Bonus photo: Nicole Kidman at yesterday's Cannes photocall of Top of the Lake: China Girl. Her dress here is Versace.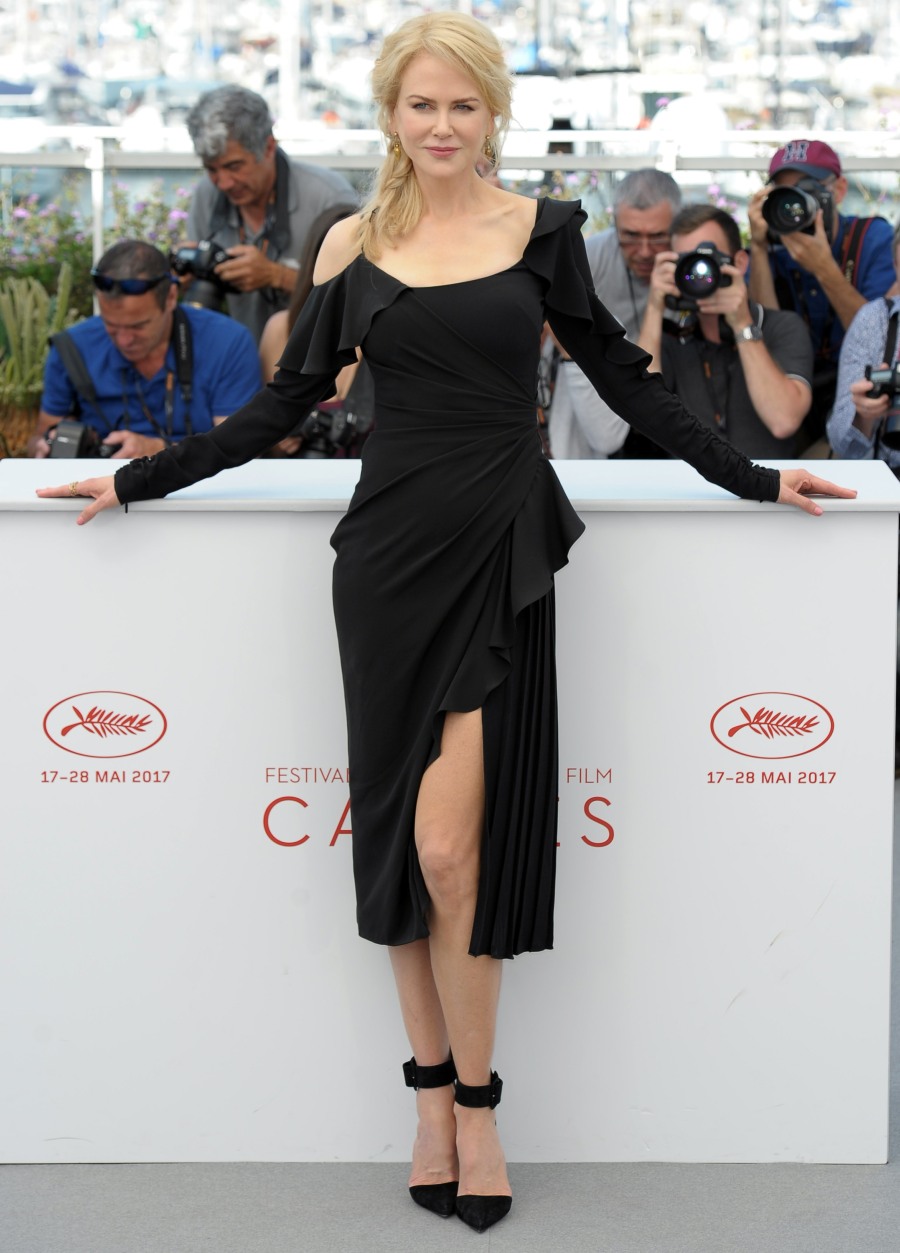 Photos courtesy of WENN.