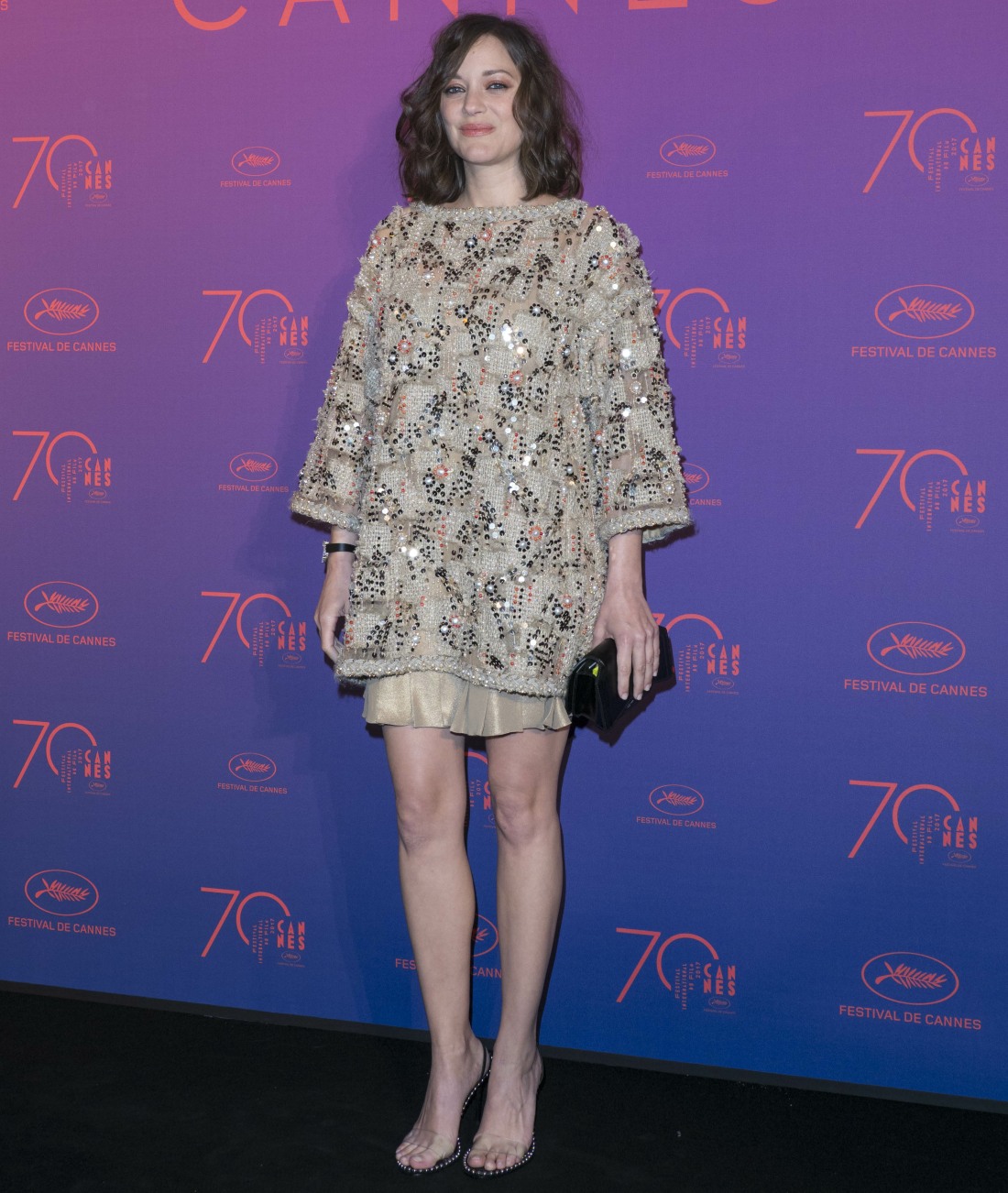 In 2015, Raf Simons announced that he would be leaving the position of Creative Director of the House of Dior. I don't think many of us mourned the death of that connection – I personally thought Simons was a terrible fit with Dior, and Dior's designs suffered a great deal under his leadership. That being said, under Simons, Dior amassed a full stable of high-profile faces, from Jennifer Lawrence to Marion Cotillard to Natalie Portman. Halfway through 2016, Dior was still struggling to replace Simons, but eventually they hired Maria Grazia Chiuri, who has already been called a "lightning rod" of controversy. Chiuri is the one introducing those "We Should All Be Feminists" t-shirt. She's the one doing Dior denim. She's the one doing fashion shows in Calabasas. And now she's the one who apparently sh-tcanned Marion Cotillard!!
Eagle-eyed fashion watchers did a double take when longtime Dior spokesperson Marion Cotillard showed up to her Cannes opening night premiere of Ismael's Ghosts in a black dress from competing house Chanel. The black lace-up gown, paired with gold platforms, was a bit of an understated look from the normally shining star — especially on such a big night — but it was said to have been a last minute replacement, as she was dismissed from the house in a shocking move earlier this week.

Sources say the Cotillard was unceremoniously dropped from the brand by new creative director Maria Grazia Chiuri. Chiuri, who took the reins of the historic house last July, reportedly wants a newer, younger face for her reimagined brand. The Italian designer has made an effort to take the house in a new, more casual direction with her "We Should All Be Feminists" T-shirt partnership with Rihanna, her denim-dominated fall collection and her recent Western-themed cruise runway show in the wilds of Calabasas.

Cotillard is said to be upset by the abrupt dismissal after a nearly decadelong relationship with the house, where she has fronted 15 campaigns since 2008. The surprise move is also said to be causing strife between luxury conglomerate Louis Vuitton Moet Hennesey chairman Bernard Arnault and Dior CEO Sydney Toledano. LVMH recently took control of the couture house in a $13 billion deal to simplify the ownership structure. Reps for Dior did not respond to request for comment.
Ain't no drama like FASHION DRAMA. I understand why Marion is reportedly upset, because the collaboration was so long-standing and she was so connected to the Dior label, and she wore Dior to almost every major event. That being said… I don't think Marion brought much to Dior and I don't think Dior brought much to Marion. The collaboration really had run its course. The beginning of the end was during Marion's pregnancy, when Dior kept sending their best maternity looks to Natalie Portman. So… Marion will be fine. She'll probably get snapped up by another luxury label. As for Dior… it's not a good look to "unceremoniously drop" one of your muses just after she had a baby, and right before the Cannes Film Festival. Yikes.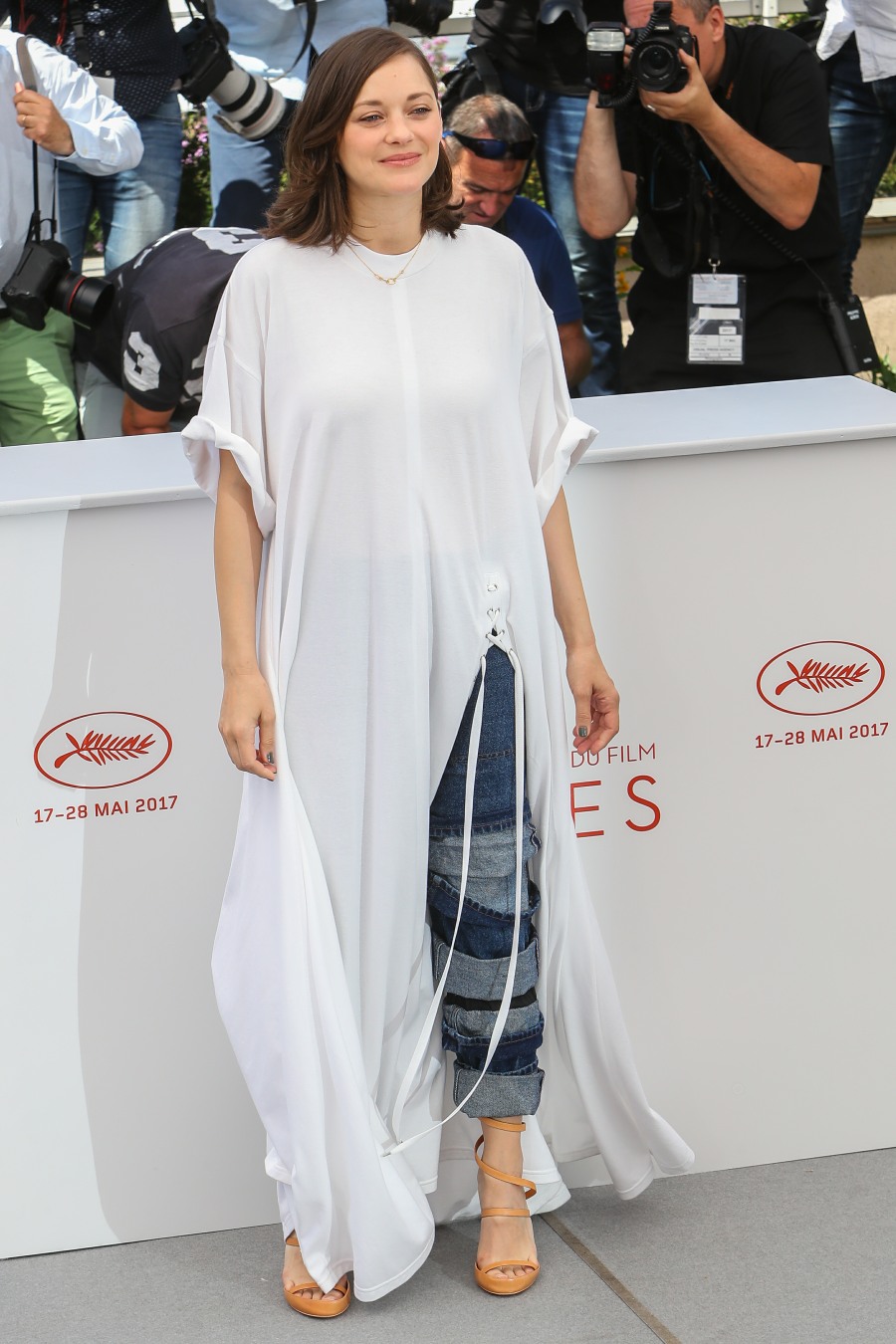 Photos of Marion in Cannes, not wearing Dior, courtesy of WENN.