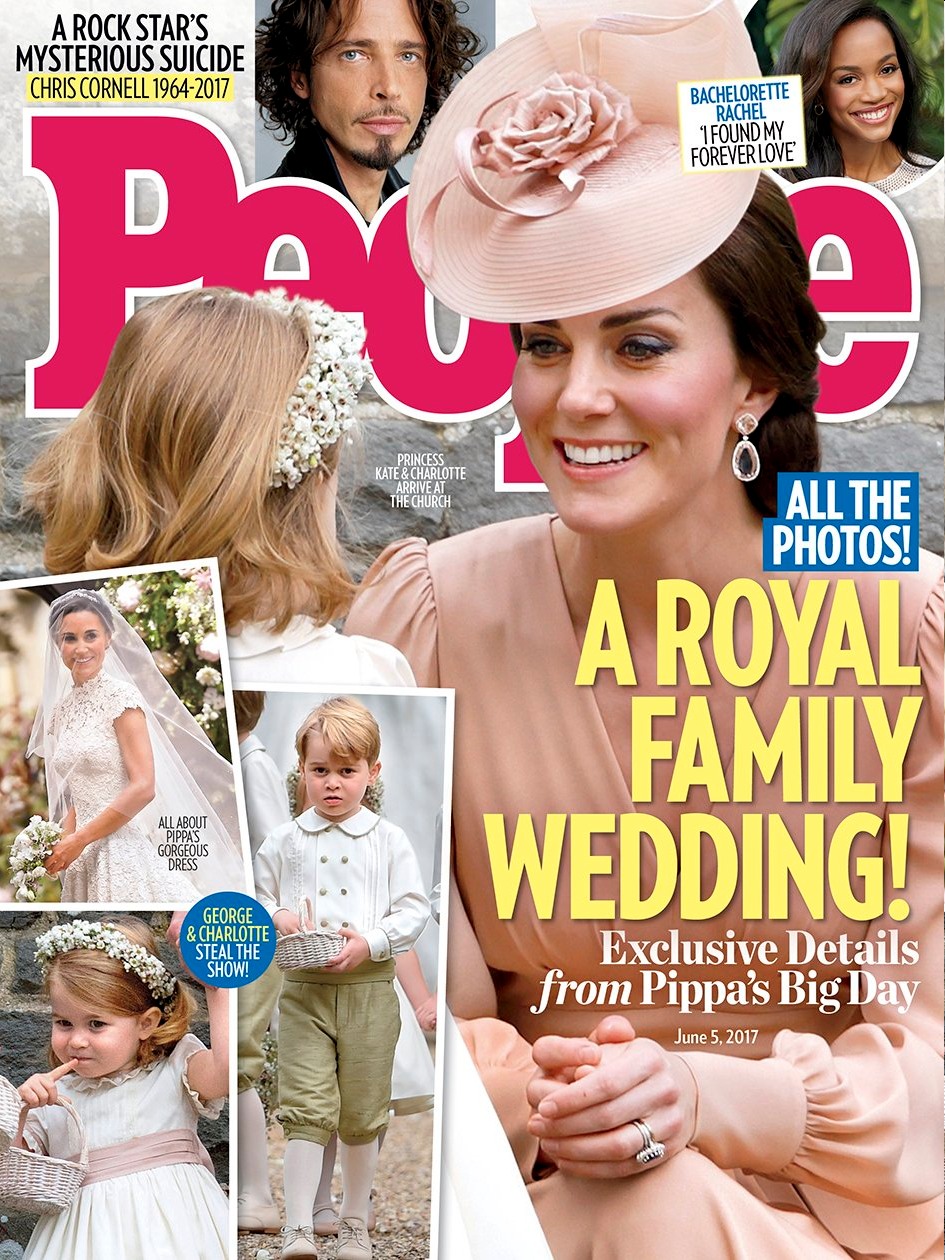 People Magazine is trying to kill me! First, they made me laugh by putting the Duchess of Cambridge on their cover for their big story about… Pippa Middleton's wedding. Ouch! That'll show you, Pippa. American markets really don't give a sh-t about Pippa, that's what People Magazine is saying. But then People Mag made my eye twitch with the headline: "Why Pippa Middleton Did Not Want a 'Royal' Wedding — and How She Got Her 'Dream'." Are we still supposed to buy that Pippa is just a shy Austen heroine, a local beauty who never expected or wanted any attention at all? I guess we're supposed to believe that. And I'm sure someone's buying it. Here are some highlights from People's story:
Pippa's dream wedding. "This is the wedding Pippa and James dreamed of," a close source tells PEOPLE in this week's cover story. "They said all along they wanted it to be a private family wedding at home in the beautiful countryside with their closest friends and family."

Kate recited a prayer at the church service: "Grace of God, spirit of life and love, we ask your blessings for Pippa and James and their life together," the royal mom, 35, read to the congregation. The couple's wedding program featured a sketch of the church drawn by Kate herself: "It is beautiful," says a local. "Really stunning."

The luncheon food. The lunch was held at "nearby Englefield House… where they dined on mini haggis, deer carpaccio with mushroom, fresh langoustine claws and asparagus with Hollandaise sauce." A local says, "You could see everyone was thrilled to bits."

At the evening reception. Guests sipped champagne while watching a light show filled with projections of Middleton and Matthews's love story on the side of the Middleton family home. And tennis pro Roger Federer took on William and Harry in a doubles game of Ping-Pong.
Deer carpaccio??? Good lord. Mini haggis? Yikes. I'm shocked that Kate didn't make her famous chutney. As for the sketch Kate drew for the program, that news came out a few days ago – you can see an angle of the program here. I guess Kate is still artistic, or at least she tries. Her photography is pretty bad and she loves adult coloring books, so yeah.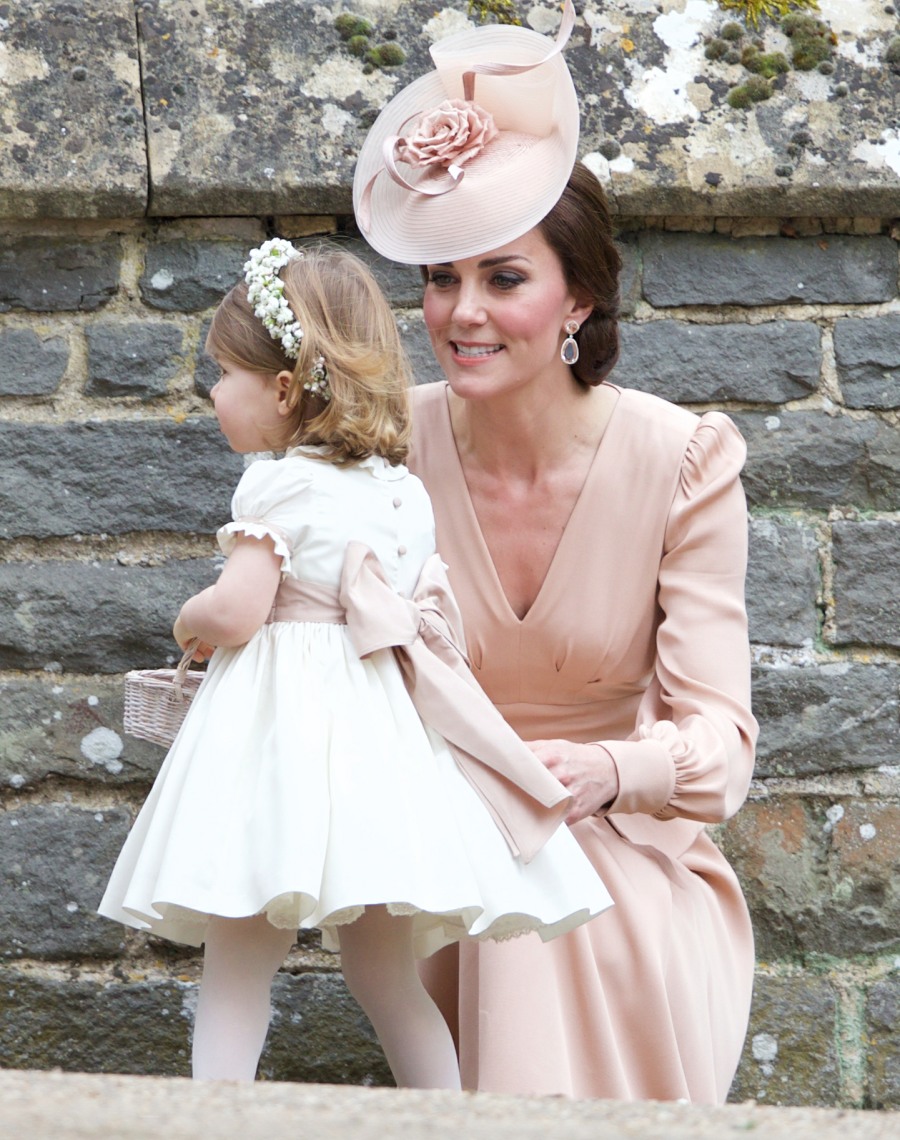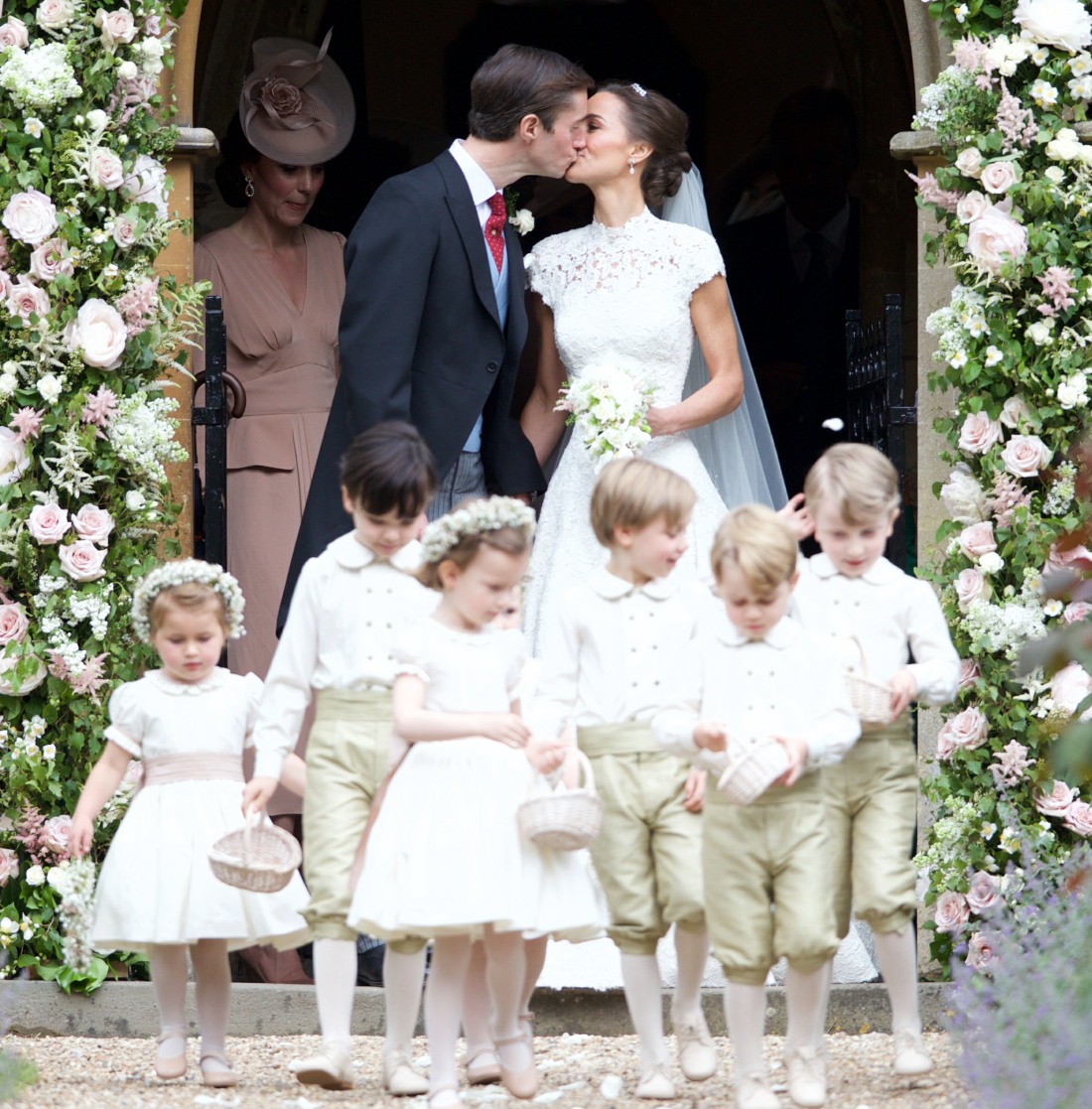 Photos courtesy of WENN.