Leave it to Dwayne Johnson to get as much mileage as possible out of one, unfortunate photo taken 21 years ago. However, to DJ's credit, he turned yet another silly, fun thing into a teachable moment with humor and grace. Last June, while on The Graham Norton Show, Graham showed a pic of DJ from 1996 that was nothing but '90s goodness and became fodder for many memes. It was so ripe for mocking that fellow guests Liam Hemsworth and Jeff Goldberg had already mocked it before they got to the couch. Cut to last Saturday and DJ's fifth hosting stint on Saturday Night Live. DJ either decided to – or was goaded into – recreating the pic, only this time, he substituted his vacant smile in the first one with his signature The Rock brow cock for the recreation, which is several shades of beauty considering what he captioned with it. Instead of just saying, "Ha! I'm a dork!" with which everyone would be fine, DJ took the opportunity to remind people that even at their lowest, there is hope that it will get better. That everyone who looks like they have it all now, mostly likely had nothing once upon a time:
He's mentioned that mattress thing before and although it does drive the point home – yuck. He's also referred to himself in the photo as a "buff lesbian" before and I wish he would stop that too, even more than the mattress story. However, it's a playful way to promote his message and I love that he is always ready to make fun of himself. And I love the attention to detail about striking just the right pose when posing with a fanny pack – including both tissue and thumb-tuck.
It's good that he still has a sense of humor because he's going to need it to get through the reviews of Baywatch. Oh my goodness, this thing is getting creamed. Most agree that DJ is doing his best but even he can't save it. NOOOOoooooo! I so very much wanted mindless fun that made me laugh until I cried. Glen Kenny's review in particular crushed me because he admits several times that he loved the trailer, which I did too. Now he says that's all one should watch. Dammit filmmakers – get it together!
I guess now we understand the other reason the fanny pack was dragged back out, if people start laughing, maybe they won't stop? If DJ layers on the humor and charm, perhaps we will forgive him when enduring Baywatch? And honestly, I'd take that fanny pack photo 1,000 times over this one: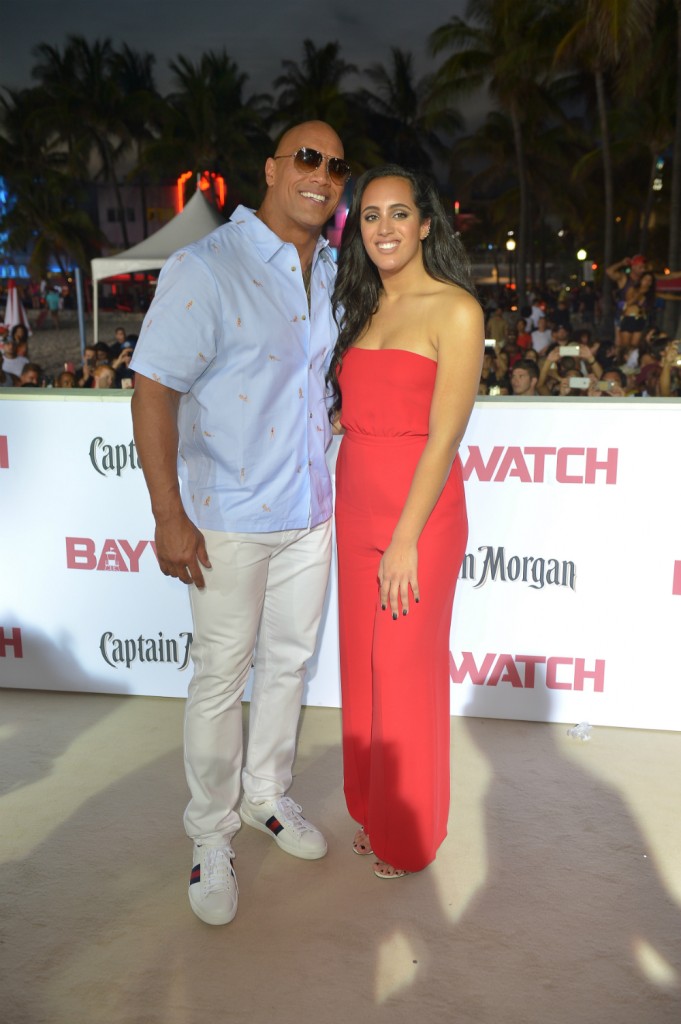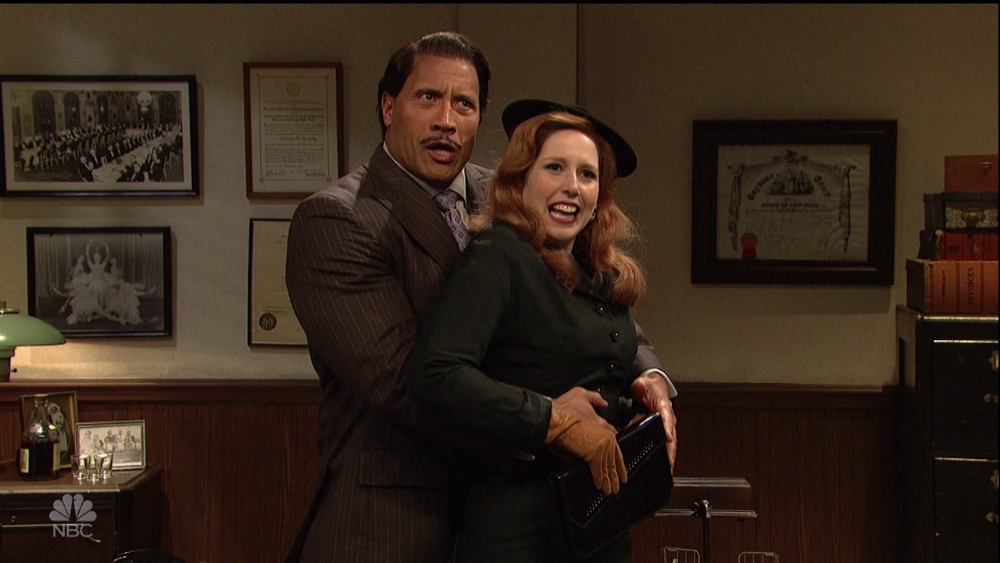 Photo credit: WENN Photos and Getty Images and Instagram