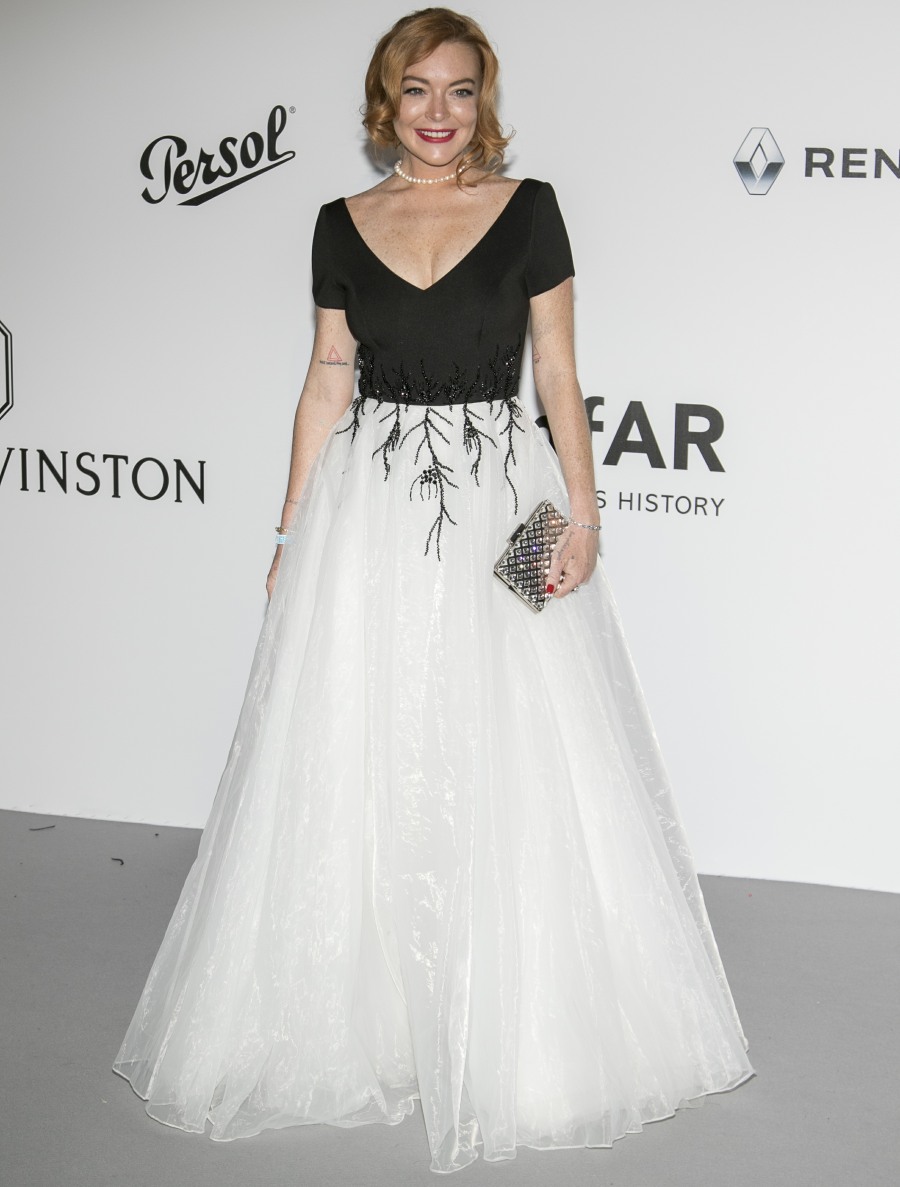 As we discussed this week, Lindsay Lohan has been in Cannes for the film festival. The Cracken doesn't have any projects to promote, but she's still meeting with Netflix about some shady-sounding "TV show" which she will write, produce and star in. Something about Russian princesses and the oligarchs and she'll probably need Netflix to finance all of her "research trips" to Moscow. Lindsay stuck around Cannes to attend the amfAR gala. You guys, this is seriously what she looks like these days. HER NOSE. Those inflated cheeks! My God.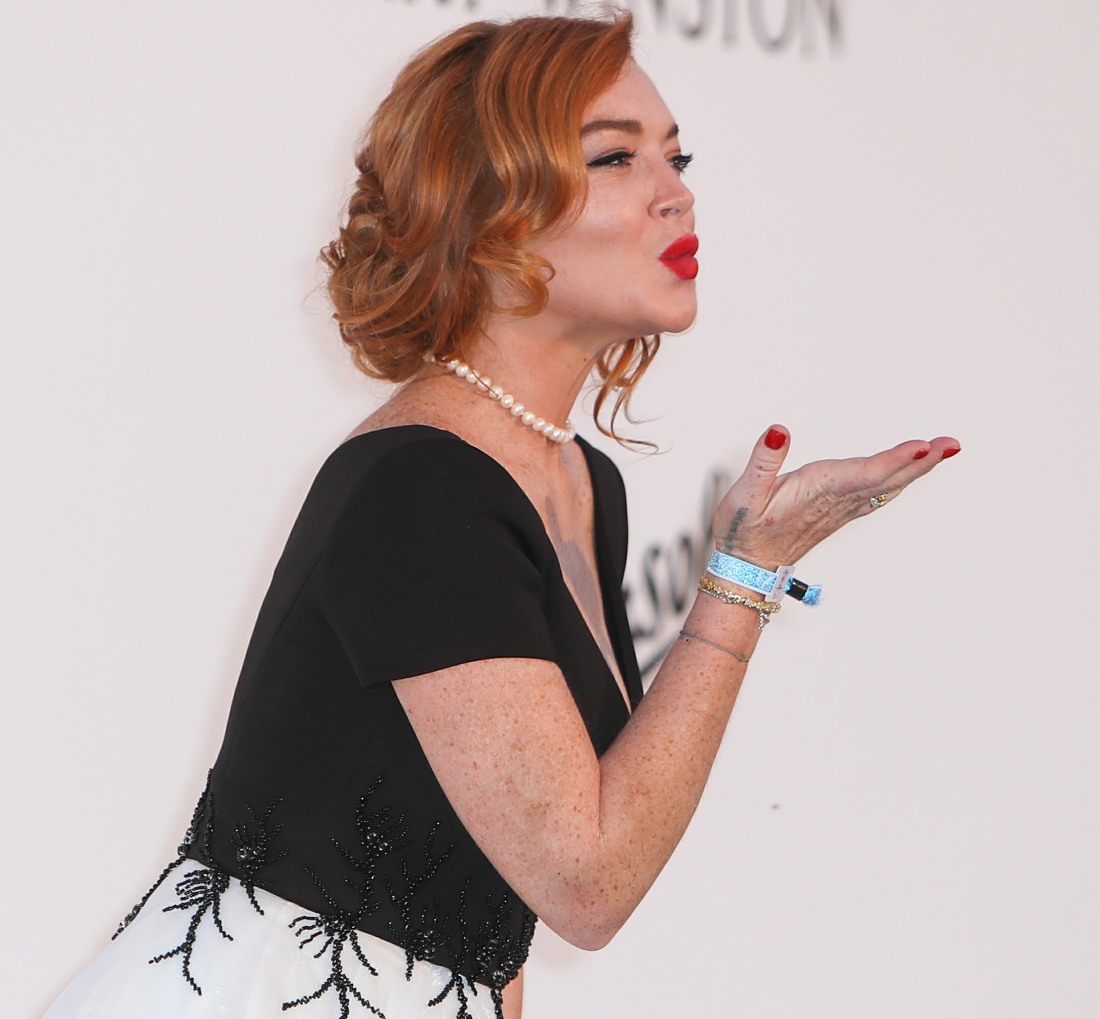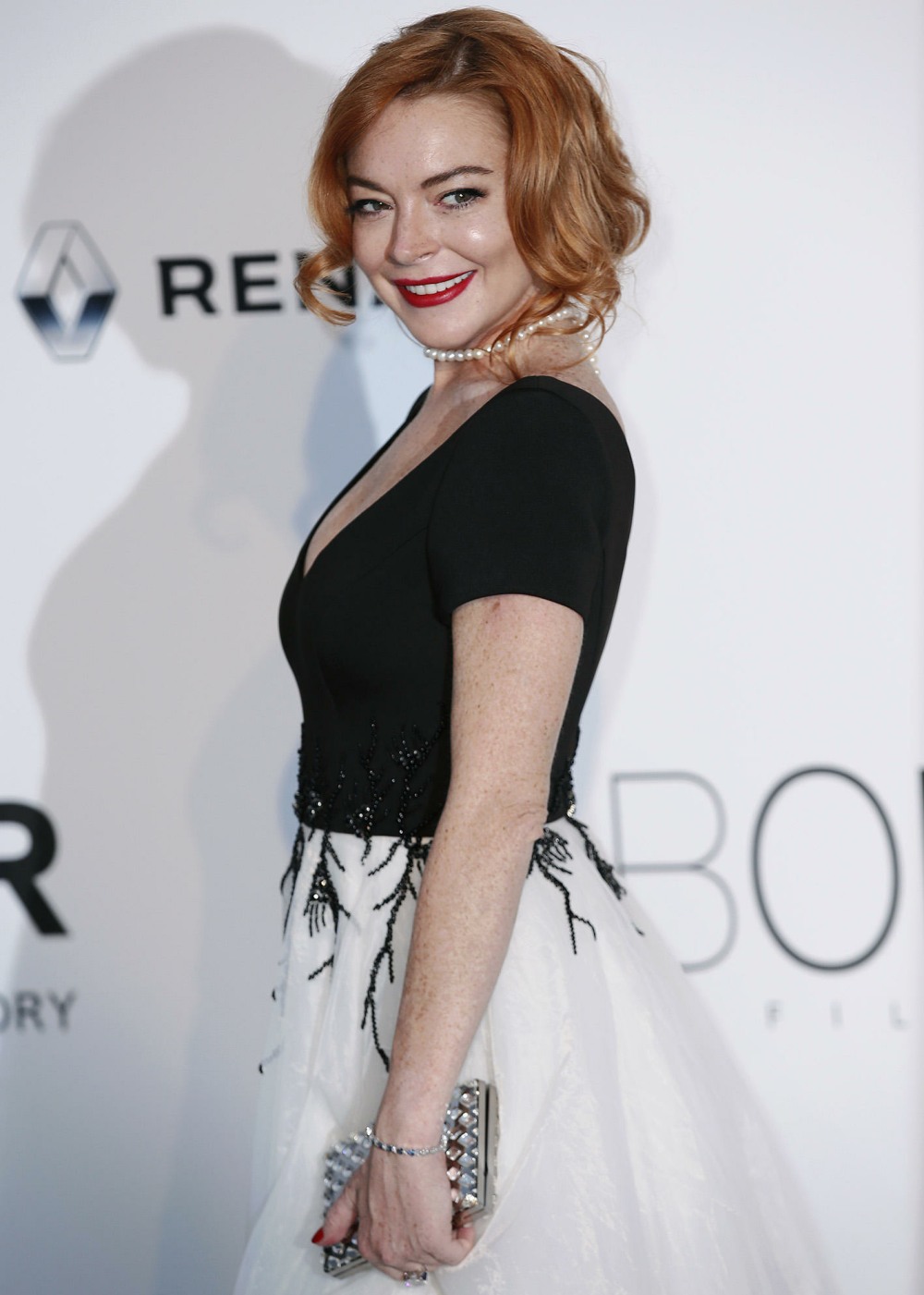 I feel a little bit guilty for throwing Uma Thurman in here right after Lohan, but here you go. I actually don't hate Uma's Armani look at all. I like the matching "tie" too.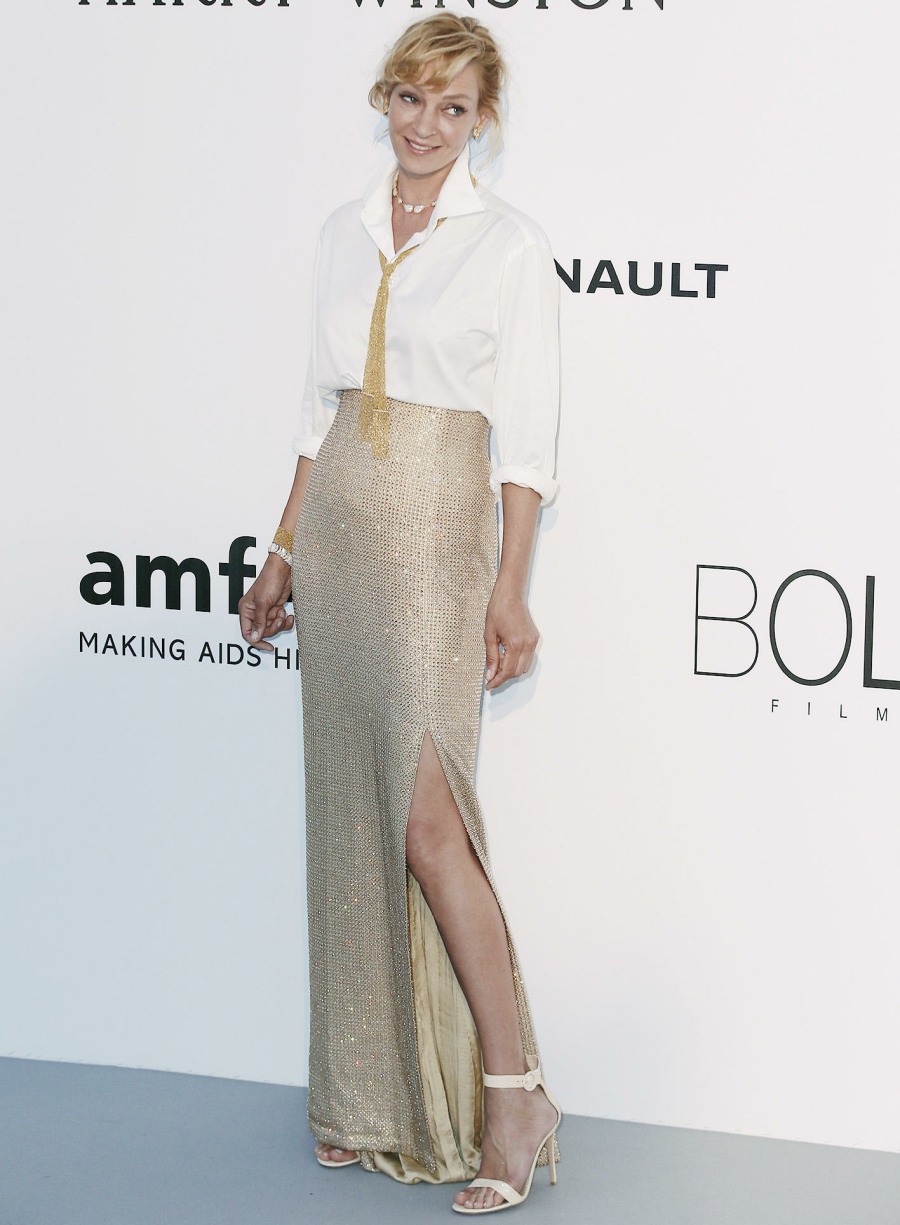 Sofia Richie in Alberta Ferretti Limited Edition Spring 2017. I'll give her some credit: this is more interesting than I would have expected. I don't think she should have done the center part, low-key hair though.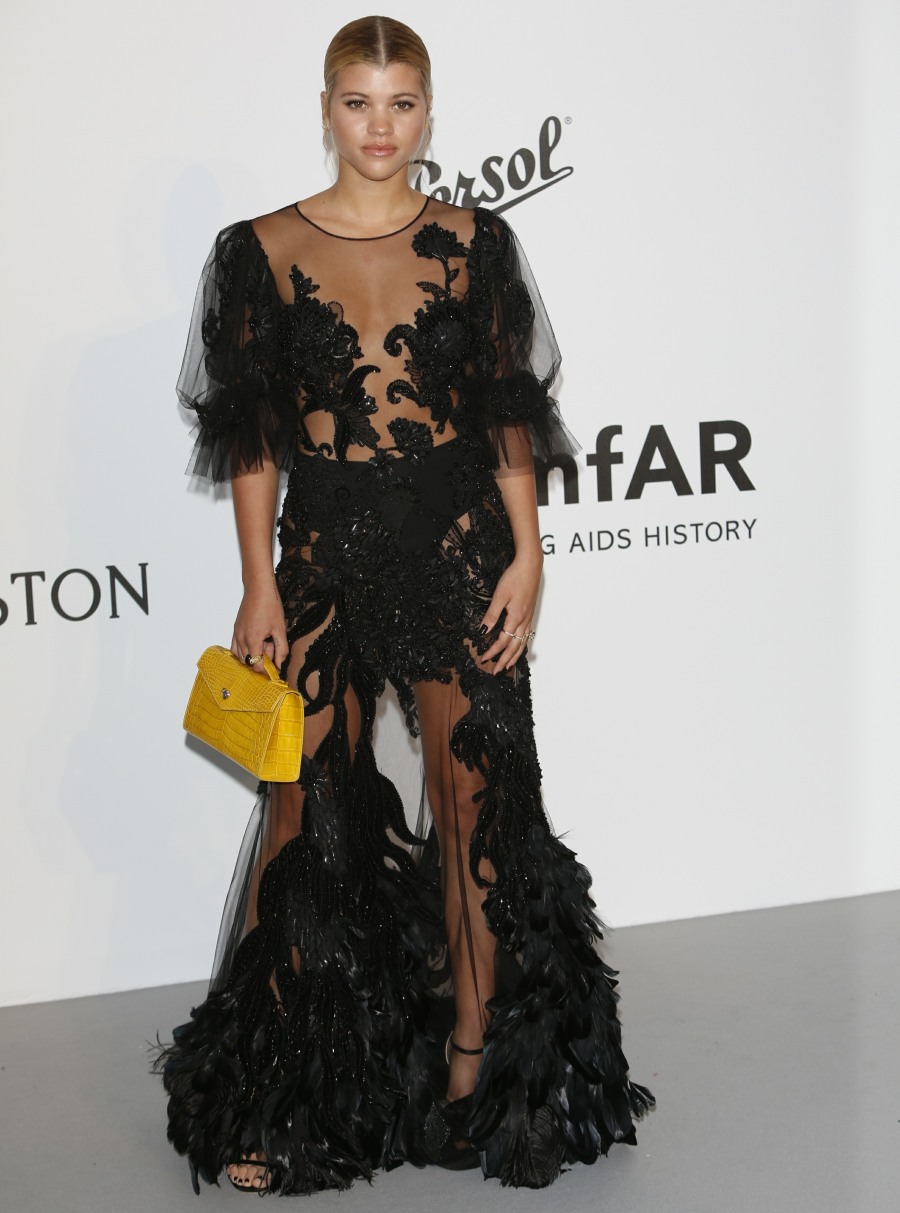 David Beckham came to the gala! I'm disappointed that he didn't bring Posh.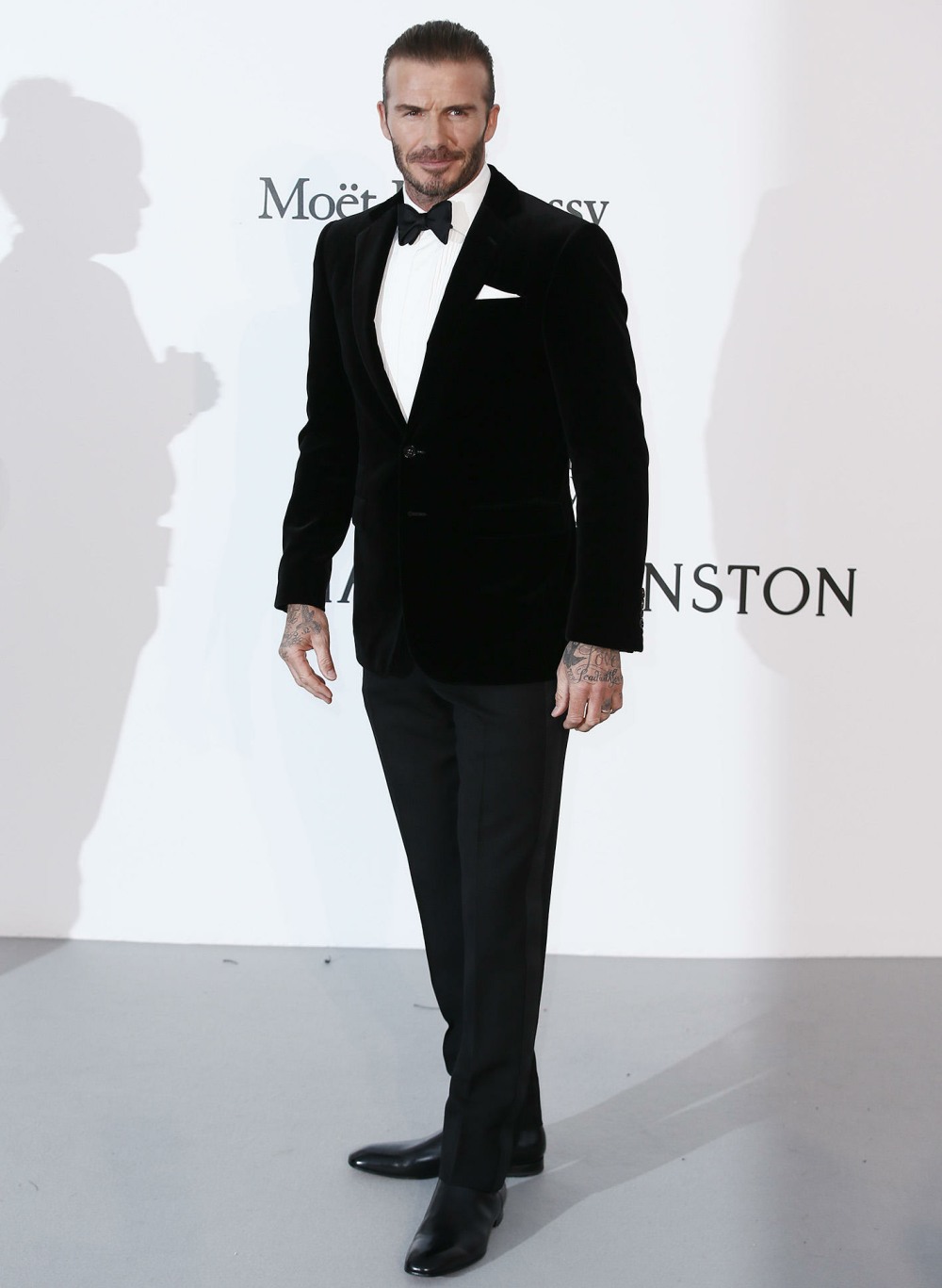 Paris Hilton with her boyfriend Chris Zylka. I have to say, Paris actually didn't look too bad. She fits in at this kind of event. Her fringed-bib dress by Yousef Al-Jasmi is absurd though.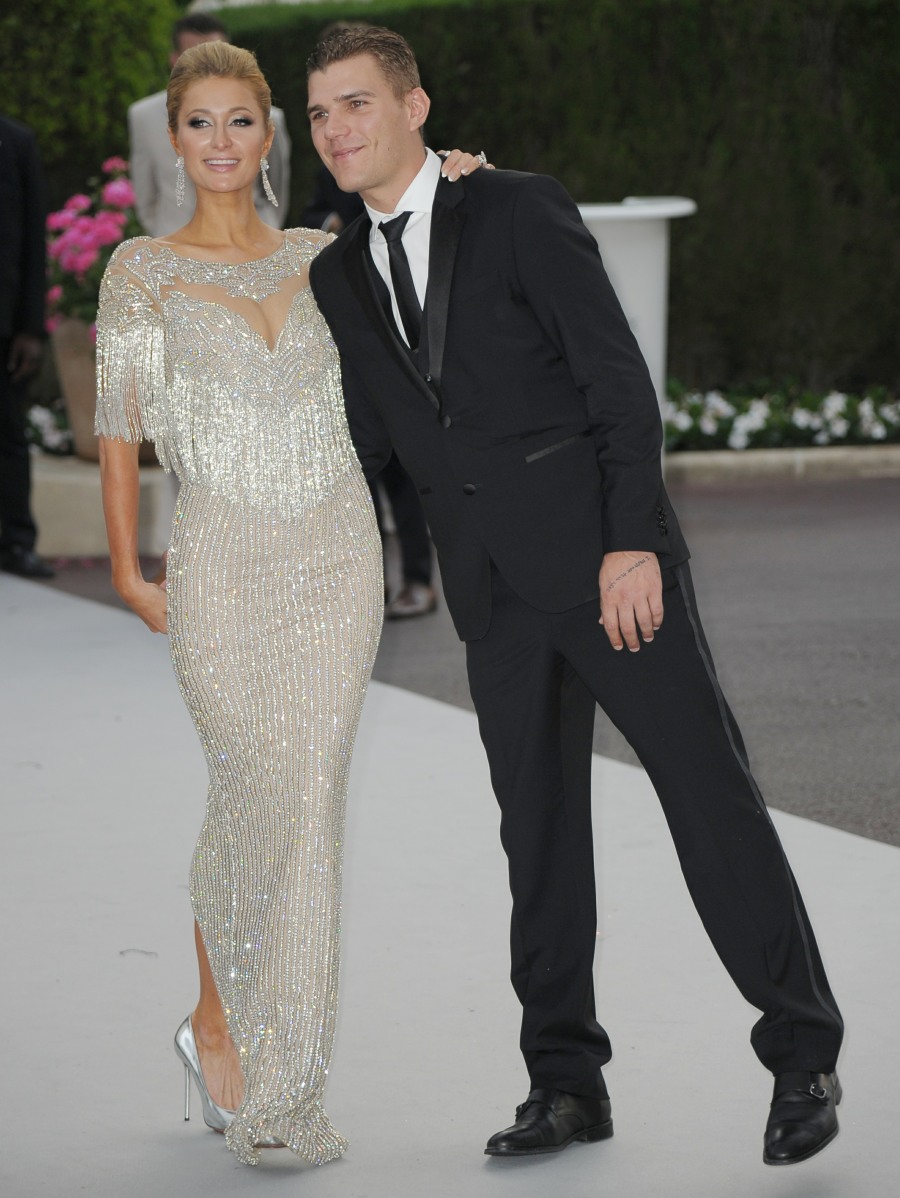 Photos courtesy of WENN.