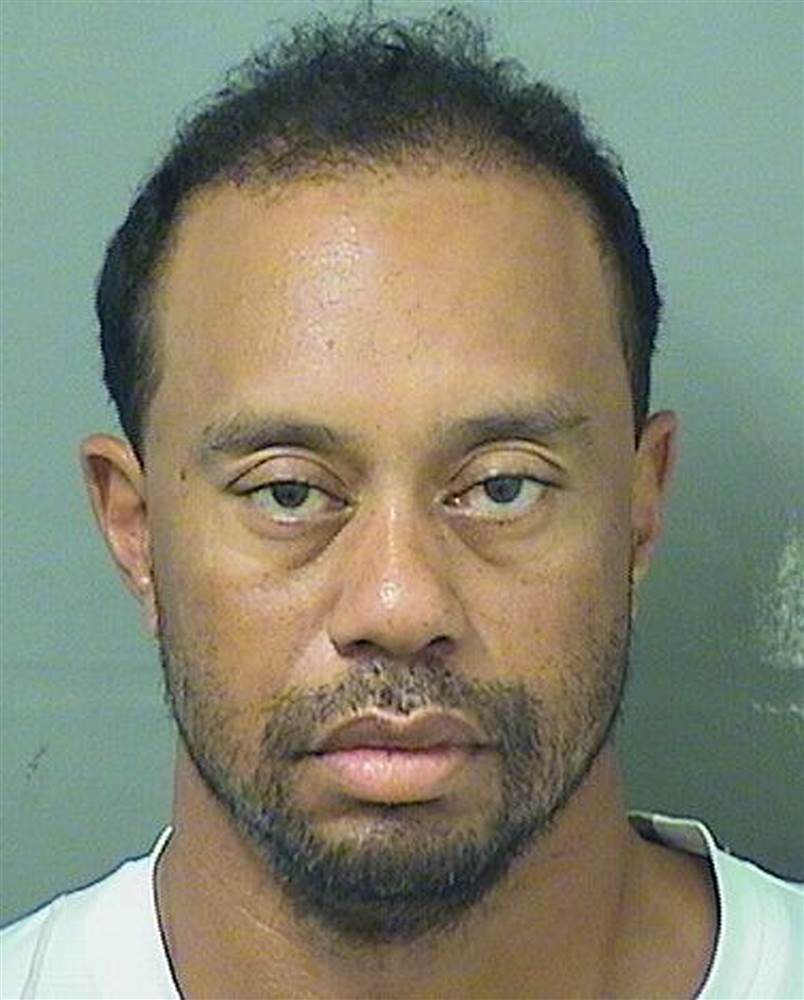 Golfing great Tiger Woods, 41, was arrested for driving under the influence in Jupiter, Florida and taken into custody early in the morning on Memorial Day. Tiger was recovering from his fourth back surgery a month earlier and it's unclear whether he was under the influence of drugs and/or alcohol. Judging from his booking photo, above, alcohol was likely involved. He was arrested around 3am and released at about 11am.
Legendary golfer Tiger Woods was arrested for Driving Under the Influence in Florida on Memorial Day, police said.

Woods, a Jupiter resident, was taken into custody at 3 a.m. Monday, according to WPTV. The golfer was booked into a county jail under his birth name Eldrick Woods, according to the Palm Beach County Sheriff's Office's website.

Woods, 41, was charged with DUI and released on his own recognizance about 10:50 a.m. It's unclear if Woods was tested for drugs or alcohol.

The golfer has been living on Jupiter Island since 2006 after buying a $40 million estate there, The New York Times reported.

Woods has won 14 major tournaments and ranks second with his 79 career victories on the PGA Tour.
The report goes on to state that Tiger hasn't played in a tournament in four months due to his back injury and that his comeback hasn't gone well at all. He seemed to be on the road to physical recovery and had posted on his website after the surgery that he hadn't "felt this good in years." They also remind us that it's been almost eight years since he was busted cheating on his wife with "dozens" of women (their wording and it's accurate), in an ongoing scandal that started breaking around Thanksgiving, 2009. It doesn't seem that long ago and was one of the craziest and most involved scandals we've covered here, with a cast of characters and a revolving door of mistresses. I guess it's not surprising to hear that Tiger is still struggling with addiction, that he's not sober, and that he's still trying to drive himself around drunk despite the availability of cabs and the fact that he could easily hire a full time driver/minder. It's stupid, it's sad, and it speaks to how pervasive addiction and alcoholism are. He's lucky he didn't kill someone or himself and it's likely not the first time he's driven wasted.
TMZ has the details of Tiger's arrest, including that he was driving erratically all over the road and that he was arrogant to cops when he was pulled over and smelled of alcohol. He reportedly refused a breathalyzer. They also include the amusing anecdote that his girlfriend, a woman named Kristin Smith, was at Neiman Marcus in Dallas when she heard of Tiger's arrest and that she started crying but was able to console herself with $5,000 worth of merchandise afterwards. Tiger has issued a statement blaming his issues on prescription medication from his back surgery. He denies that he was drinking.
"I understand the severity of what I did and I take full responsibility for my actions. I want the public to know that alcohol was not involved. What happened was an unexpected reaction to prescribed medications. I didn't realize the mix of medications affected me so strongly.

"I would like to apologize with all my heart to my family, friends, and the fans. I expect more from myself, too. I will do everything in my power to ensure this never happens again.
I fully cooperated with law enforcement, and I would like to personally thank the representatives of the Jupiter Police Dept. and the Palm Beach County Sheriff's Office for their professionalism."
He's got good people working for him who helped him craft this message, but he still didn't have the foresight to hire someone to drive him home.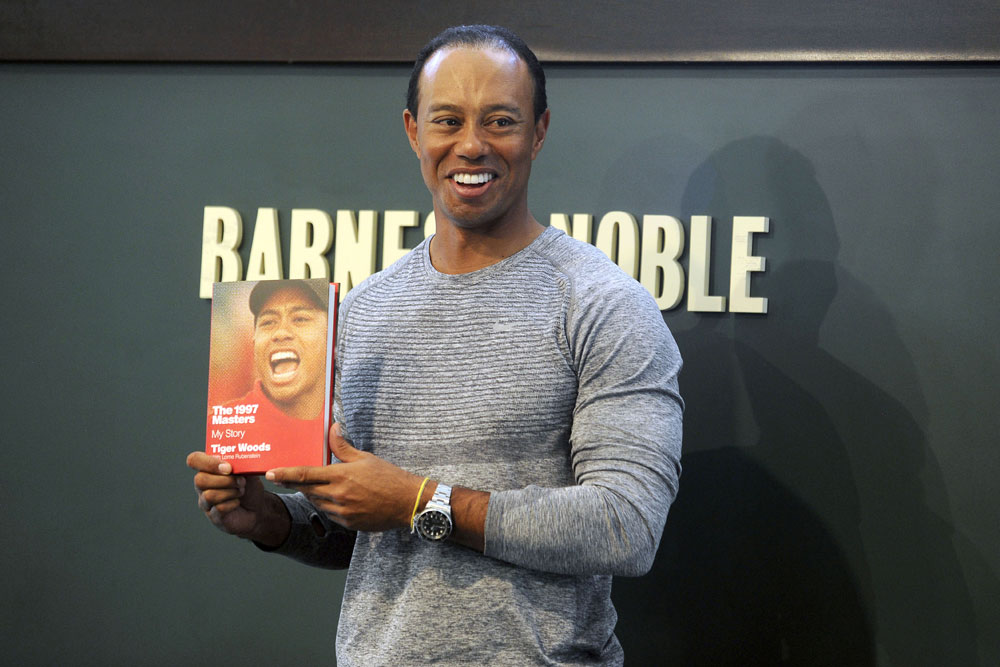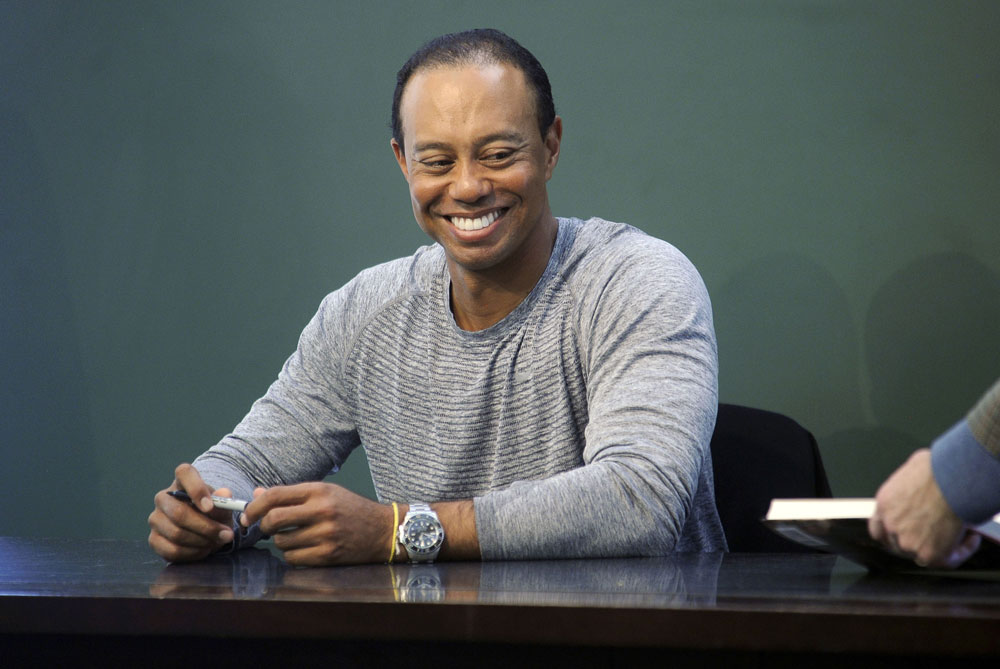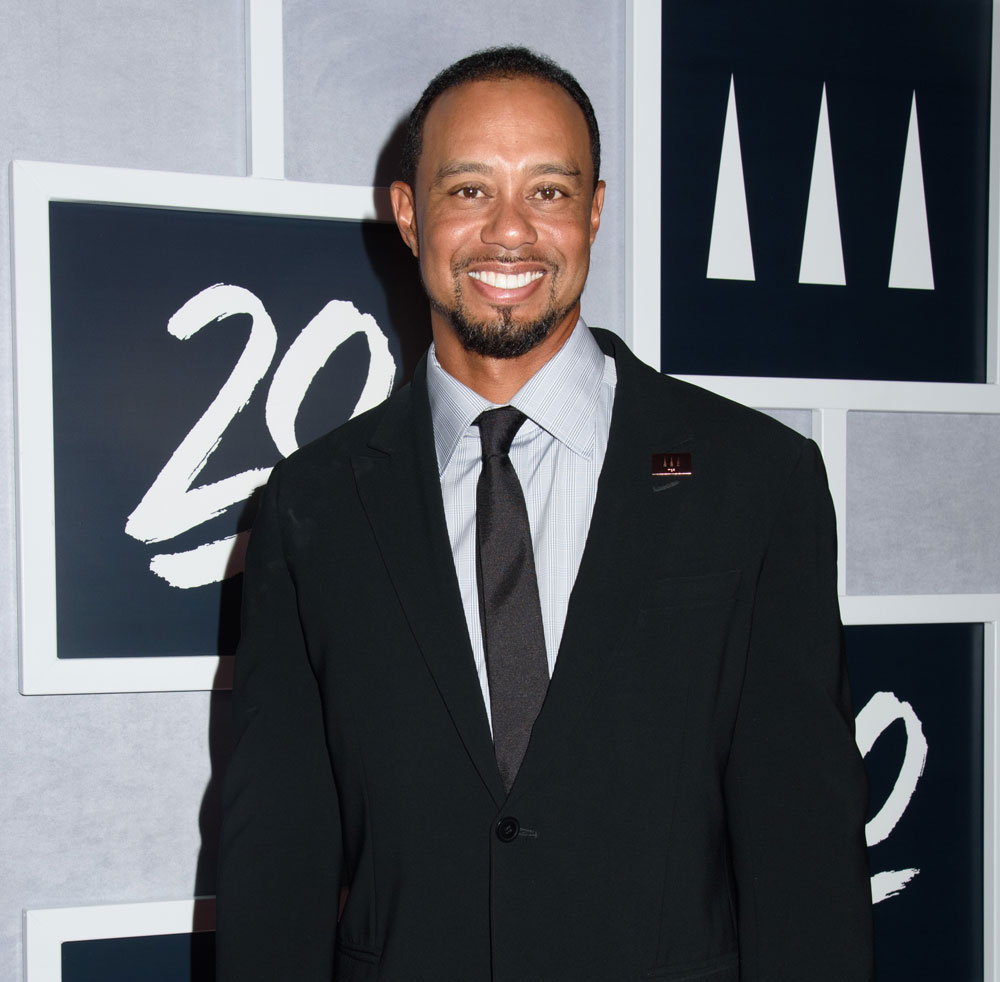 Photos credit: Palm Beach County sheriff, WENN