As Hecate mentioned earlier, the Memorial Day/Weekend box office was not great. The Baywatch movie bombed HARD. It opened the same weekend as Disney's Pirates of the Caribbean: Dead Men Tell No Tales, which was the #1 movie this weekend, even though it sort of limped into first place. The four-day box office for POTC was $77 million, which makes it the worst opening for any film in their Pirates franchise. Basically, Hollywood is looking for some kind of bright spot this summer. They're looking for a hero. Or, as the case may be, they're looking for a heroine. Now that Johnny Depp's drunken, scarfy sausage party has disappointed and people stopped giving a sh-t about The Rock, it's time for Wonder Woman to come in here and clean up the box office mess. At least that's what the "box office analysts" are hoping.
Diana, princess of the Amazons, better known as Wonder Woman, has spent 75 years saving the world in DC comic books and TV shows, and has fought alongside Batman and Superman with her sword and Lasso of Truth. Still, her male counterparts have hogged the big-screen glory. That ends this weekend when Warner Bros. finally releases its $150-million production of "Wonder Woman," which could become the first superhero blockbuster with a woman in the lead. The film also features a female director, Patty Jenkins, a rarity in an industry often faulted for its lack of diversity.

"We have a female carrying a large tent-pole film, which is extraordinary," said Stacy L. Smith, a USC professor who studies diversity issues in Hollywood. "'Wonder Woman' is absolutely a step in the right direction."

"Wonder Woman" represents a major test for Warner Bros.' key DC comic book movie franchise. The studio has made a massive bet on films adapted from DC's superhero library, including last year's "Batman v Superman: Dawn of Justice" and "Suicide Squad," which together generated $1.6 billion in global ticket sales but were panned by critics and some fans.

All signs point to a strong box-office debut for Wonder Woman, a character who last commanded a mass audience when Lynda Carter played her in the 1970s TV show. Anticipation kicked into high gear last year when the bracelet-wearing warrior, played by Israeli actress Gal Gadot, first appeared in "Batman v Superman." The studio's Thursday premiere at the Pantages Theatre in Hollywood drew legions of fans, with some dressed in the superhero's shoulder-less costume.

"There is a pent-up appetite for seeing a female hero with the strength that Wonder Woman has," said Diane Nelson, president of DC Entertainment, whose office door is decorated with the hero's image. "People are ready for it."

"Wonder Woman" is on track to debut with $80 million to $90 million in ticket sales from the United States and Canada, according to people who have reviewed pre-release audience surveys. Warner Bros. is downplaying opening weekend expectations, predicting $65 million to $70 million in sales.
Critics started screening Wonder Woman a few weeks ago, but the official reviews of Wonder Woman were embargoed until now. Critics let it slip on Twitter though – Wonder Woman is actually a good movie. Now that the actual reviews are coming out, it's even better than Warner Bros. probably expected. Critics are calling WW the best superhero movie in a while. WW's Rotten Tomatoes page opened up too and the film is currently sitting at 96%. Keep in mind that Batman v. Superman: Dawn of Justice had a score of like 30% on RT. So… get excited about Wonder Woman! I'm hopefully going to see it opening weekend!!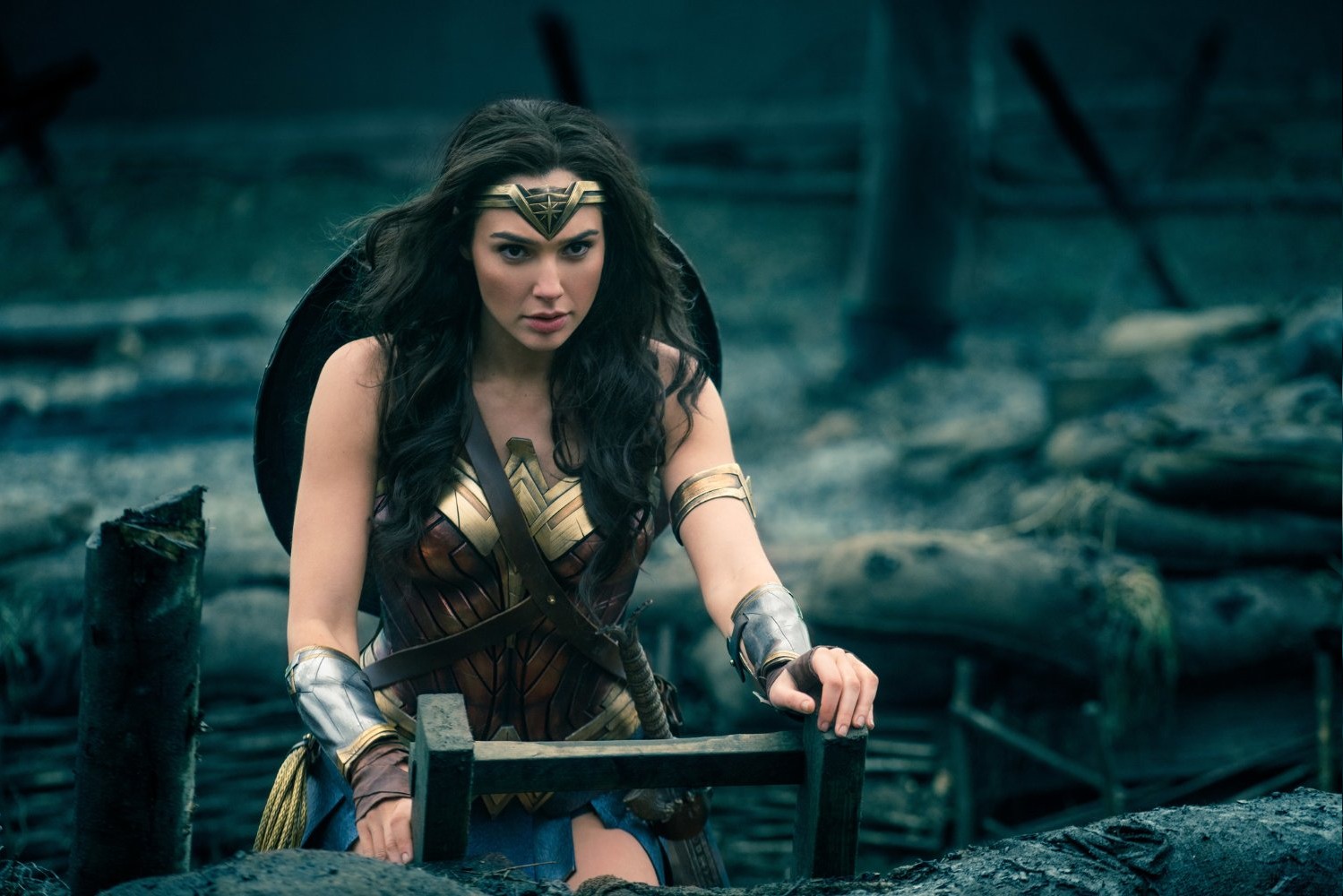 Photos courtesy of Warner Bros.