Gina Rodriguez posted a brief clip of herself to Instagram with a caption explain that it was part of her friend, Anton Soggiu's "ten second portrait" series. In the video she's wearing a baseball cap and a cute printed bomber jacket with her hair tucked back. She also has no makeup on. Her caption explains that she's nervous without makeup, that she suffers from anxiety, and that watching the clip makes her feel empathy for herself. You can watch the video above and here's what she wrote:
My beautiful friend @antonsoggiu came to visit from Norway and he included me in his magical art. TEN SECOND PORTRAITS. It's always great to be in front of his lens but this time it was just me. Bare and exposed in the streets of la. No makeup. No styling. Just me. I suffer from anxiety. And watching this clip I could see how anxious I was but I empathize with myself. I wanted to protect her and tell her it's ok to be anxious, there is nothing different or strange about having anxiety and I will prevail. I like watching this video. It makes me uncomfortable but there is a freedom I feel maybe even an acceptance. This is me. Puro Gina.
As I often say, I don't leave my house without makeup. Very few people, only those I'm closest with, have actually seen me without makeup. I know this may sound ridiculous to some of you, but I feel so self conscious without it and I would be so nervous to leave the house without at least mascara and eyeliner. So I needed to hear this. Also, I honestly couldn't tell that Gina was anxious in that clip. She's just beaming and she looks so happy and carefree to me. At the end, if you know what you're looking for, you can see her swallow very slightly but other than that I couldn't tell at all. I guess that just shows what a good actress she is. I like that message to empathize with yourself. So many times we give friends and even strangers more kindness and acceptance than we give ourselves.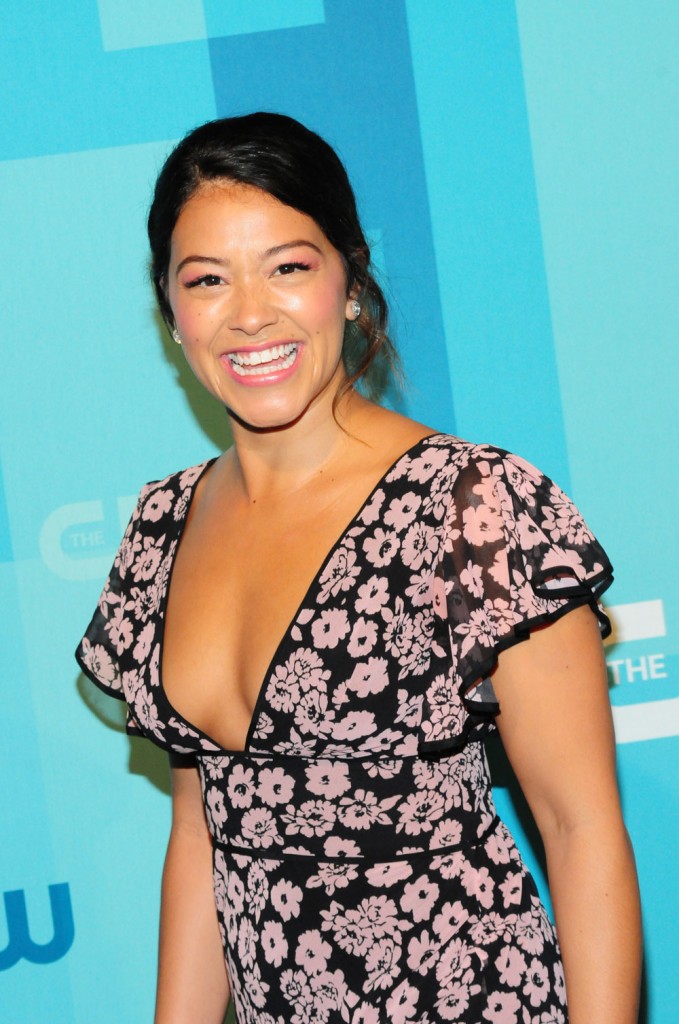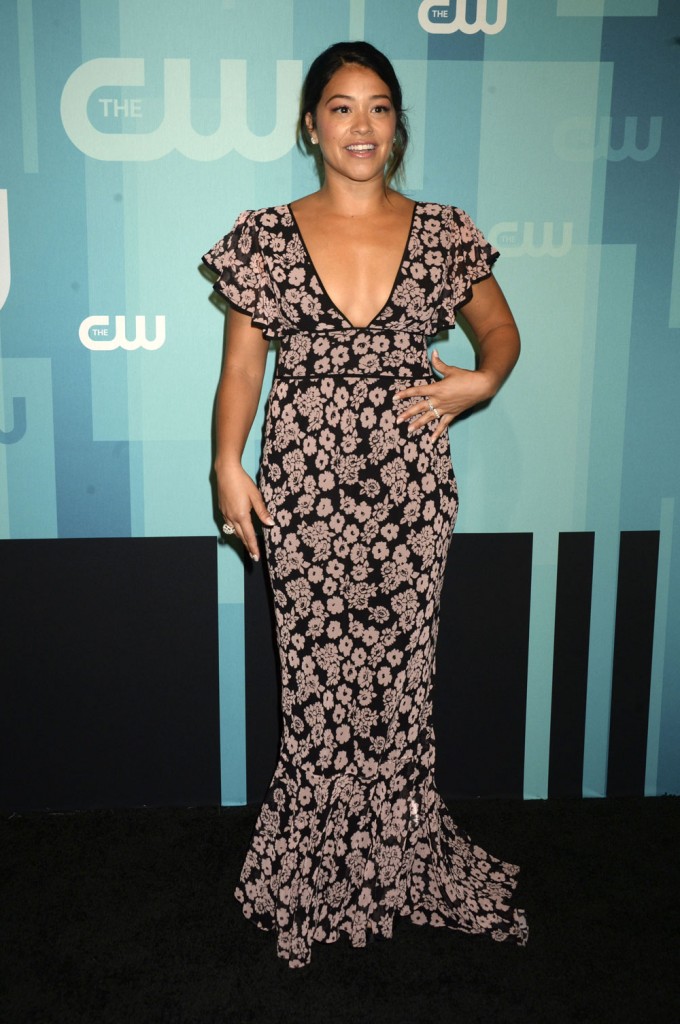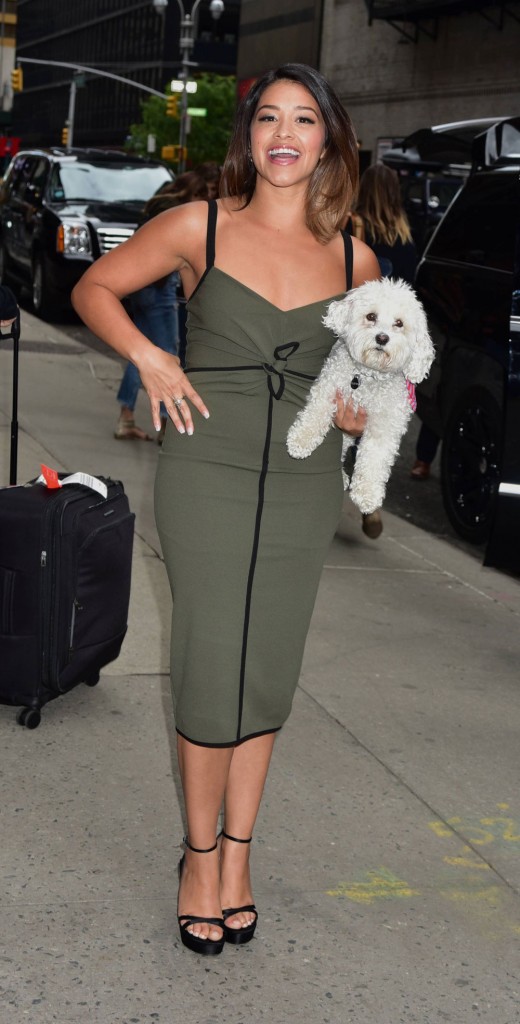 photos credit: WENN.com