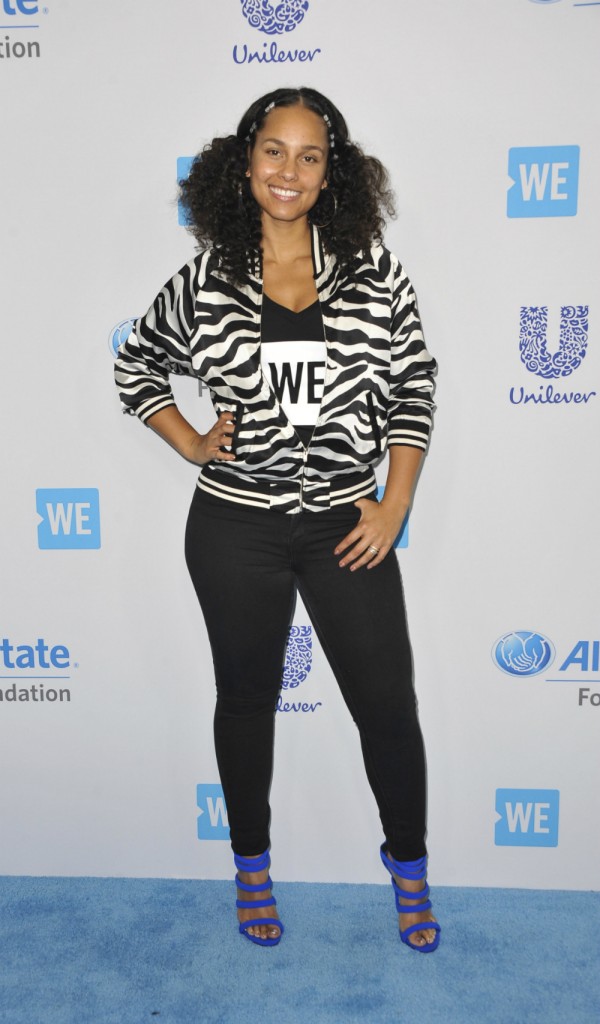 This past weekend singer Alicia Keys was honored in Montreal, Canada by Amnesty International with their 2017 Ambassador of Conscience Award. Also awarded the Ambassador of Conscience Award were a group of activists who are fighting for the rights of Indigenous People in Canada. Those who are selected to be Ambassadors of Conscience are "people who have shown exceptional leadership and courage to champion human rights, often in the face of great difficulty." Past recipients include Nelson Mandela, Malala Yousafzai , Mary Robinson, the former president of Ireland and Václav Havel, the former president of Czech Republic. That's a pretty impressive list. Interestingly, many musicians have been given this award as well: U2, Harry Belafonte, Peter Gabriel, Joan Baez and Angélique Kidjo included.
Alicia gave a powerful acceptance speech that reads like a song, which I am sure was intentional. You can read the whole speech on her website but below is an excerpt of it. Throughout it, she does a nice job of balancing both acknowledging those who have fought for change and where we, as a nation, still fall short.
Just across the border, in the land of the free, where I was born, the same struggle exists. I wonder why are native people the most oppressed? The ones that have been here the longest? The ones that built a whole country with sweat and tears yet still have to fight for their dignity? Why are we still fighting to be seen, to be heard? To be respected? To be…

Free and equal.

In North America we are free and equal on paper, but not in reality. Women are still paid less than men. Children go without food, without healthcare. Our LGBTQ sisters and brothers are victims of hate crimes. And the color of our skin determines whether we make it home alive after a routine traffic stop.

I think of Jordan Edwards, just 15 years old, shot by a police officer as he drove away from a party. Terence Crutcher, a Tulsa, Oklahoma father of four, unarmed, and shot by a white police officer named Betty Shelby. I think of Richard Collins III, a black college student stabbed to death by a white stranger days before his college graduation last week. And Sherrell Faulkner, the 11th transgender woman of color killed this year in the U.S., putting 2017 on track to be the deadliest year yet for the transgender community.

Free and equal?

But there are so many lights in the darkness. Ericka Huggins. The legacy of your struggle, the persecution and sacrifices you endured standing up for these very same principles. You showed us that despite sustained attrition, no government, no president, past or present, can plunder our vision of a safer, fairer world, where Black Lives Matter and the sweltering heat of oppression is transformed into Dr. Martin Luther King's dream of an oasis of freedom and justice…

And we are all connected. Indigenous people, people of color, women, refugees, immigrants, LGBTQ people, people of all faiths, people with disabilities… we know what it is to be disenfranchised. To be disrespected. To have our spirit diminished. To know that our lives are at risk. But we are all in this together. And I still believe that we are stronger together. To fight for one of us is to fight for all of us.
Later in the speech Alicia talked about "galvanizing millions of people the world over to stand up and demand positive change," and ended by quoting John Lennon who said, "A dream you dream alone is only a dream. A dream you dream together is a reality." This speech is a stronger, lengthier version of what she said at the Women's March, so kudos to Alicia for reinforcing her points. I like that she reiterated how much more effective we are as a group rather than individual. Because maybe it feels like we are the only person speaking up but Alicia reminds us that if we lift our voice high enough, it will eventually connect with others. It's a good message.
What's not a good message is that, as Alicia pointed out, it is 2017 and women in this country are still paid less, children still go hungry and hate crimes are still rampant. How have we not moved past this? It loops back to what Alicia said, we need to work together long after the marches. And not just our own causes but each other's as well.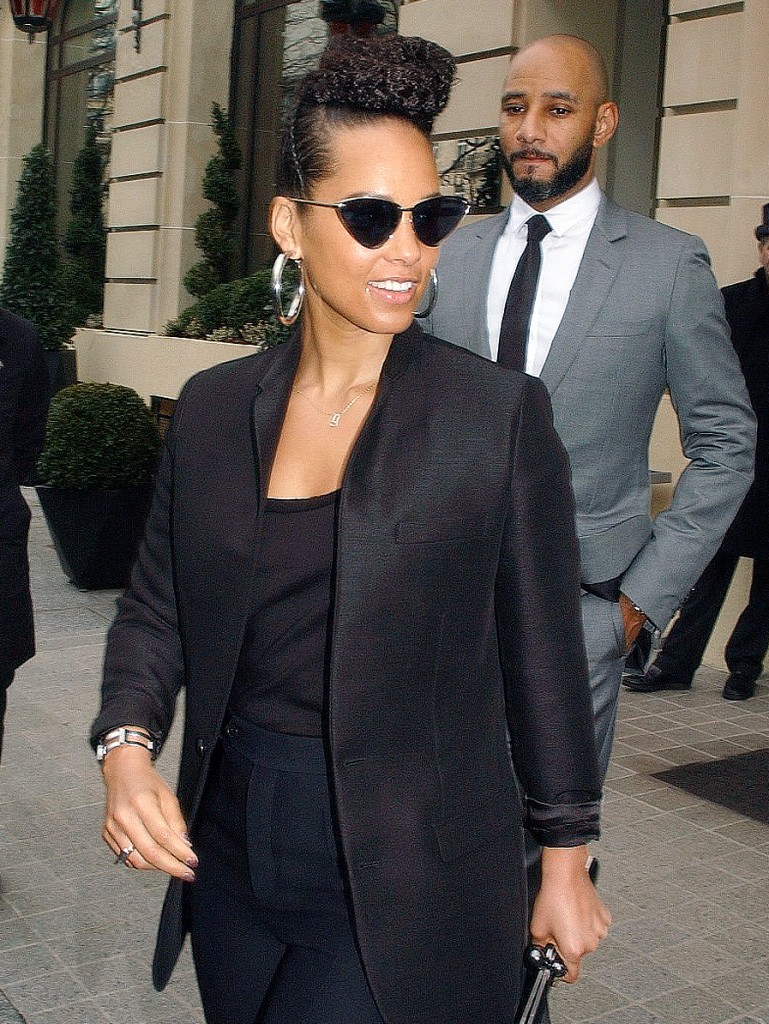 Photo credit: WENN and Getty